Magic lessons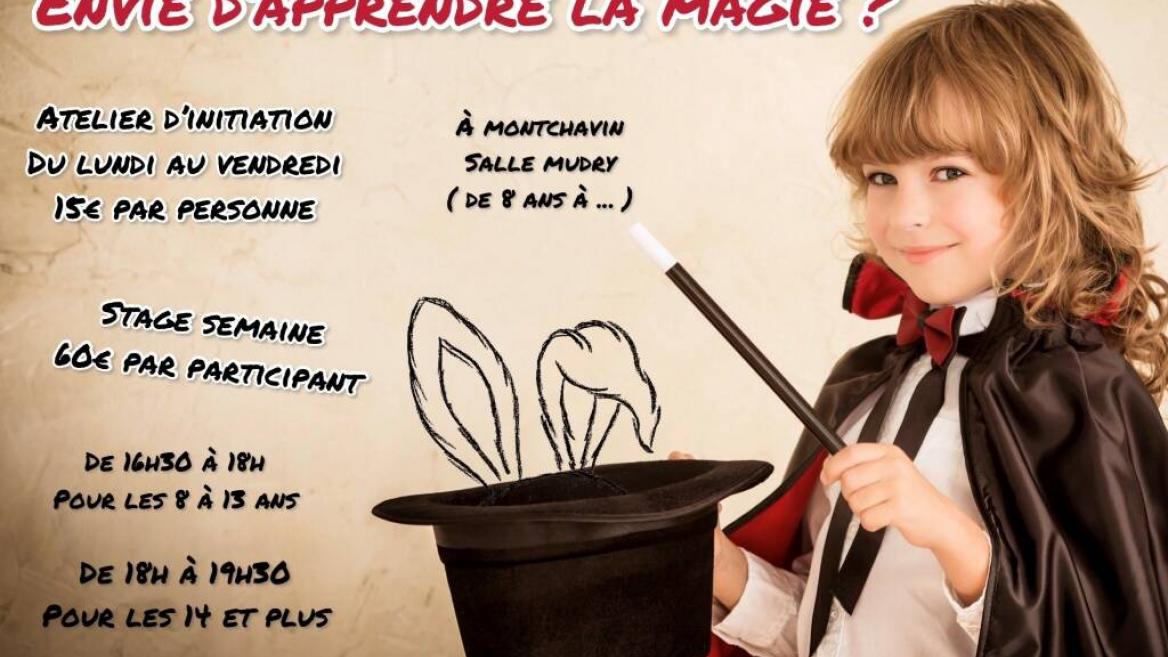 Robin the Magician
Salle Auguste Mudry
8 passage du Mariage Montchavin
73210 Montchavin-les-Coches
See the map
---
Informations COVID-19
Sanitary instructions respected
---
After discovering magic tricks at 12 years old, I was lucky enough to be trained by the best magicians. I have now decided to share my passion for magic with you and let you into a few of my secrets.
I am proposing magic lessons of one and a half hours from Monday to Friday in Montchavin's Salle Mudry.

All the sessions are different, so anyone wanting to become a real magician can take the whole course and join me every day. I can even follow up on the lessons after the course via Facebook so you can continue to make progress and share your ideas.

Monday to Friday, 4.30 - 6pm (8-13 year olds) and 6 - 7.30pm (14 and over).
Prices
Adult: 15 to 60 € (Session / course)
Teenager: 15 to 60 € (Session / course)
Child (8-13 years): 15 to 60 € (Session / course).

Open
From 12/06 to 12/09/2021, daily.
Magic lessons
Robin the Magician
Salle Auguste Mudry
8 passage du Mariage Montchavin
73210 Montchavin-les-Coches