Cani-raquettes - Snowshoe hike in the forest with dogs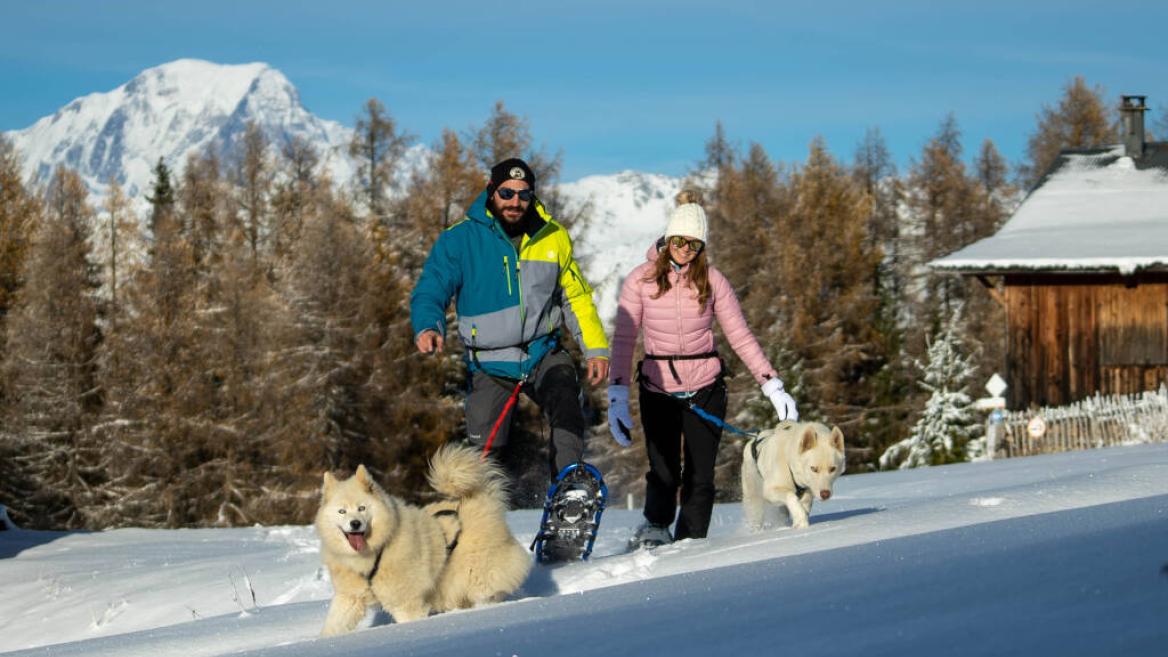 Evolution 2 - Ski, MTB and Adventure school
Evolution 2 - Ecole de Ski, VTT et d'Aventure
5 Rue de la glisse Montchavin
73210 Montchavin-les-Coches
See the map
A new dimension for snowshoe walking with this extra "doggy" option
This alter ego of the Cani-Rando dog treks offers an additional pretext for drawing new clients in the form of dog lovers who just won't see the time passing. Steve's sled dogs love the opportunity to vary their fun and get out for a walk in the forest.
Prices
Adult: 42 €
Child (8-12 years): 35 €.

Opening
From 17/12/2022 to 22/04/2023, daily.
Accepted payment methods
Bank/credit card
Check
Travellers Cheque
Cash
Characteristic
OK for families with children
yes
Cani-raquettes - Snowshoe hike in the forest with dogs
Evolution 2 - Ski, MTB and Adventure school
Evolution 2 - Ecole de Ski, VTT et d'Aventure
5 Rue de la glisse Montchavin
73210 Montchavin-les-Coches