Côté Table by Shane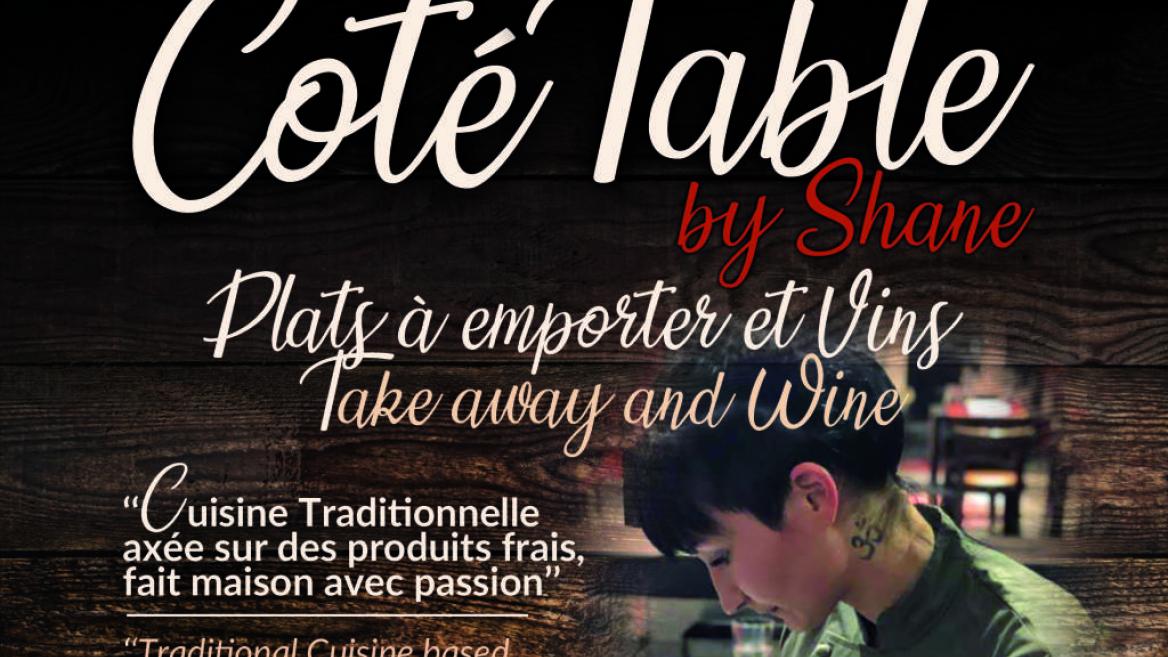 Informations sous réserve de l'évolution de la situation et des décisions gouvernementales.
Immeuble Le Signal Vieux Village
73210 Plagne-Montalbert
See the map
---
Informations COVID-19
Home delivery at night
---
Take away dishes, wines and deli meats
Take away food focusing on homemade world cuisine made with fresh products!
Wine from the Savoie and Pays d'Oc regions.
Deli meats from Mont Charvin (Haute-Savoie)
Open
From 19/12/2020 to 24/04/2021.
Closed Wednesday and Sunday.
Open 11.00am - 1.00pm & 5 - 6.00pm
Home delivery at night.

From 03/07 to 28/08/2021.
Closed on Saturday.
Open 10.45am - 1.30pm & 5.30 - 7.30pm.
Payment method
Bank/credit card
Cheque
Cash
Specialities
Traditional French cooking
offers dishes "homemade"
Côté Table by Shane
Immeuble Le Signal Vieux Village
73210 Plagne-Montalbert