La Course des Raveillus - Ski touring race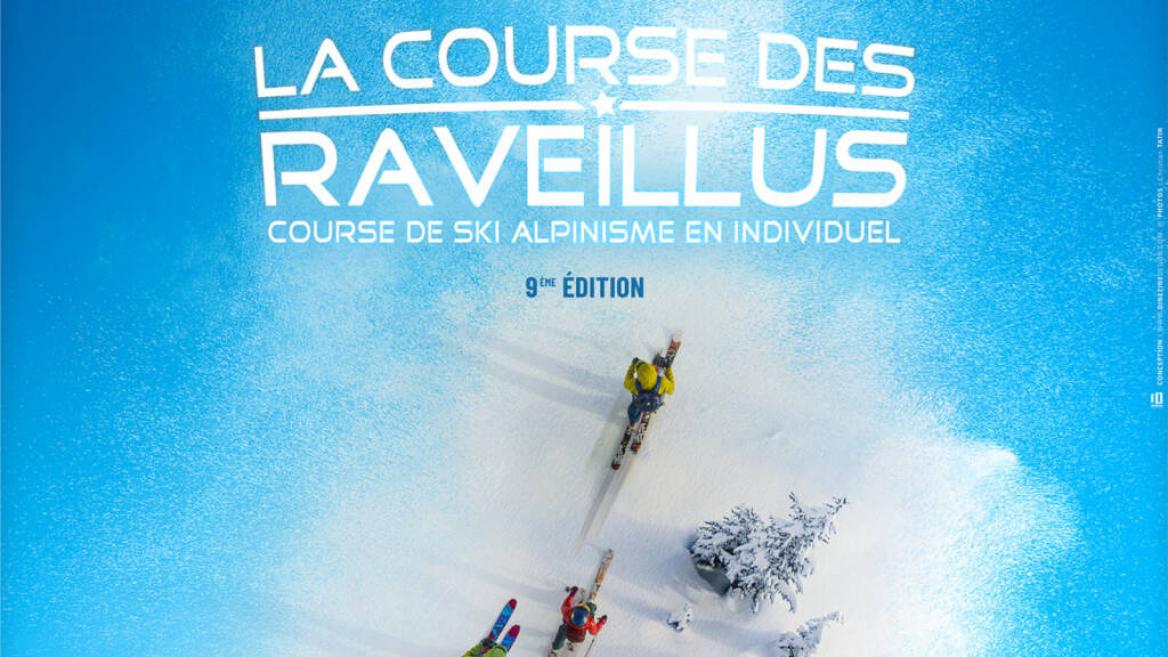 ---
Informations COVID-19
Sanitary provisions according to government measures in force
---
The rise of Raveillus 2021 returns with a whole new format and is transformed into "La Course des Raveillus"!
Two courses scheduled, at the start and finish of the Champagny en Vanoise slalom stadium:

⛷ A leisure race of 2.5km and 350m of elevation gain reserved for amateur skiers and junior and junior categories.
- Departure at an altitude of 1900m, culminating at an altitude of 2250m on the Borseliers ridge and a descent via a marked off-piste route to the slalom stadium.
- Only the minimal and benjamins categories will give rise to a classification

⛷ A competition race of 8.3km and 780m of vertical drop reserved for the cadets to veterans categories.
- Departure at 1900m altitude, highest point at the foot of the summit of Roc du Sérac then marked descent into one of the most beautiful off-piste in Champagny en Vanoise, La Combe des Arrièrés.

Before reaching the slalom stadium, a ski lift on the back will be mandatory in order to cross the slopes in complete safety.
Registration includes a hot meal on arrival.

Each competitor must be equipped with a DVA (Victim Detector
avalanche), a shovel, a probe, a survival blanket and a
helmet (climbing helmet authorized).
The competitor must be in possession of an FFME or CAF license or a
medical certificate of less than 3 months as well as insurance.

In the event of bad weather conditions, the race will be postponed to 22/01/2022.
Open
Saturday 15 January 2022 at 10 am.
La Course des Raveillus - Ski touring race
Stade de Slalom
73350 Champagny-en-Vanoise