Try maple taffy lollipops on snow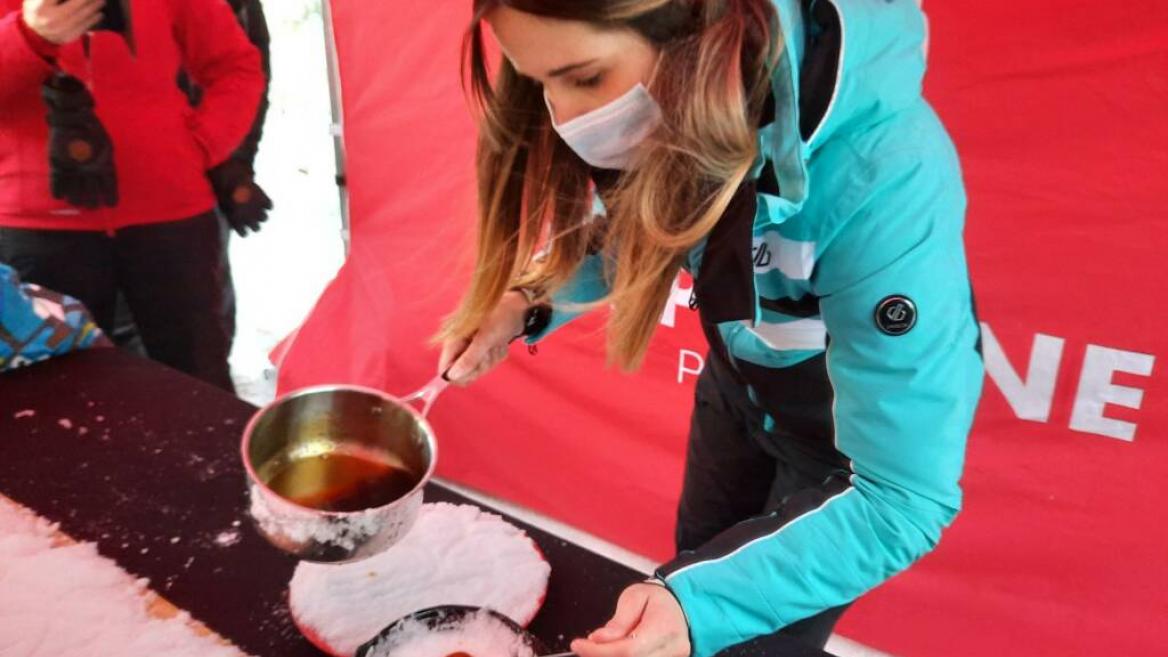 The recipe for these lollipops is simple: you just pour boiling syrup onto packed snow in small golden strips.
The idea is to let the syrup harden on the snow, then roll the taffy on to wooden sticks and eat it like a lollipop.
Opening
Friday 27 January 2023 at 3.30 pm.
Try maple taffy lollipops on snow
Front de neige
Plagne 1800
73210 La Plagne