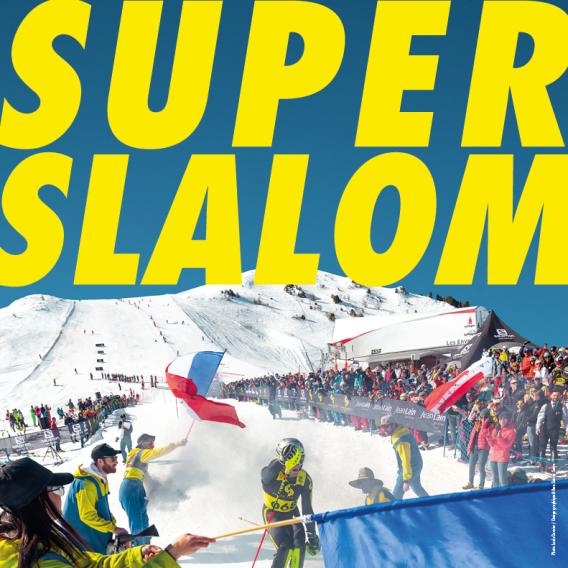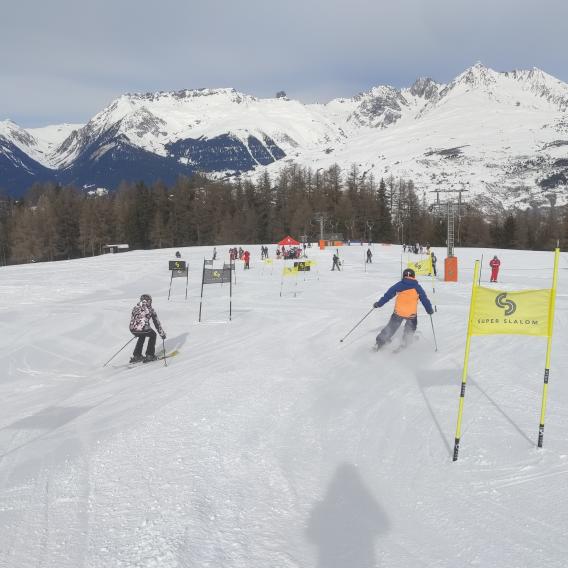 The "Super Parallèle", a preview of the event
Super Slalom, April 1st, 2023
The starting point: a crazy idea between friends. It happens often, but this time it snowballed. Indeed, to achieve a slalom of 4 km for 320 poles (usually a slalom is around 70 poles), it is a matter of 'until the end'... Julien Lizeroux and Julien Régnier are the designated culprits, and they invite the top skiers to take part in this crazy party on Saturday 1st April 2023 in La Plagne.
A host of champions
For the 5th edition, a number of prestigious guests will be present, such as regulars Alexis Pinturault, Tessa Worley, Martin Fourcade or even Clément Noël and the 2023 slalom world vice-champion, AJ Ginnis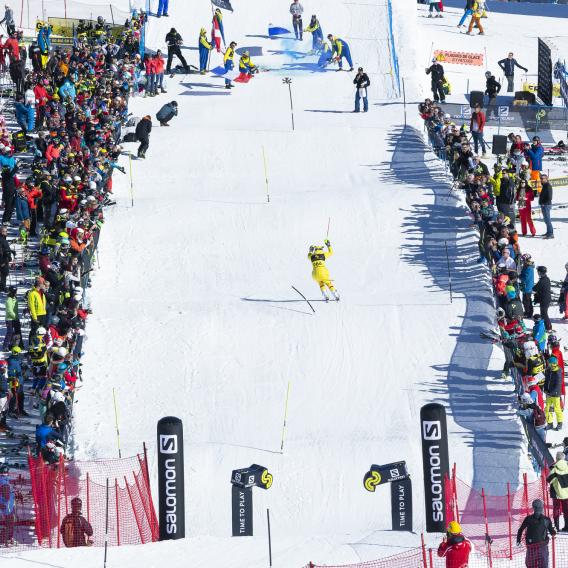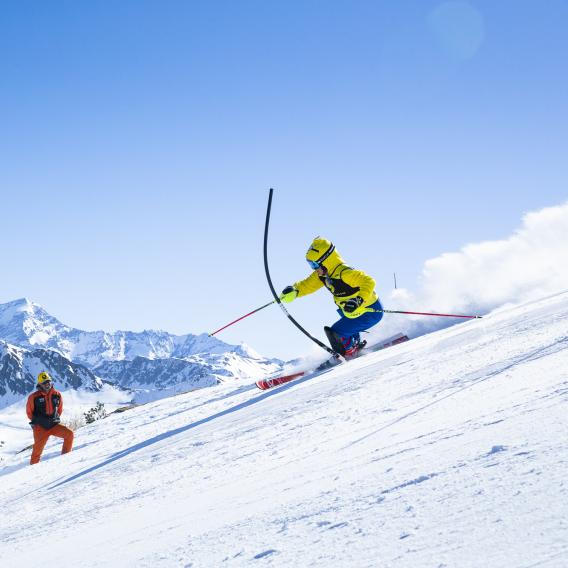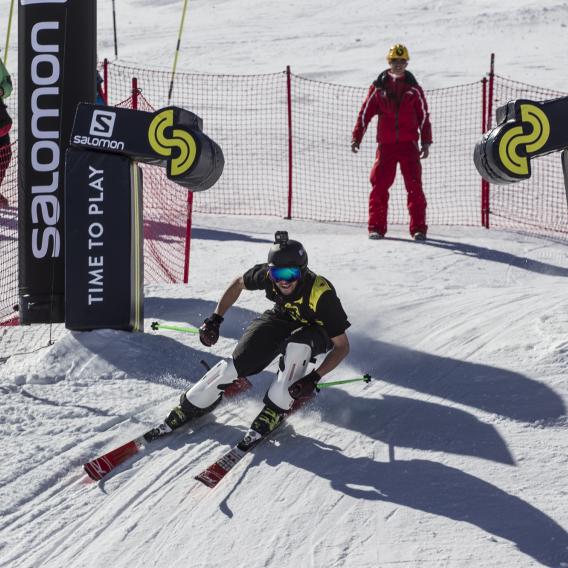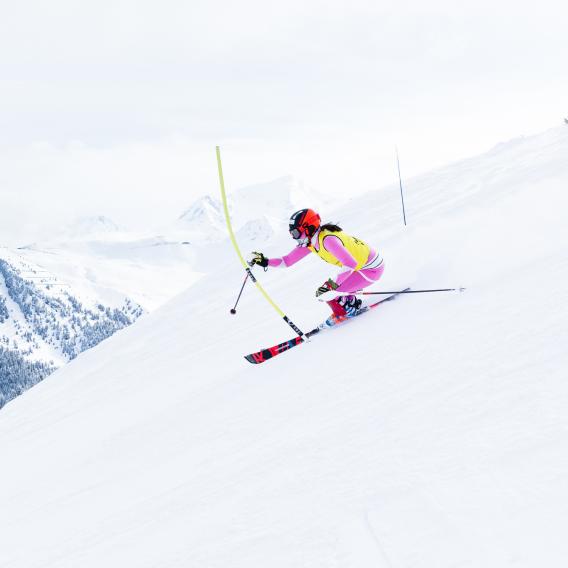 Work your thighs!
If you are keen to have a go, start getting ready, because there are only 400 places available! Whether you are a professional skier or not, you must prove that you have the level needed to get to the bottom (in one piece). Registrations open during the winter season on the Super Slalom website.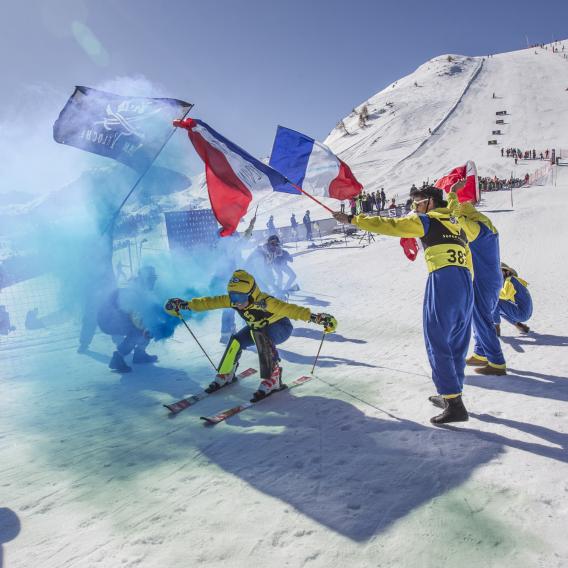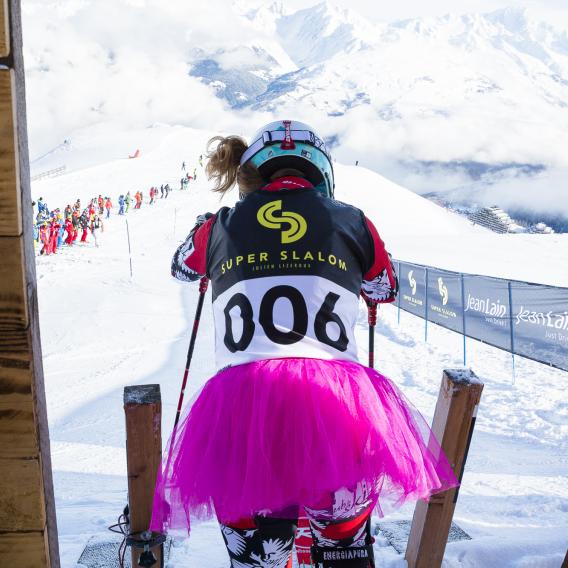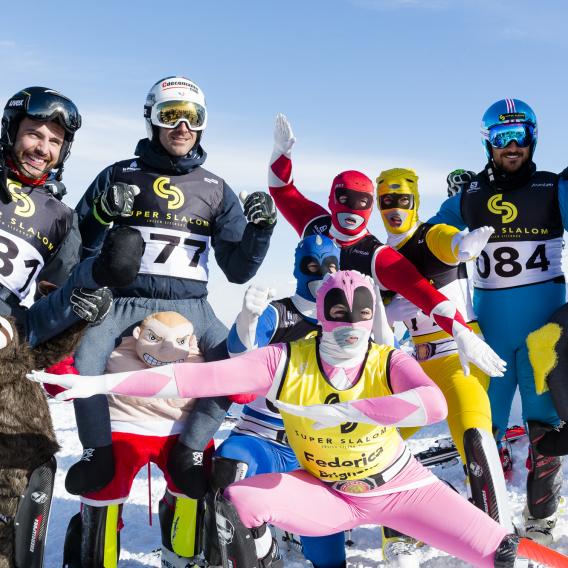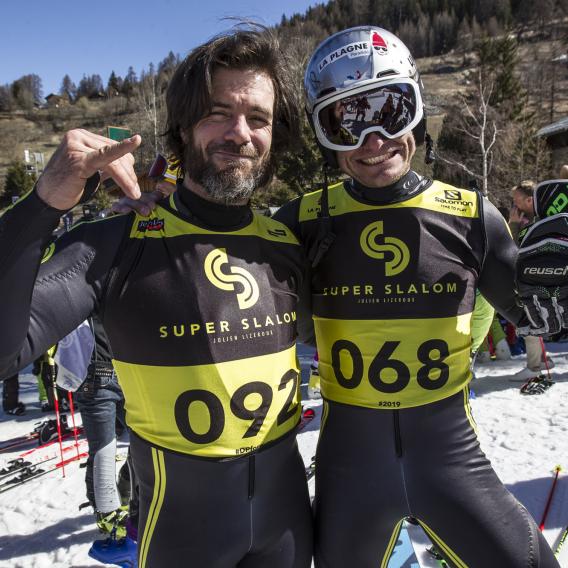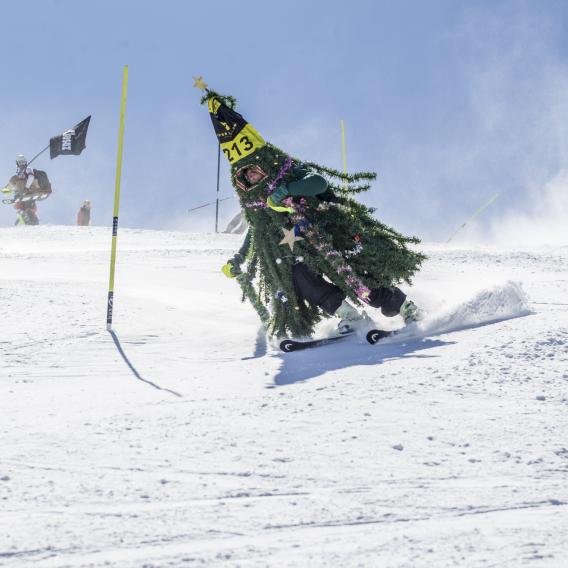 A Ski party with a capital S
If the golden rule is to HAVE FUN, there are still a few principles to observe:
• Unicorns and Power Rangers can compete in the Super Slalom,
• The prizes here are wheels (of Beaufort) and everlasting glory,
• Non-skiers play a crucial role: who can get down a 4 km slalom without encouragement?
• The birds are singing! The month of March has moved aside for a period that is all about skiing in the sun. A village set up in La Roche welcomes madcap skiers and non-skiers alike. Music, games and food: it's the place to be!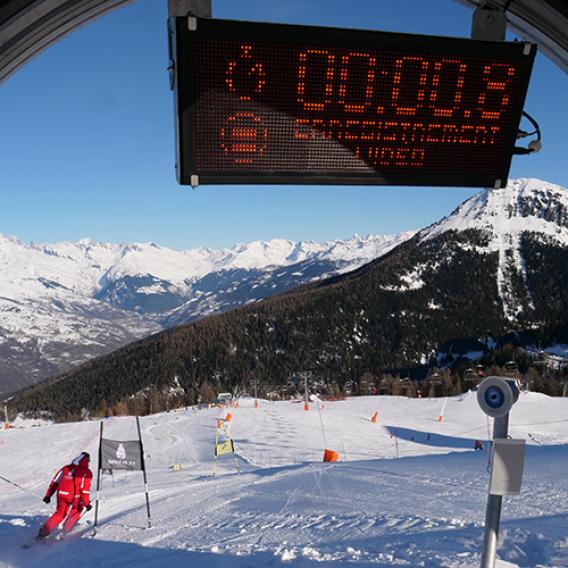 A foretaste
Follow in the footsteps of our champions and train on the timed slalom!
Access: Golf at Plagne Aime 2000 / free access on possession of a valid ski pass.