Hyundai, since 2019,

The Korean brand and the French tourist destination have joined forces for a shared adventure. What do they have in common? A positive mindset and a progressive vision, "always looking to the future". Equipped with electric and hybrid vehicles, the resort is part of a trend that aims at greater respect for the environment. 
 


 
Dare2B, since 2016

Honesty, daring, avant-gardism: these are the three watchwords of La Plagne's partner sportswear brand. Words that fit our resort like a glove. Directly inspired by real life, Dare2b's collections are designed to be as close as possible to the needs of their customers and the athletes who accompany the brand. 
 

Cébé, since 2018,

Cébé specialises in creating sunglasses for sports activities, mountain activities in particular, as well as helmets and goggles. The brand that was created in 1892 in the Jura region assisted early alpinists by protecting their eyes. Nowadays, it protects skiers the world over.
This winter, La Plagne and Cébé are taking their partnership a step further by creating a pair of co-branded sunglasses that can be purchased in the resort's tourist offices. 
 

Racer, since 2016

Did you know that Racer provided gloves for the French teams at the Grenoble Olympic Games in 1968? Since then, the glove-making company has developed their art and put it at the service of La Plagne. Technical, heated and connected gloves, on La Plagne's ski slopes or in the bike park, your hands will be protected with Racer.
 


Salomon, since 2018

Salomon is continuously working on the new generation of outdoor sports equipment and experiences. Playing is in the brand's DNA and La Plagne is the perfect playground for having fun. A leading equipment supplier, Salomon's ski equipment opens up new avenues for winter sports without placing any limits on the imagination.
 

Le Puy du Fou, since 2014

An undisputed master in the art of shows, Le Puy du Fou joined forces with La Plagne on a shared project: to create unforgettable moments. The perpetual quest for the right level of emotion, thrills and shared moments is being carried out jointly by the Alpine resort and the park that has been named several times 'The world's best theme park'.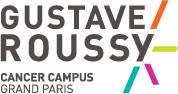 Gustave Roussy, since 2018

Collecting funds, selling items, organising events like Odyssea... la Plagne is first and foremost a resort that is concerned with human issues, which is why it joined forces with the Gustave Roussy Institute to help in the fight against cancer. With sport as the emblem of health, visitors to La Plagne and locals can support the cause and proudly wear the famous pink t-shirt.  
 

Banque Populaire Rhône-Alpes, since 2016

Key players in the local economy, the Banque Populaire's agencies support and encourage all entrepreneurs. La Plagne can maintain its entrepreneurial spirit, thanks to the support of the leading bank in the Auvergne Rhône Alpes region.