Unmissable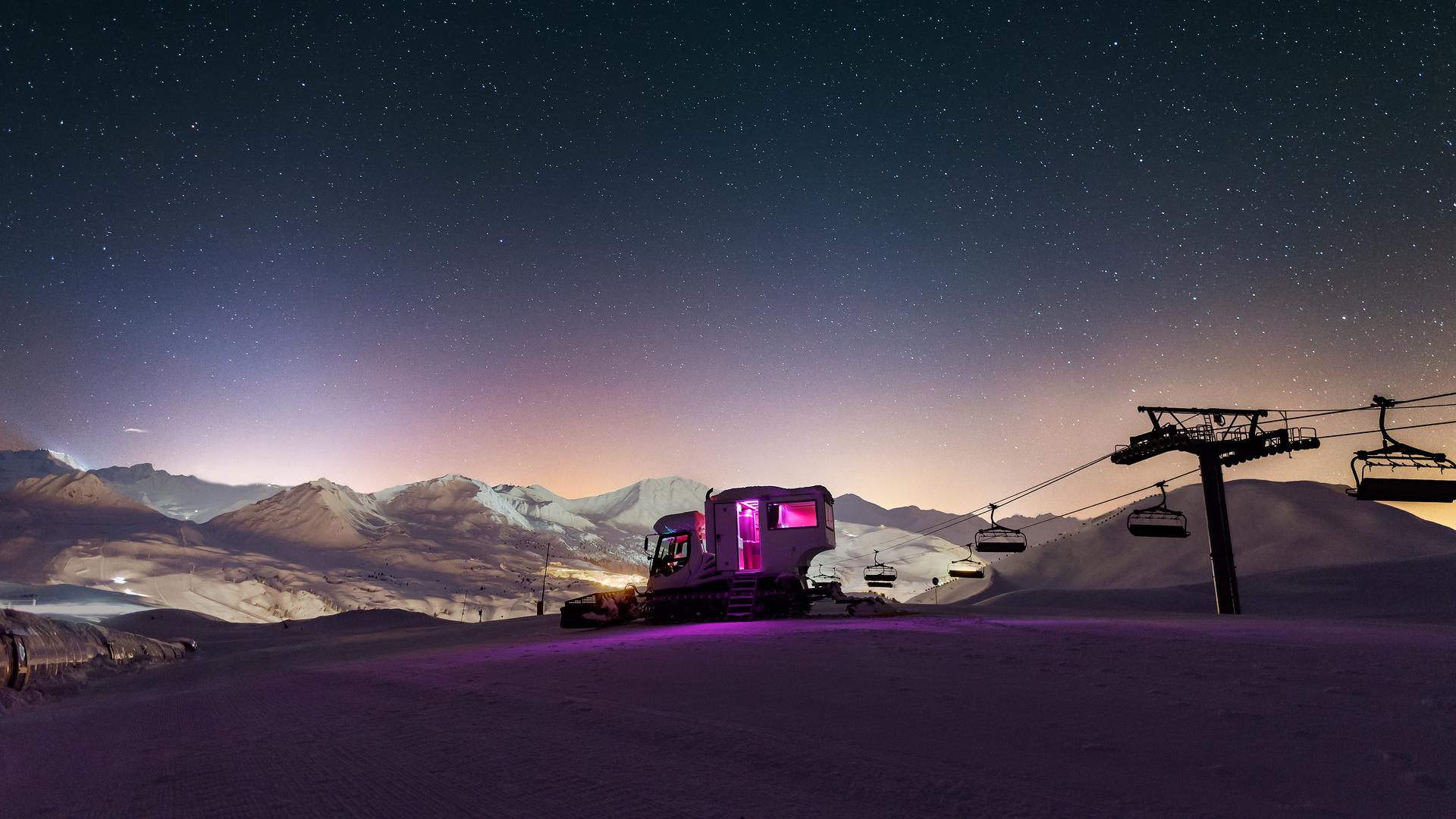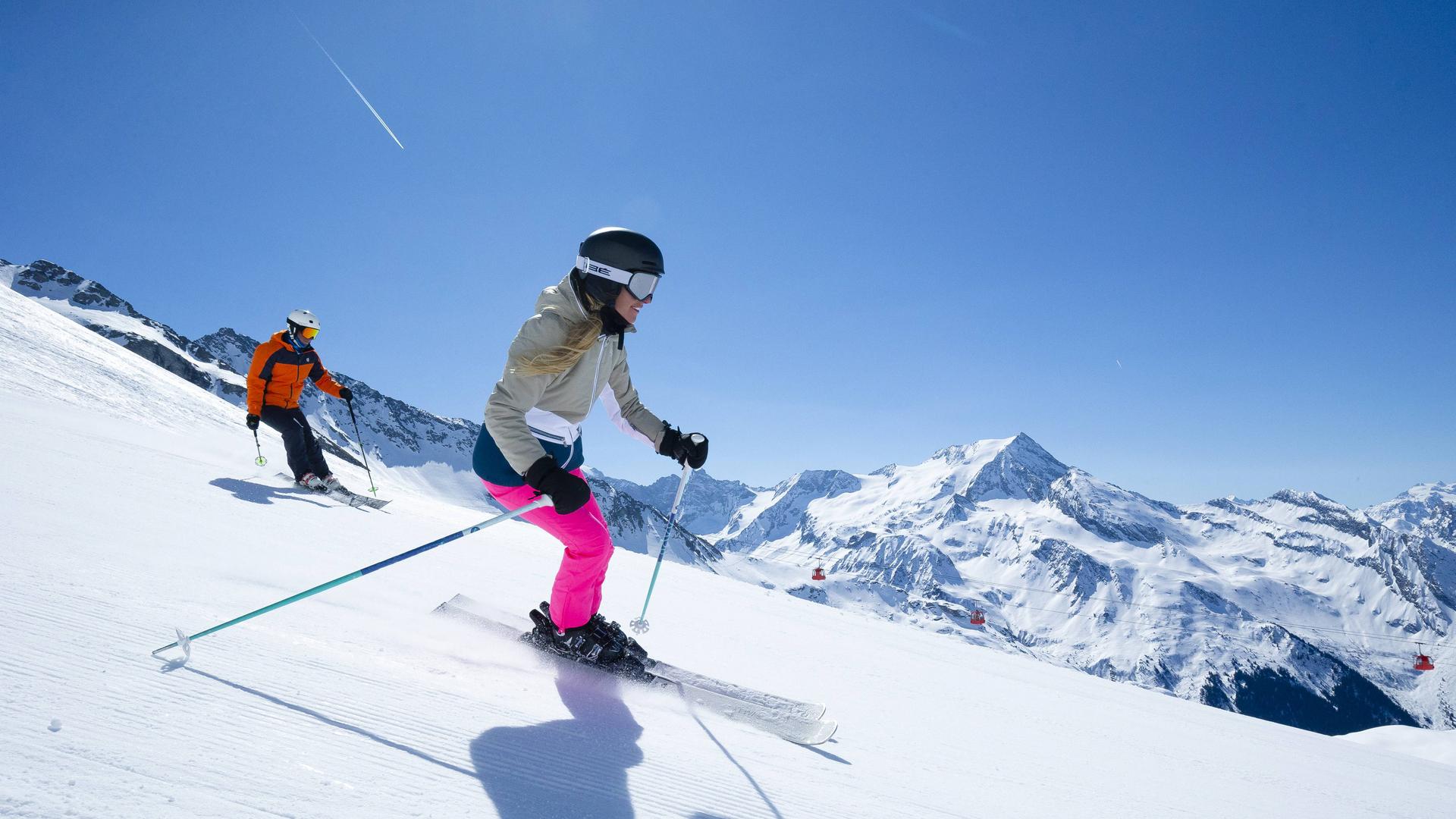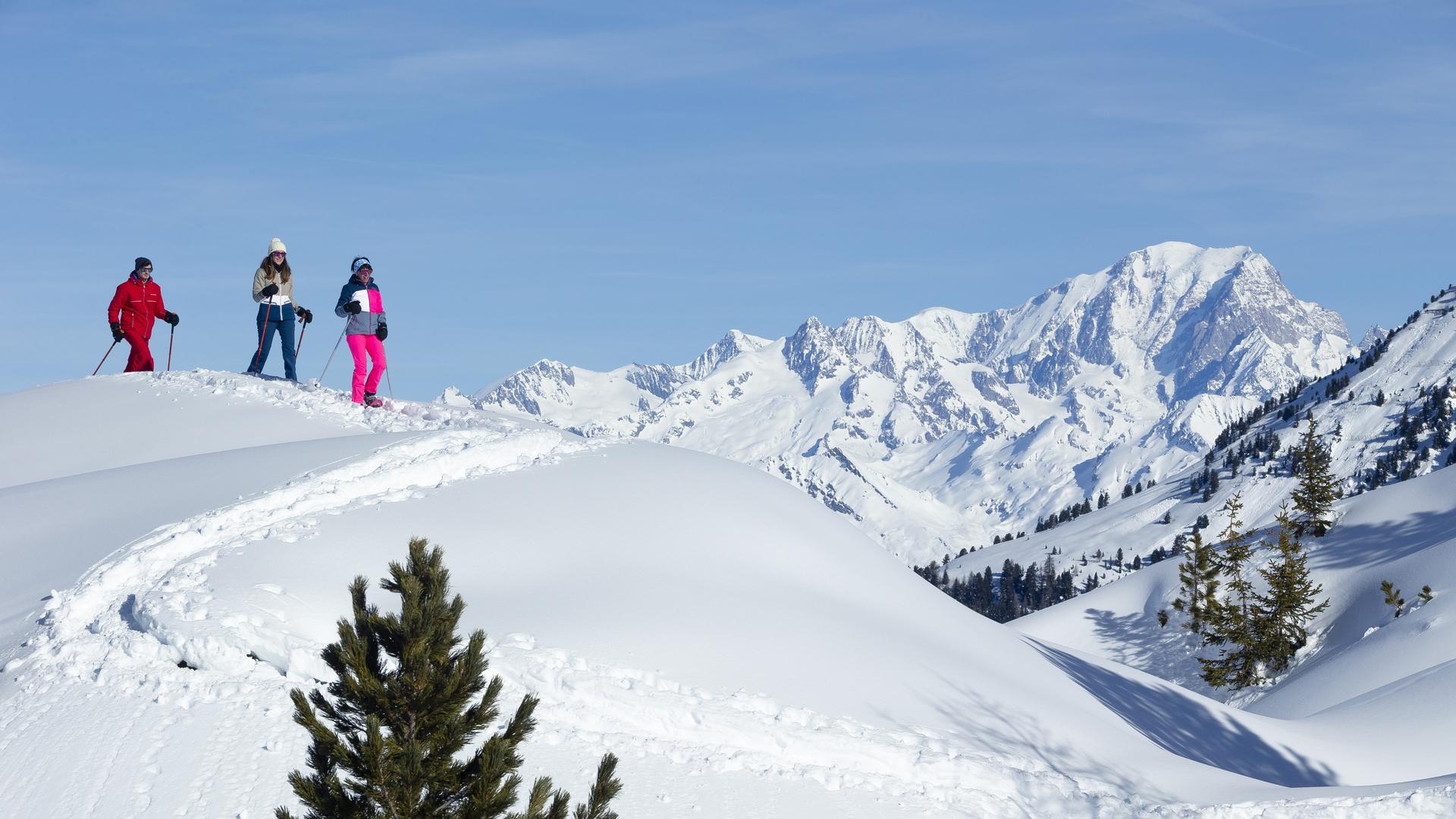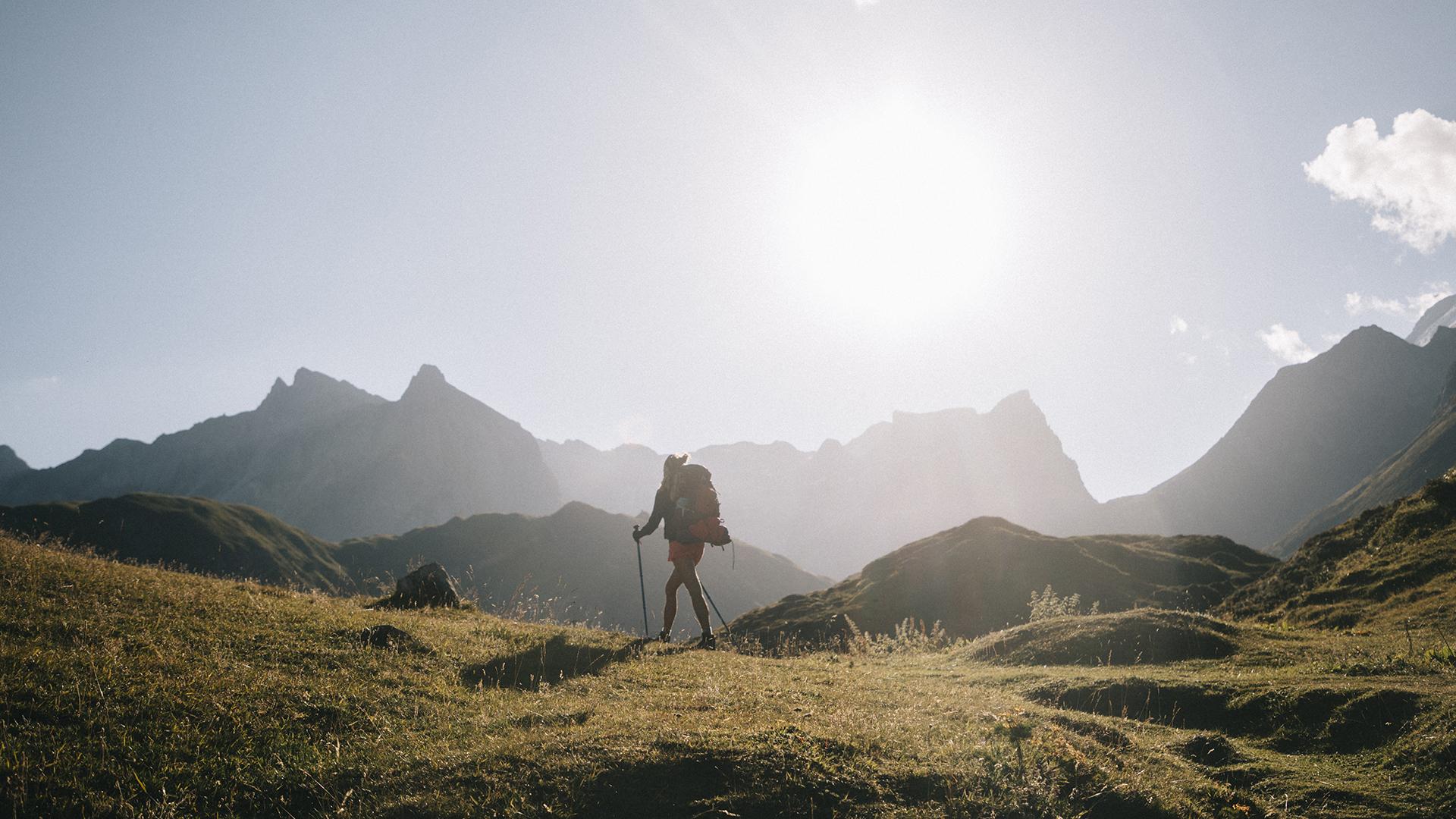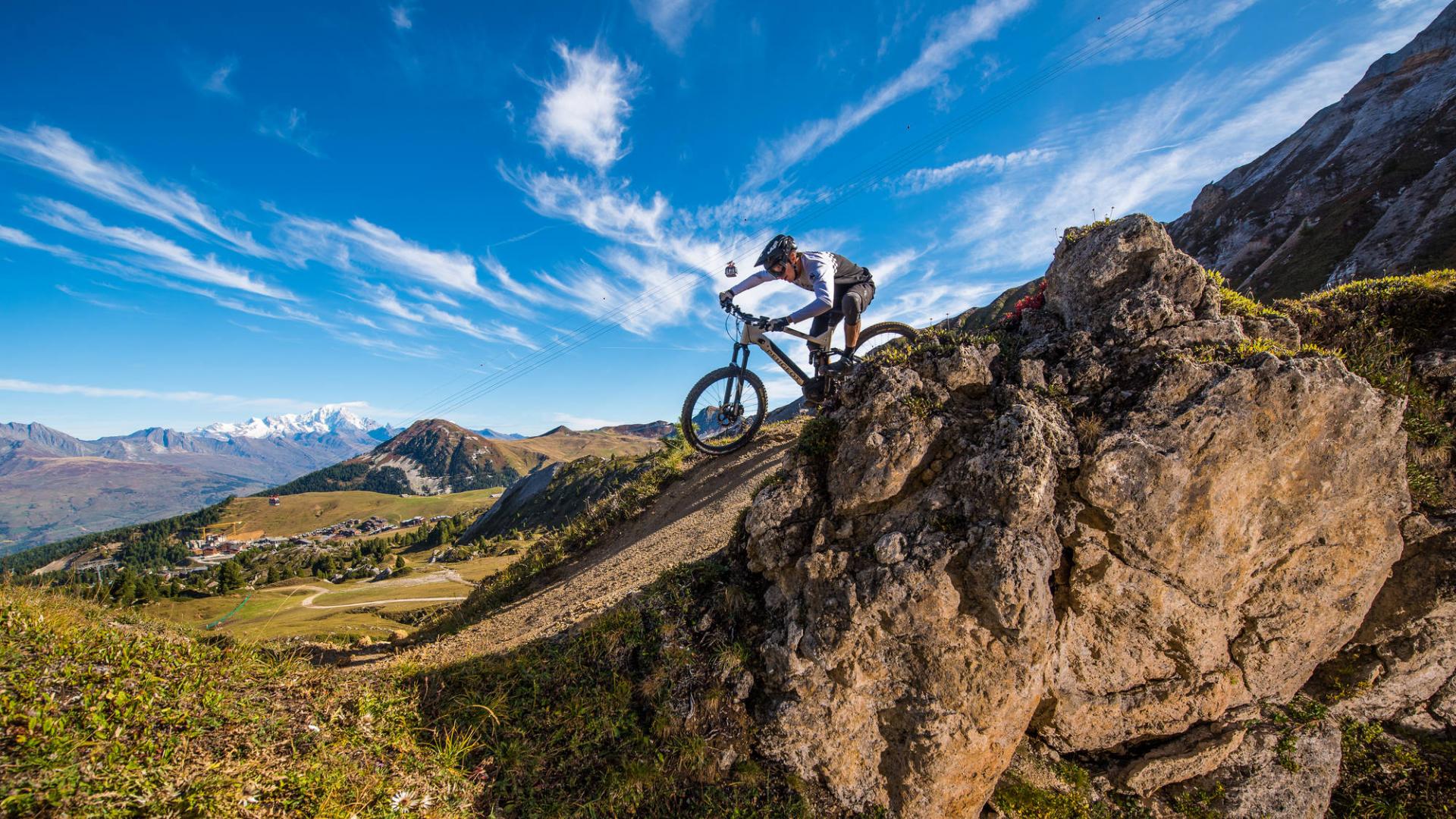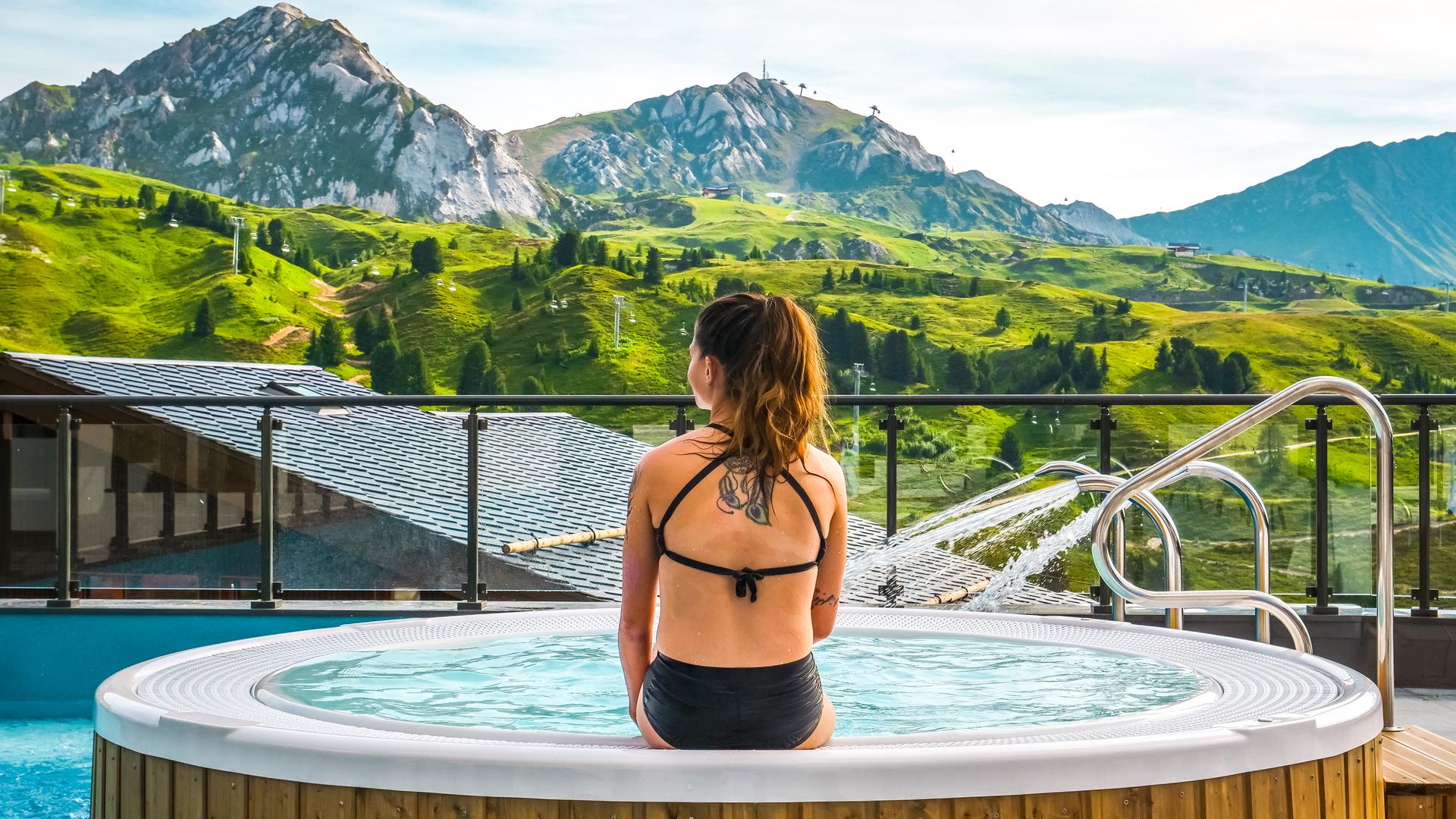 Have you got your "bucket list" with you? Great, you will only have to tick the things you want to try in La Plagne. Here are a few ideas to make your mountain holiday quite unforgettable.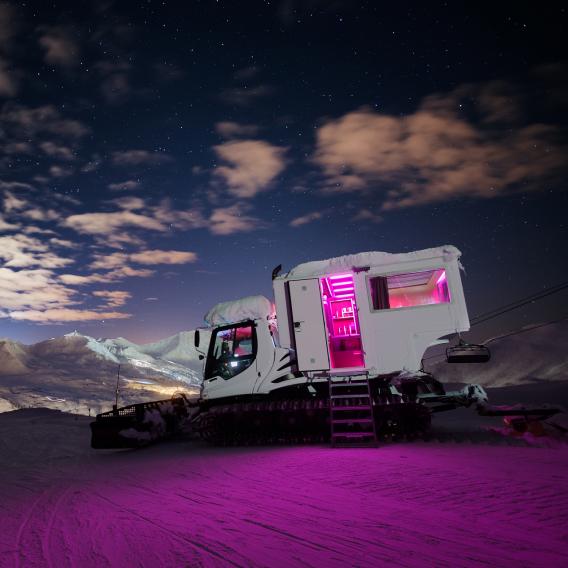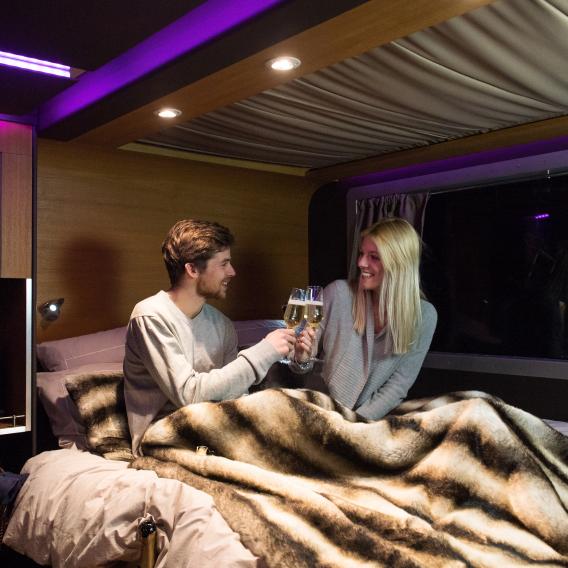 Over the moon
This is a must when you come to La Plagne. Why? First of all, because it is unique in the world. You won't find this on another mountain. Secondly, because although this groomer looks like a mechanical machine on the outside, it hides a luxury hotel-style room inside. Lastly, because enjoying the spectacle of the sun rising over Mont Blanc on your own at the top of the ski slopes is a once-in-a-lifetime experience.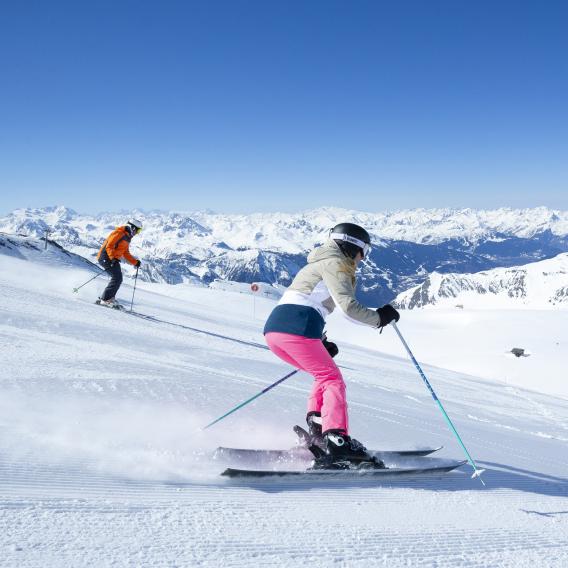 First tracks
We offer you an incredible experience that probably even the marmots would enjoy! Rendezvous with the ski patrollers first thing at the Plagne Centre or Plagne Bellecôte gondolas for a very special descent. Alone on the slopes with the sun rising, you will feel quite euphoric. There's time for a Savoyard breakfast to recharge your batteries to 100% before you head off for your day on the slopes!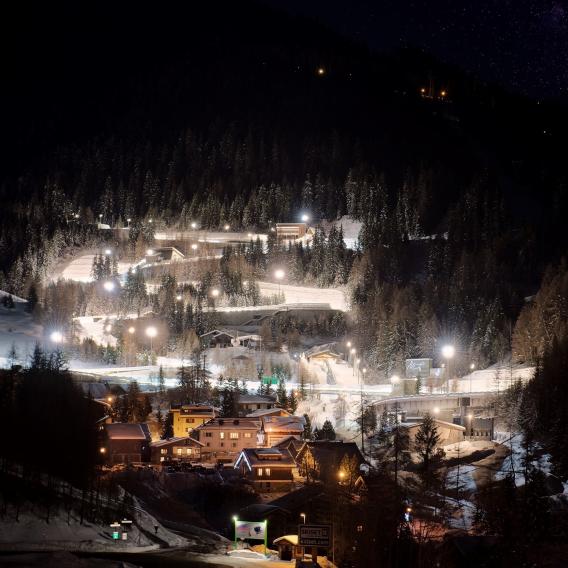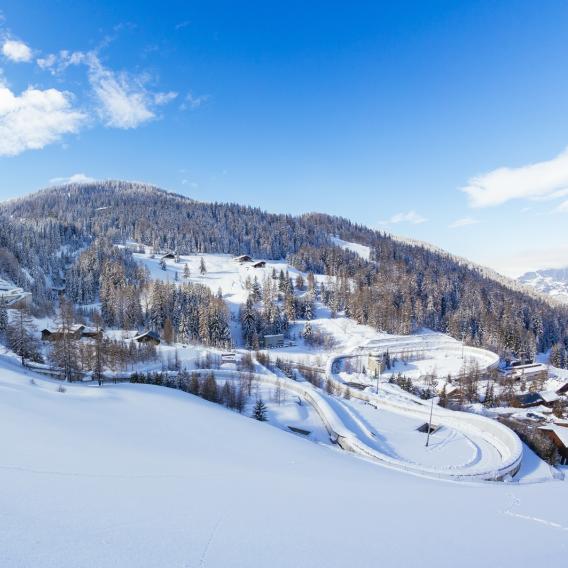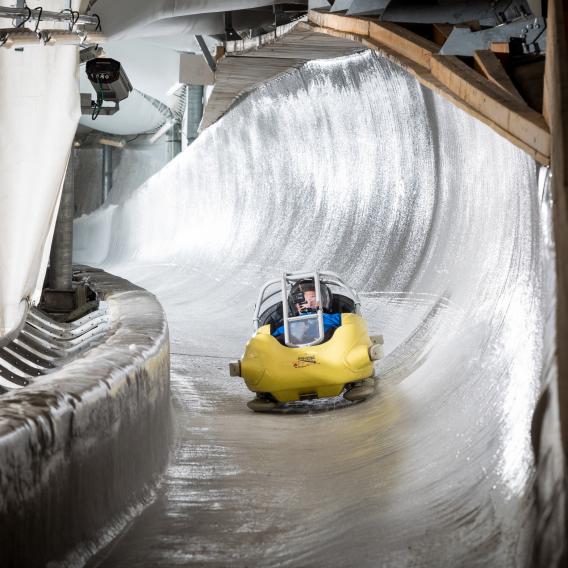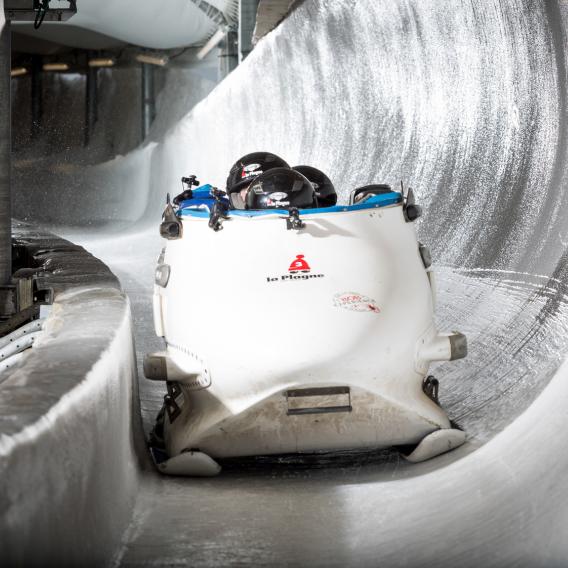 Bobsleigh
Unique in France, ultra-icy, thrilling, hair-raising (literally)… we're not short of adjectives for our beloved bobsleigh track! It's open to the public until the beginning of April for you to try the bob raft, speed luge or bob racing. It's quite simple, you don't have to do a thing! The most complicated part is daring to set off down the 19 bends and 125 m descent of our 1500 m long ice snake.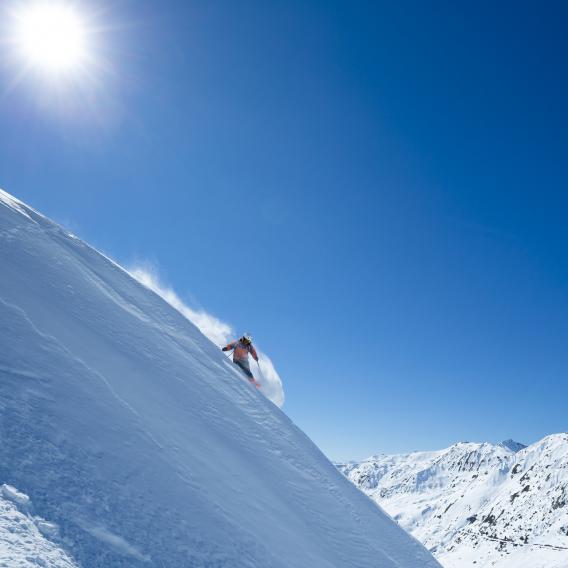 The North Face of Bellecôte
Let's be clear, this is an off-piste run for very good skiers. Freeride enthusiasts, welcome! Set off for an amazing day, tackling Bellecôte glacier more than 3250 m above sea level. Breathe in deep and off you go for a thrilling descent of the North Face. It goes without saying that you need a guide!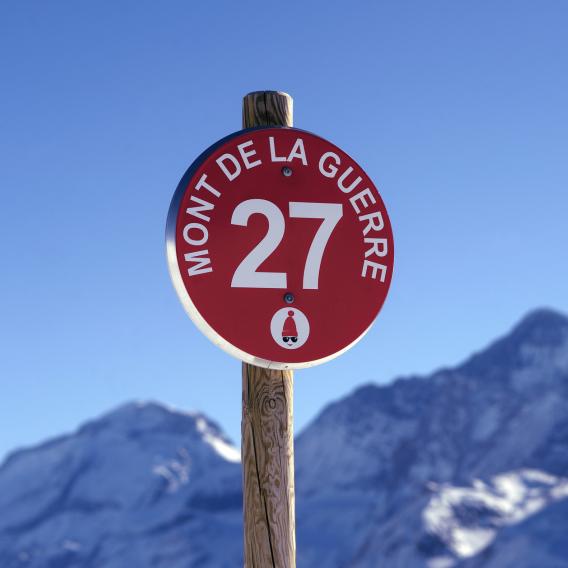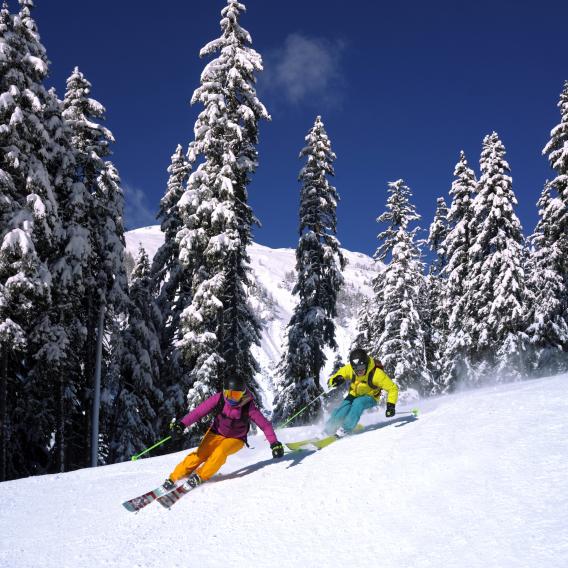 A ski run: Le Mont de la Guerre
This is a run to do without moderation. On the Champagny en Vanoise sector, the Mont de la Guerre is a 7 km run that descends 1000 m. The panorama of the Vanoise glaciers is worth its weight in gold and the sunshine guarantees a perfect tan. After a steep section, the slope goes into the woods, with two possible itineraries: a path that takes you down to the village or a narrower section through the trees.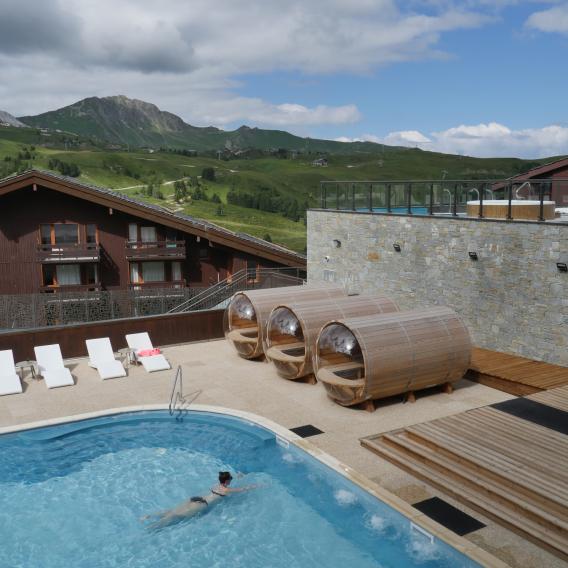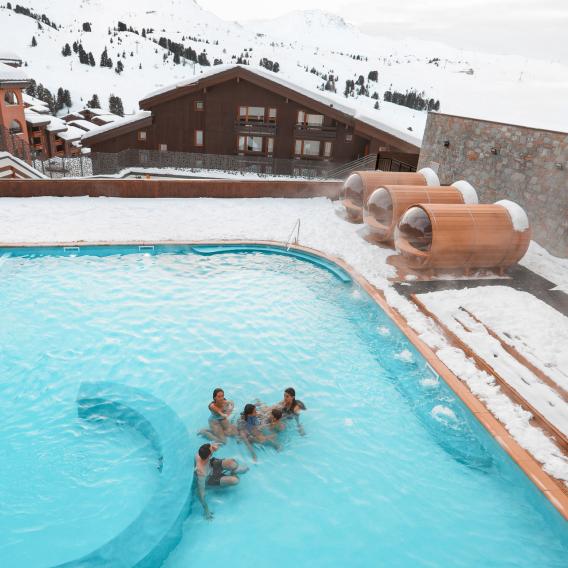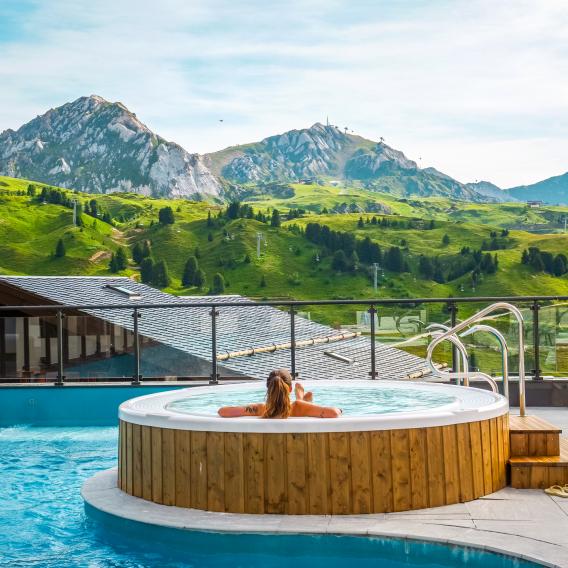 Les bains & spa La Plagne
This is the kind of address we would rather keep for ourselves, but just this once we'll make an exception! The Bains & Spa de La Plagne is 1500 m² devoted purely to wellbeing. Heated outdoor pools, spacious saunas & Turkish baths with glittering mosaics, staff who are there to pamper you, a soft bathrobe to wrap up in, Deep Nature products scenting the air... The must: a family area where you can share a relaxing moment with your children.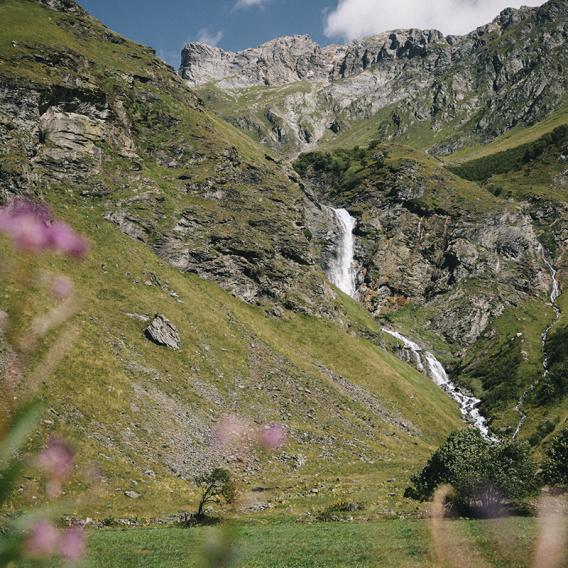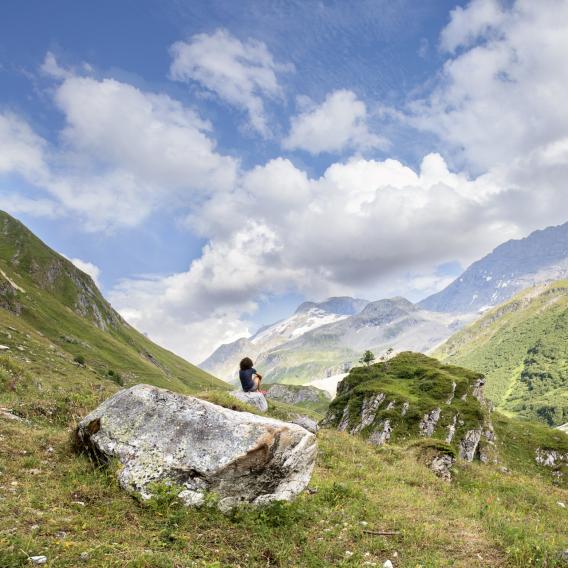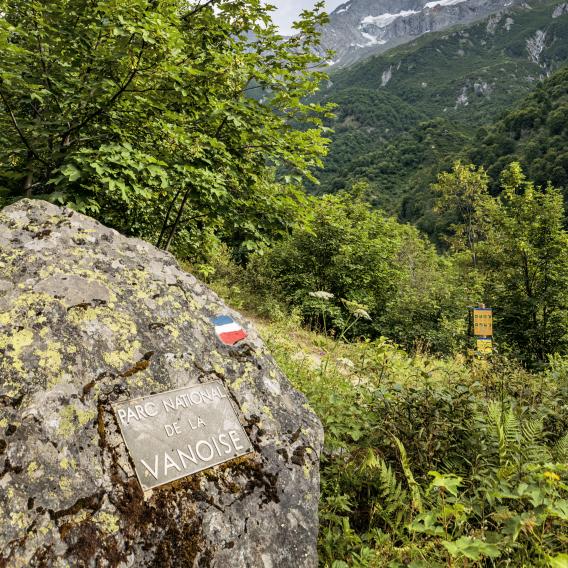 Vanoise National Park
La Plagne Champagny en Vanoise is the gateway to one of France's 10 national parks. The fauna and flora are protected, the setting is enchanting and traditional ways are preserved here. Different refuges allow you to live the experience to the full and immerse yourselves fully in the mountain surroundings where the wildlife is king.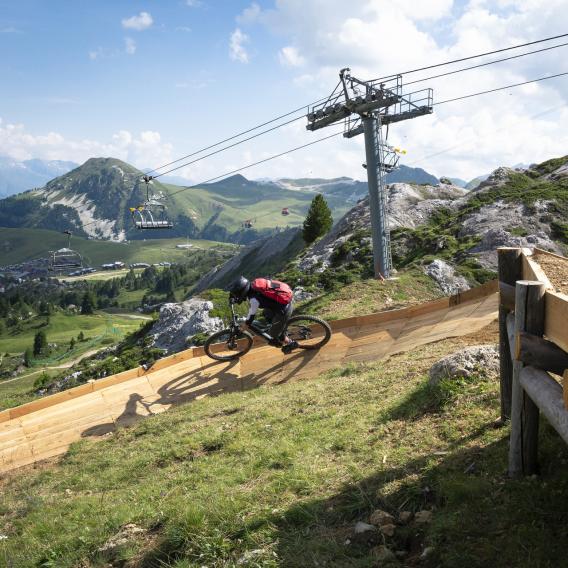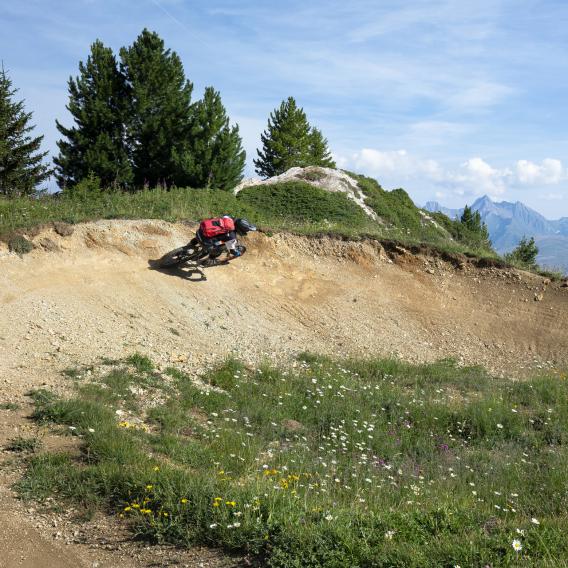 Bike Park
A real jewel for mountain bikers, La Plagne's bike park is perfect for beginners and experienced riders. Very carefully maintained by the bike patrollers, it includes raised turns, modules and jumps. It is accessible from Plagne Centre or Plagne Bellecôte and is open 7/7. The two washing stations are the icing on the cake!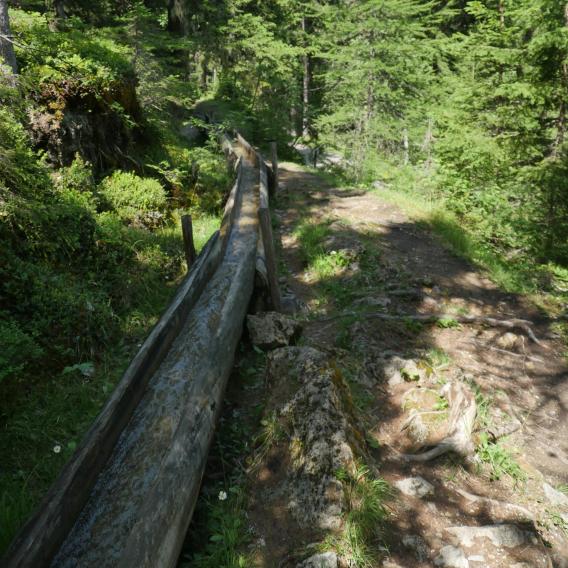 The enchanted pastures and Bovet reach
La Plagne Montalbert is a sunny, open village with a forest rising above it. It's also the perfect departure point for walking to the Enchanted Pastures and Bovet reach. The first is interspersed with wood sculptures that are straight out of a fairy tale, the second runs along a stream in the heart of the spruce forest. Just one piece of advice: stop off at Le Forperet for an excellent fondue or a blueberry crêpe.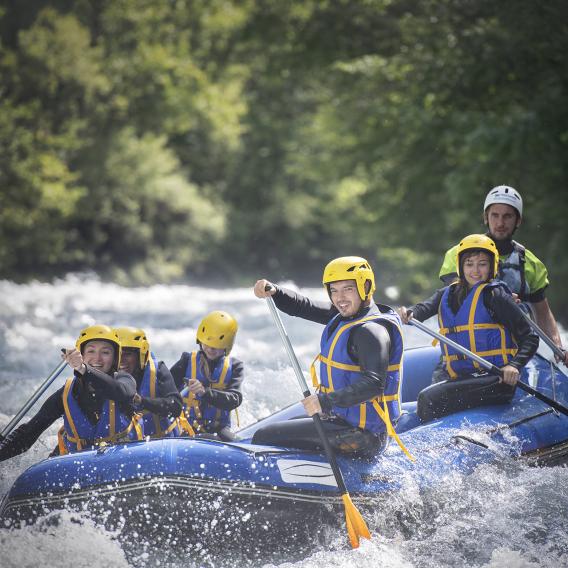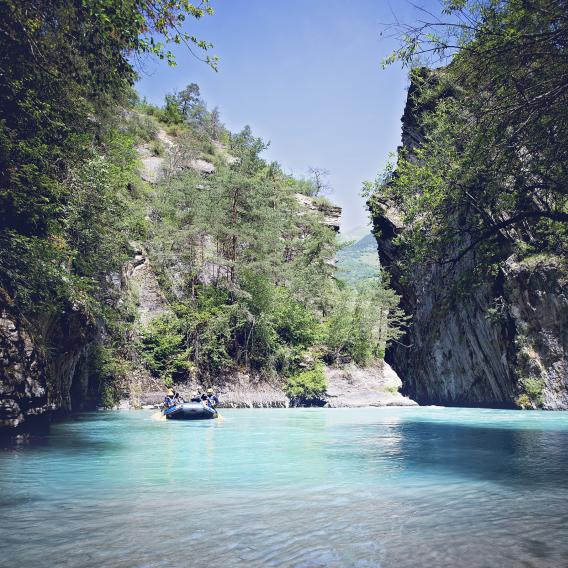 Descending the Isère river
During the summer in La Plagne, there is one place that's a must: the Isère river. Kayakers from the world over come to descend this legendary river, as well as visitors to the region. You just have to choose your vessel! You can opt for rafting, canoeing or hydrospeed to go down the river then, accompanied by a guide, you go through the rapids of Aime and Centron gorges. Just so you can say, "I did it!"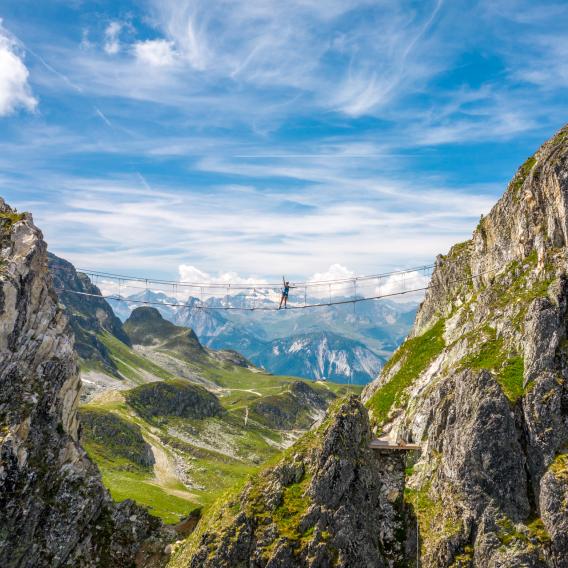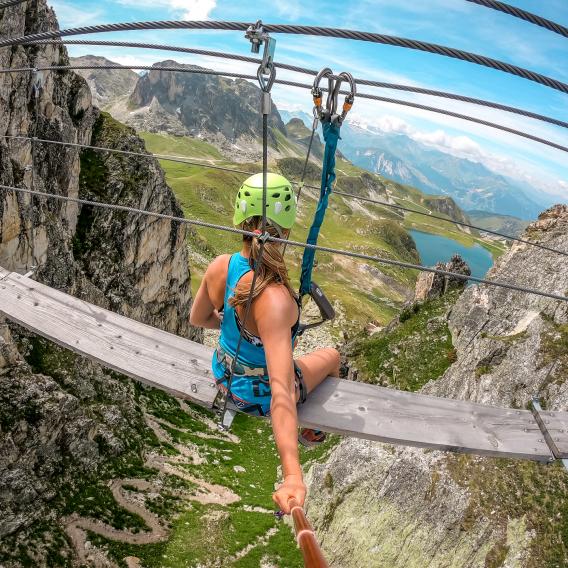 Les Bourtes Via Ferrata
This typical mountain activity combines hiking and climbing in natural surroundings to reach the summits, using ramps, rope bridges, beams and ladders to move upwards. Every new meter climbed gets you closer to a stunning viewpoint. If you're looking for Instagram opportunities, don't wait any longer! The particularity of Les Bourtes via ferrata is its continuous lifeline for extra security and its two vertiginous zip wires!