Ski passes for everyone
La Plagne's lift system is a great help for going skiing or hiking. There are passes for the duration of your holiday, the composition of your group and the area you want to explore. Beginners will be happy in the Cool Ski zones whilst those with more stamina can consider getting the full Paradiski version.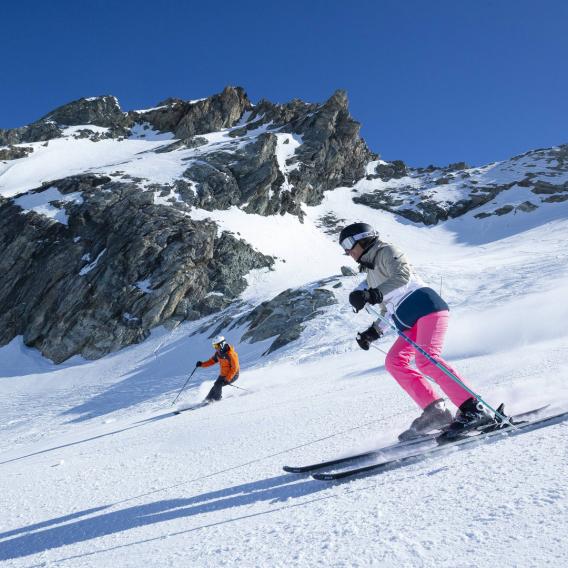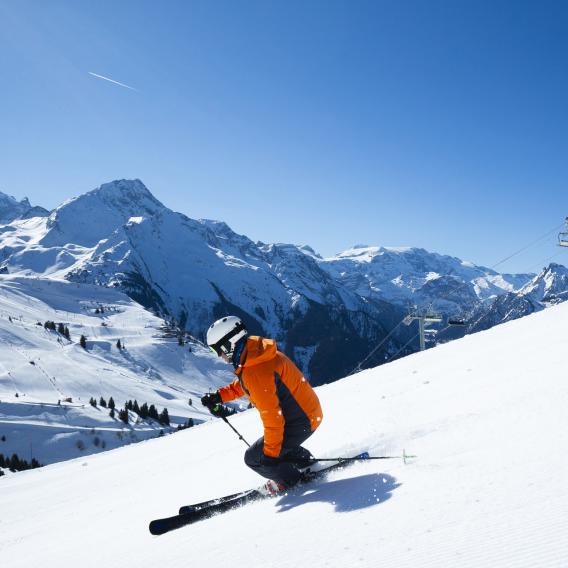 La Plagne pass
With its 240 km of runs, La Plagne has its own glacier and stretches both north and south. You can get a good idea of the area in 4 hours and get right across it in a day of skiing. However, if you really want to get to know the La Plagne area and each of its runs, you will need at least 6.
From 10/12/2022 to 16/12/2023 and from 22/04/2023:
 
1 day
3 days
6 days
Adult
52 €
147,50€
258,50€

Child & senior
(5-12yrs inclusive & 65-74yrs inclusive)

42 €
118,50€
207,50€
From 12/17/2022 to 04/21/2023:
 
1 day
3 days
6 days
Adult
61 €
173 €
304 €

Child & senior
(5-12yrs inclusive & 65-74yrs inclusive)

49 €
139 €
244 €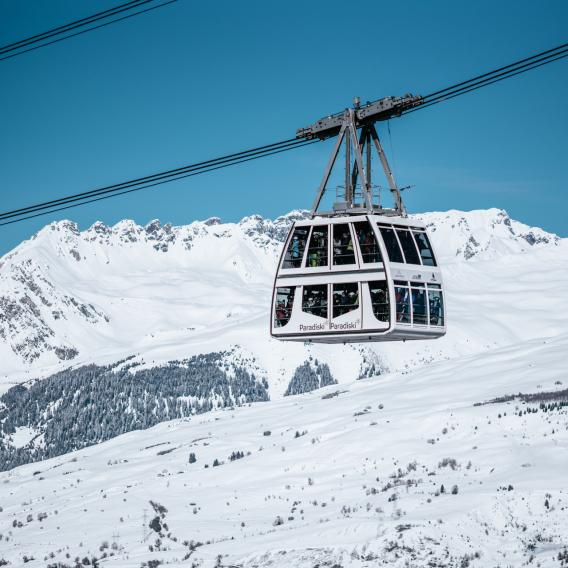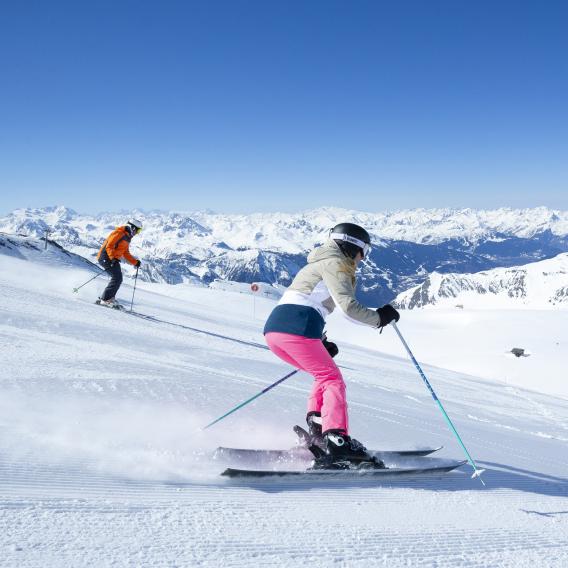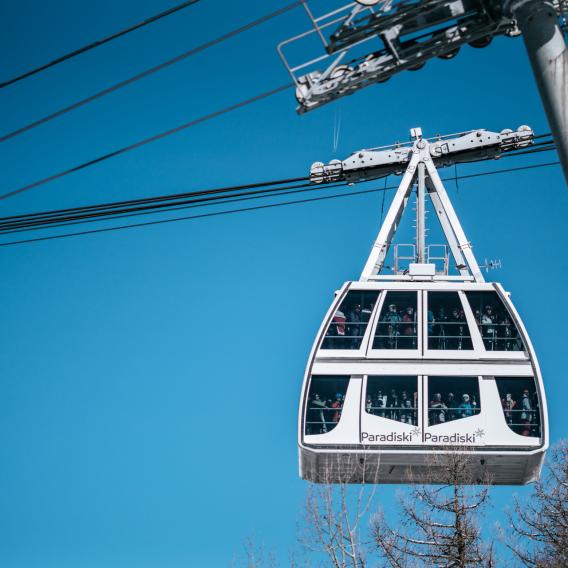 Paradiski pass
With a Paradiski pass, you can ski in La Plagne, Les Arcs and Peisey-Vallandry. The area has a total of 425 km of runs, so ski nuts will have a great time… it's our XXL pass that will keep you busy on the slopes for days.
Prices:
 
1 day
3 days
6 days
Adult
67 €
201 €
345 €

Child & senior
(5-12yrs inclusive & 65-74yrs inclusive)

54 €
161 €
276 €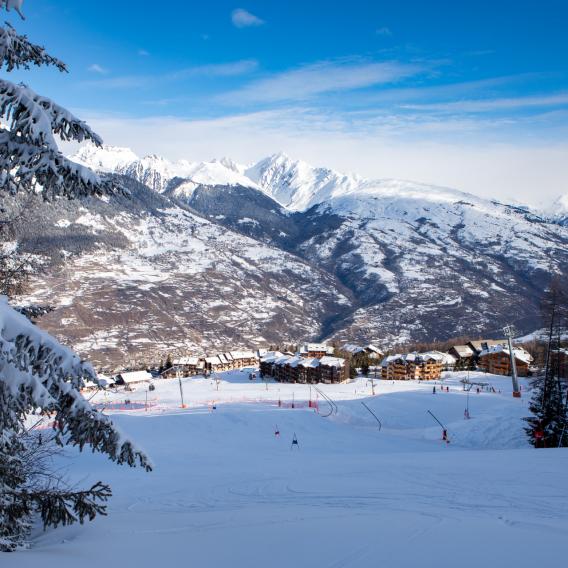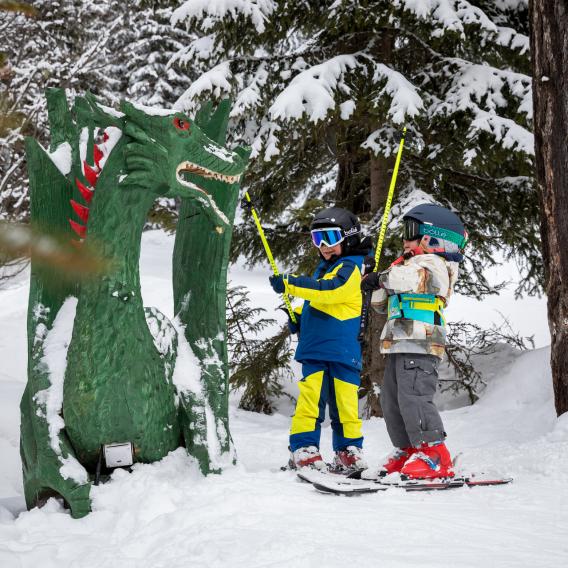 Village pass
La Plagne Champagny en Vanoise, La Plagne Montalbert and La Plagne Montchavin-les Coches, our pretty villages situated between 1250 and 1350 m altitude, have their own pass. If you don't want to go very far, if you are trying to get your confidence back on skis or if you want an easy start, this is the pass for you.
Prices:
 
1 day
Adult
47 €

Child & senior
(5-12yrs inclusive & 65-74yrs inclusive)

38 €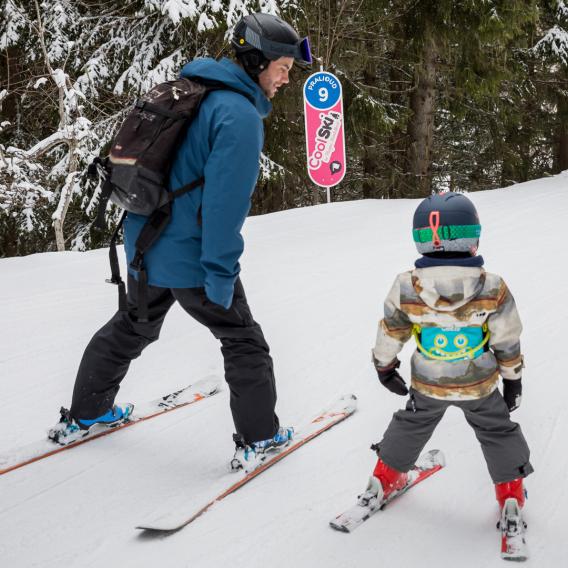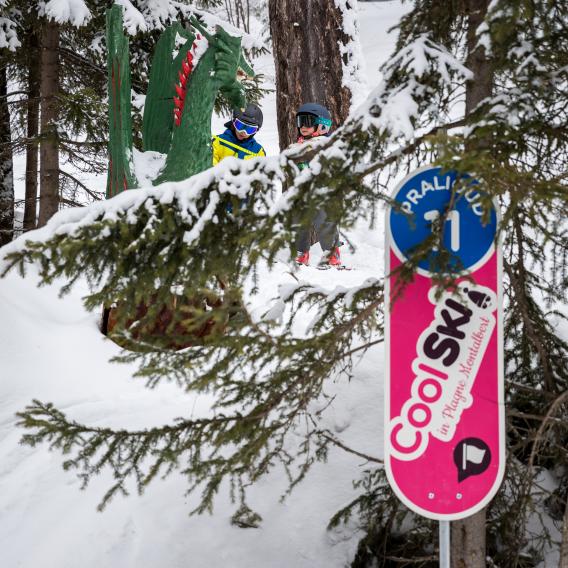 Cool Ski pass
If you (re)discovering skiing, then our Cool Ski pass is especially designed for you. Protected zones with easy slopes, learning modules and recommended circuits, this is where you will (re)find your confidence. The pink signs tell you where these specific beginner zones start and finish.
Price: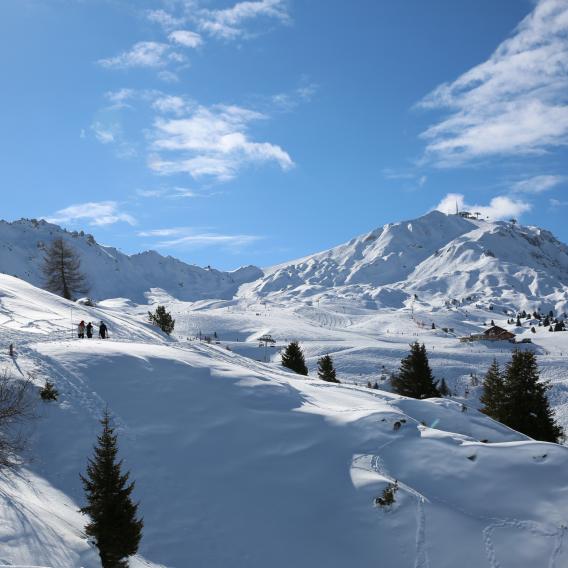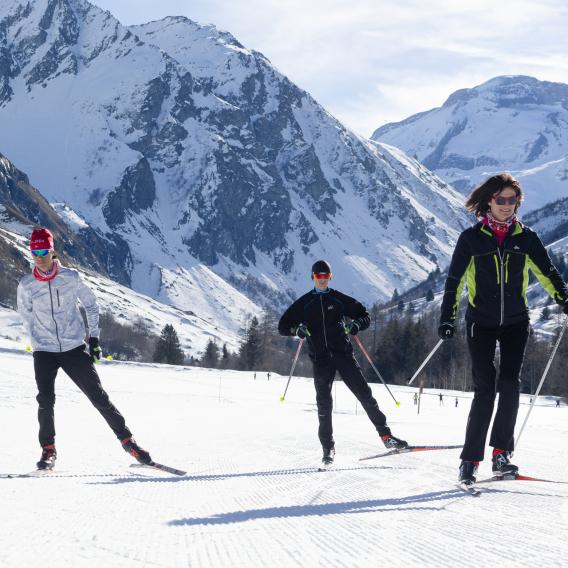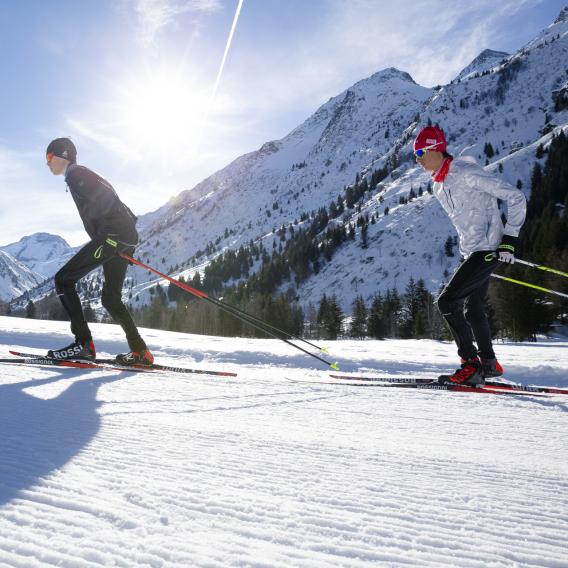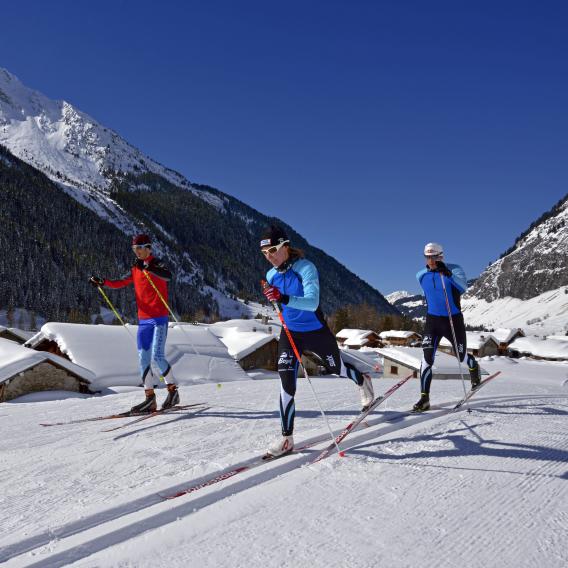 Pedestrians and cross-country skiers
The La Plagne area is not just for skiers and snowboarders. Pedestrians and cross-country skiers are also welcome. For a walk and a breath of fresh air, come this way!
Price: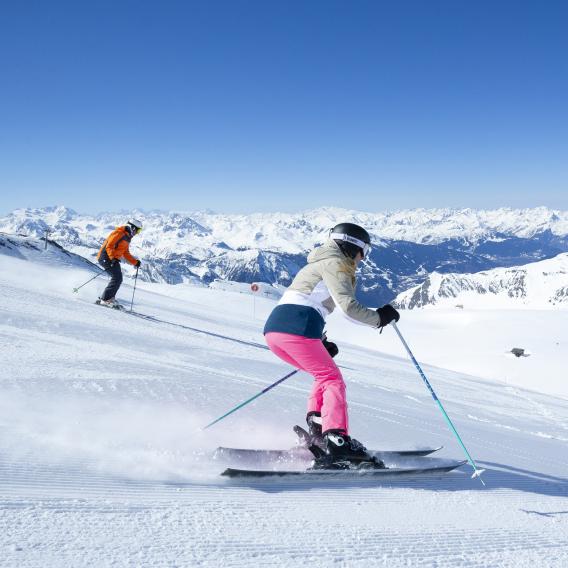 Carré Neige insurance
Prevention is better than a cure, so don't hesitate to buy the Carré Neige insurance which covers rescue and evacuation in case of an accident. It also covers lost or stolen lift passes, so you can head off on the slopes carefree!
Price: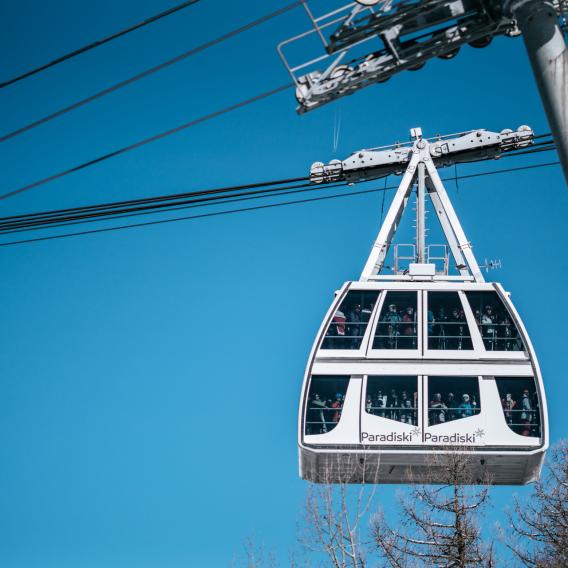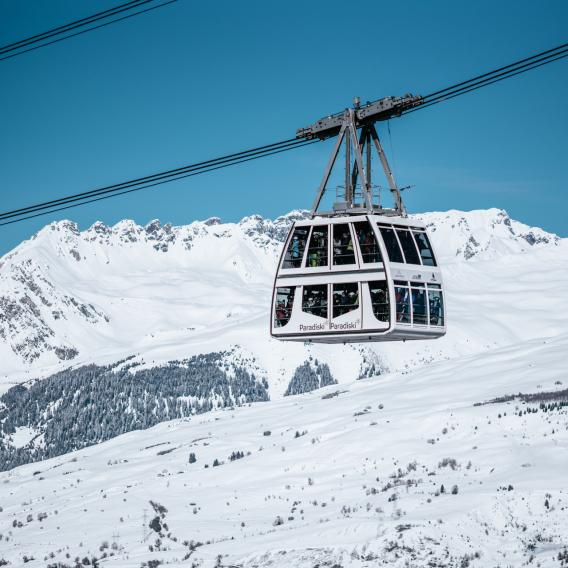 The Vanoise Express
The Vanoise Express, a technical feat recognised as being the world's biggest cable car, has two cabins, each with two levels, that run independently. There is no pylon between the stations at Plan Peisey and Montchavin. 2000 people/hr can cross the Ponthurin valley in under 4 mins and enjoy the ski runs in both Les Arcs and La Plagne.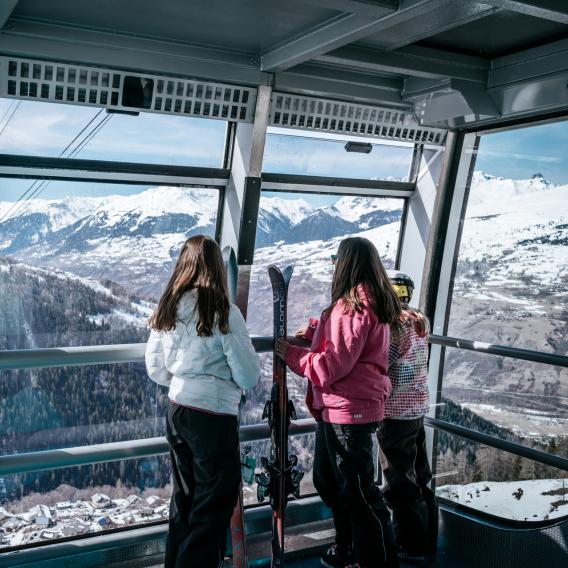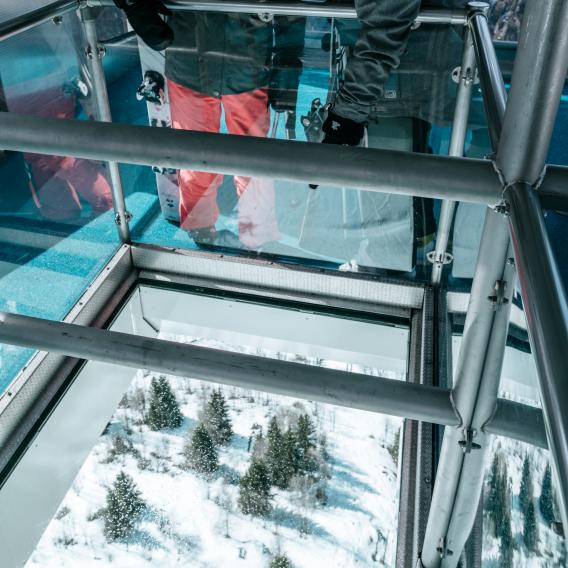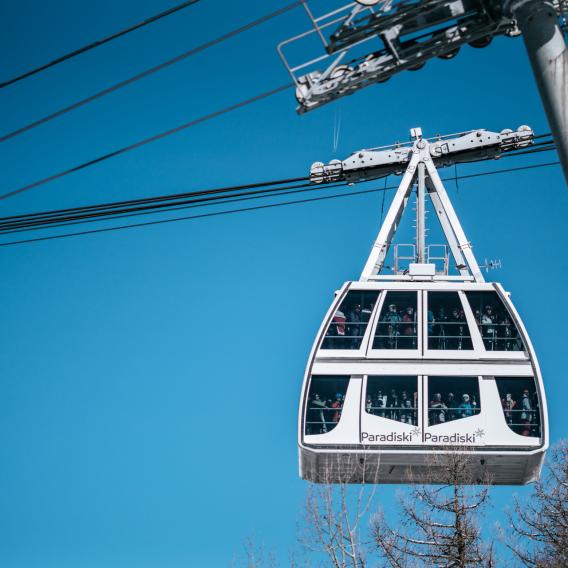 The VertiGO experience
Paradiski® présents VertiGO, a vertiginous experience 380 metres above the ground. Thanks to a transparent glass plate of 1.70m² built into the floor of the lower level of the two cabins of the Vanoise Express, you have an amazing 3-D view.