OPEN FROM DECEMBER 14TH TO APRIL 2ND
To contact us: 04 79 08 82 23 or bobsleigh@la-plagne.com
Piste de bobsleigh – La Roche – 73210 La Plagne
Health Pass required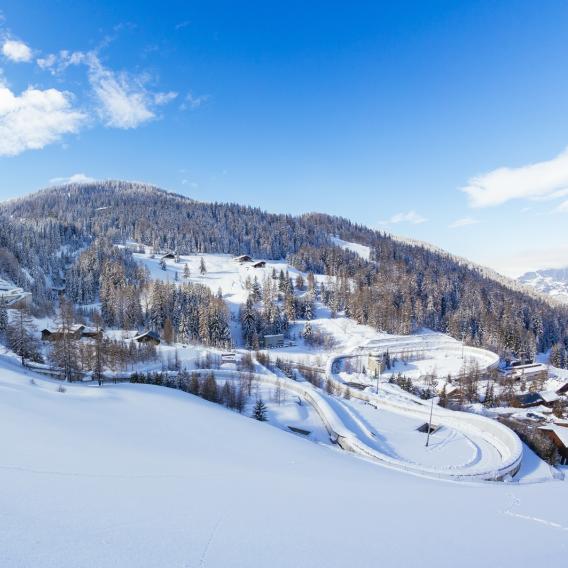 An Olympic track for all
La Plagne is home to France's only bobsleigh and skeleton track. Nestled under Plagne 1800, it echoes back to a tradition that is deeply rooted in our Alpine resort. Even before La Plagne was a ski resort, the locals used to race bobsleighs on the road and used the intense cold in the sector to create the precursor of the track. In 1992, the Albertville Olympic Games consecrated our love for bobsleigh and designated La Plagne as the host resort for the Olympic discipline. Since then, the team has shared its passion by creating machines that are unique in the world, invented by and for La Plagne, that allow the general public to go down the track. It is open to holidaymakers at the end of the afternoon, after the sports training. Don't forget to reserve your descent.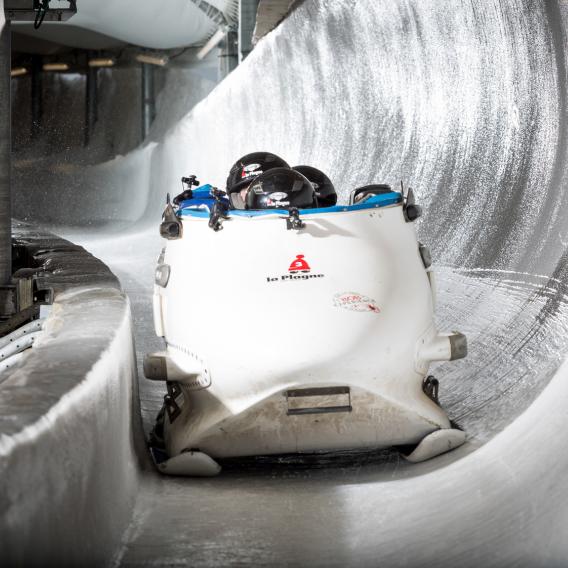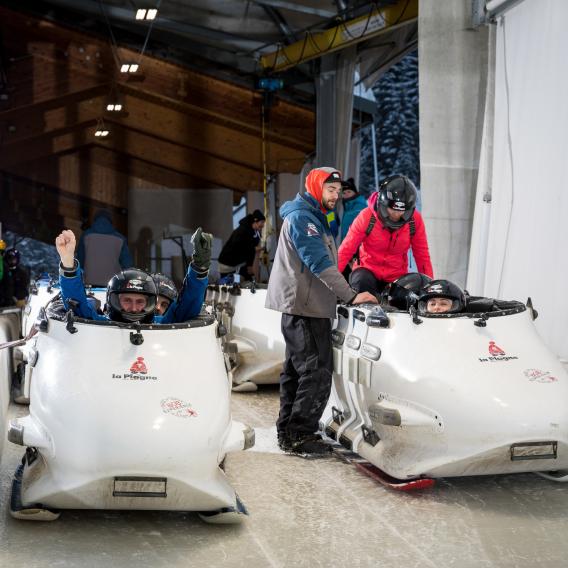 Bob raft, for the fun
Accessible from min. height 1.30 m, this is the descent for families. The raft steers and brakes on its own and holds 4 people for an amazing, shared experience, reaching 80 km/h in the fastest section of the descent. Considered as the "introduction" descent, it is perfect for the "first time". Let's be clear, however: La Plagne's bobsleigh track does not do half measures, so you are taking the same route as the professionals! Price: 48€ per person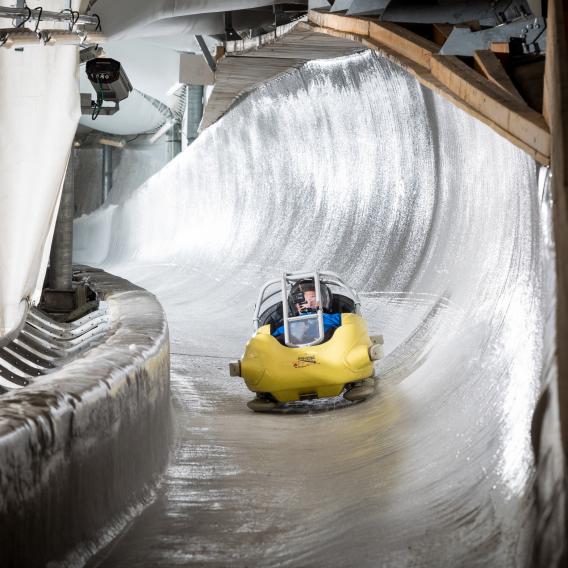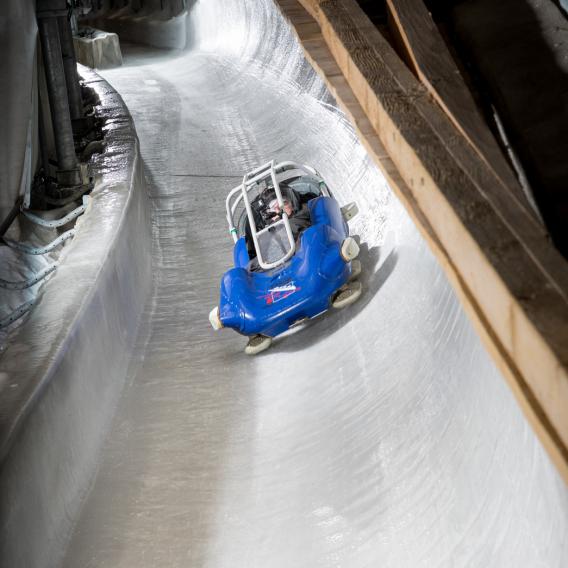 Speed luge, for the thrill
If you prefer to go it alone, try the speed luge, lying back with your feet first. The bonus: an unobstructed view of the track. Oh yes, you get to appreciate each of the 19 bends fully! You can even try to count them, but when you're going 90 km/h, you may well lose count… Price: 112€ per person

Only from 16 years old.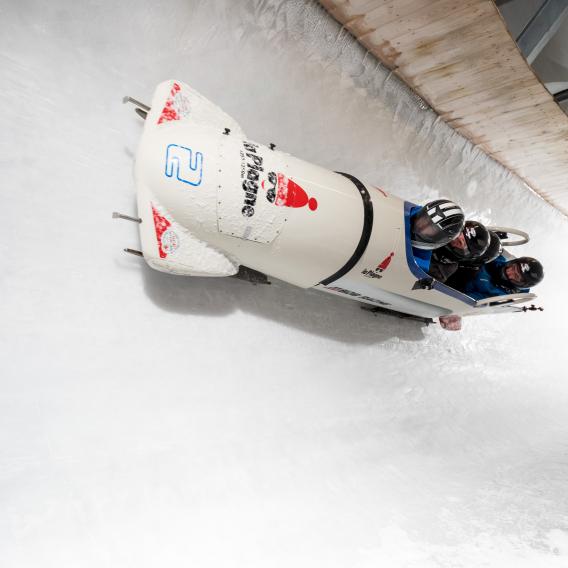 Bob racing, for the action
The bob racing, even faster, is very close to a competition descent. To reach 120 km/h, a driver sits in the bobsleigh in front of the three passengers who are briefed before the departure. The G-force in the bends, the ever-increasing speed, the sound of the friction on the ice… that is the bobsleigh, a passion that leaves you with an unforgettable memory.

Only from 16 years old.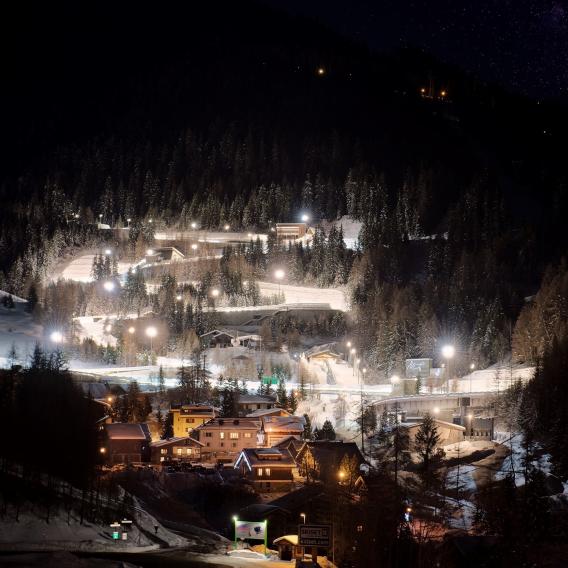 Envied dimensions
We'll keep it brief. Here are a few figures to give you a better idea of La Plagne's bobsleigh track: 1.5 km from top to bottom, 19 bends, 200 m of deceleration track (well, you do arrive quite fast…) and 124.5 m vertical drop. A team of ice specialists who lovingly look after the track and are there to assist you in this amazing discovery. Lastly, just so you know, the speed record on the La Plagne track is 134 km/h…

Speed luge
&
bob racing
only from 16 years old.