Looking for a family ski resort in Savoie ? La Plagne is a really great choice. Apart from the village of Montchavin - Les - Coches which has the 'Famille Plus' label, all our villages pay particular attention to welcoming families for ski holidays in winter... and a host of mountain activities in summer. A family-friendly resort in the Alps, that makes a change from going to the seaside!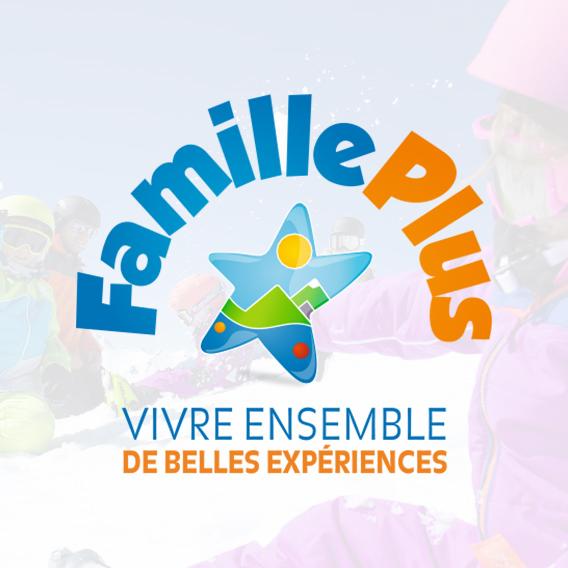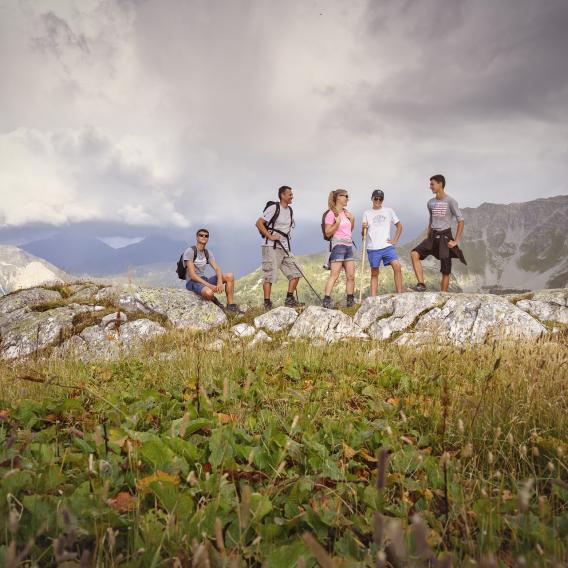 La Plagne Montchavin-les Coches, Famille + label
La Plagne Montchavin-les Coches has been awarded the Famille Plus label, meaning that the resort is particularly family-friendly. Specifically, Montchavin-les Coches undertakes to:
Offer families a personal welcome
Organise family entertainment
Offer rates adapted to age groups
Organise activities that everyone can do, together or separately
Make the retail spaces and services easily accessible
Pamper kids throughout their holiday
Faites le plein d'activités familiales à La Plagne
La Plagne, c'est un vaste espace de prairies régénérées et de rivières qui ont su garder leur charme au cours des années. Vous dénicherez en un claquement de doigts un cadre aéré et ombragé pouvant accueillir votre instant pique-nique. Autour de vos plats préférés, écoutez vos enfants vous compter leurs plus belles découvertes faites sur les lieux depuis votre arrivée.
Pour les férus de lecture et de voyages entre les lignes d'un livre, osez le pas dans la bibliothèque de Valezan. Nous vous proposons des livres de divers genres et de différentes catégories. Enfants et adultes y trouveront pour leur compte, sans risque de s'ennuyer. Prêtez un jeu de société, nous en avons toute une variété, et amusez-vous dans le confort de votre logement.
À La Plagne, profitez d'un plat local en altitude devant le magnifique spectacle d'un coucher de soleil qui vous livre toutes ses couleurs.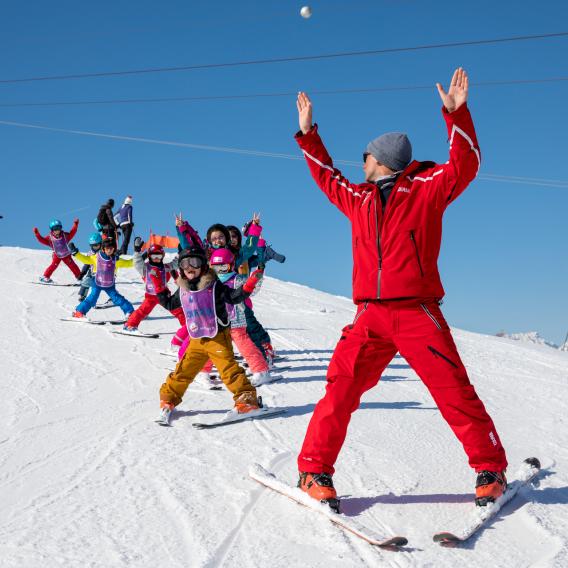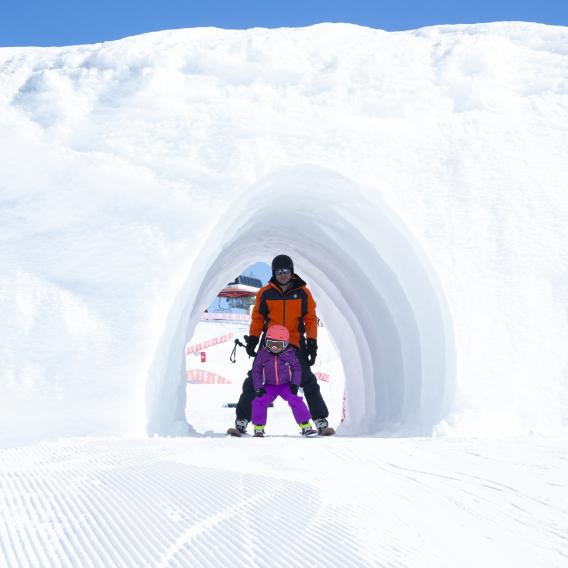 Piou piou, etc.
You and your gang have arrived in the resort. After heaving a sigh of relief, you then have to sort yourselves out! In winter, you can head to the ski schools which all have ski gardens for your little ones, specific lessons for teenagers and all sorts of other ski & snowboard courses. Still on the subject of skiing, the fun slopes and 'Mauve' runs are ideal spots to have fun with your family.
Des stages personnalisés pour les enfants et les adultes
À La Plagne, donnez à vos enfants l'occasion de s'initier à l'escalade si l'activité fait partie de leurs préférées. N'ayez crainte ! Ils apprendront aux côtés de professionnels qui garderont un œil sur eux durant toute la session. En salle ou sur rocher naturel, vos enfants apprendront les subtiles techniques qui leur serviront pour gravir chaque obstacle rencontré durant une escalade. Les adultes pourront aussi participer au stage d'escalade. Cette activité ludique renforce la confiance en soi. Enfants et adultes pourront prendre part à un stage de ski ou un stage de snowboard. Vous apprendrez à glisser comme un pro.
Durant votre séjour en famille à La Plagne, enfilez vos raquettes et munissez-vous de vos bâtons pour une balade conviviale sur le domaine de La Plagne. Découvrez le milieu naturel qui s'offre à vous dans toute sa splendeur. Prenez d'assaut un sommet du domaine et profitez de la vue panoramique qui s'offre à vous. Vous rencontrerez une faune et une flore savoyardes belles et riches. N'hésitez pas à dégainer votre appareil photo, conservez précieusement les meilleurs moments et paysages pittoresques de votre détour.
Sur le domaine de La Plagne, participez à un atelier dédié à l'apprentissage de la magie. Vous apprendrez à faire des tours fascinants grâce au suivi de qualité de l'enseignant en magie et aux nombreux secrets qu'il vous dévoilera.
Donnez le goût de l'aventure en pleine nature à vos enfants à La Plagne
Votre séjour en famille à La Plagne sera l'occasion rêvée pour faire aimer la nature à vos enfants. À vos côtés, ils apprendront à valoriser et protéger l'environnement qui les entoure avec humilité et sagesse. Ils auront sans aucun doute l'opportunité de comprendre les cycles naturels, les phénomènes météorologiques, développant ainsi leur imagination.
À La Plagne, vos enfants vont adorer l'aventure qui pend au bout de chaque sentier et toutes les merveilles que l'on peut retrouver à chaque pas. Ils sauront profiter du calme offert par la nature au point de s'y sentir comme chez eux. Ils développeront leur plein potentiel au contact de ces terres vagues remplies de vies qui se perdent dans un paysage fantastique.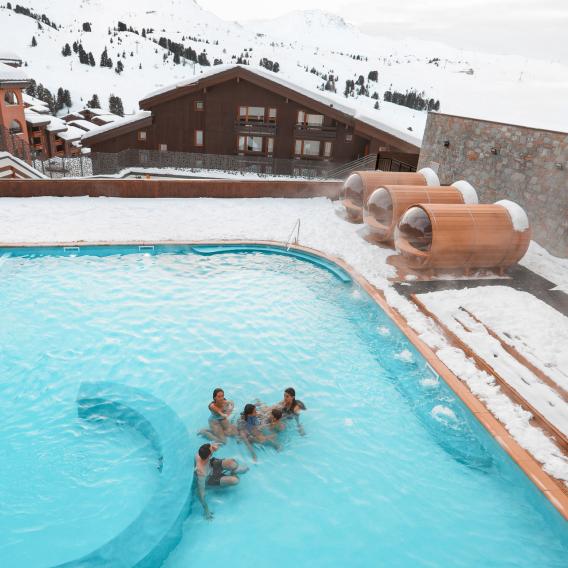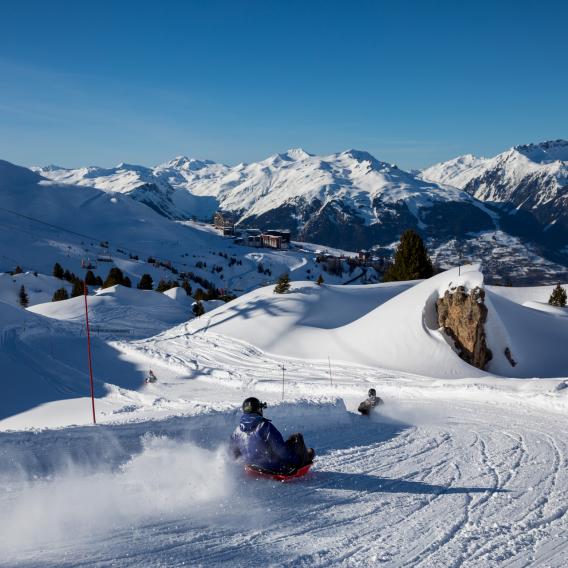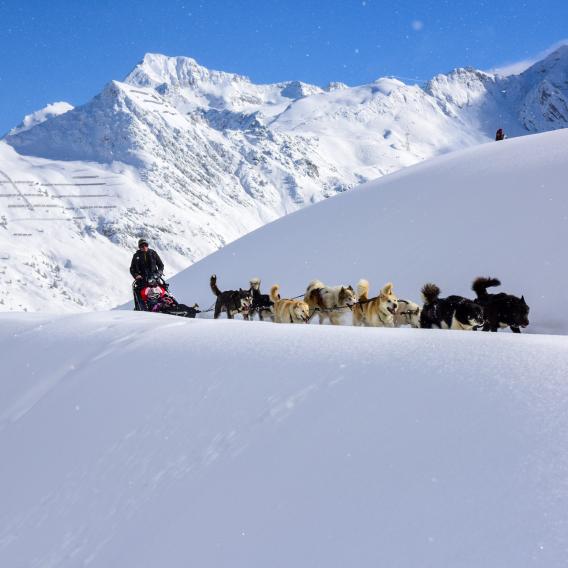 All-inclusive experiences
La Plagne's priority is to create your favourite holiday memories and to do that, it offers a whole range of activities that you and your loved ones can enjoy together. Here are a few ideas to get you started:
Read more about it
Special tribes