If you are a little hesitant, or it's your first time on skis, or if you're having a hard time getting back into it…just remember, there are very few self-taught ski champions. The ski schools are there for you. They will help you to make progress and enjoy yourself. With a group or in a private lesson, with your friends or your family, La Plagne's ski instructors will take the time to listen to you and give you advice. It's a great way of heading for Julien Lizeroux's track record…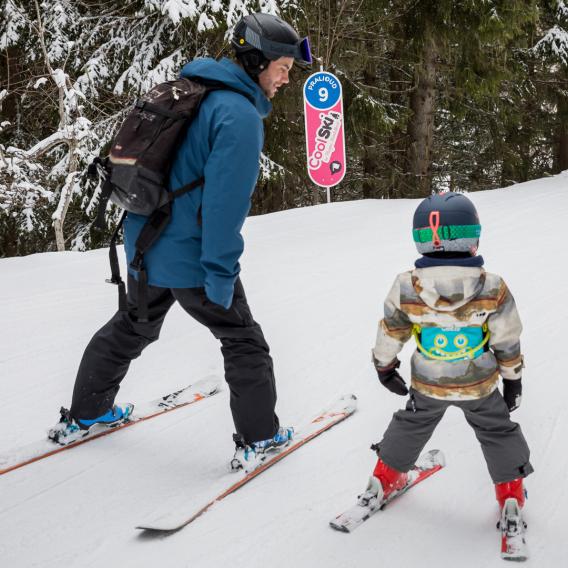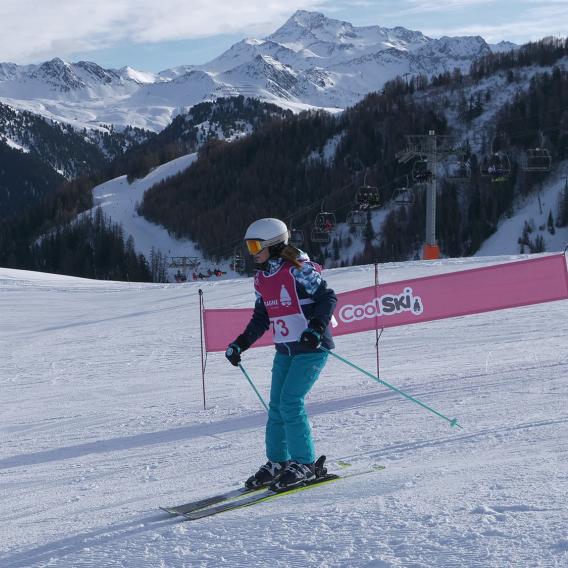 Cool Ski
Follow the pink signs! These are protected zones especially for beginners, with easy slopes and modules to help you learn, then recommended circuits to take before you set off to discover the rest of the ski area. The aim is to give you confidence, help you to enjoy skiing and open up new perspectives.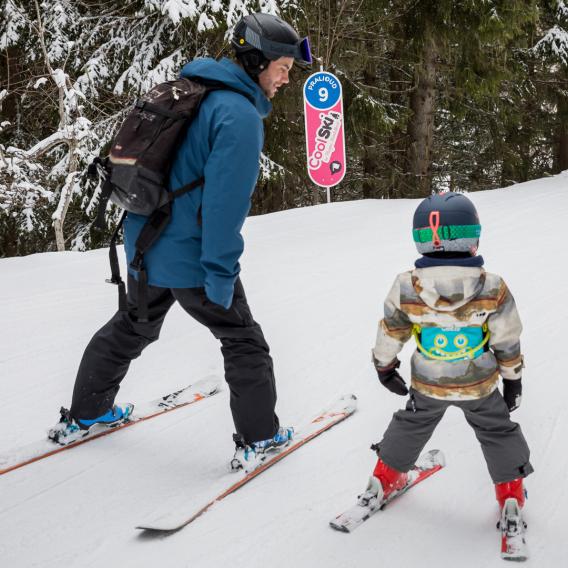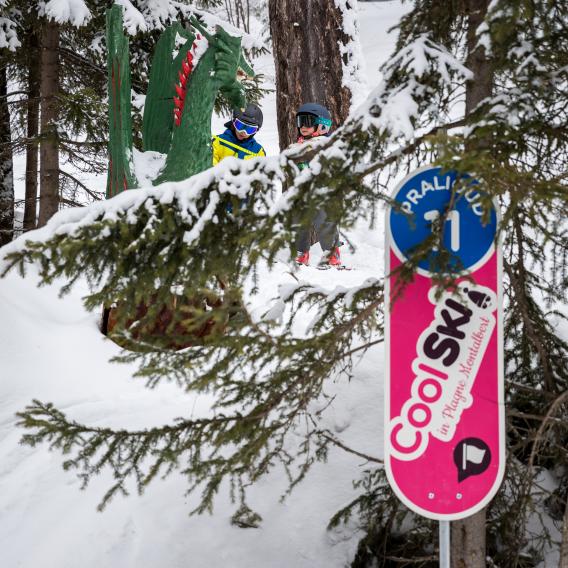 Cool Ski pass
If you (re)discovering skiing, then our Cool Ski pass is especially designed for you. Protected zones with easy slopes, learning modules and recommended circuits, this is where you will (re)find your confidence. The pink signs tell you where these specific beginner zones start and finish.
Single rate for 2023/24.
Free ski lifts:
If you are trying skiing for the first time and discovering new sensations, head to the free ski lifts.
Bellecôte Sector
Montchavin Sector
Champagny Sector
Bécoin Sector

Tapis Belle Plagne
Tapis l'Ourson

Téléski Patinoire
Téléski Petit Sauget
Téléski Sucette de Montchavin
Télécabine Télébufette

Téléski Aiglon
Téléski Eterlou

Téléski Praconduit
Téléski Stade
Téléski Telebaby
Montalbert Sector

Grande Rochette Sector

Téléski Praconduit
Téléski Stade
Téléski Telebaby

Corde Solu
Téléski Biquet