Cross-country skiing - Nordic skiing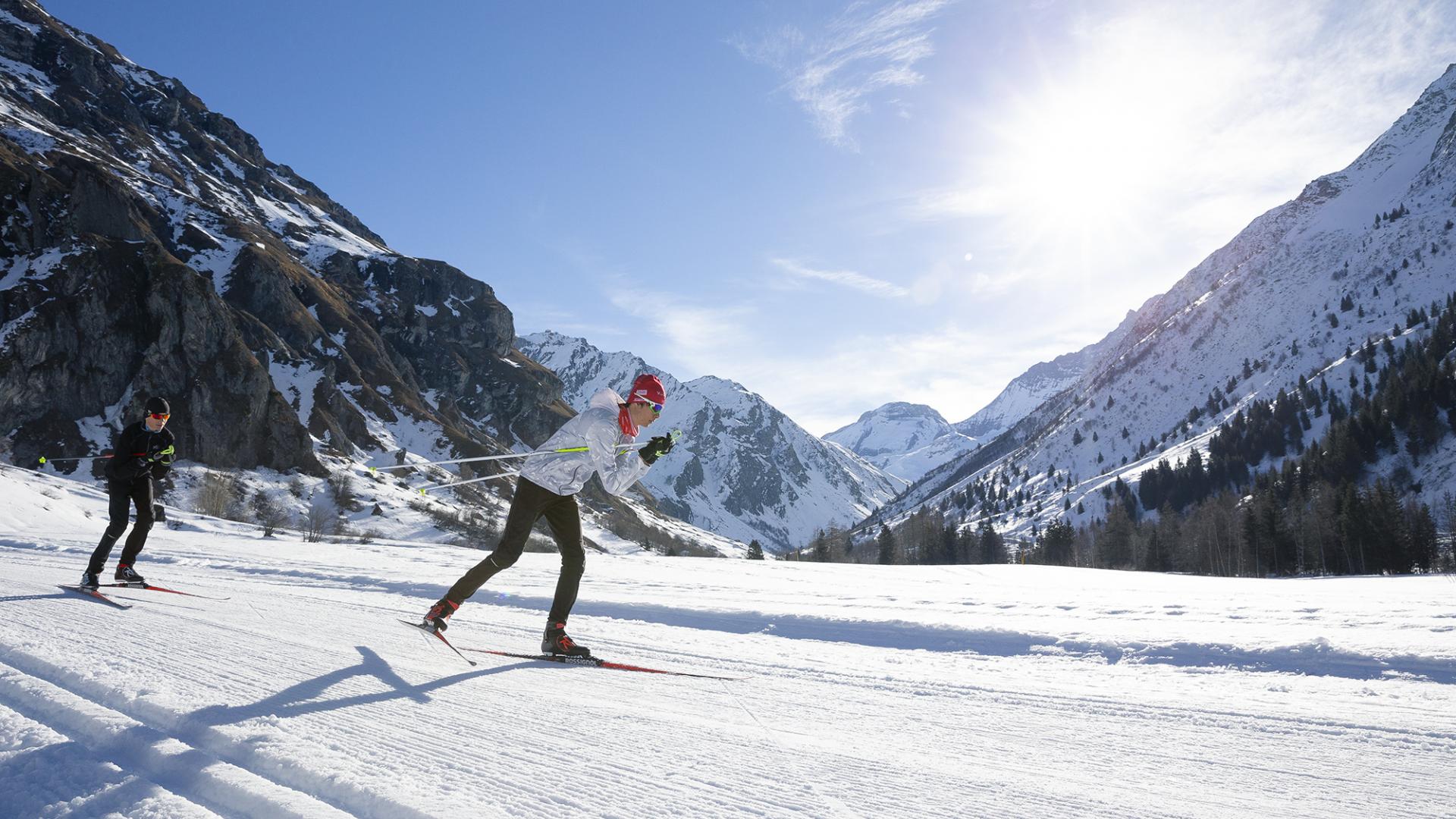 La Plagne offers 55 km of pistes dedicated to cross-country skiers. From promenade to competition, skating or traditional, from beginners to experienced cross-country skiers, we can be an alpine resort and pamper your Nordic skiers! You will be able to enjoy the Nordic ski area of Champagny en Vanoise as well as the Versant du Soleil... among other spots for lovers of "sharp skis".
In short, call it what you like, cross-country or nordic skiing, but treat yourself... there's plenty to do!
Choisir "les skis de fond qui vous vont" ;-)
A ski, la première clé du plaisir c'est d'avoir un équipement adapté à vos besoins. Pour vous aider à choisir les skis de fond les plus adaptés à votre niveau et à votre style, nous vous proposons ces deux vidéos réalisées par notre partenaire Salomon. La première vous dit tout sur les skis nordiques classiques, et la seconde est consacrée aux skis de skating.
A vos cares ... prêts ... fartez !
Petite astuce : les vidéos sont en anglais alors n'hésitez pas à activer les sous-titres, ça aide bien !