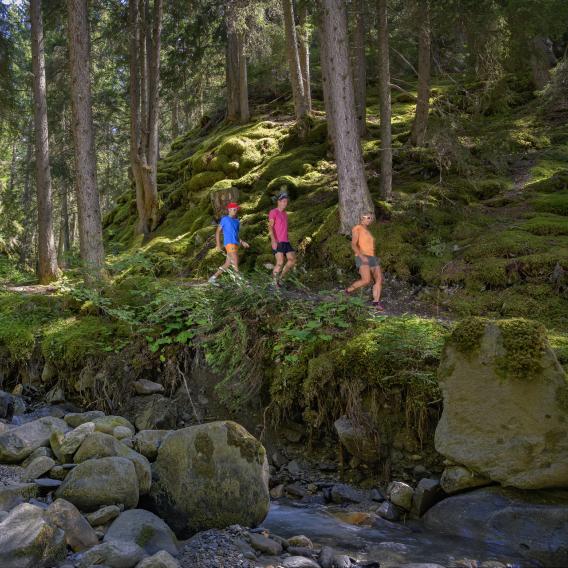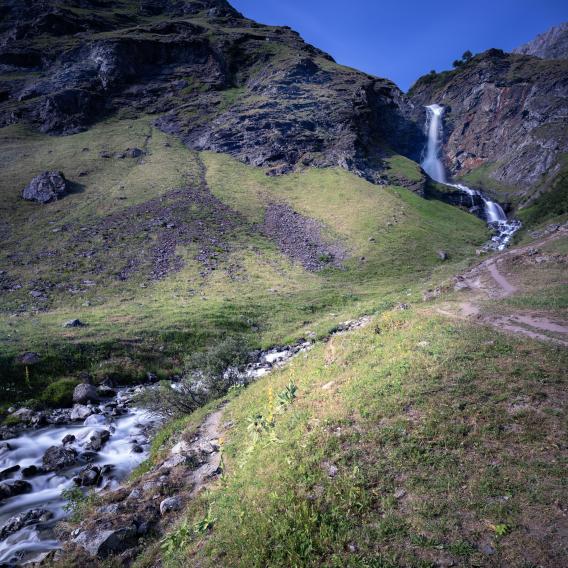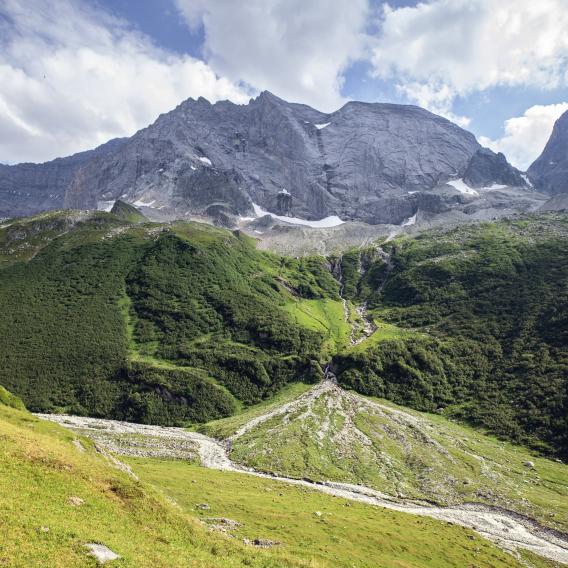 A multitude of trails
The mountains in the summer offer an idyllic setting. You can walk along a winding stream, through 100-year old forests or high up in pastures filled with flowers… each landscape makes you feel even more relaxed. La Plagne proves its love of hiking by offering dozens and dozens of marked trails.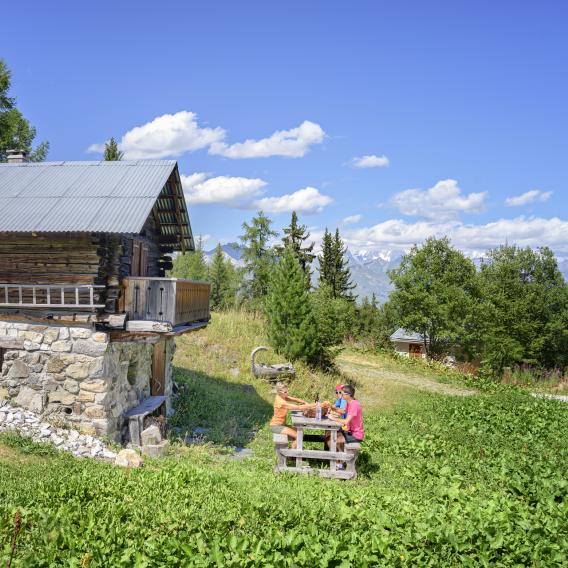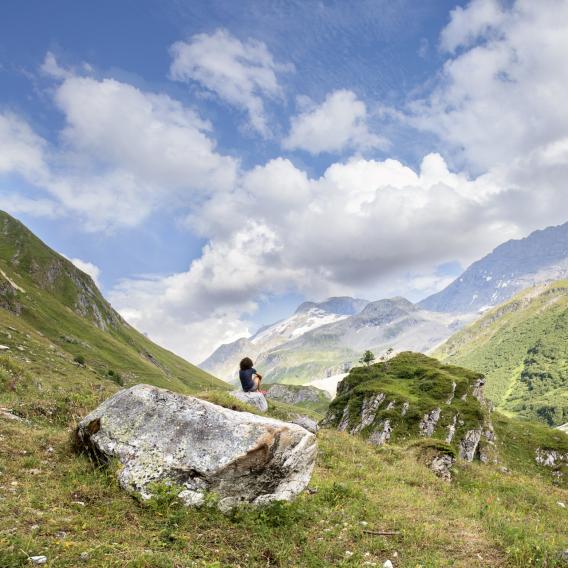 Our advice
First of all, get the right equipment. Even a tiny blister can totally ruin your hike, so good shoes, a hat, sunglasses and sun cream are essential. Don't hesitate to slip water and a snack into your backpack; eating while you sit and gaze over the Tarentaise valley gives your food a very special flavour! Next, check the weather forecast before you set off. We all know that the weather can change very rapidly in the mountains. Preferably, go with someone else and let a third person know where you are going. Stay on the marked paths, it's not a good idea to take short cuts. Try not to slip on rocks: like Newton with his apple, gravity can send rocks down on other hikers further down. Finally, our beloved mountains can be fragile, so please look after them. The small flowers, the neves and the Alpine pastures all make fabulous photos, but waste isn't so picturesque. Dogs are welcome, we know how much they love walking in the mountains, but keep them in view, they don't always get on well with the wild animals or the herds of cows.
Stay on the footpaths : cutting hairpin bends is not a good idea. Avoid sending stones down, like Newton's apple, gravity may make them fall on hikers further down. Please don't forget, our beloved mountain can be fragile, so take care of it. The small flowers, the remaining snow and the stretches of grasses make great photos, rubbish does not! Dogs are welcome, we know how much they enjoy walking in the mountains, but keep them in sight. They do not always mix well with the wildlife and herds.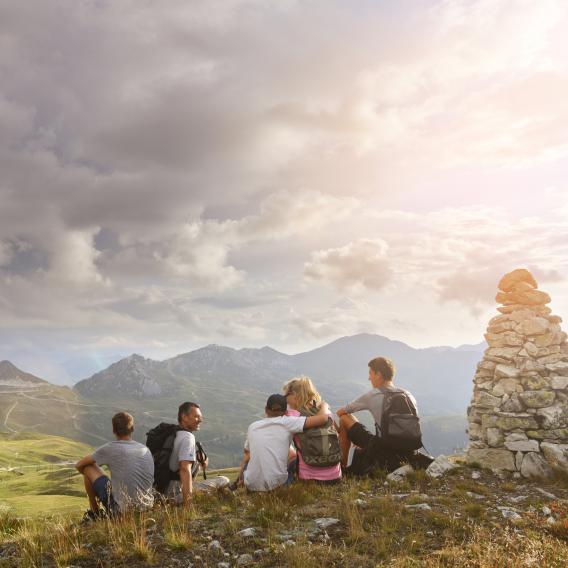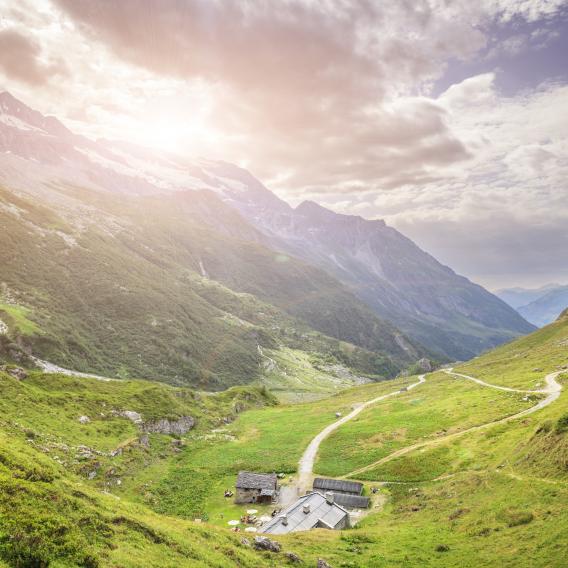 Group hikes
Our mountain guides offer supervised theme hikes. They are a real fount of knowledge and will point out the beauties of the mountain. Go to any of the tourist offices to find out about service providers and the weekly programme.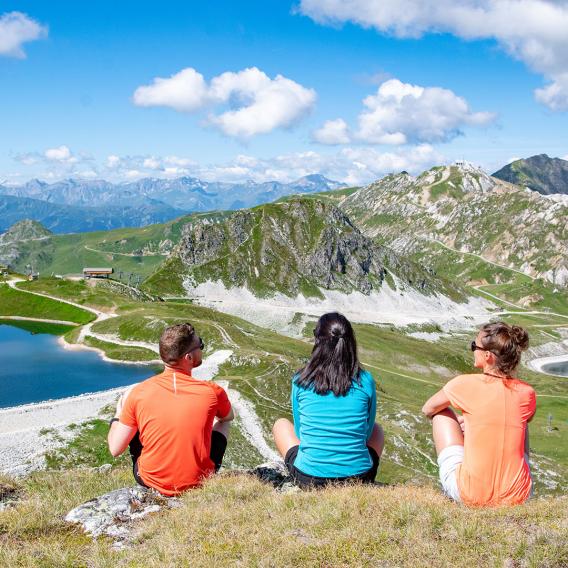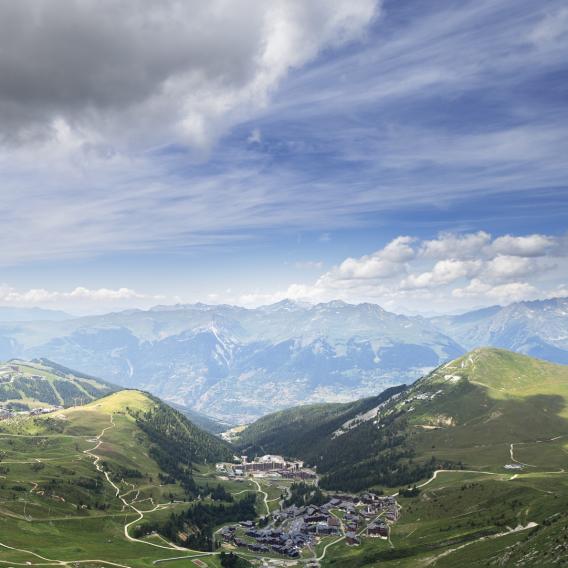 Lift tickets for pedestrians
If you want to get straight to the peaks to make the most of the breathtaking views or need to take a deep breath of pure mountain air, head to the tourist offices to buy your lift ticket and off you go !
| Prices | Adult (>12 yrs) | Child (5-12 yrs) |
| --- | --- | --- |
| 1 day La Plagne (access to glacier) | 20€ | 16€ |
| 1 lift pedestrian / MTB La Plagne (without access to the glacier)  | 7€ | 7€ |
| Week la Plagne (access to glacier for pedestrians) 7 consecutive days | 45€ | 36€ |