Hiking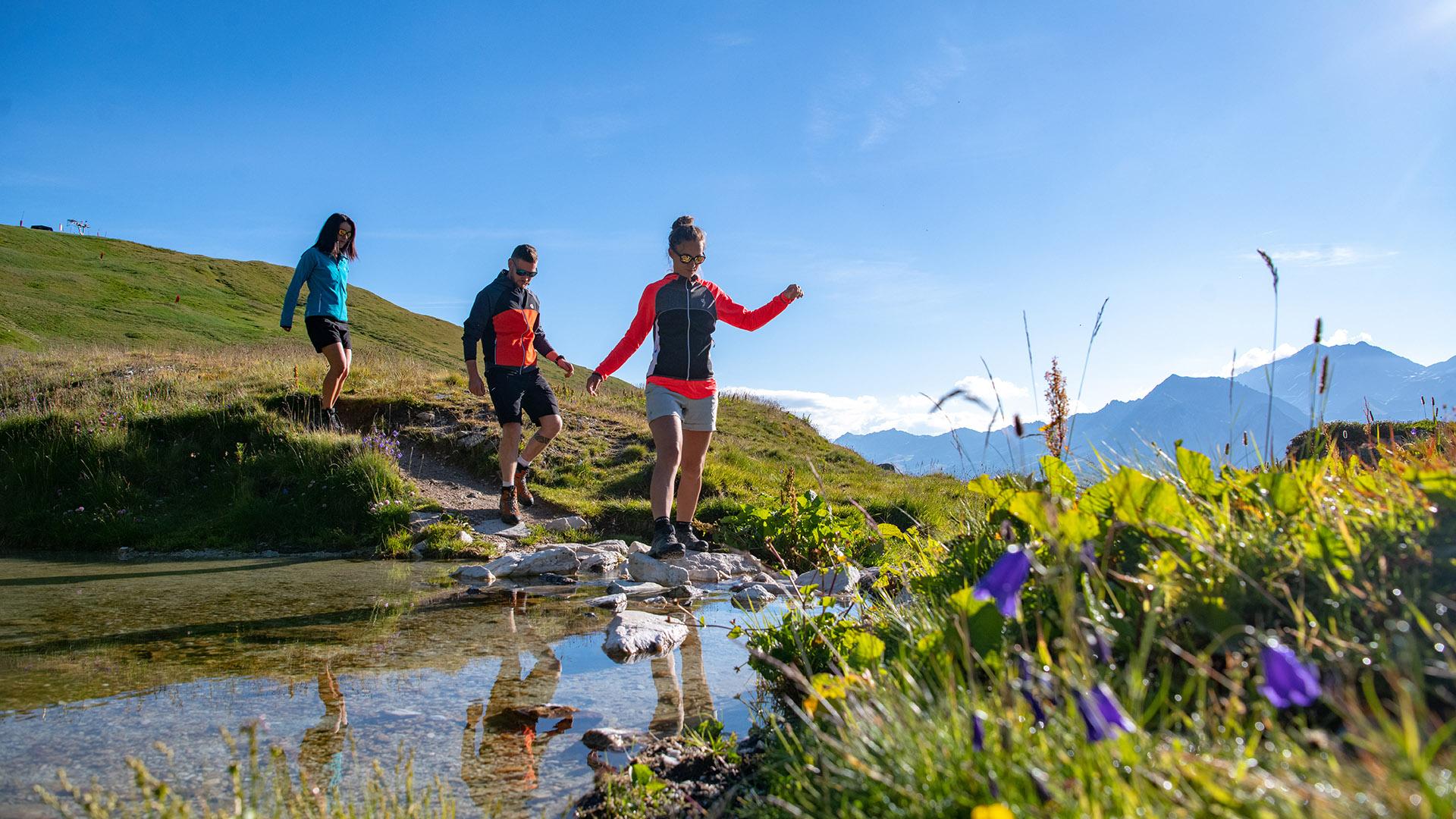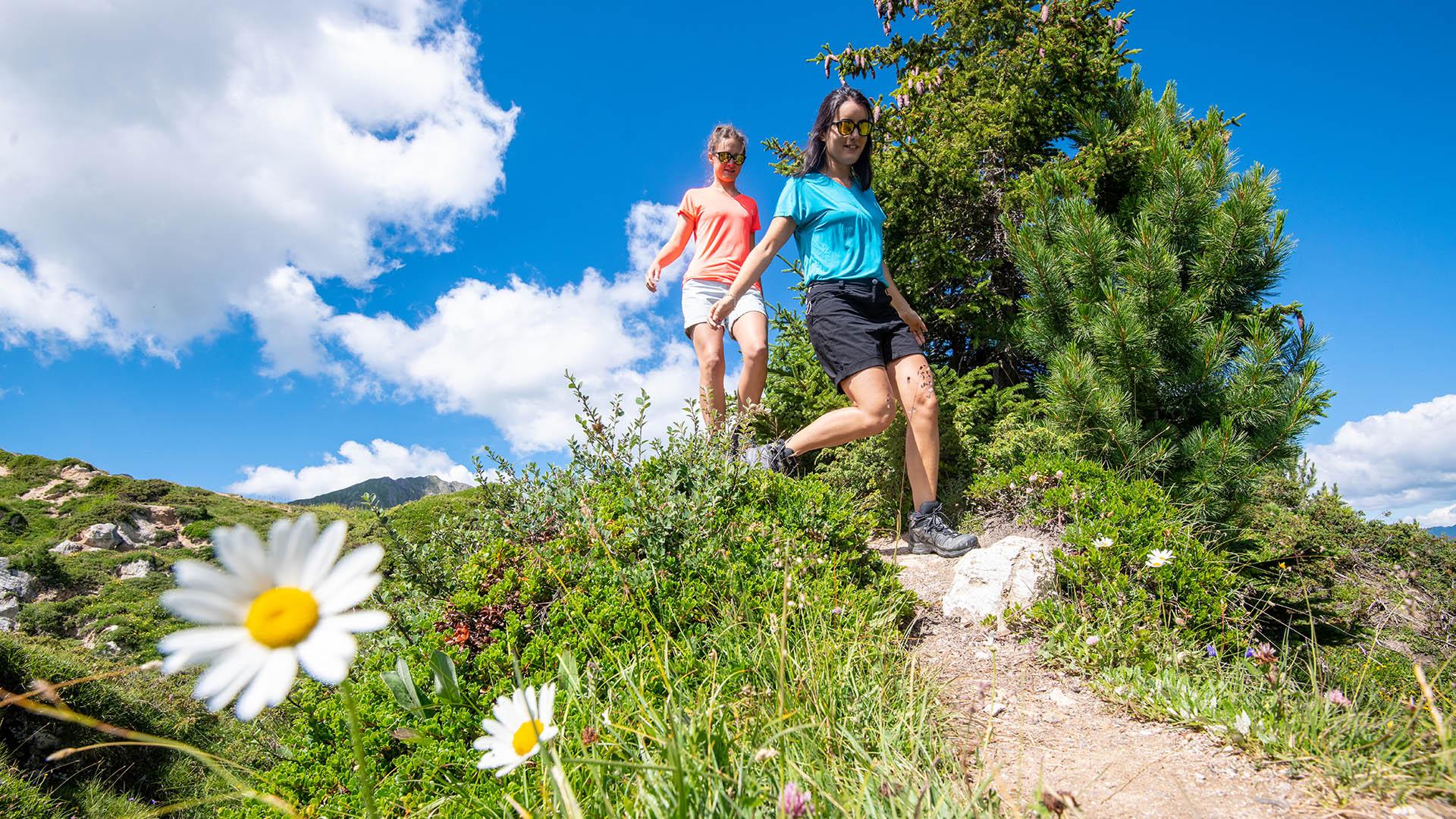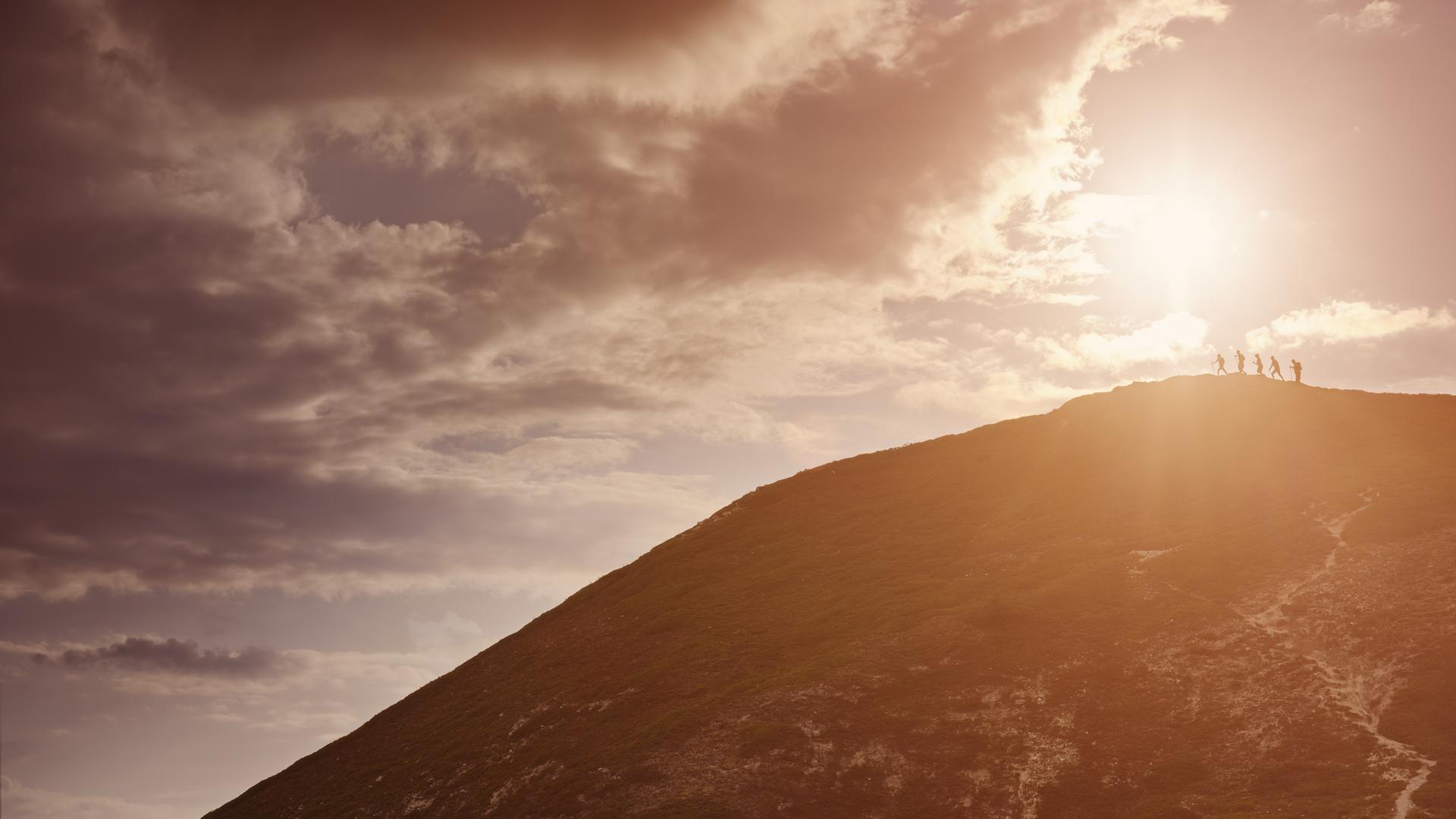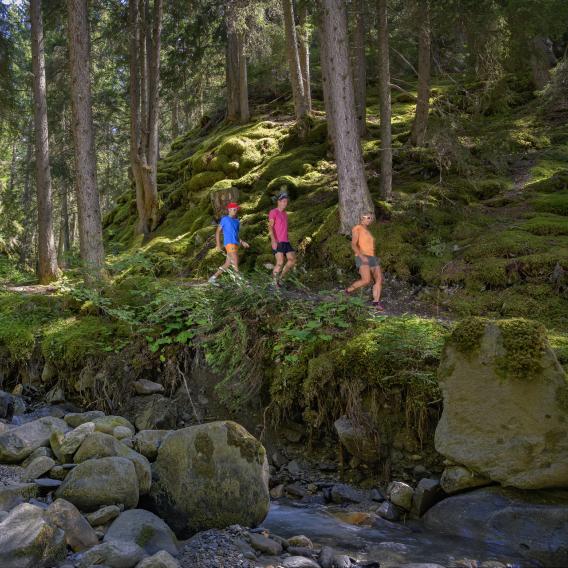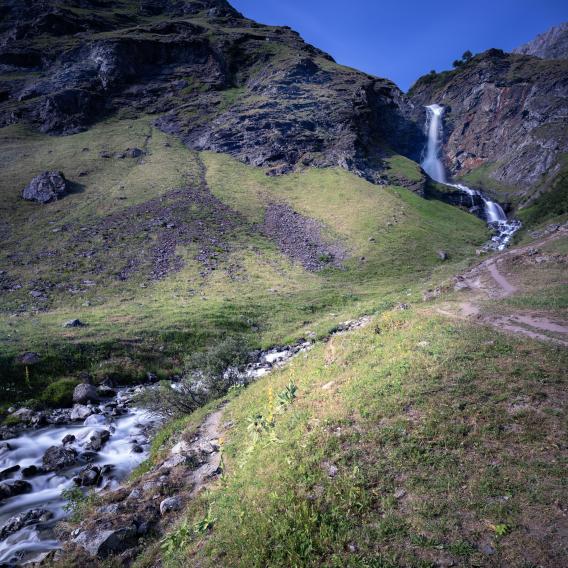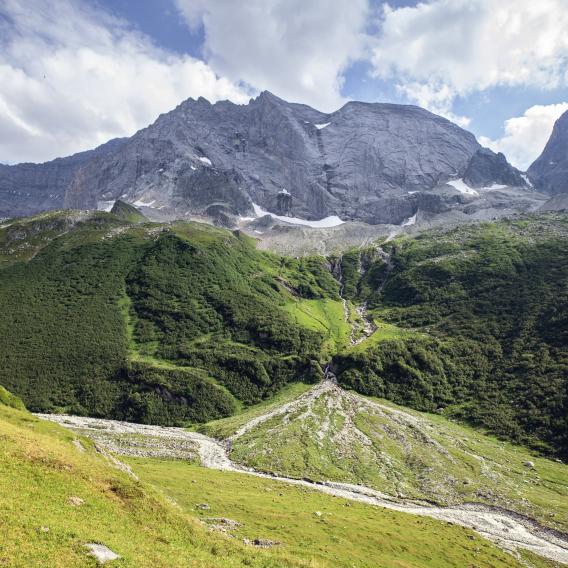 A multitude of trails
The mountains in the summer offer an idyllic setting. You can walk along a winding stream, through 100-year old forests or high up in pastures filled with flowers… each landscape makes you feel even more relaxed. La Plagne proves its love of hiking by offering dozens and dozens of marked trails.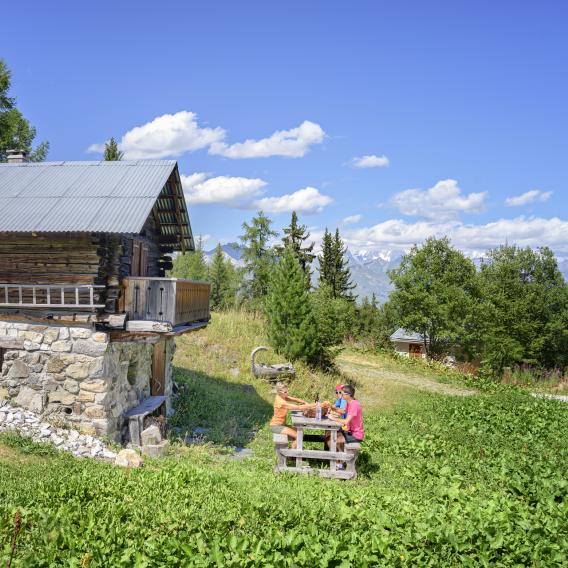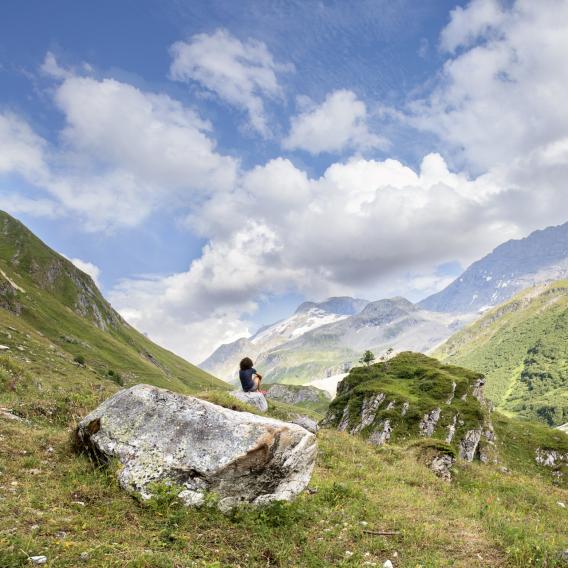 Our advice
First of all, get the right equipment. Even a tiny blister can totally ruin your hike, so good shoes, a hat, sunglasses and sun cream are essential. Don't hesitate to slip water and a snack into your backpack; eating while you sit and gaze over the Tarentaise valley gives your food a very special flavour! Next, check the weather forecast before you set off. We all know that the weather can change very rapidly in the mountains. Preferably, go with someone else and let a third person know where you are going. Stay on the marked paths, it's not a good idea to take short cuts. Try not to slip on rocks: like Newton with his apple, gravity can send rocks down on other hikers further down. Finally, our beloved mountains can be fragile, so please look after them. The small flowers, the neves and the Alpine pastures all make fabulous photos, but waste isn't so picturesque. Dogs are welcome, we know how much they love walking in the mountains, but keep them in view, they don't always get on well with the wild animals or the herds of cows.
Restez sur les sentiers tracés, couper l'épingle n'est pas une bonne idée. Evitez de faire rouler les cailloux, comme pour la pomme de Newton, la gravité peut amener les cailloux sur des randonneurs en-dessous. Enfin, notre chère montagne peut être fragile, prenez-en soin. Les petites fleurs, le névé persistant, les étendues d'herbes font des photos splendides, les détritus beaucoup moins. Les chiens sont les bienvenus, nous savons à quel point ils aiment les promenades en montagne, mais gardez-les à vue. Ils ne font pas toujours bon ménage avec la faune sauvage et les troupeaux.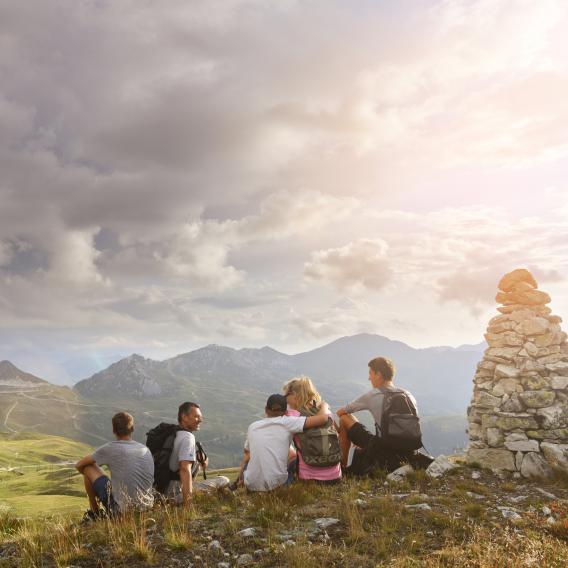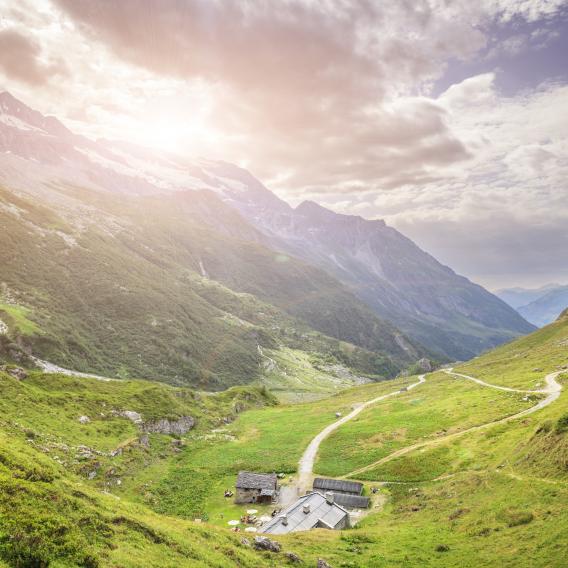 Group hikes
Our mountain guides offer supervised theme hikes. They are a real fount of knowledge and will point out the beauties of the mountain. Go to any of the tourist offices to find out about service providers and the weekly programme.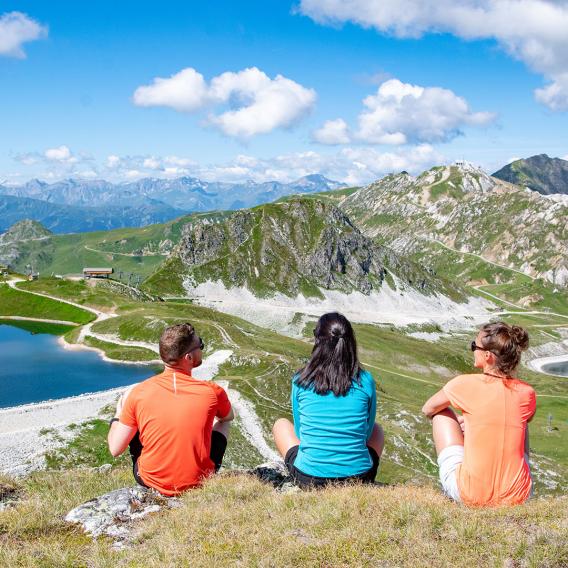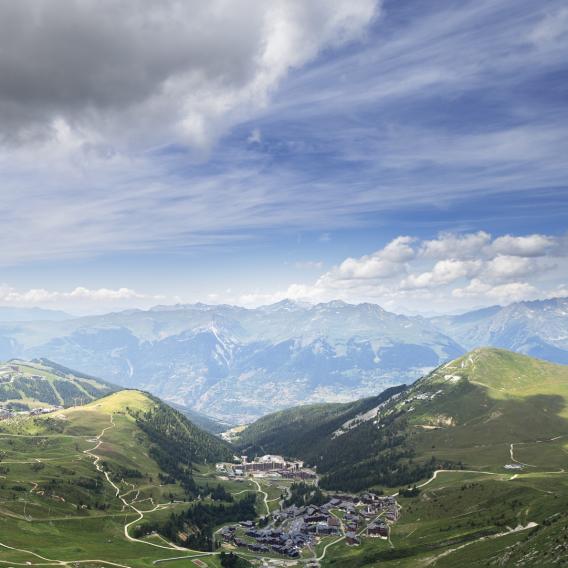 Forfait piéton
Envie d'accéder directement aux sommets pour s'offrir des vues à couper le souffle ? Besoin de respirer le grand air ? Rendez-vous dans nos offices de tourisme pour acheter votre forfait et emprunter nos remontées mécaniques !
| Côté tarifs | Adulte (>12ans) | Enfant (5-12ans) |
| --- | --- | --- |
| 1 jour La Plagne (accès glacier) | 20€ | 16€ |
| 1 montée piéton / VTT La Plagne (sans accès glacier)  | 7€ | 7€ |
| Semaine la Plagne (accès glacier piéton) 7j consécutifs | 45€ | 36€ |