More than 6 million households in France have a somewhat hairy family member and, according to an Ipsos survey, 44% of dog owners take their pooch on holiday. You may be one of them… In any case, we know how nice it is to have your dog with you on holiday. So in La Plagne, we don't even mention it to you!

1- What can you do with your four-legged friend?
Go hiking, of course; we have a plethora of trails! Some that go through the forest, others that climb to the mountain peaks and yet others that run alongside a river… in short, we have kilometres and kilometres of footpaths where you can walk your dog. He will quickly get a taste for the wide-open spaces, the green surroundings and the fresh mountain air. It's a real moment of complicity as you walk along together, sharing the effort and the satisfaction of reaching your goal!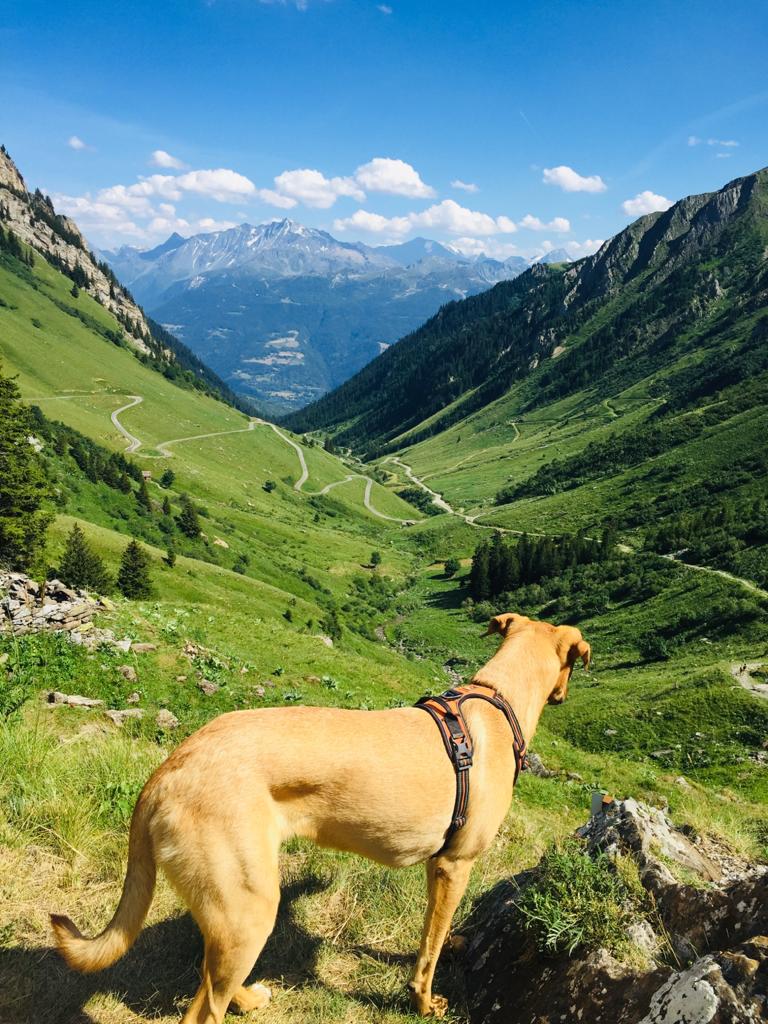 You should remember that altitude does not protect against the heat. When the temperature climbs, Rover's tongue will be hanging out and you will both be looking for shade. This is the moment to get wet. The rivers and streams flow straight down from the snowy peaks, so it's vivifying!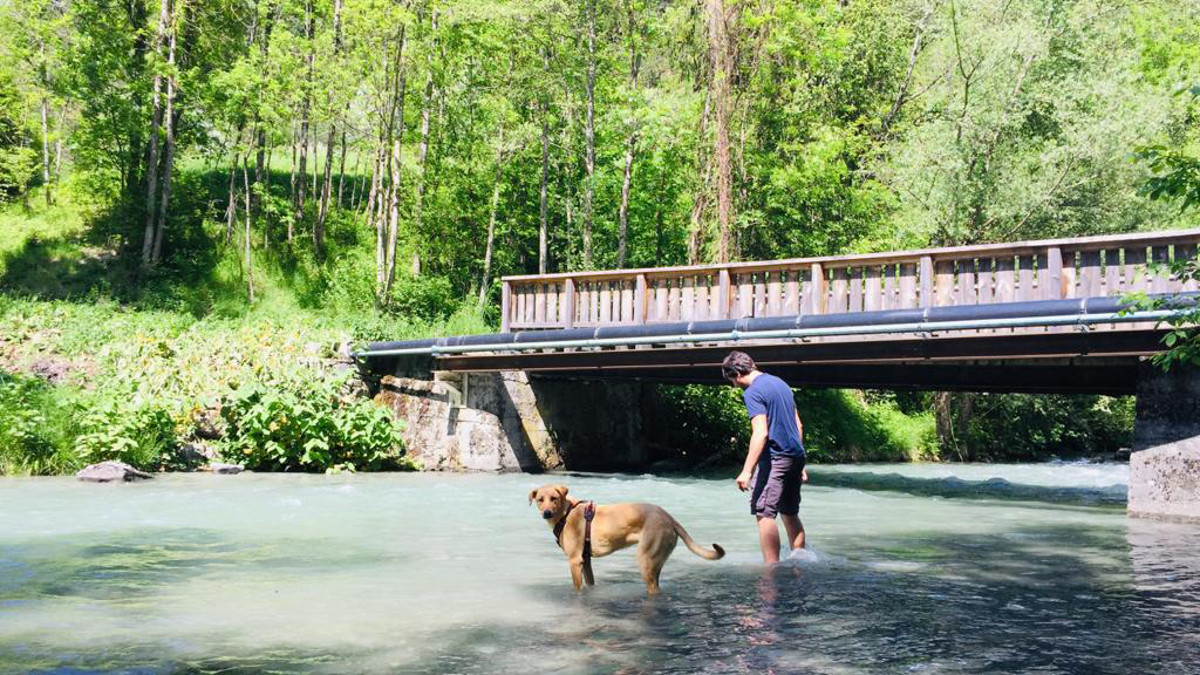 Take Fido with you on an orienteering course! They are free and outside in the open. Having said that, you may have to be more indulgent when you ask him to "Find"!
And why don't you take a step up with your friend? In La Plagne there is a 3250 m high glacier, accessible by cable car, and guess what: dogs are allowed! Reach our summit, take a breath of fresh, clean air and taste the crazy pleasure of walking in the snow in the middle of summer. In a lunar setting, Finot will take the break and leave with an "amazing" photo!
If you don't have a dog, you can still try a canine activity, thanks to our cani-rando dog walks. The dogs will help you on the way up and contribute to a more thrilling descent, for some intense moments with man's best friend.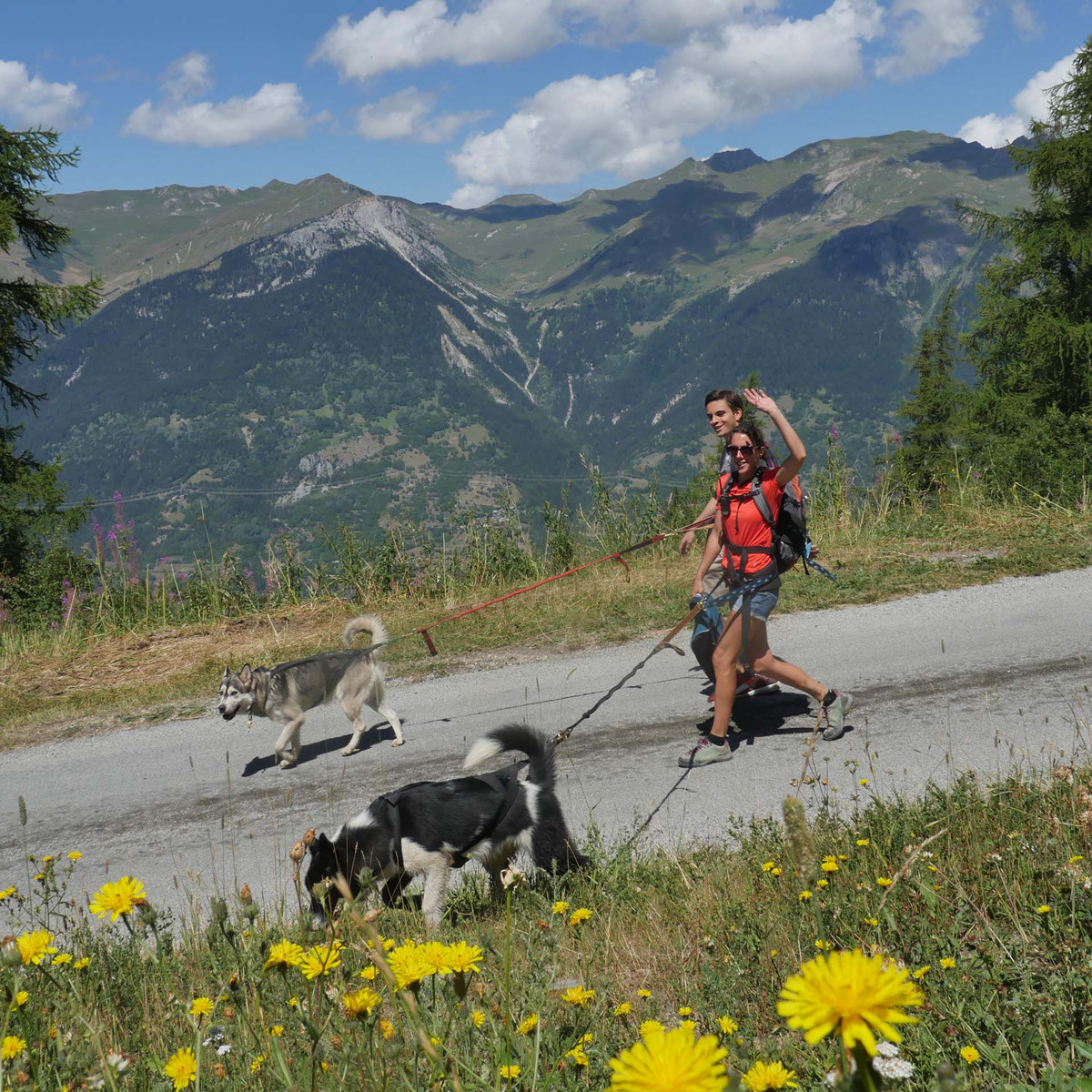 Hiking Ideas    A refreshing walk

2- A few precautions…
To ensure a great holiday, you should take a few precautions. The mountains are a living and often wild environment and, for some, it is their workplace:
Where there are mountains, there are mountain pastures and herds of animals! Sheepdogs are working dogs with a sole mission: to protect their sheep against attacks from other canines. If you have a dog with you, it is best to avoid the pastures or go around them. To do this, make a short detour to the tourist office where you will find the information you need on which paths to take.
Other inhabitants are the masters of these high-altitude places. We'll start with the less friendly ones: snakes. Although they tend to move away at the sound of a (heavy) footstep, your dog is lighter and does not always warn the cold-blooded creatures. A small bell will ensure that he is heard. Deer and wild boar do not really appreciate other animals coming into their territory either, so don't run around like a rabbit and keep Buddy on a lead. Move away quietly and, once again, a bell can make them run off before there is any confrontation. The cutest inhabitants are the marmots, but they might awaken Oscar's hunter instinct. To put things plainly: this is forbidden, so keep him on a lead and close to you 😉
A final precaution: if you're hot, he is too. Max needs to drink as much as you, so remember his water bottle. There are some great folding bowls that are easy to carry and will ensure that he doesn't overheat.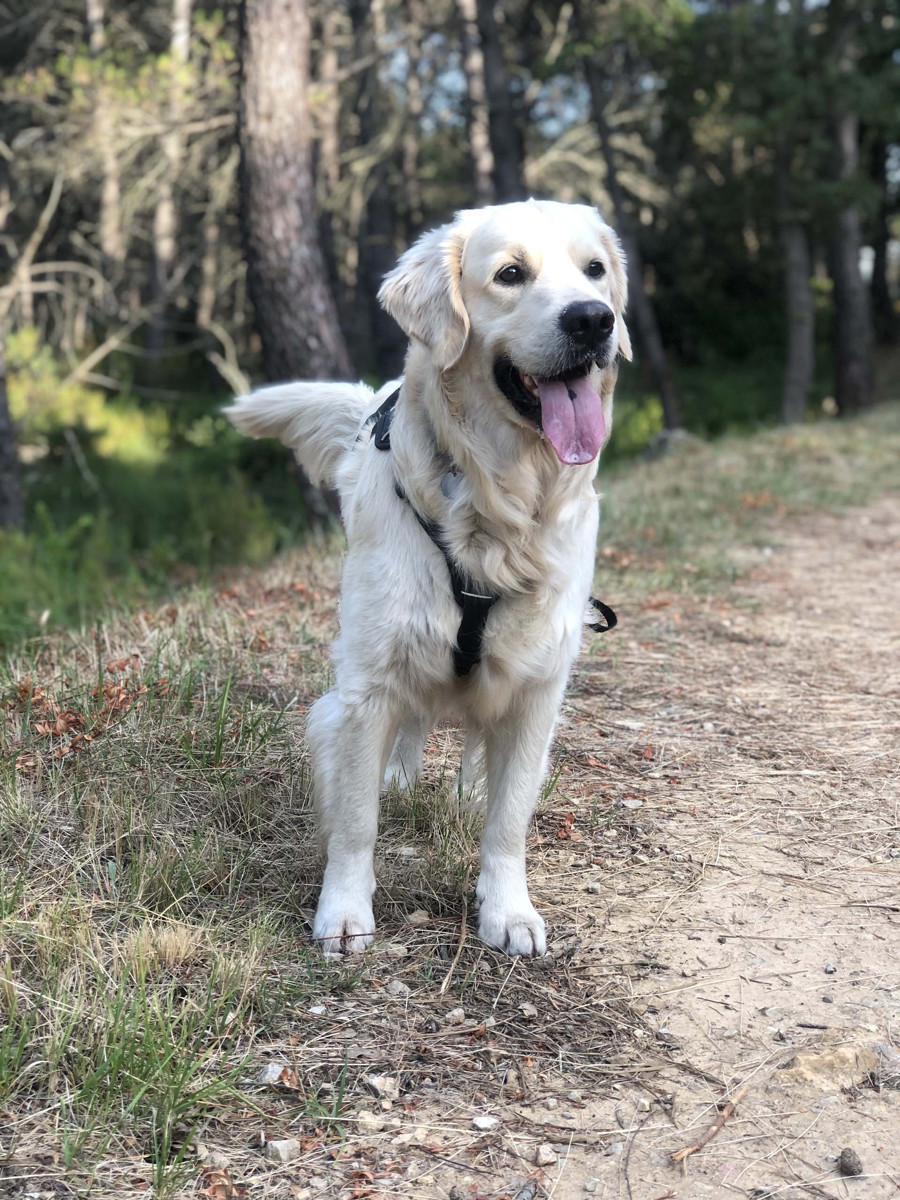 3- Our best practical tips
Wherever you are staying in La Plagne, you will find accommodation that takes dogs. In the Pierre & Vacances or Odalys residences, with VVF, in the hotels and even through private renters, every village has apartments or chalets for you and Snoopy. The easiest thing to do is to call our online travel agent who will be able to let you know! By telephone or via the website, you can find out here:
www.laplagneresort.com

Of course, you might not want to take Lassie with you everywhere, but that doesn't mean you have to leave him on his own. He can find his own travelling companions through dog walkers like Jean-Jacques from Pets Resort, who proposes a range of dog care formulas, from a one-on-one 1 hr walk to a full-day excursion. It's reassuring, easy and stops you feeling guilty, so why wouldn't you do it?!
Practical info: Pets Resort - https://www.pets-resort.com/

We hope you won't need this, but it could be useful: the vet. For any emergency or minor injuries, you sometimes just need to call for reassurance. There is a veterinary clinic and office in Aime la Plagne.
Practical info: Vet's office: http://vetocoeurdaime.fr/
Vet's clinic: https://www.axivet.fr/