Discovering the mountain in a different way, enjoying the fresh air and the unspoiled surroundings, using just your own leg power to climb and enjoying skiing back down….I tested the marked and secured ski touring itinerary out of Plagne Centre for you and really loved it.

When I found out that an itinerary had just been opened out of Plagne Centre, I leapt at the opportunity to get my ski touring equipment out from its summer hibernation.

I attached my skins to my skis, put my boots into 'climb' mode, smeared on some sun cream and set off for 300m of elevation gain.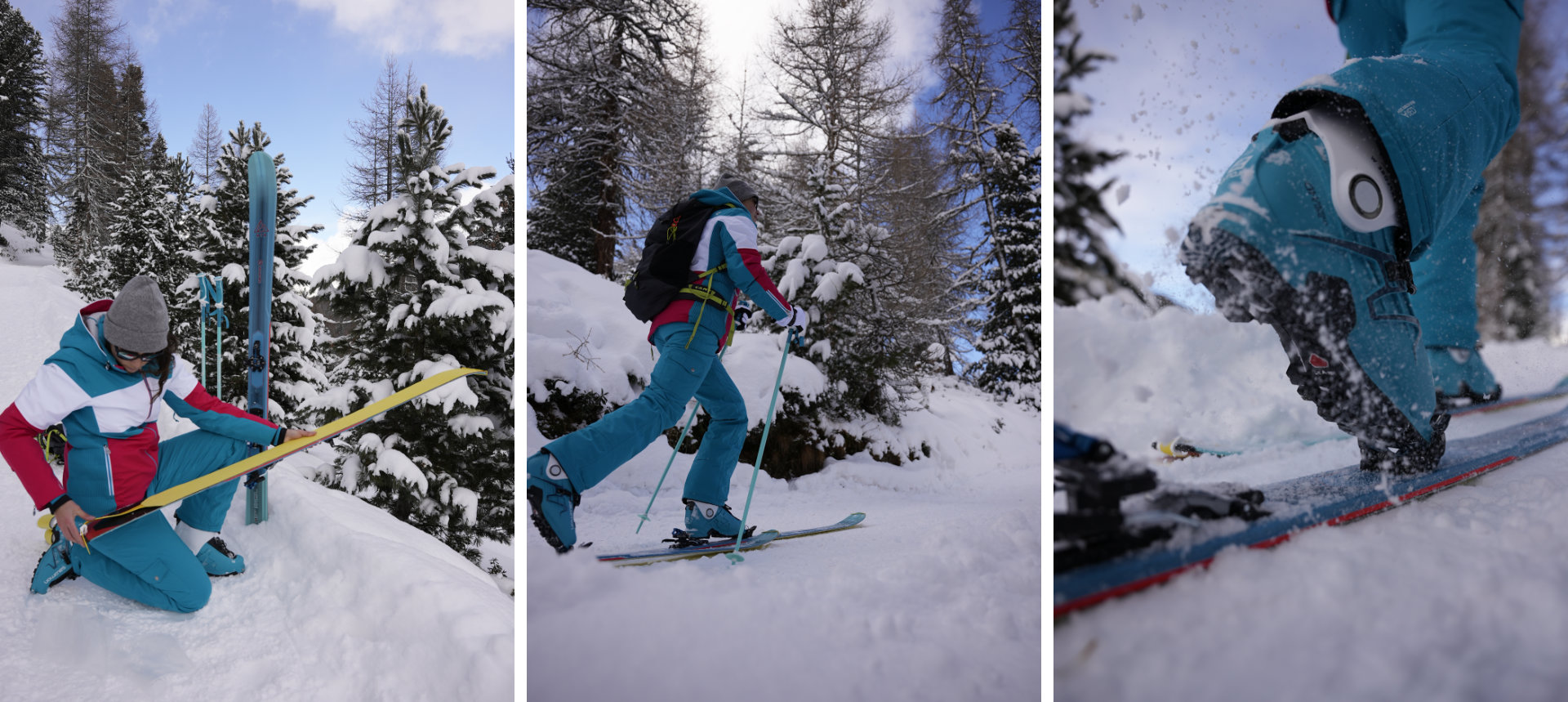 The first slope is not at all difficult, you just have to make sure you get into a good rhythm so you don't tire yourself out as you climb. The route is accessible, easy and well-marked, perfect for discovering this sport quite safely. 😊

There is nothing too difficult and when the slope gets a bit steeper, you just have to remember to use the heel riser on the bindings to climb more easily. After a series of flatter sections and climbs, I arrived at the top, my favourite moment. I stopped for a few minutes to enjoy the scenery and a cup of hot tea. From the top, you have a view of the whole chain of the Beaufortain, Mont Blanc, Saint Jacques, Pierra Menta and La Cembraie: it's like being in a postcard.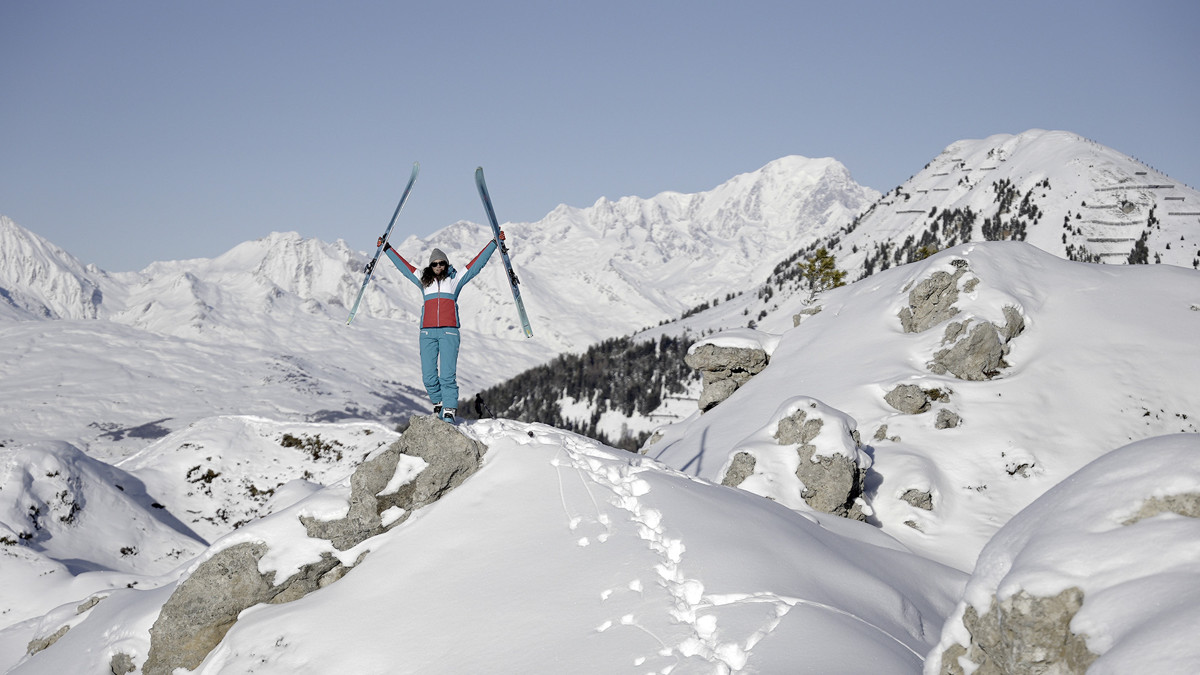 Then it was time to ski back down, the real reward in ski touring. The run was perfectly groomed, with fresh snow and no tracks yet. When I made my first turn, I felt like I was skiing on velvet: it was amazing. I savoured the magical moment.

By the time I got down to Plagne Centre, I was hooked and all I wanted to do was to do it all over again as soon as possible!

If you would like to give it a go, here is our tutorial to get started 👇🏻