Nous écoutons attentivement les directives du gouvernement. Nous avançons pas à pas et travaillons en espérant que le Rando Challenge ait lieu, mais nous nous réservons le droit (et le devoir) d'annuler son organisation.
---
Rappel de l'édition 2019-2020
 
Ski touring
If downhill skiing is a widely practised discipline in La Plagne, ski touring also has its place in our Savoyard resort. With 4 events this winter, La Plagne is challenging you to be the sealskin king or queen. Straight climbs, downhill ski races, mixed formats, you will have 4 opportunities to perform, no less. 
Would you like to take up the challenge? Participate in at least three of the four races of the challenge to qualify for the overall ranking. Your performance in each race earns you points. It is the total of these points that determines the overall ranking and will reward the best skiers. To access the rules in detail, it's here.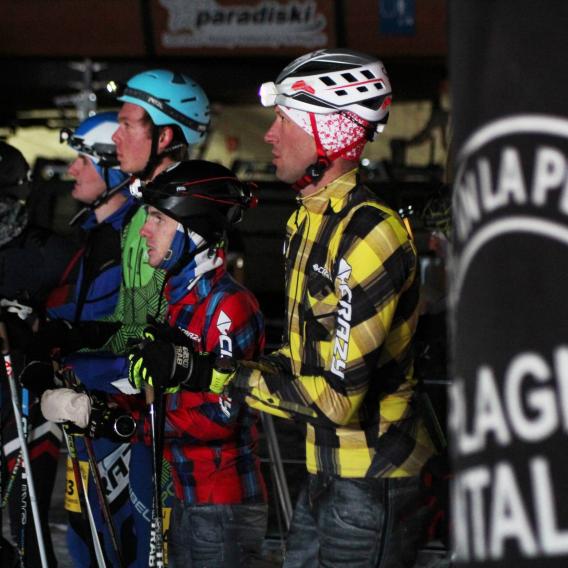 La course des Dahus, Montalbert
Format: 2 x 400 m D+ et D-
Aim: to climb the 4.3 km course from the village centre to the top of Champagny gondola as fast as you can.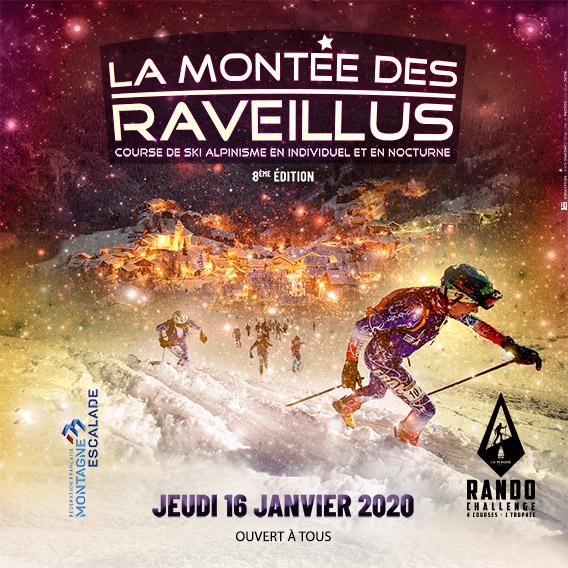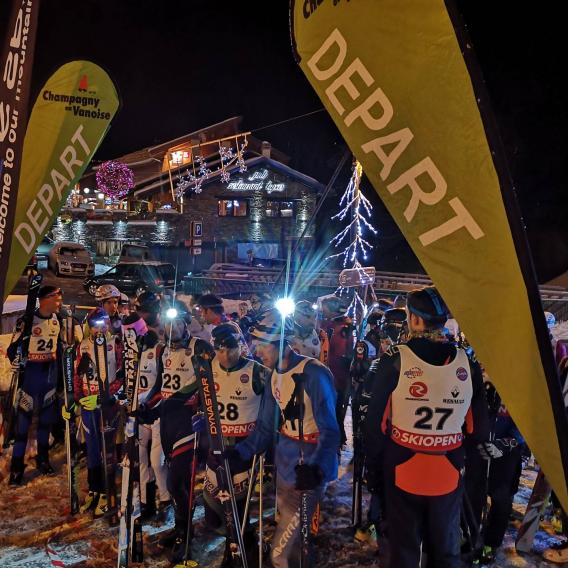 Montée des Raveillus, Champagny-en-Vanoise
Format: straight climb at night, 720m vertical gain
Aim: to climb the 4.3 km course from the village centre to the top of Champagny gondola as fast as you can.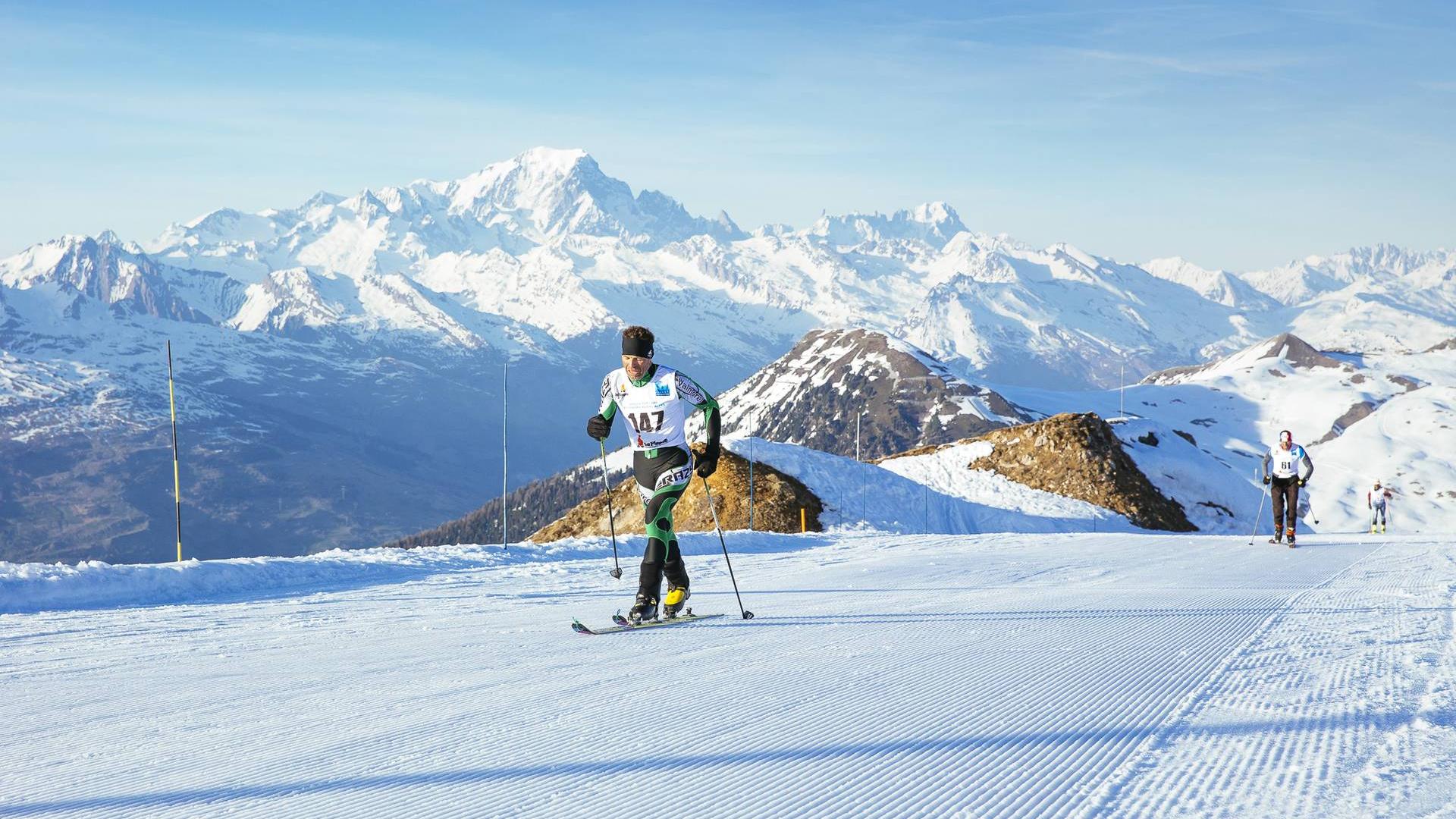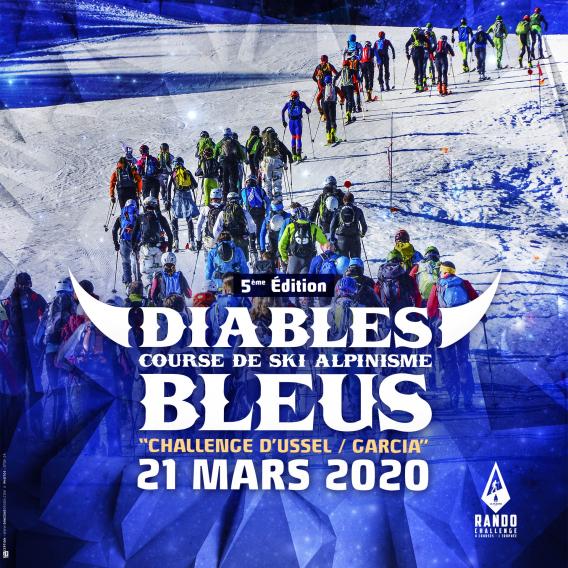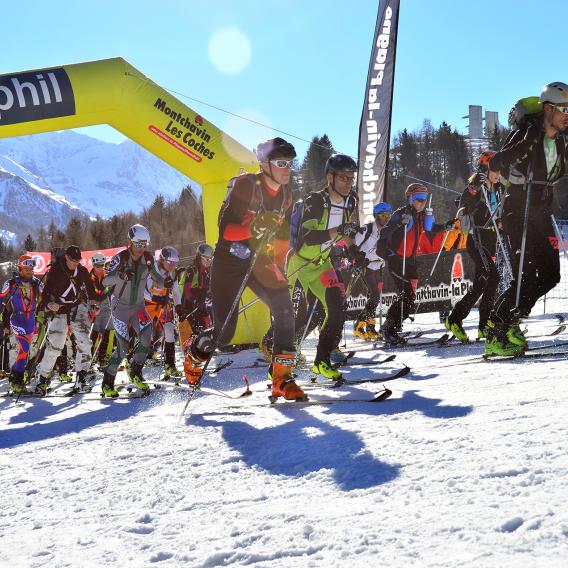 Les diables bleus, Montchavin-les Coches
Format: an alpinism-type ski race with 450m or 1000m vertical gain
A race that combines a climb and a descent on a marked off-piste itinerary. You can even make it a team effort on the longer course. A strong heart for the climb isn't enough, you will need great thigh muscles to race back down! The competitors will be following the old training course that used to be used by the 7th battalion of Mountain Infantry.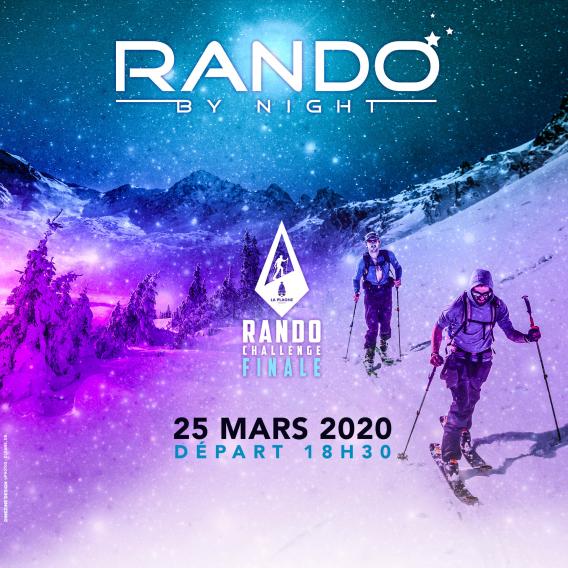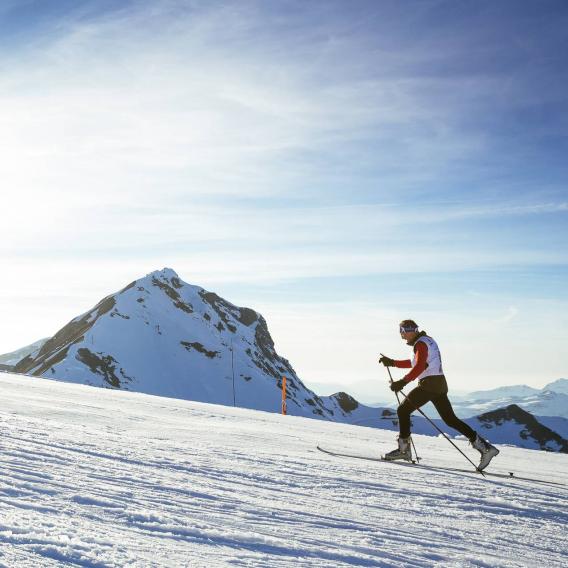 Rando by night, Plagne Centre
Format: a straight climb at night, 500m vertical gain
Final of the Rando Challenge = the winner is the most regular, all-round athlete over all the races. Aim: to reach the top of Verdons Sud chairlift as fast as possible. Your reward is an amazing view and a buffet at the end of the race!
 
► Suite à l'annulation des courses Diables Bleus & Rando by Night et conformément au règlement : aucun classement général ne sera fait.
Rendez-vous en 2021 !