The 6000D, the mother of trail races: July 28th - 30th, 2022
The 6000D started 30 years ago! If trail running has become a popular sport in recent years, La Plagne has already been welcoming trail enthusiasts for several decades. Pioneers of the sport and experienced mountain runners have created a course that is one of a kind: climbing up, running down, from the apple orchards to the glacier. The trail runner's "must-do", the 6000D is to running what the Eiffel Tower is to Paris: unmissable.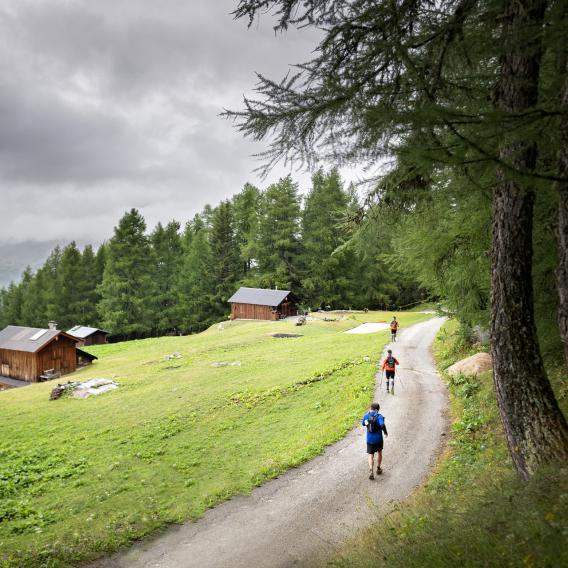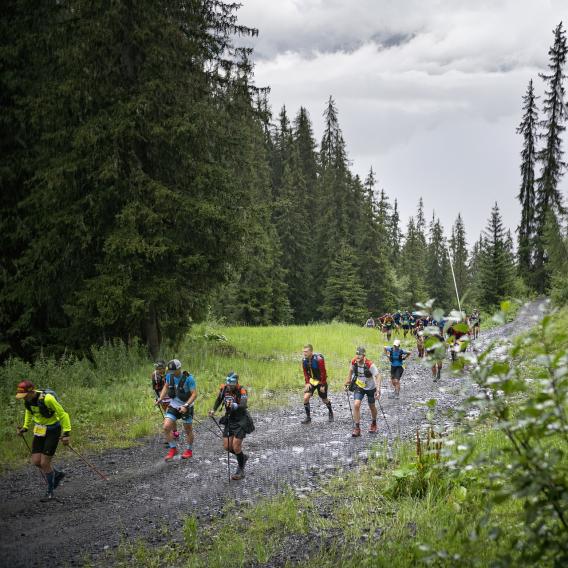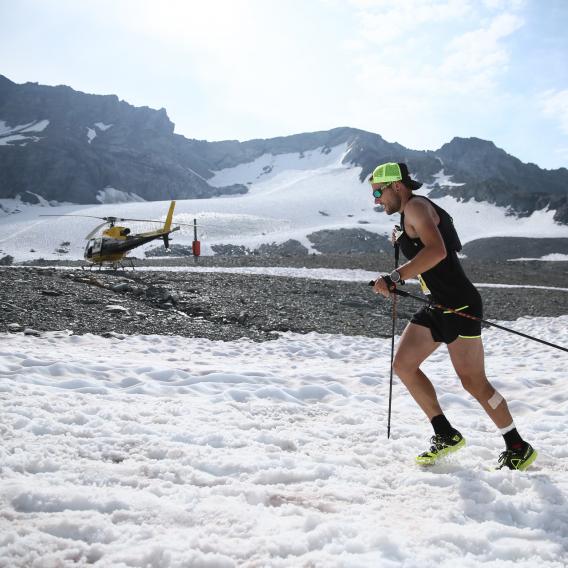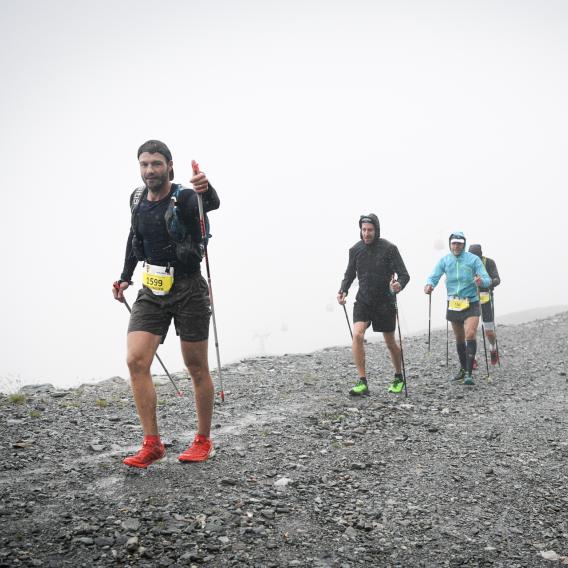 The champion race, the race of champions
6000D, i.e. 6000 metres up and down (a little more actually) over 67 km. You might say: well, it's just a mountain trail race… but it's actually a bit more than that. The 6000D is a course that is almost all on footpaths, takes the competitors up through France's only Olympic bobsleigh track and goes from the apple orchards in the valley to the glacier. It's a trail race that assembles 450 volunteers, it's a cheering crowd at each key passage, it's a fervour that is rarely found in trail races. The 6000D is pure emotion.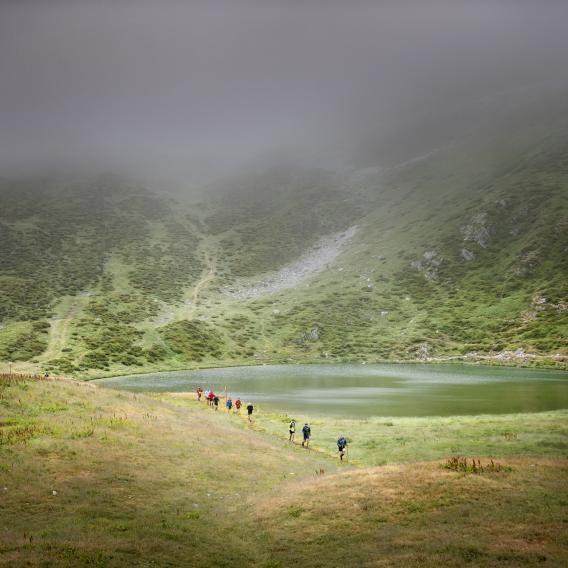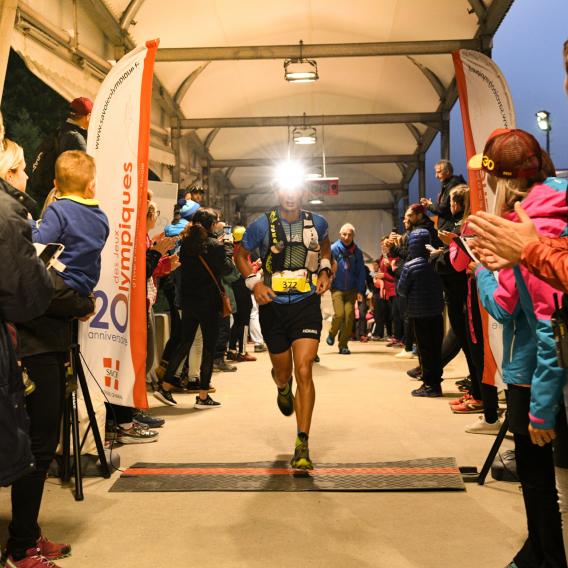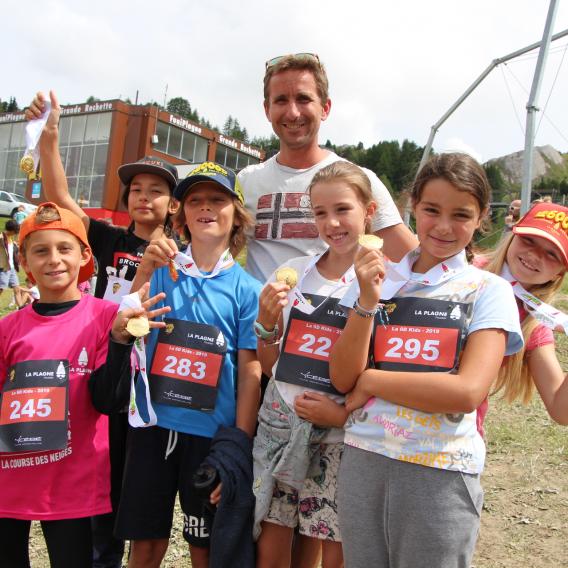 A 6000D for everyone
We are not all inveterate trail runners. Some like to take it a bit easier, some are really only Sunday runners, others are not yet old enough to take on 65 km! This is why La Plagne prolongs the festivities and organises 8 races over 3 days for all types of runners. There are the 'Kids'  (6 to 15 year olds), the 'Aventure' (6 to 16 year olds with an adult), the 'Découverte' for beginners, the 'Lacs' for those with ambition and the 'Bob' for an original touch… we guarantee that we have the right race for you!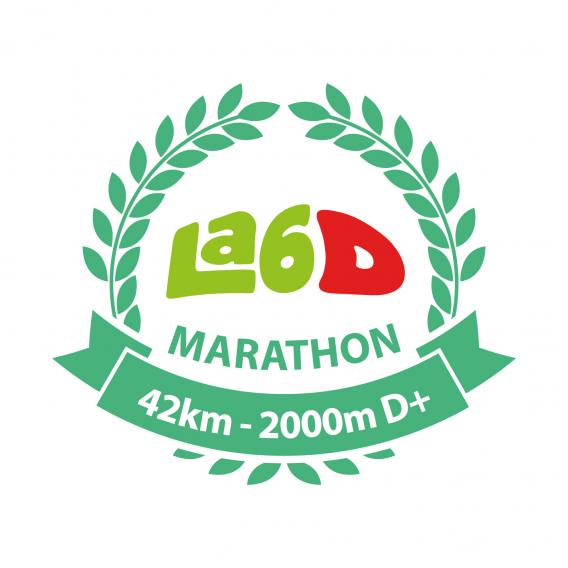 Nouveauté 2021
Au programme, 42km et un dénivelé positif de 2000m. Un tracé qui emmène les coureurs du village d'Aime la Plagne en vallée, au lac des Blanchets à 2363m d'altitude avec un passage dans les stations d'altitude de la Grande Plagne pour redescendre ensuite à travers la forêt à Montchavin les Côches pour finir le long de l'Isère. Ce nouveau parcours remettra au goût du jour le tracé original de la grande 6000D avec la 1ère montée qui empruntera le 1er tracé de 1990. Un parcours balisé de haute volée, 95% sur chemins et sentiers.
Programme de l'édition 2022
⚠  Attention modification du programme pour certaine course.
Jeudi 28 juillet
09h30 : 6 Découverte, départ et arrivée Plagne Centre – 11km, 600m D+
13h30 : 6D Kids départ et arrivée Plagne centre – boucle de 500m
16h30 : 6D Bob départ et arrivée piste de bobsleigh – montée insolite
Vendredi 29 juillet
09h00 : 6D Lacs départ et arrivée Plagne Bellecôte – 28km, 1500m D+
16h30 : 6D Aventure à Aime la Plagne – animation enfants / parents

Samedi 30 juillet
05h00 : La 6000D départ et arrivée Aime la Plagne – 67km, 3400m D+
05h00 : La 6000D relais à 2 départ et arrivée Aime la Plagne (relais à la Roche de Mio) – 67km, 3400m D+ à courir à 2
06h00 : 6D Marathon départ et arrivée Aime la Plagne – 42km, 2000m D+
Trail training

Not everyone can be Kilian Jornet. Whether you want to train or just for the fun of it, La Plagne offers 200 km of permanent marked trails, ranging from easy to very difficult. Spread over the resort, the trails are grouped in a guidebook that is on sale in La Plagne's info points.