Ski touring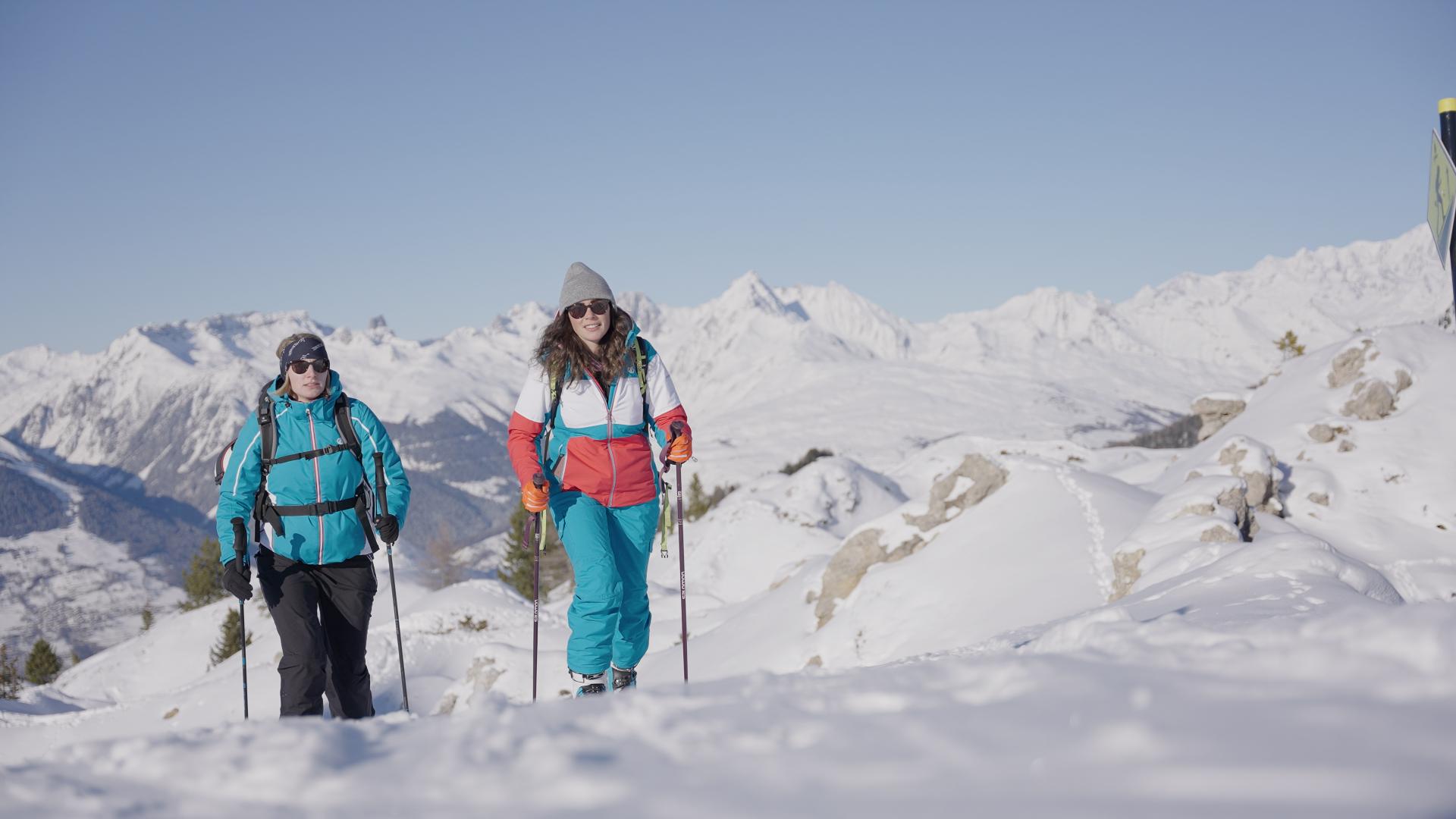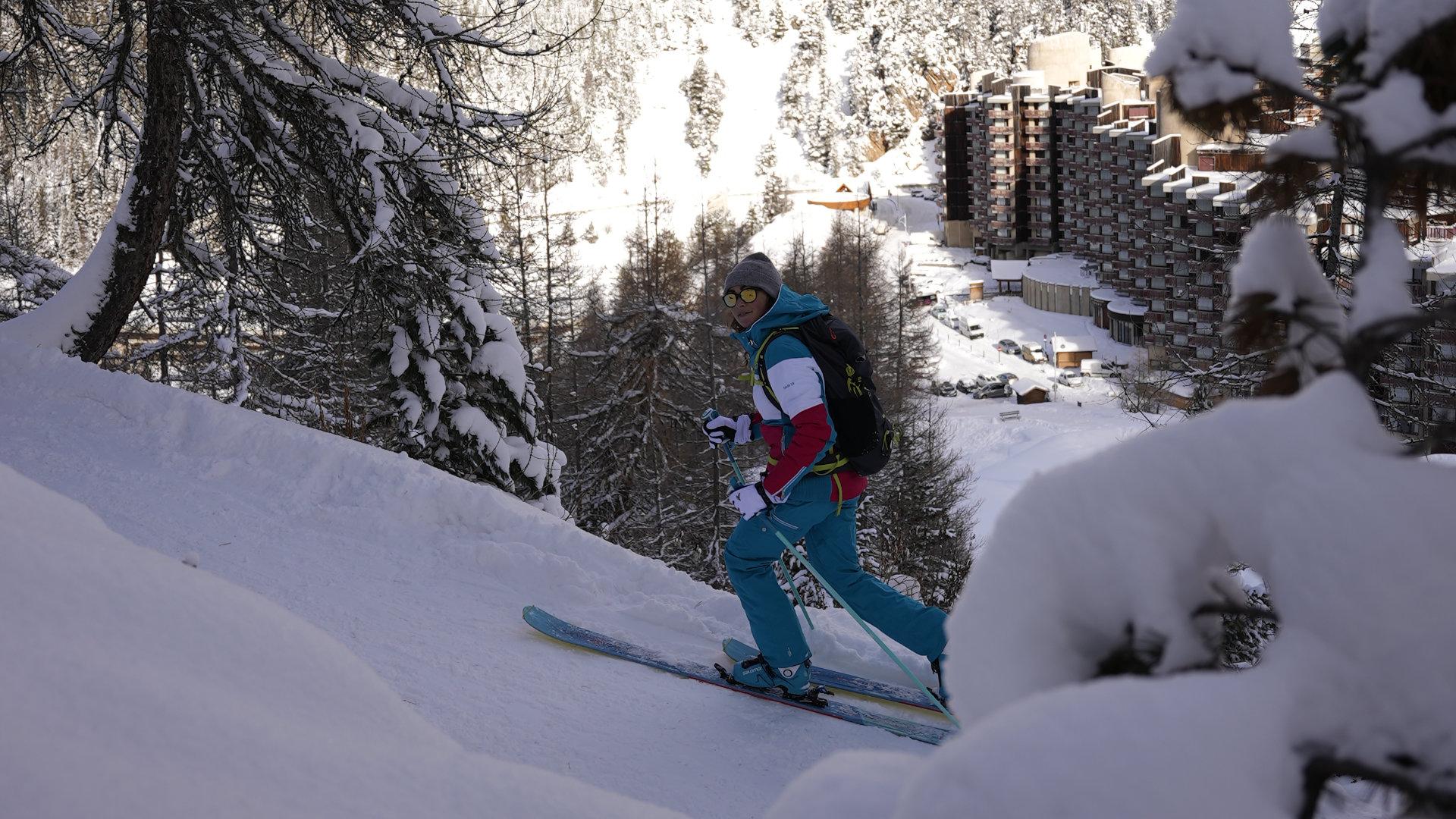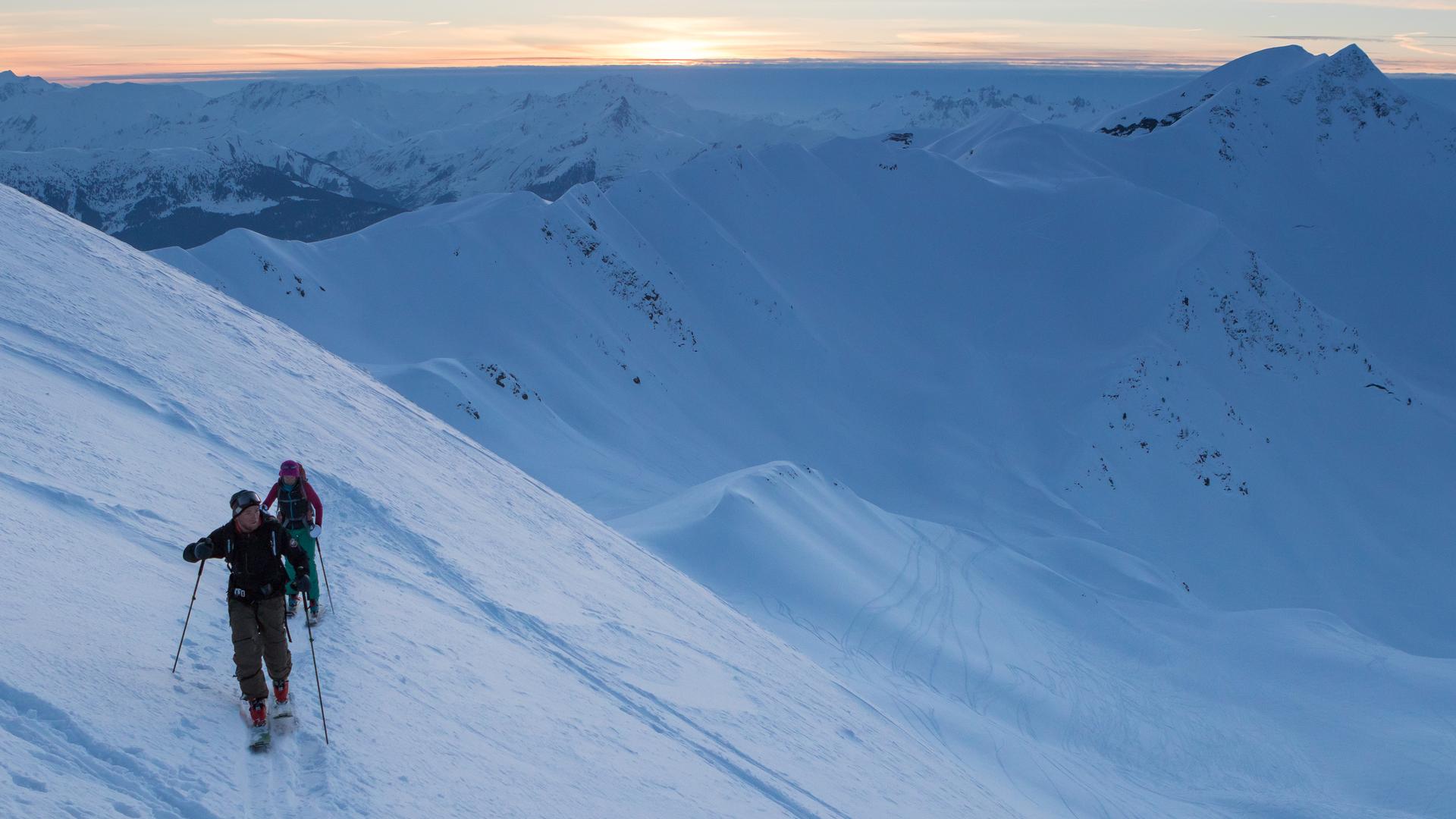 La Plagne is a paradise for all skiers…and we really do mean ALL skiers. Ski touring, the discipline that allows you to discover a calmer and slower aspect of skiing, is an integral part of our offer.   The touring trails are marked to enable you to get started without any stress, then you come back down on the ski runs. A free guide is available from the tourist offices so you can prepare your outing.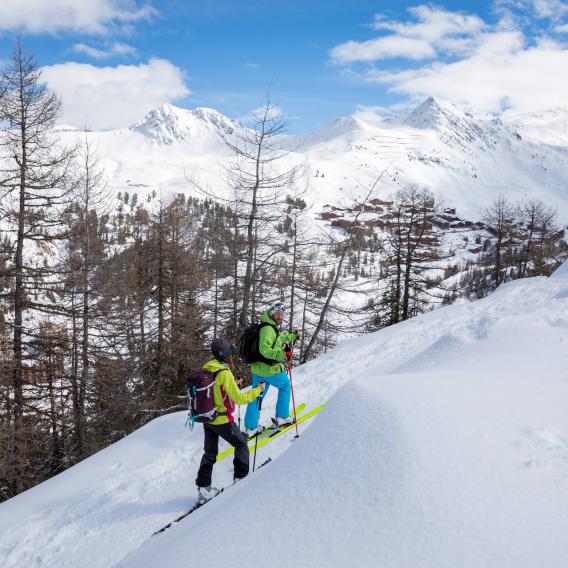 Where can you go ski touring?
7 ski touring itineraries  from Montchavin-Les Coches, Montalbert, Plagne Bellecôte and Plagne Centre to explore our domain in complete safety.
[Itinerary of Champagny en Vanoise currently closed due to lack of snow].
Details of our itineraries can be found here.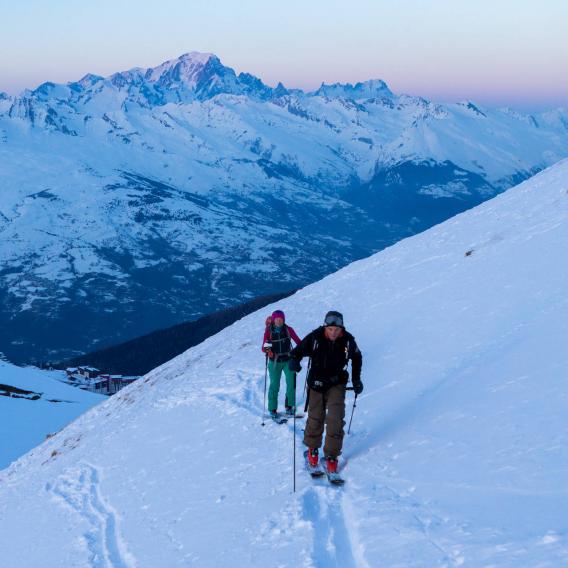 What equipment do I need?
Did someone say "seal skins"? Ski touring equipment isn't the same as downhill skiing equipment for a very simple reason: before you ski down, you have to climb up. This means using more flexible skis and boots and bindings that free your heel. Poles can be telescopic. Most importantly, don't forget the "seal skins", that make your skis hold the snow as you walk up. In fact, we would suggest that you talk to a professional. The staff in La Plagne's rental shops will know what to recommend!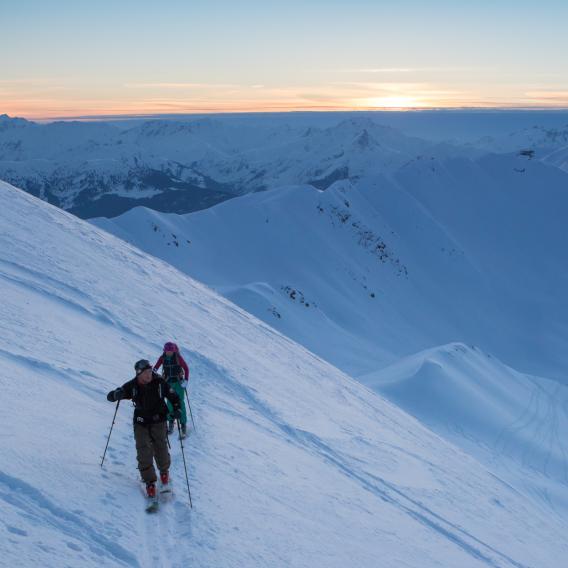 Who can accompany me?
You have the map in your hand and your skis are on, but you're still feeling a little apprehensive. That's quite normal! La Plagne's ski instructors and mountain guides are there to help you. Whether you just want some advice for your 1st session or a guide for the day, the guides and instructors will give you the tools you need to feel at ease and really enjoy the unique experience of ski touring.
Get into "competitor" mode
That's it! You've really got the hang of walking up on your skis. It's time to enter one of the ski touring races organised in La Plagne. There are 4 races, 4 formats, so you are certain to find the right one for you. If you manage to complete all four, we have a surprise for you that is worthy of the greatest competitors!