Lockdown, barrier gestures… it's not the happiest of times! But let's stay positive, the health constraints won't last forever, and if your closest work colleague is your computer, you might actually want to go on working out of the office. We are living in a time where the line between your home life and your work life is blurred, but you have to admit that working from home has a number of advantages, especially when you can take up quarters in La Plagne, whether it is just for the day or maybe for longer. If you hadn't thought about that, we had, and this is what awaits you…
1. CALM, real calm
It is certainly not the converted city dwellers in our team that will deny it. In La Plagne - especially during the off season - there is no noise! It is unfailingly calm, silent and serene… as long as you have remembered to put your phone in flight mode, of course. There is no risk of an unpleasant surprise with cowbells ringing under your window, no need for a passionate debate on "for or against the sounds of the countryside": at this time of year, since the cows are back down in their warm winter quarters in the valley for at least six months. And if you appreciate the quiet during the day, think about night-time in La Plagne as well, which will be truly beneficial and rejuvenating... the guarantee of waking up on top form to start your day of working from home.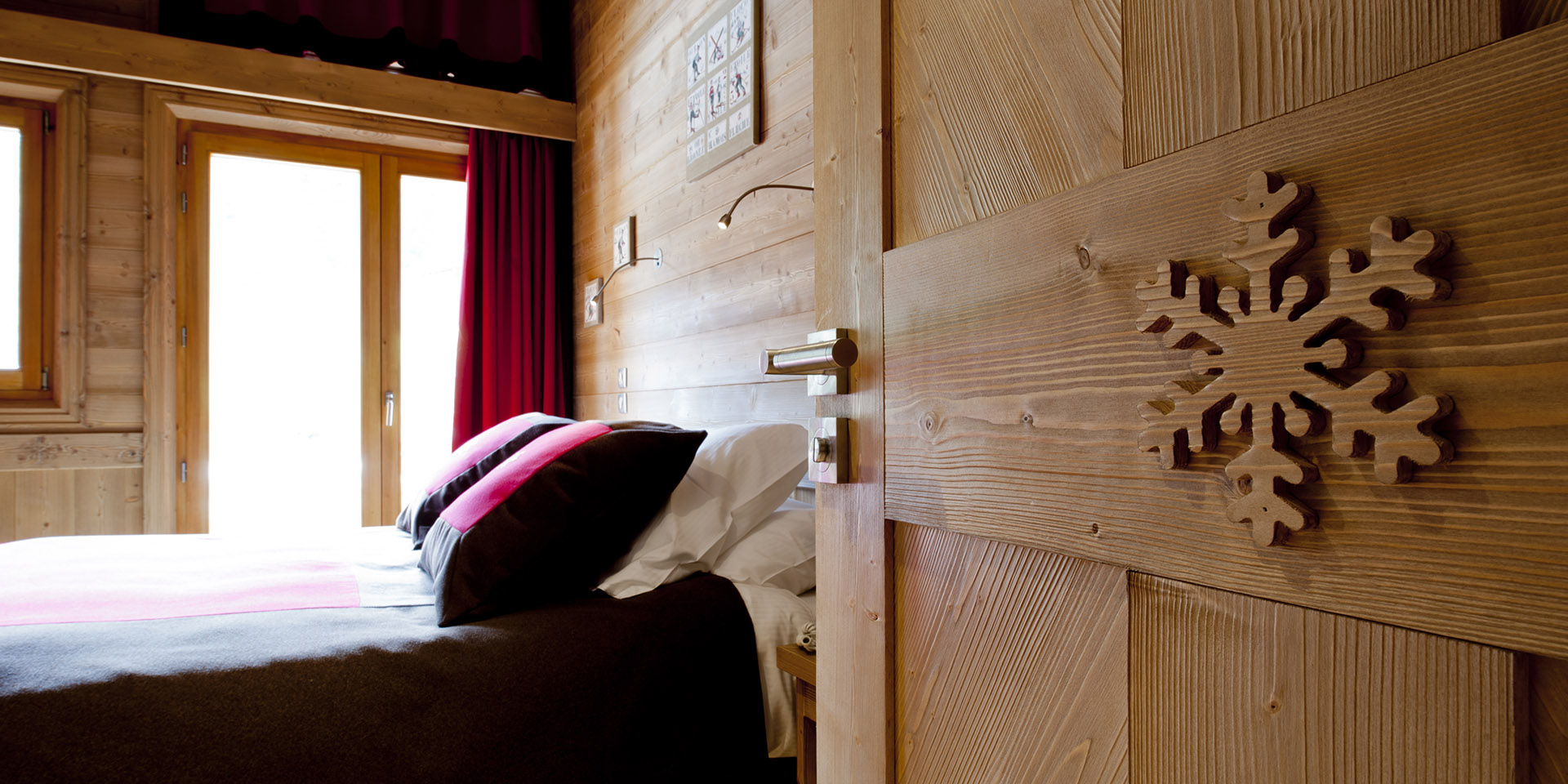 2. A coffee break in a picture postcard setting
Some of us have been living here for a while now and still haven't got tired of it: the permanent spectacle outside the window, always remarked on with onomatopoeic force, "wow", "ooohhh" or even "oh-la-la!"… At the end of the Indian summer, the mountain colour scheme hesitates between ochre and white, sublimated by the incredible autumn light. Framed by our mountain peaks, your coffee break will be unforgettable, but you'd better not enjoy it too often, you have to stay concentrated after all!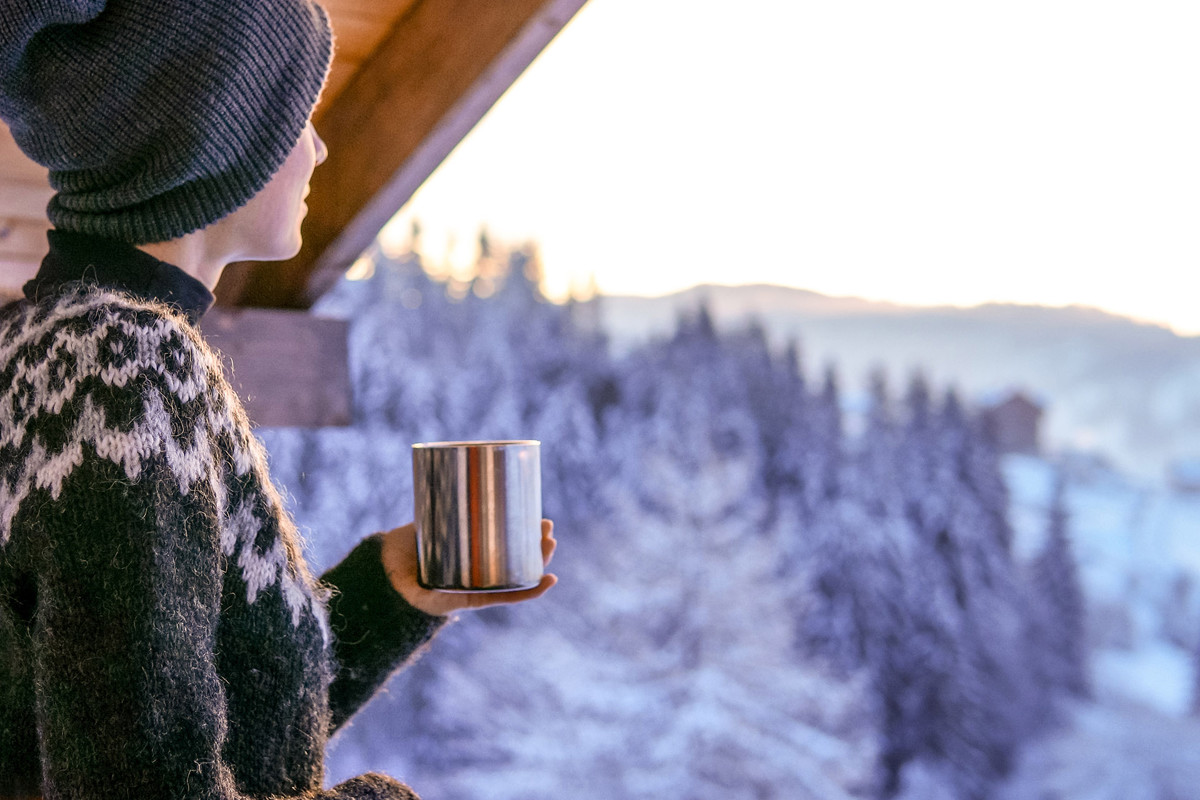 3. Natural beauty as far as the eye can see
Here, when you say "Honey, I'm going out for a breath of fresh air", it has a whole other meaning. You are really going to love this outing devoted to getting your fill of fresh air and/or exercising your 4-legged friend! On the programme: footpaths in the heart of the forest from 500 m to 1 800 m above sea level and, further off, high-mountain panoramas accompanied by birdsong and walking through the leaves, or maybe in the snow. If you think we are laying it on a bit thick, we assure you we're not, this is just our difficult daily life in La Plagne, as you can see from our photo of Ouchka, one of our mascots 😊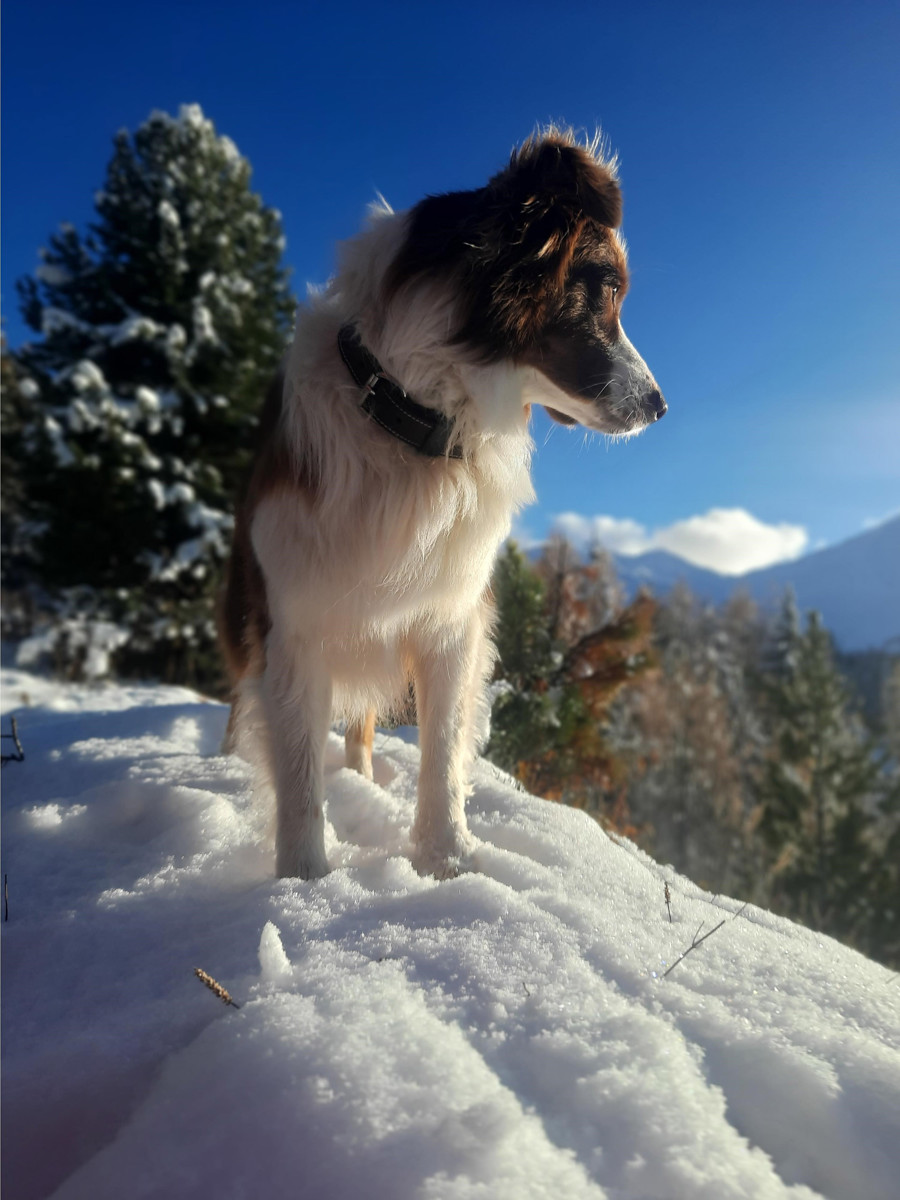 4. A few "tips" to make working from home at altitude easier
You should know that until the resort opens, most of the shops and restaurants up there are closed. For food supplies, the supermarket in Plagne Centre is open Monday to Friday. You just need to think ahead, have a car and bring a few supplies.
Having said that, we would encourage you to buy locally: you will find what you need to fill your fridge in the pretty streets of the small town of Aime La Plagne in the valley, 20 minutes by car from the resort. From organic vegetables to takeaway dishes from the Italian deli, to the ultra-local "Crinchin" brioche from the bakery, we highly recommend Aime's friendly shops! Special mention goes to our favourite spot: the dairy and its addictive 24hr Beaufort cheese vending machine in the main street. Yes, you heard that right - only the Savoyards could have invented it!
And you don't need to worry about your keyboard workmate, thanks to our top-quality 4G network.
Finally, from Monday to Friday, our holiday specialists (who are also working from home) have the answers to all your questions, by email info@la-plagne.com or by telephone on 04 79 09 02 01.