La Plagne takes care of you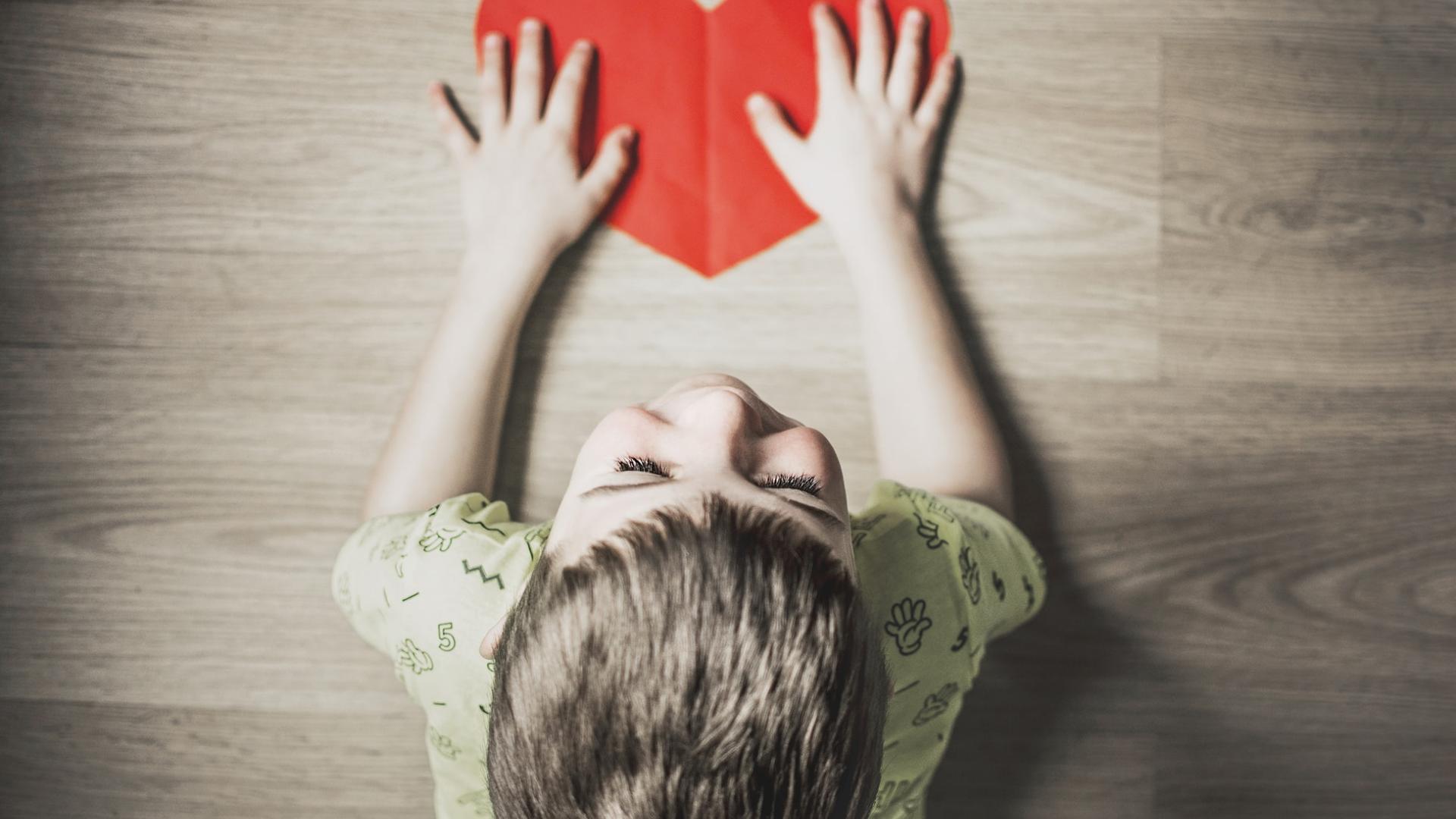 A serene holiday: La Plagne's promise to you
So here we are, you feel ready to book your summer or winter holiday! Between you and me, they have been well earned… The wide-open spaces you have been longing for, the rejuvenating mountain activities, you can imagine it all already... We quite understand!
But hold on just a moment, we have some advice to help you pack your bags properly and make sure you have all you need for a serene and beneficial holiday.
Your peace of mind is our priority
You should know that, on our side, everything will be ready to welcome you in the best possible conditions* and that is a promise. Our staff are taking great care to ensure your wellbeing and safety.
The lifts and other activities that require equipment (mountain bike rental, Mountain Kart in Plagne Centre, Deval'Kart in Plagne Montalbert, white water activities, etc) will be subject to strict hygiene measures: social distancing, equipment disinfected after every use, hairnets supplied when helmets are loaned or rented, protective equipment disinfected, contactless payment used where possible, …
The major events of the summer season, which are incompatible with the health measures linked to personal protection, have been cancelled: the 6000D, the Fête du Plan d'eau, the Motor Sportive Day, the Fête de l'Alpage, the French orienteering and kayak championships, the Festiv'été, etc.
However, we have come up with specially adapted activities in response to the situation, that will meet two main requirements:
personal protection and peace of mind

themes that reflect our future values: shared experiences, creating links, caring for others and contact with nature and the great outdoors.
A process to obtain a "COVID-19 sanitary measures" label in partnership with AFNOR has been undertaken.
*All our initiatives naturally comply with the official requirements (which you can see here), dictated by the current health situation.
    
In spite of the social distancing we are still as close to you as ever.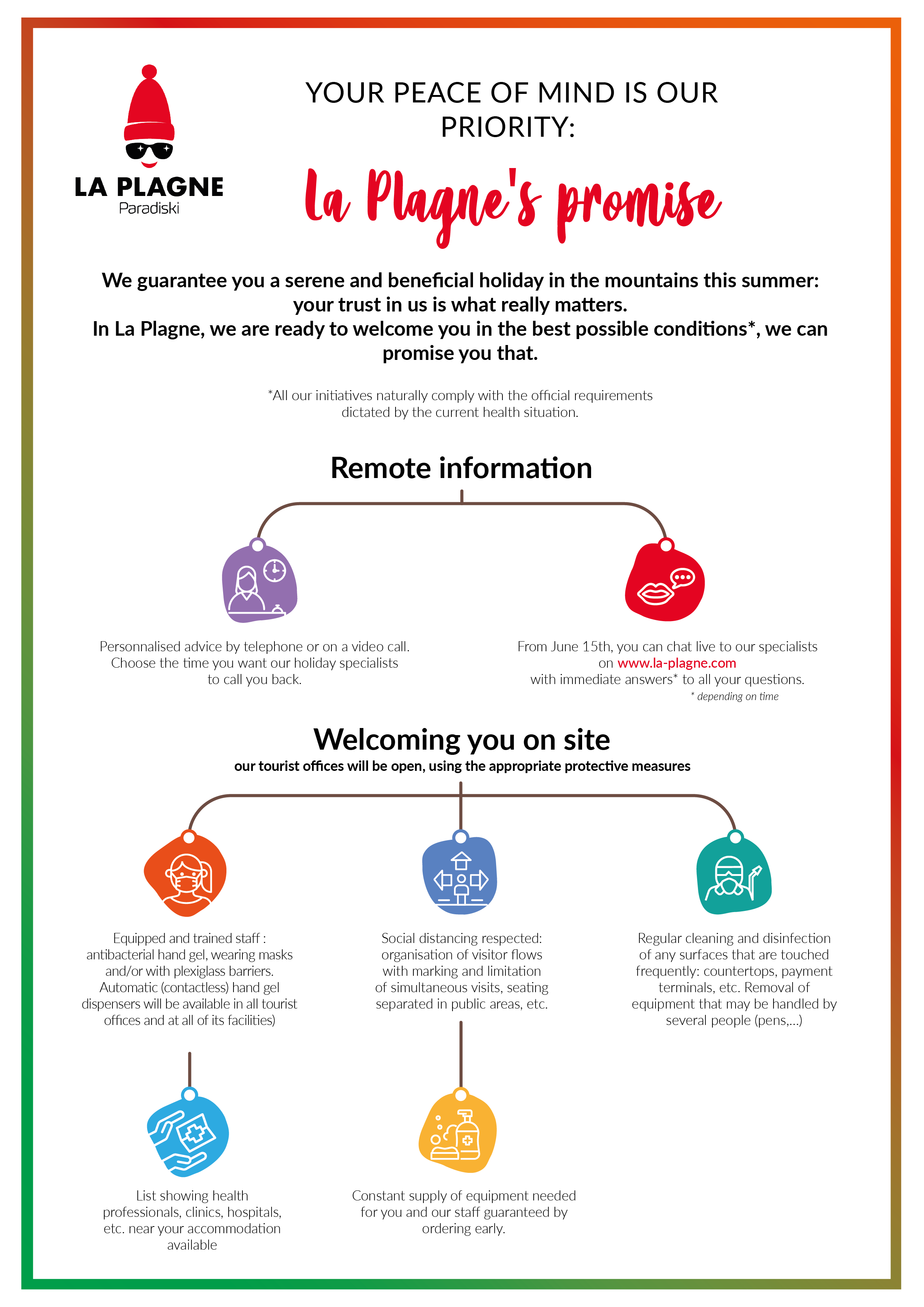 Here are our top 5 recommendations
1/ Before your holiday, contact your accommodation operator or agency to organise your arrival in the best conditions (key collection, organising meals, etc.)
2/ Take a look at our website to see what activities are available during your stay. They have been  carefully concocted by our events staff, in accordance with the national regulations.
A weekly entertainment programme will be offered.
3/ If, like many of us, you have got into the habit of using a mask when you go shopping and respecting social distancing, we invite you to keep to these new practices, even during your holiday.
4/ If certain events and activities have been cancelled this summer, maybe it is the perfect moment to try new ones! Our website is full of ideas for our regular guests to try on their own, or with their family or friends.
5/ Our holiday specialists are at your disposal, by email (info@la-plagne.com) or by telephone (+33 04 79 09 02 01) to answer any questions you have.
You can be sure that we have never been happier to see you and to welcome those of you who do not yet know our beautiful resort to discover La Plagne.