Oh no, you're not dreaming… it's back again! A little earlier than usual, snow has appeared on La Plagne's mountain peaks. After welcoming hikers and mountain bikers this summer, our beautiful mountain is getting ready to host all the cold weather adventurers: skiers, snowboarders and all those who love our "white gold".
Are you ready to get your fill of snowflakes?
Whilst the trees are slowly starting to turn red, the first flakes are starting to cover the mountain tops… Since autumn is a special season here, our team went on a tour to take pictures of our beautiful landscapes. This fabulous spectacle will last several weeks before giving way to the snow that will settle in for a great new season.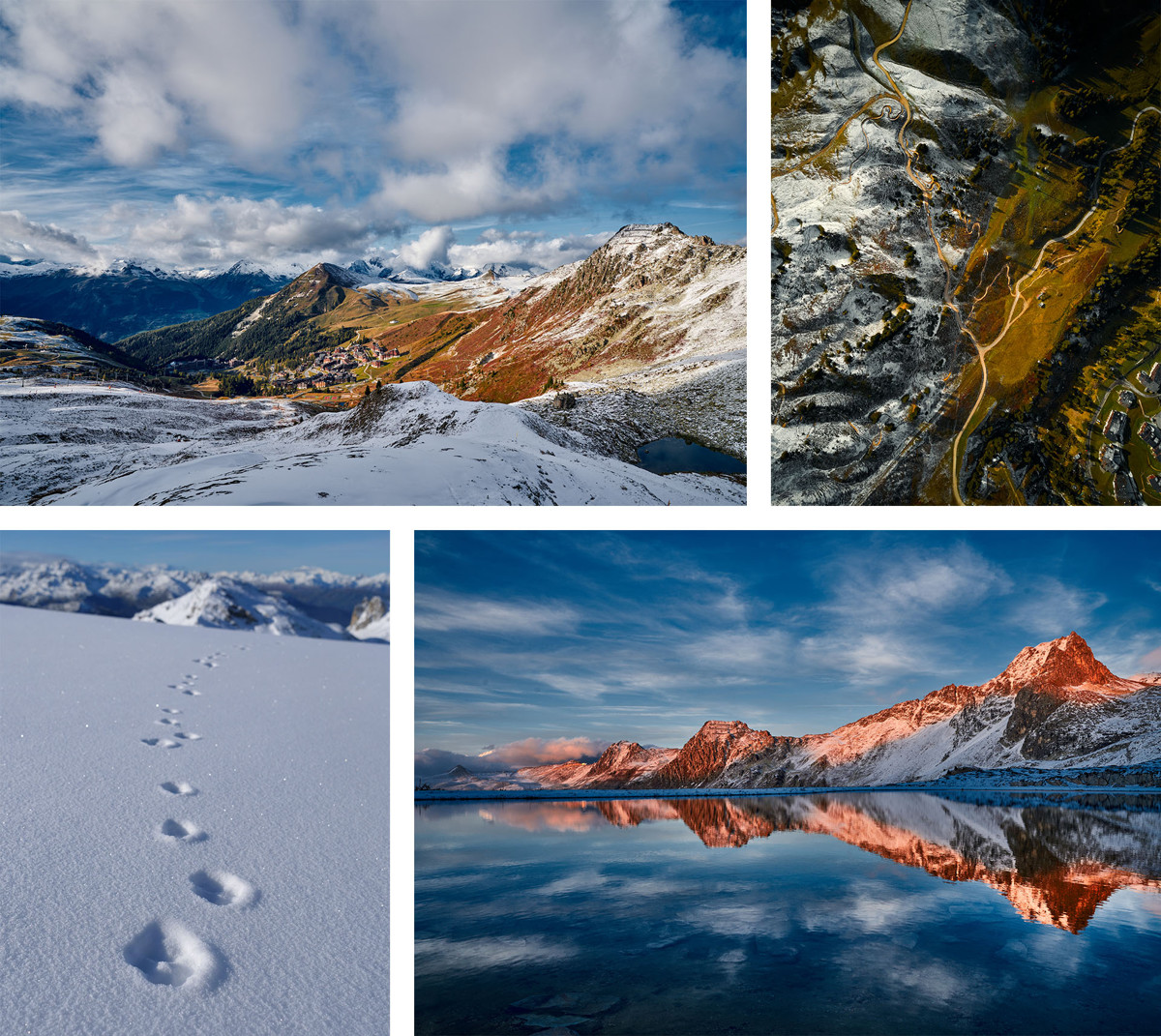 Everyone who works in the resort is getting into winter mode, even the cows who would have liked to stay a little longer in the alpine pastures. But no hard feelings, we'll see them again next summer.
If you can't wait, take a look at our webcams to keep an eye on your favourite resort!