E-Spot Plagne Montalbert - Pralioud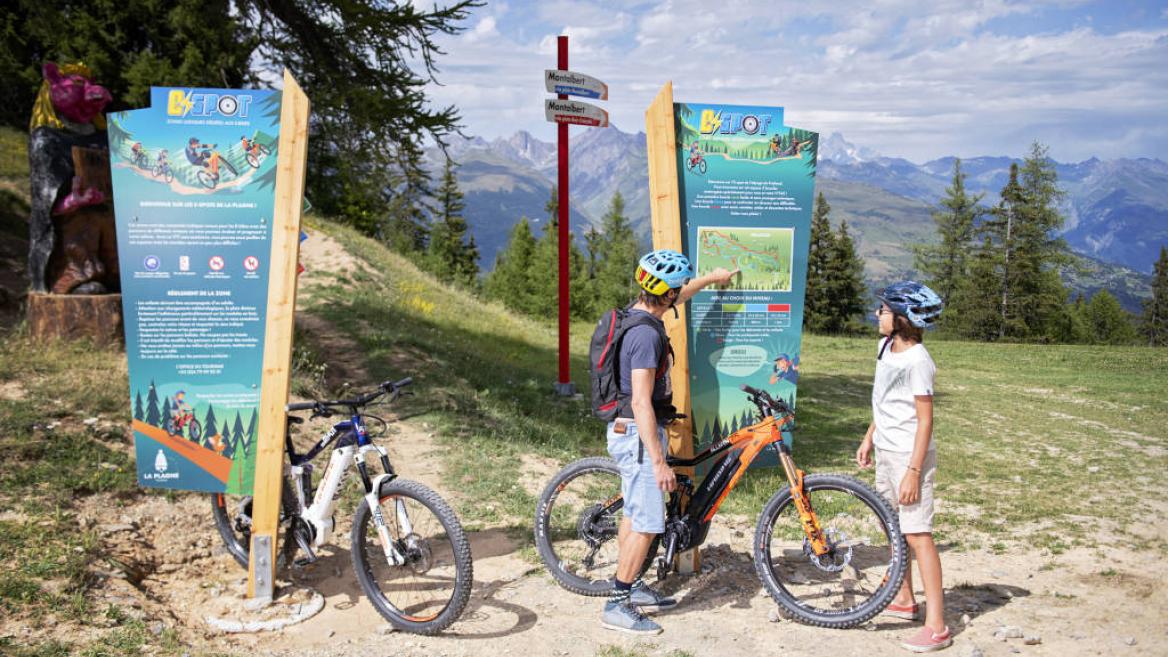 One of the top e-mountain bike destinations, La Plagne has innovated by inventing E-spots: areas to play in with a variety of terrain (raised turns, small moguls, etc.) They allow you to enjoy the full capacity of electric mountain bikes and have fun going uphill as well as downhill.
Discover 2 E-Spots in the Montalbert sector !
(Pralioud & top of Fornelet)
Opening
From 03/07 to 28/08/2022.
Characteristic
OK for families with children
yes
E-Spot Plagne Montalbert - Pralioud
73210 Plagne-Montalbert