Getting to Champagny en Vanoise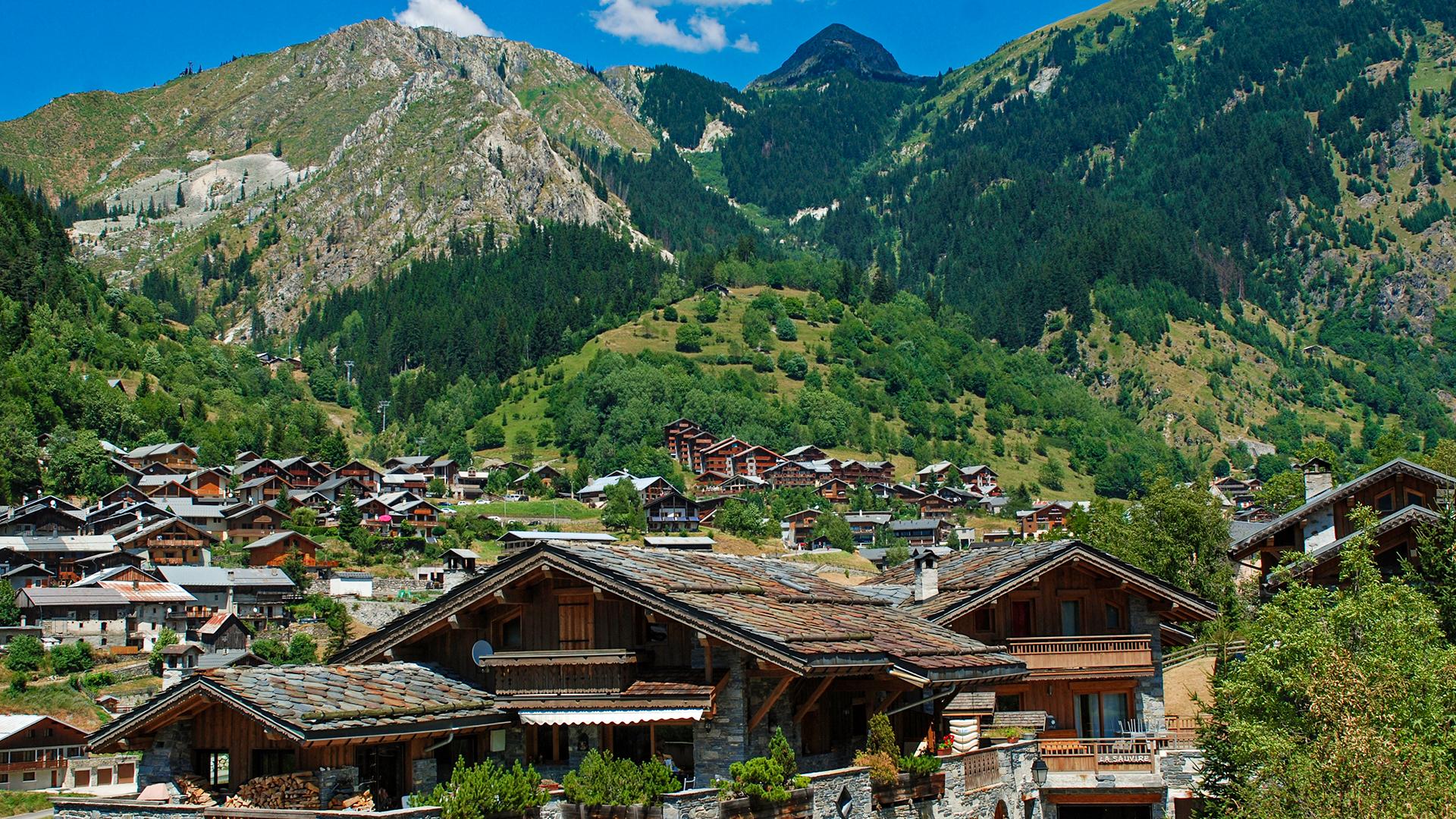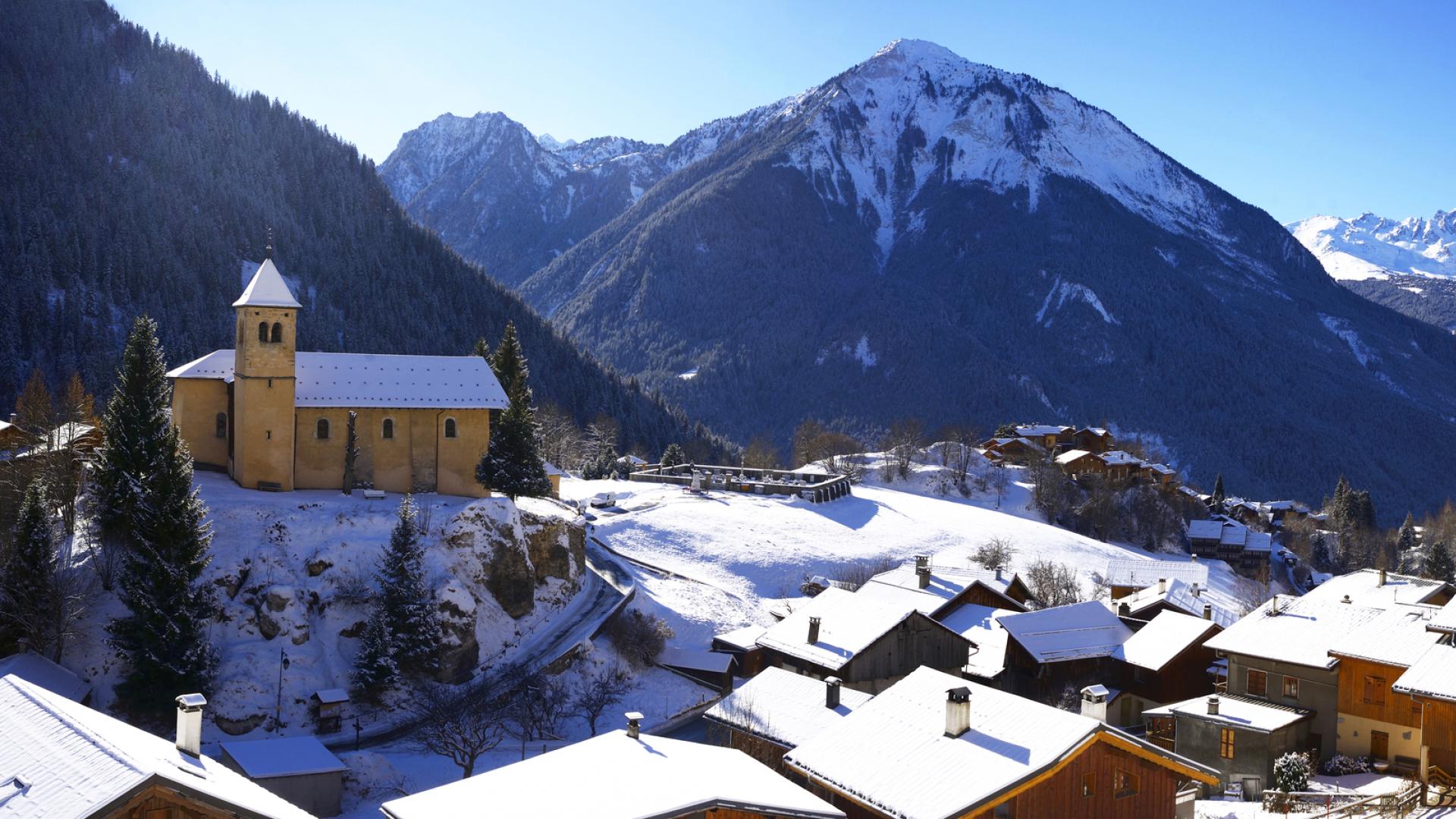 Important : informations circulation
En raison de travaux de réfection des encorbellements, la route de Champagny le Haut (RD 91 B) fonctionne en circulation alternée.
Elle sera fermée durant la nuit la semaine 28 (du 6 au 11/07) de 22h30 à 6h30 pendant 4 nuits (6 au 7, 7 au 8, 8 au 9 et 9 au 10).
Toutes les informations seront disponibles au fur et à mesure sur le site : savoie-route.fr à la rubrique « RD 91 B – Gorges de Champagny en Vanoise ».
Air
The 4 nearest airports are:
- Genève-Cointrin
- Lyon-Saint-Exupéry
- Grenoble
- Chambéry
Then taxi, shuttle bus or bus to the resort.
Road
Our advice: switch off your Sat Nav when you get to Albertville to avoid suggestions of roads that are closed in the winter.
From Chambery, take motorway A43 and A430 to Albertville then the N90.
- when you get to Moûtiers, take exit D915 towards Vallée de Bozel. In Bozel, take the D91b to Champagny-en-Vanoise.
Train
Get out at Moûtiers / Salin / Brides-les-Bains station.
Then taxi or bus link. For the bus, book your seat in advance on Altibus or on +33 (0)9 70 83 90 73.

Taxi
Taxi, bus, minibus to Champagny-en-Vanoise: M. André DUNAND / tel. 06 11 40 52 53 / dunandvanoisevoyages@orange.fr
Traffic information
In France: tel. 04 79 37 73 37 or 0 800 100 200 (24/24, call free from a landline)
From abroad: tel. +33 892 687 888 (24/24)
Traffic France : www.bison-fute.gouv.fr
Traffic Savoie : www.savoie-route.fr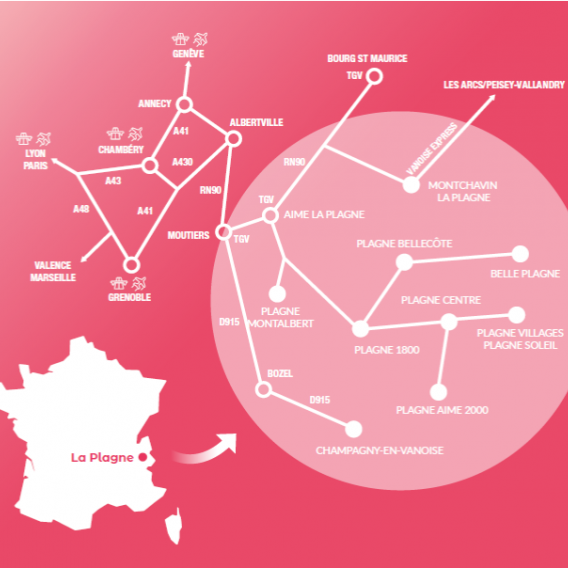 Further information
Champagny-en-Vanoise is: - 660 km from Paris - 200 km from Lyon - 180 km from Genève - 125 km from Grenoble GPS coordinates: Latitude : 45.45400000 - Longitude : 6.69540000