Getting to Champagny en Vanoise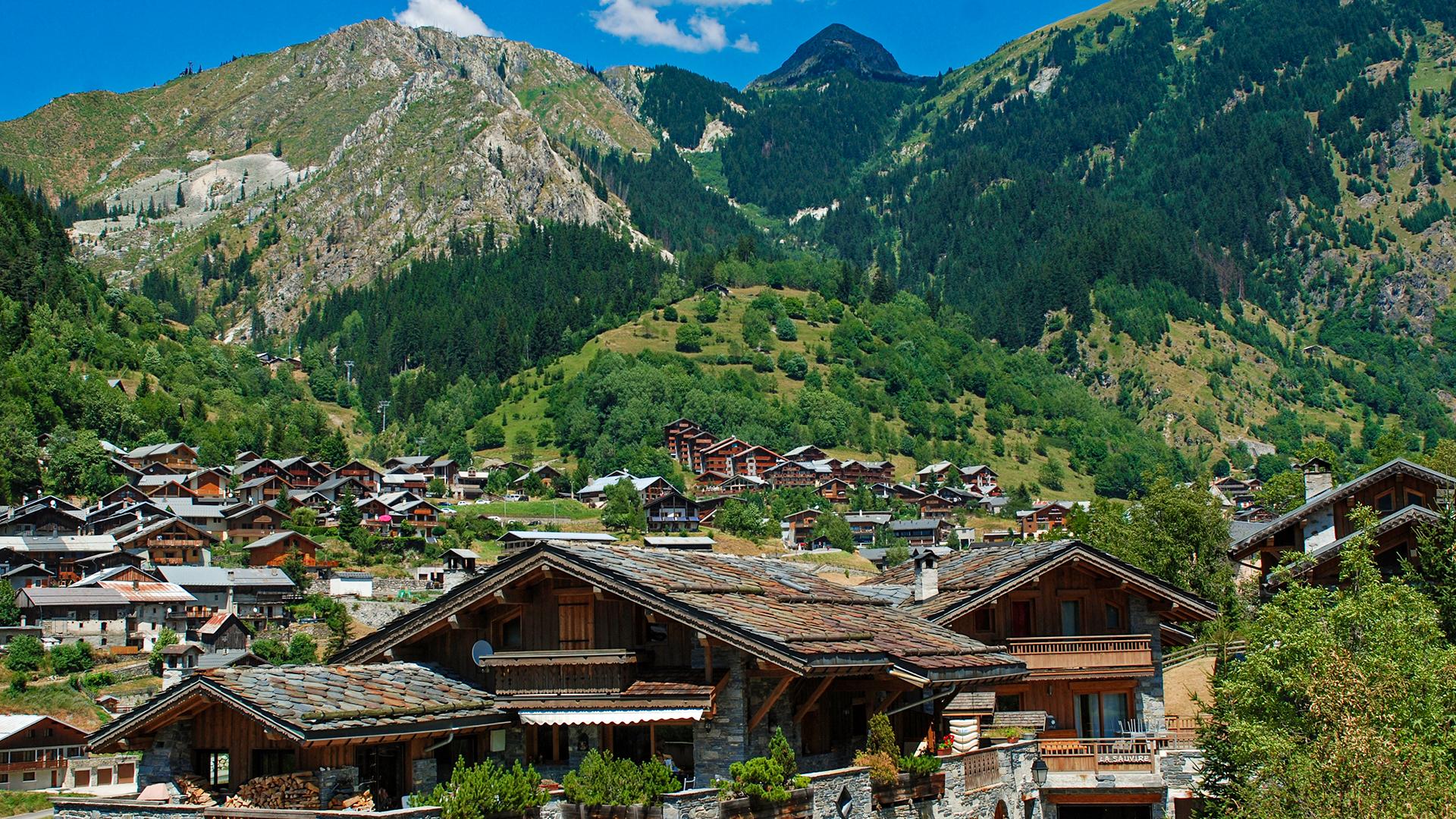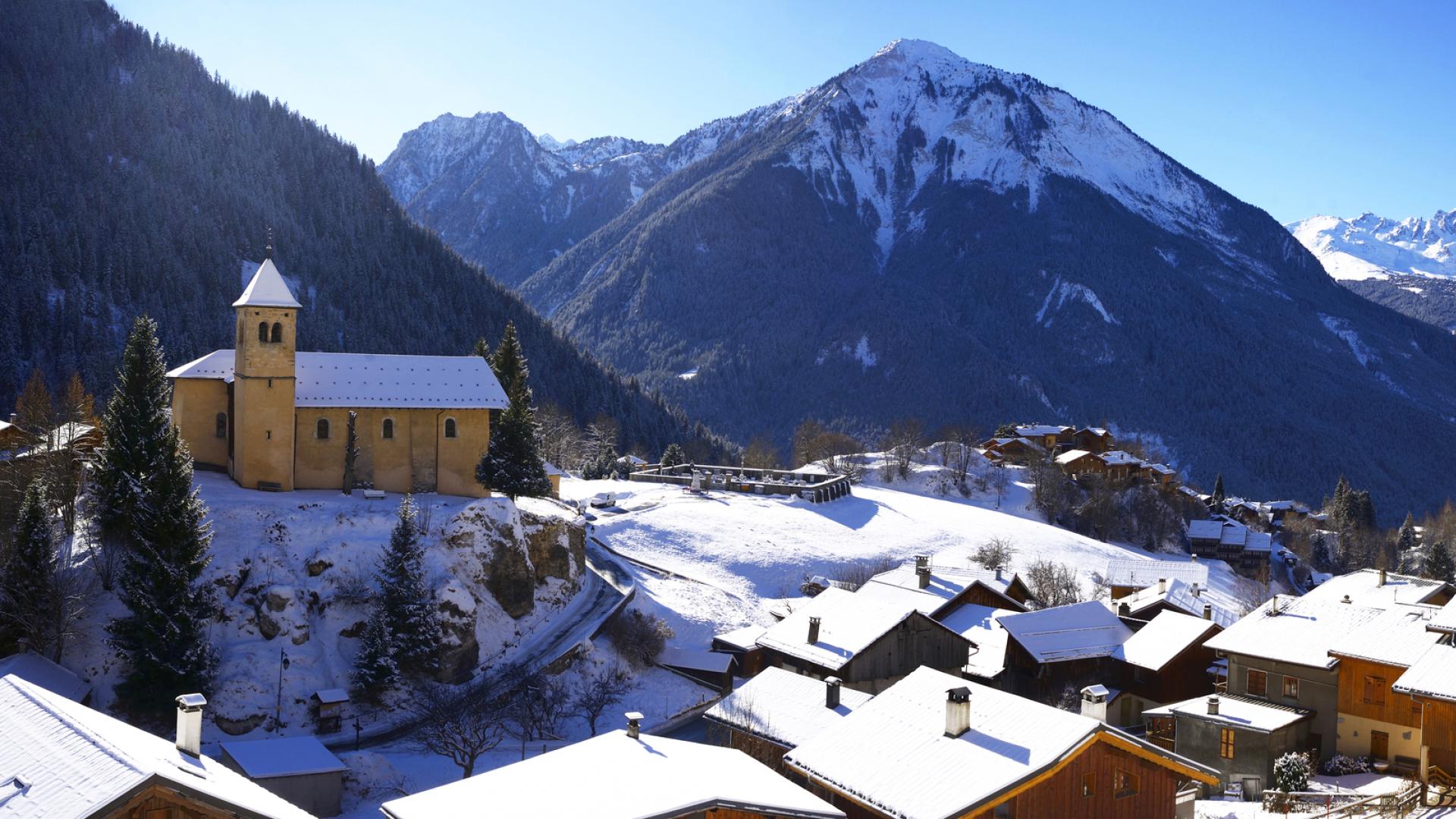 Warning roadworks
Before Champagny en Vanoise :
Following the rehabilitation of the Grand Pont de Bozel, works will take place from 25 April to 30 September. Traffic will be alternating during this period.
From 23rd May to 8th July the road will be closed from Monday evening to Friday morning from 9.30pm to 6am. A diversion will then be set up via Montagny (D89) from Moûtiers.
Air
The 4 nearest airports are:
- Genève-Cointrin
- Lyon-Saint-Exupéry
- Grenoble
- Chambéry
Then taxi, shuttle bus or bus to the resort.
Road
Our advice: switch off your Sat Nav when you get to Albertville to avoid suggestions of roads that are closed in the winter.
From Chambery, take motorway A43 and A430 to Albertville then the N90.
- when you get to Moûtiers, take exit D915 towards Vallée de Bozel. In Bozel, take the D91b to Champagny-en-Vanoise.
Train
Get out at Moûtiers / Salin / Brides-les-Bains station.
Then taxi or bus link. For the bus, book your seat in advance on Altibus or on +33 (0)9 70 83 90 73.

Taxi
Taxi, bus, minibus to Champagny-en-Vanoise: M. André DUNAND / tel. 06 11 40 52 53 / dunandvanoisevoyages@orange.fr
Mandatory winter equipment
To ensure everyone's safety on our roads, the law now requires drivers to have equipment adapted to winter. From November 1 to March 31, it is mandatory:
- either to have metal snow chains or textile snow socks to equip at least two of the car's driving wheels.
- or to be equipped with four winter tyres.
Traffic information
In France: tel. 04 79 37 73 37 or 0 800 100 200 (24/24, call free from a landline)
From abroad: tel. +33 892 687 888 (24/24)
Traffic France : www.bison-fute.gouv.fr
Traffic Savoie : www.savoie-route.fr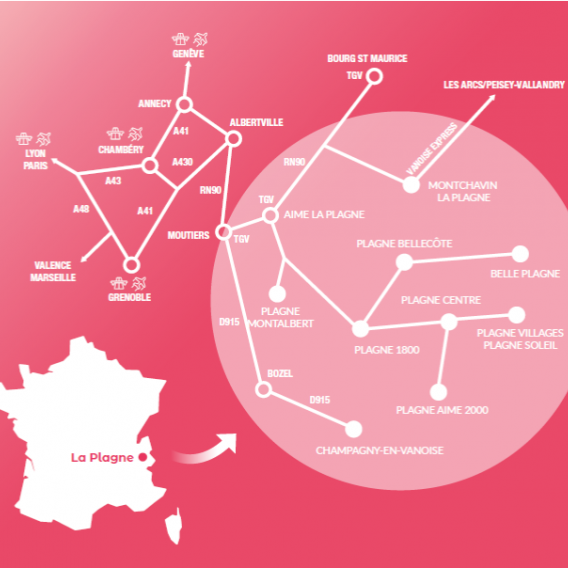 Further information
Champagny-en-Vanoise is: - 660 km from Paris - 200 km from Lyon - 180 km from Genève - 125 km from Grenoble GPS coordinates: Latitude : 45.45400000 - Longitude : 6.69540000