Vertigo Experience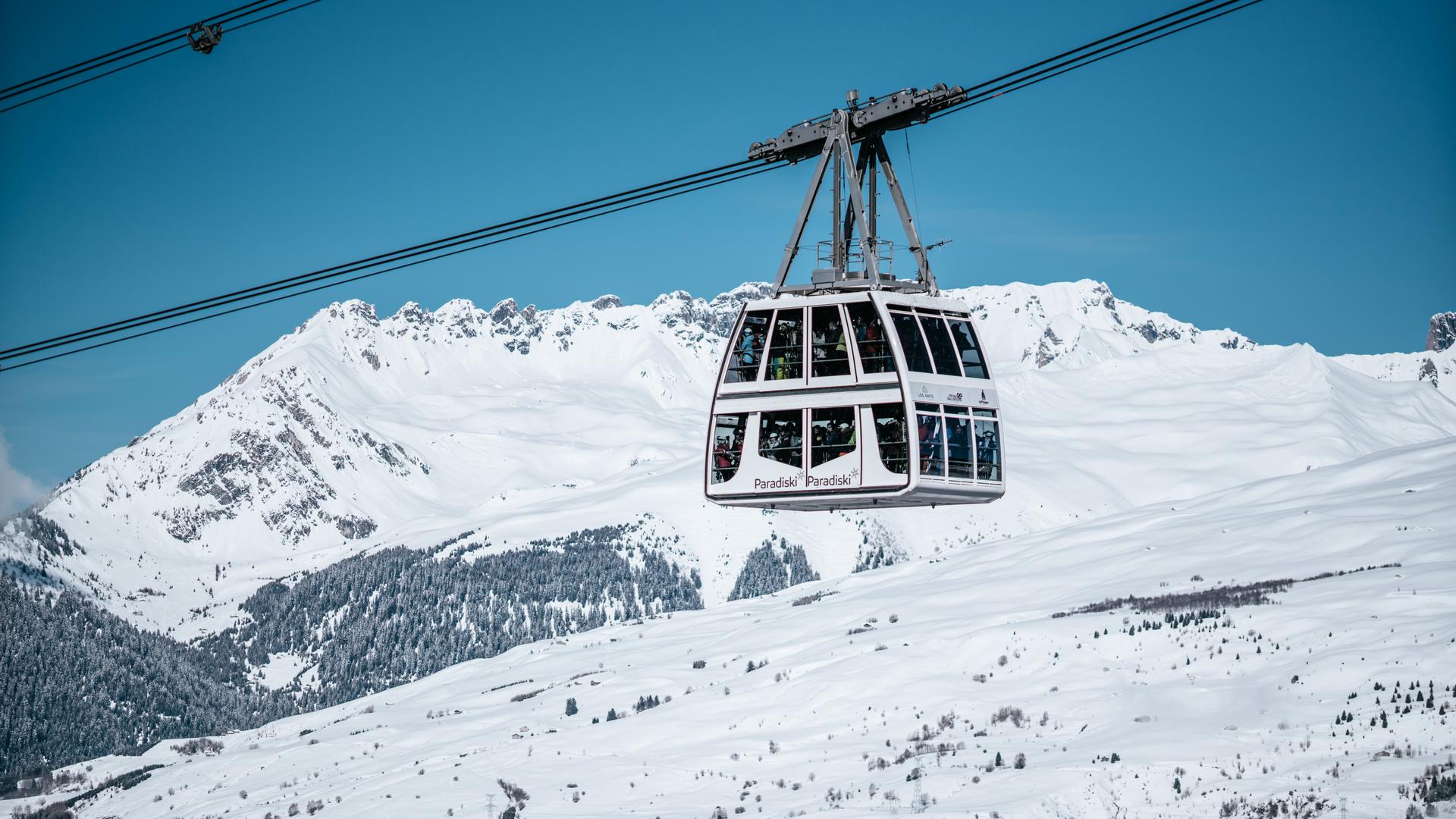 The Vanoise Express is revealing even more of the view

Paradiski® presents VertiGO, a dizzying experience 380 metres above the ground. Thanks to a 1.70m2 transparent glass plate in the floor of the lower level of both of the 2 cabins, passengers can now enjoy the view in 3 dimensions, combining a 360° panorama of the legendary surrounding mountain peaks and a plunging view of the Ponthurin valley under your feet!

To enjoy the view, you must have a Paradiski® pass.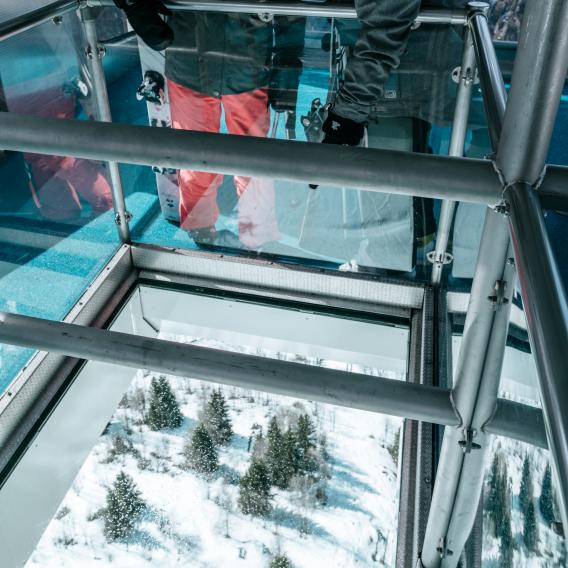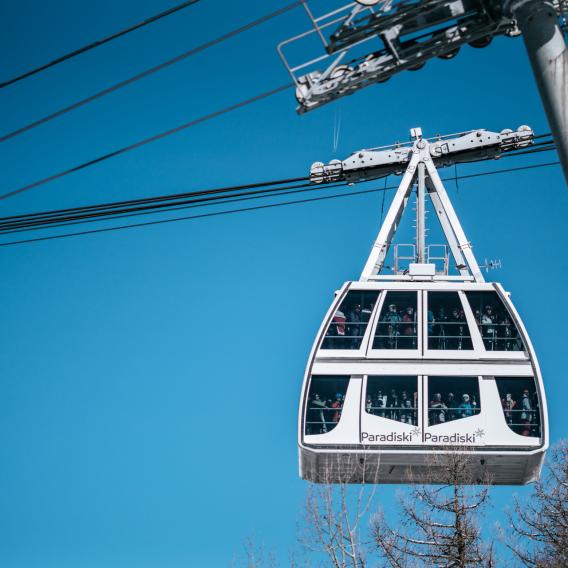 Technical details
Each glass plate measures 1407mm x 1207mm
Cabin capacity: 189 people
The glass plates were fitted without altering the structure of the floor
Heated and soaked laminated glass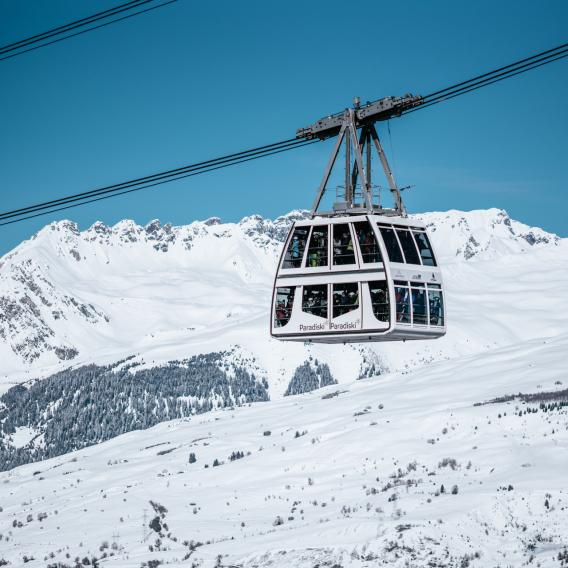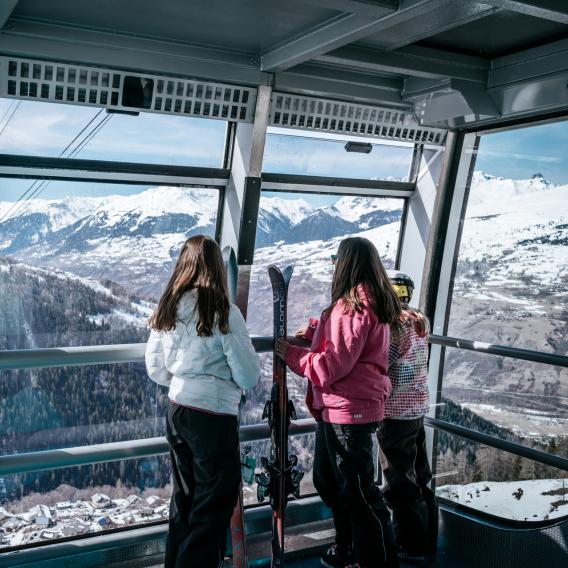 The Vanoise Express
The Vanoise Express, a feat of technology acknowledged as being the world's largest cable car, has 2 two-level cabins that run independently without any pylons between the stations at Plan Peisey and Montchavin. Since 2003, 2000 people / hour can cross the Ponthurin valley in under 4 mins to enjoy the ski slopes in Les Arcs/Peisey-Vallandry and La Plagne. A real symbol of Paradiski®, the cable car has inspired a variety of original experiences since its creation (The Sky Diner in 2015, Paradiski® Gravity in 2014 and Ride on the Roof in 2011), as well as a very special collaboration with French designer Jean-Charles de Castelbajac.