Tourist office La Plagne Champagny en Vanoise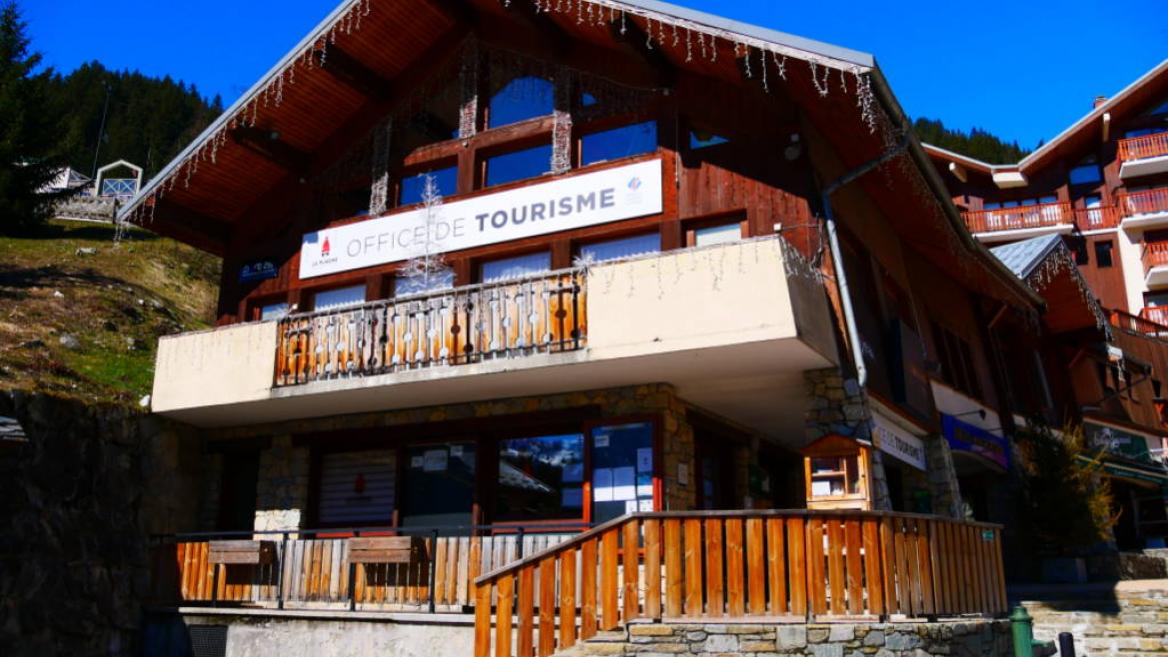 Office de tourisme La Plagne Champagny en Vanoise
Le Centre
73350 Champagny-en-Vanoise
See the map
---
Informations COVID-19
Fermeture du 16 mars au 1er juin 2020. L'Office de tourisme rouvrira ses portes le 2 juin 2020.
---
Due to the government directives related to the Covid-19 situation, the tourist office is currently closed. It will open June 2, 2020.
Located in the village centre, the Champagny en Vanoise Information point is open all year round.

Get all the information you need on the village and surrounding area.
Ski area, snow conditions, snowshoe outings and walks... Hiking trails, events, weather conditions, tracks opening and any other information that will be useful during your stay.

- Holiday advice: events and entertainment, La Plagne Resort (accommodation), restaurants, shops, providers...

- Booking for events and activities proposed by the tourist office, courses, workshops...

- At your disposal: weekly entertainment program, Plagne Access Card, Alpine skiing and cross-country skiing map, resort map, walking and snowshoeing trails map, information screen.

- Services: photocopies and scanning of documents, loan of board games, 30 min free wifi connection per day, lost and found.

- Sale of products: Hippocket wifi box rental (daily rental and more): private high speed wifi network, sale of bus tickets, hiking maps (I.G.N. maps), trail guidebooks (trail topoguides), fishing permits, souvenirs (La Plagne winter hats and pens, books about the area...).

- Sale of lift tickets (summer only): for hikes, biking itineraries and starting point for paragliding flights
Payment method
Bank/credit card
Cheque
Cash
Prices
Payment in PLAGNE ACCESS accepted. ► Good to know : Plagne Access: 10% off on shop | 8% off on bobsleigh.
Open
From 17 March to 1st June 2020: tourist office closed due to the Covid-19 situation. Summer: Daily 9 -12.30 / 2.30 - 6.30 pm Winter: Monday, Tuesday, Wednesday, Thursday & Saturday: 9 - 12.30 / 2.30 - 6.30 pm Friday: 9.30 - 12.30 / 2.30 - 6.30 pm Sunday (during french holidays): 9 - 12.30 / 2.30 - 7 pm Sunday (off french holidays): 9 - 12 / 3.30 - 7.30 pm Bank holidays: 9 - 12 / 3 - 6.30 pm Spring & Autumn: Monday - Thursday : 9 - 12.30 / 2.00 - 5.30 pm Friday : 9.30 - 12.30 / 2 - 5.30 pm Closed on week-ends & bank holidays
Tourist office La Plagne Champagny en Vanoise
Office de tourisme La Plagne Champagny en Vanoise
Le Centre
73350 Champagny-en-Vanoise