Rafting and canoeing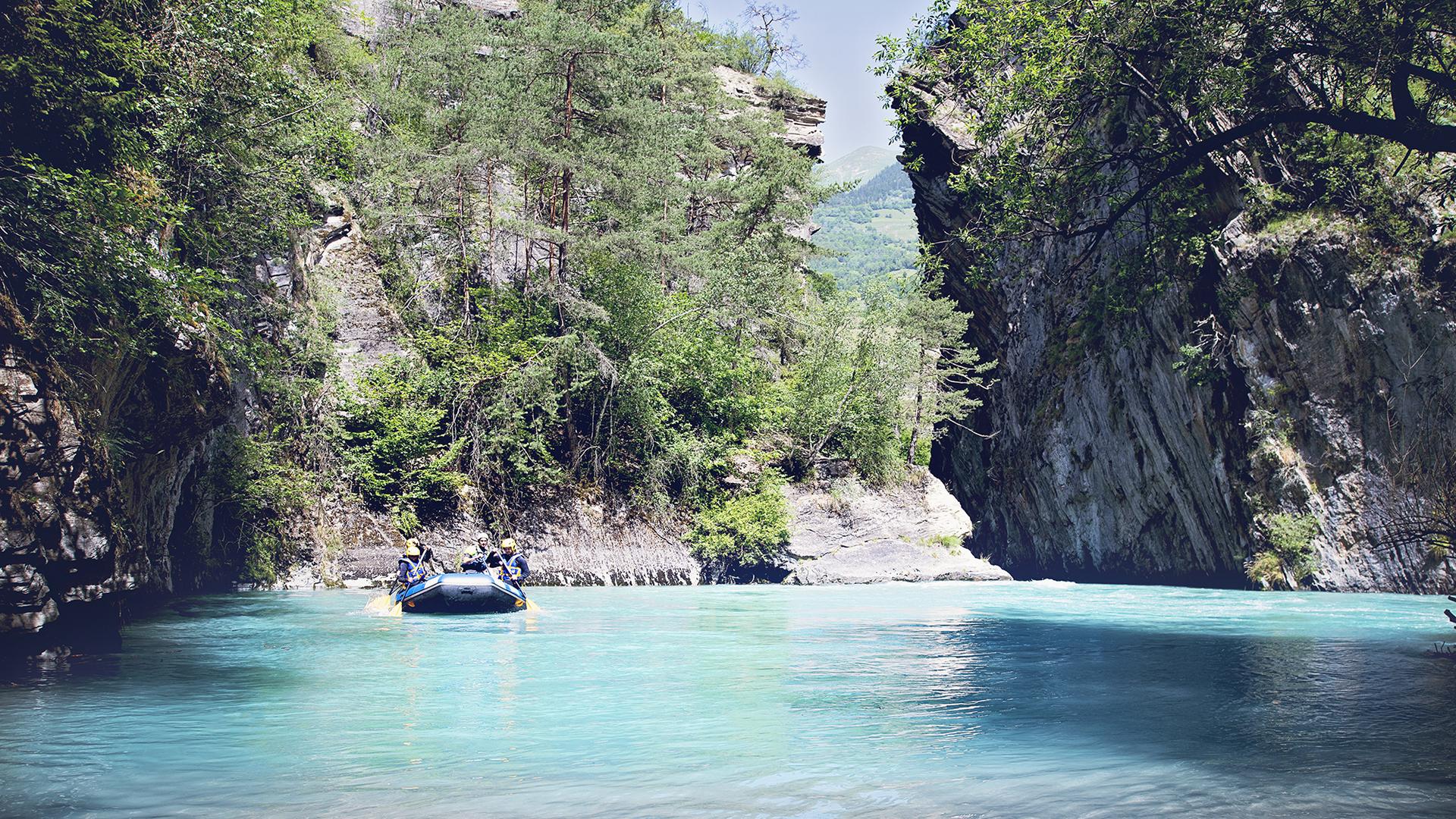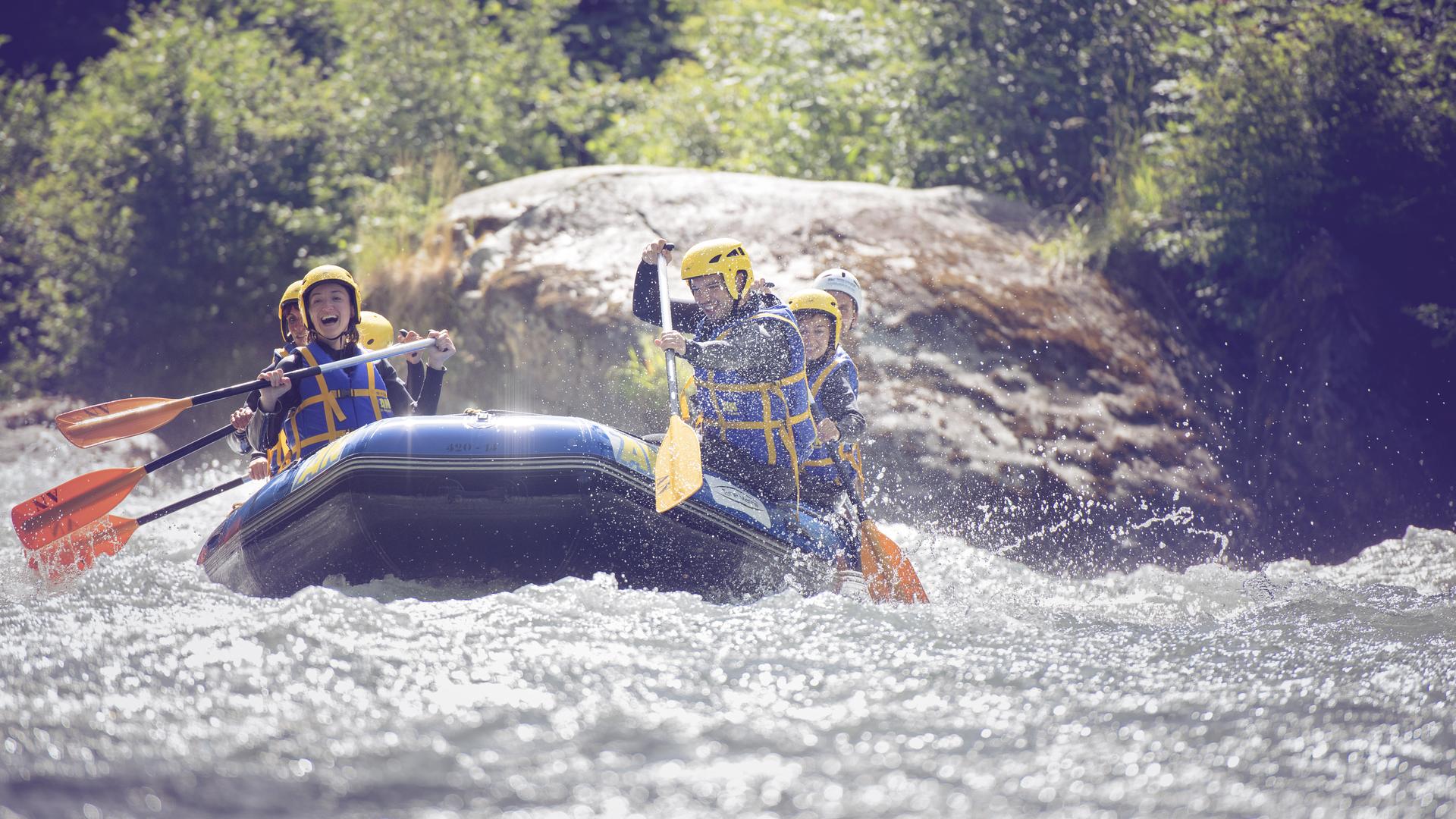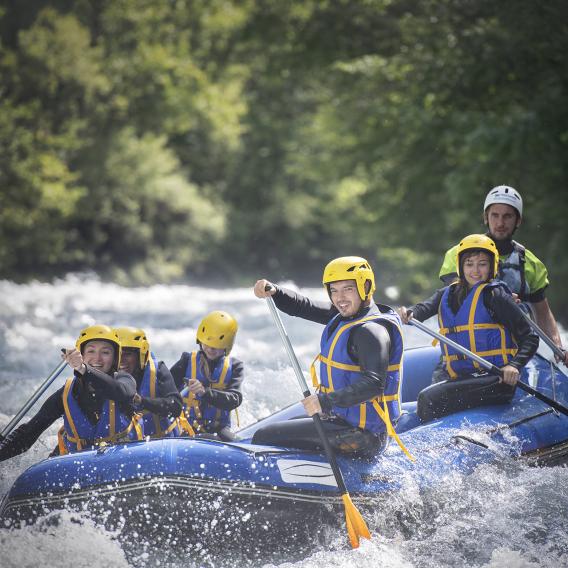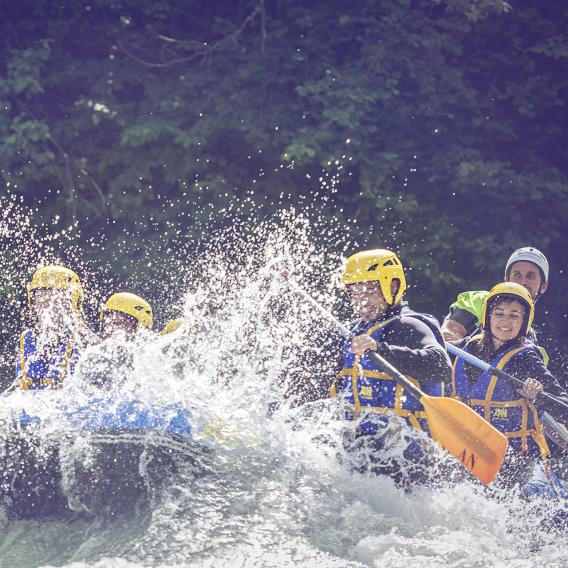 It's more fun if you raise your arms!
Rafting is the best-known activity on the river and is a group activity, which many people will find reassuring! The inflatable and colourful rafts hold a family or a group of friends looking for a group thrill. Children aged 8 and over can do a descent of the Isère and there is a choice of levels on offer: sporty, initiation, complete… According to your choice, you can discover the famous Aime rapids or the gorges at Centron. Whatever you opt for, your guide will make it an extraordinary experience. Just one prerequisite for this activity: you have to be able to swim, of course…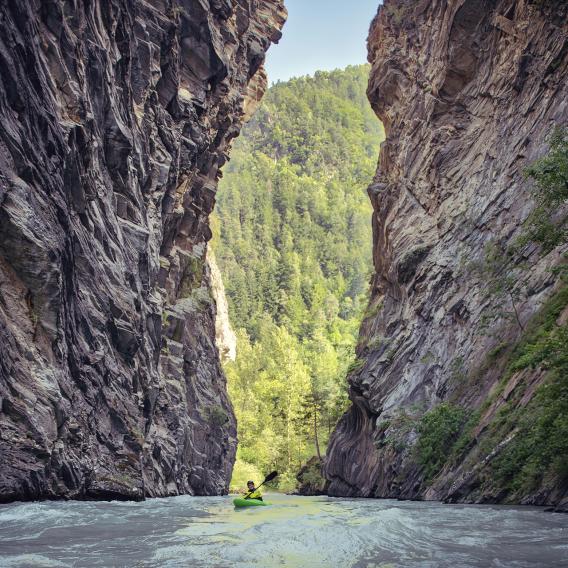 The canoe or hot dog version
If water is your element and a foaming river your ideal swimming pool, then opt for canoeing. Based on the same principle as rafting, the boat takes just 2 people, so it offers greater autonomy to its "passengers". The instructor is next to you to guide you and teach you the basics of navigating in white water. One small piece of advice: choose your teammate carefully.