The concept is simple: you have an hour to escape the game room by solving clues and working as a team! Savviness, communication and a love of games are the winning trio for getting out (in one piece).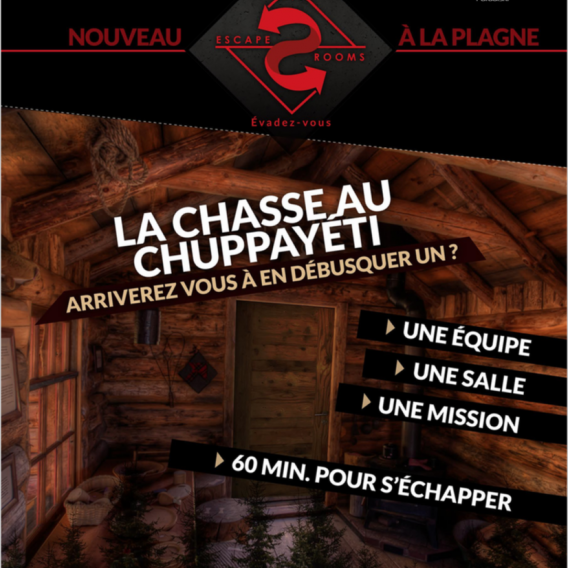 Hunting the Chuppa Yéti
The pitch: the little yeti called the Chuppa Yeti has reached "grail" status and is too cute to stay hidden away. Everyone wants one of their own, including you. A trail appears, leading you to old Émile who lives in a cabin tucked away in the mountains… Min. age 8 years, this room takes you to a fantasy world for a game that is not easy to solve. Get your brain cells warmed up, it's going to be a challenge!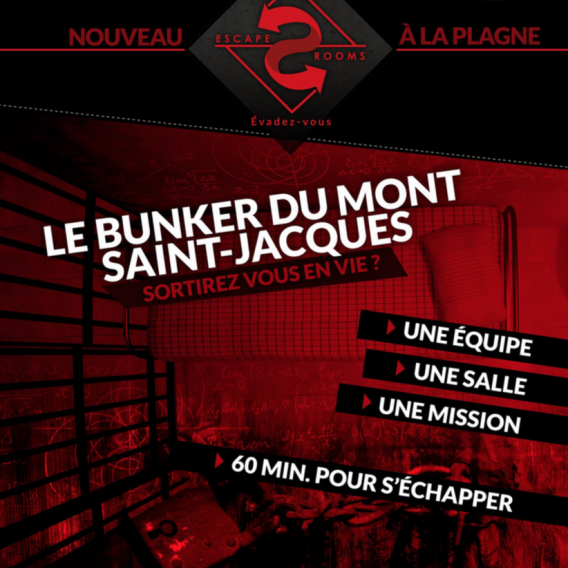 The Mont Saint-Jacques bunker
The pitch: in a post-apocalyptic world, you wander the mountains until you hear a signal which you follow, looking for shelter and, hopefully, other survivors. You then come to a strange and quite frightening place where you have to keep a cool head and plan well. This adrenalin-boosting room is for players aged 16 and over in search of a real thrill. You won't forget it in a hurry!