Via Ferrata | Climbing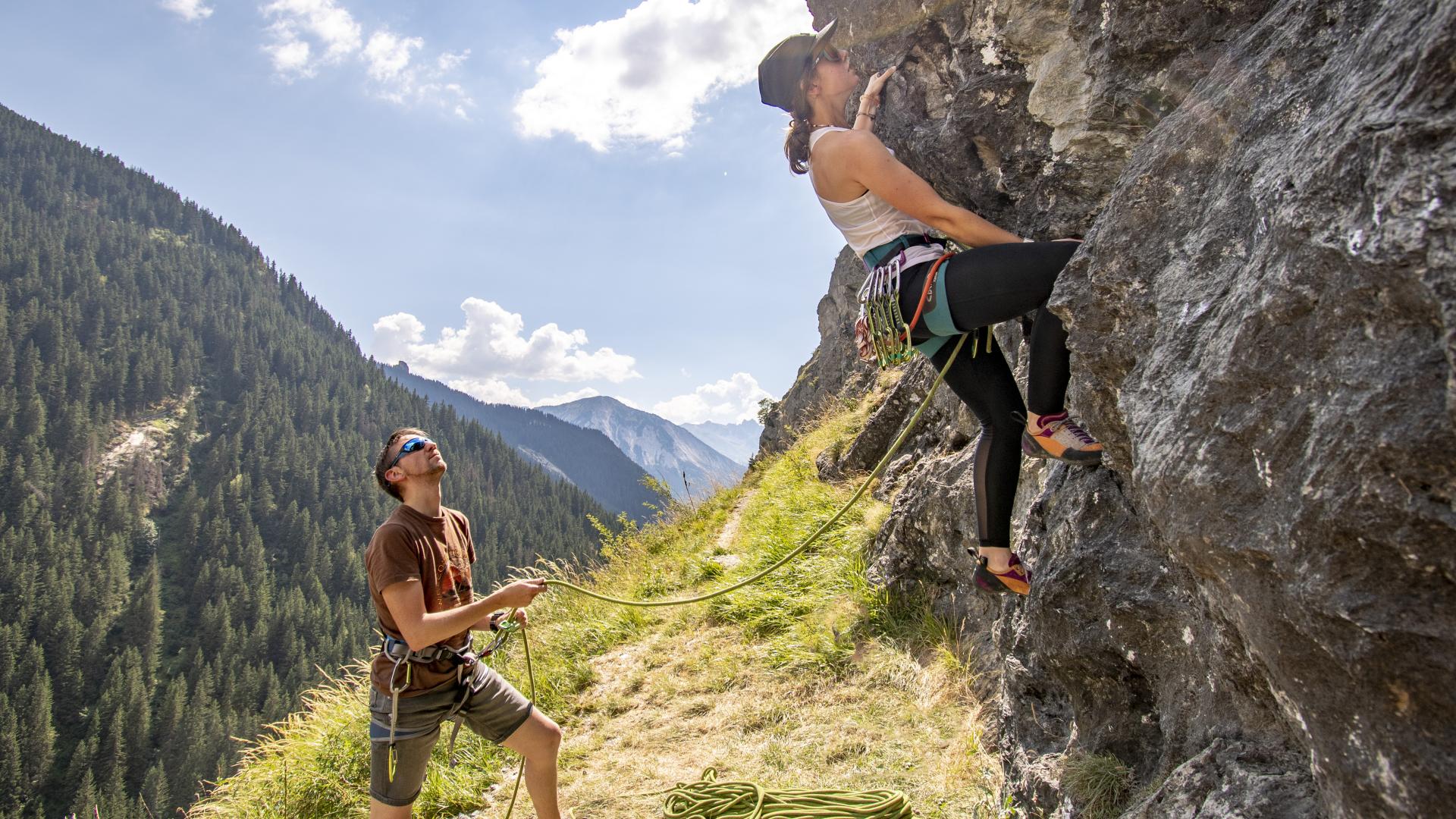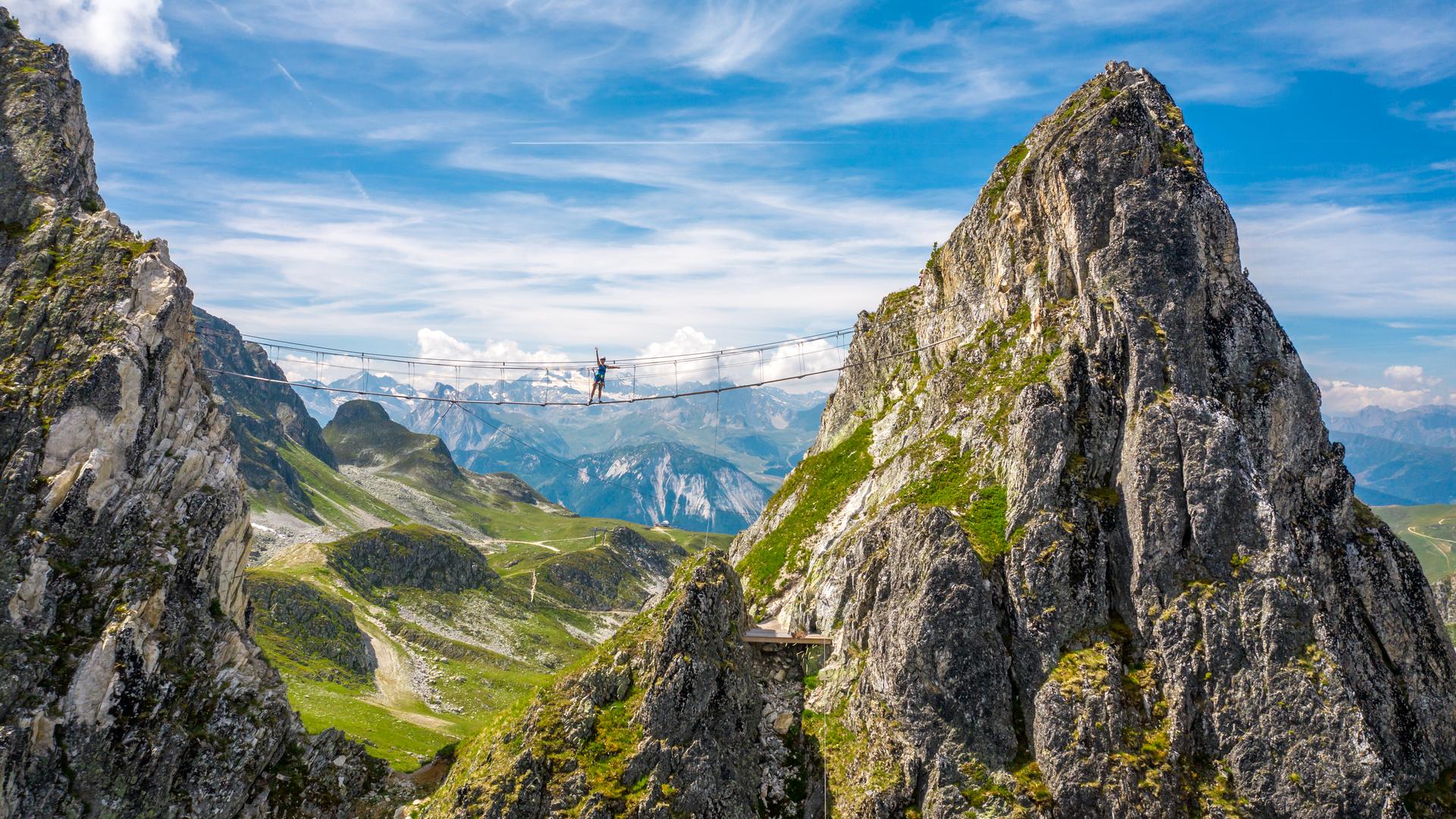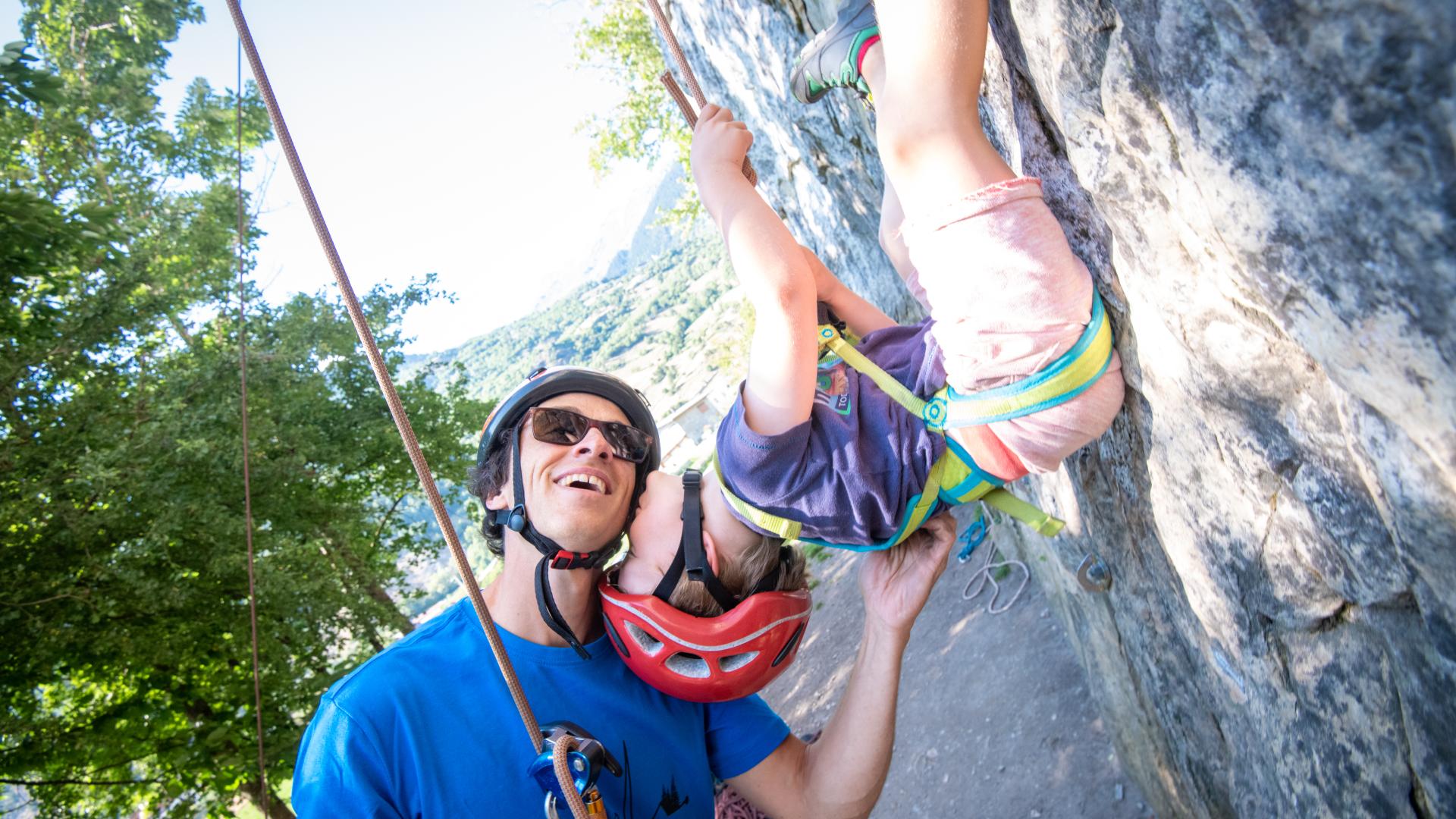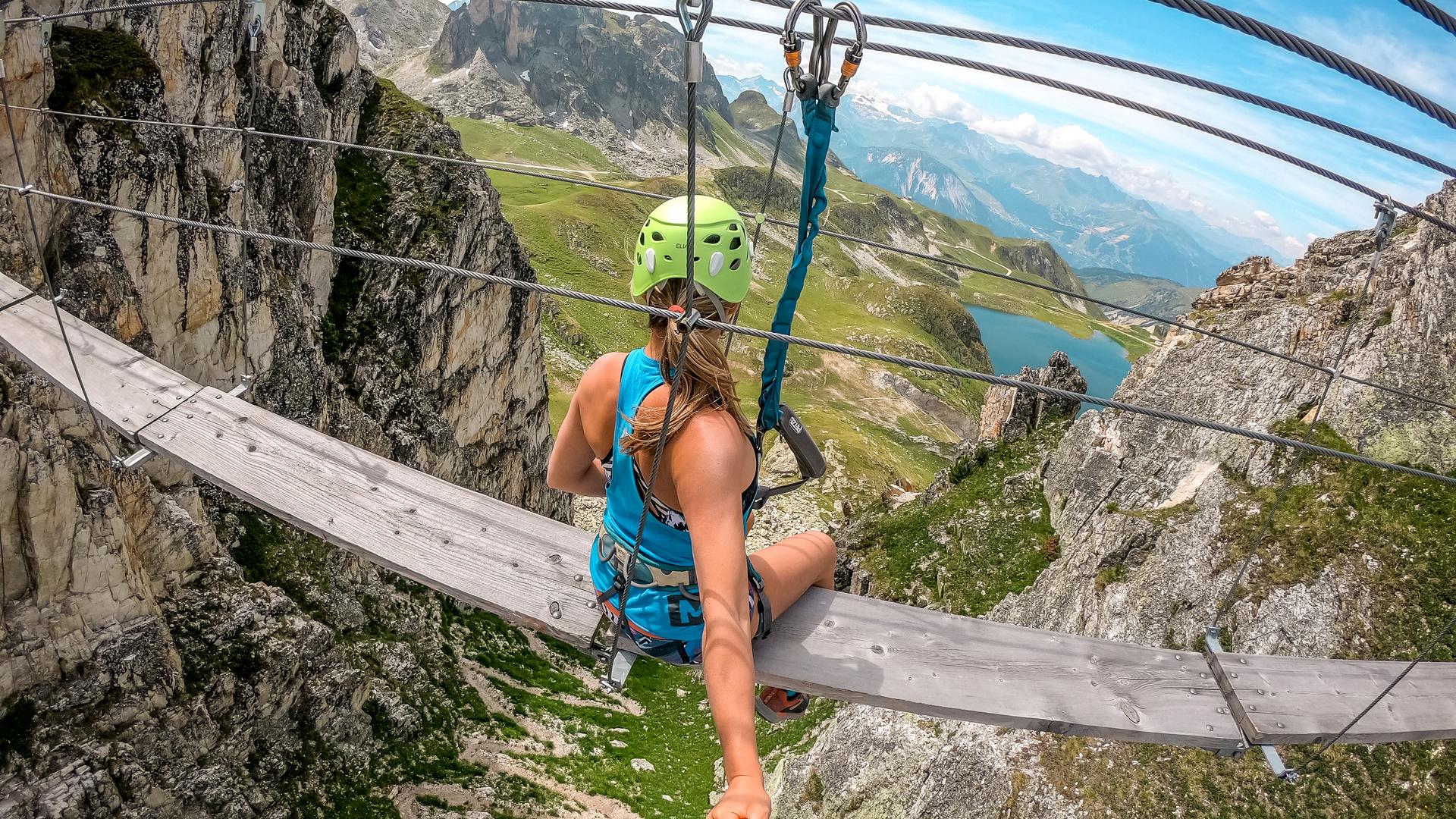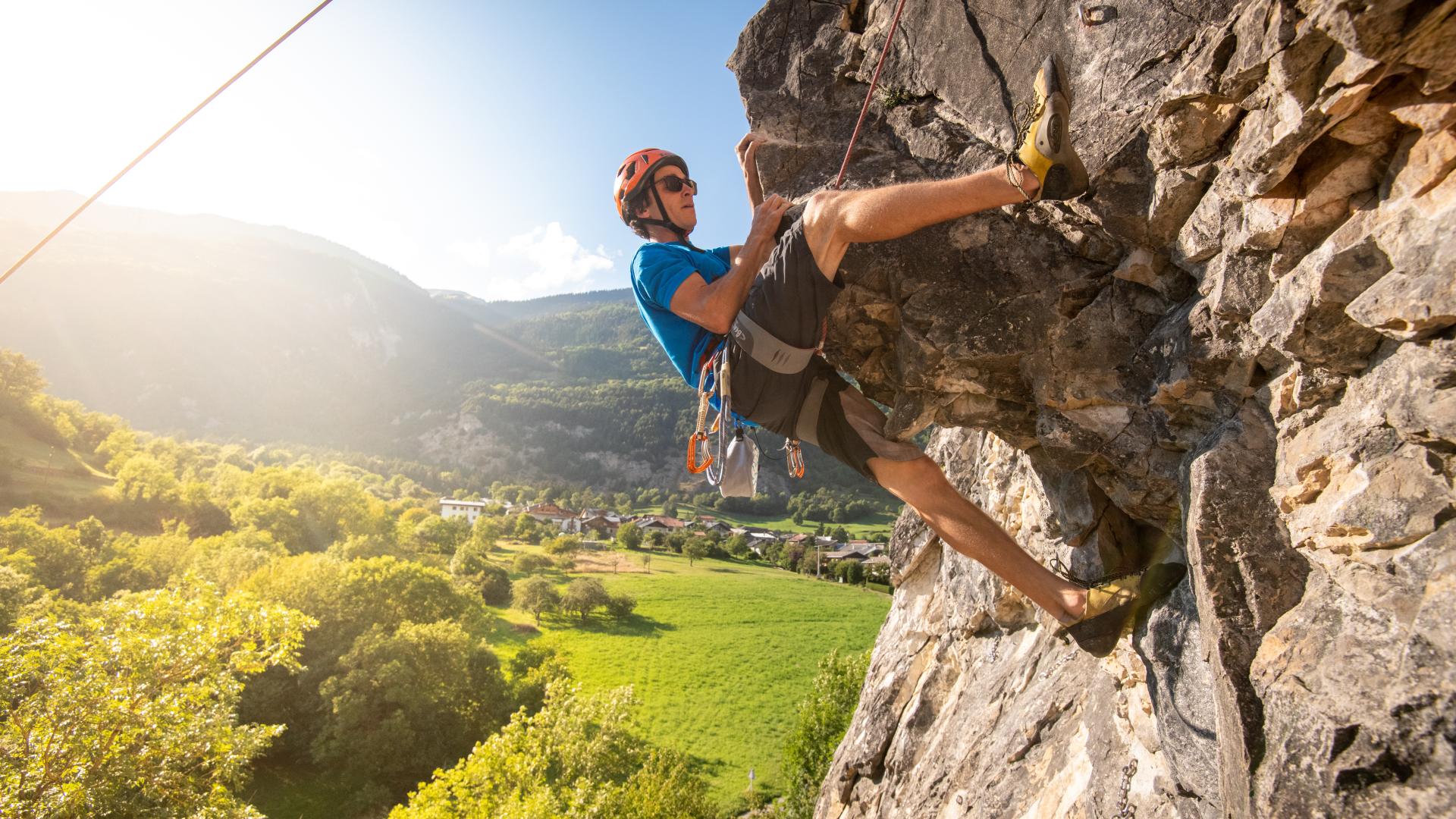 Feel a rush of adrenalin run down your spine as you approach a via ferrata, hear your children's cries of joy from up in the trees, observe the spectacle of the mountain from the air. La Plagne offers you moments of intense emotion to experience on your own or share with your family and friends.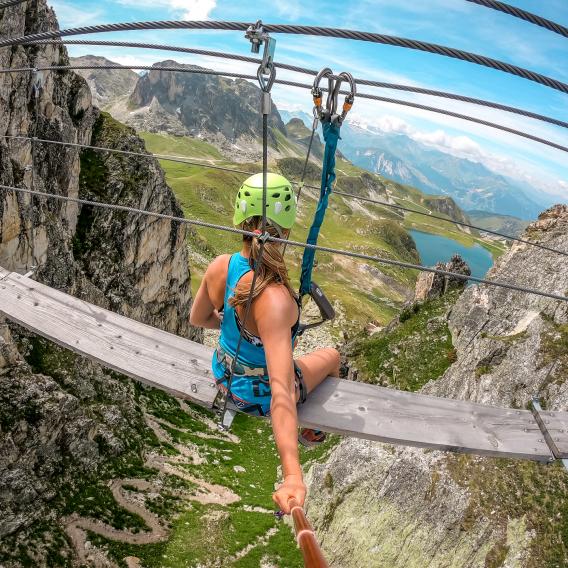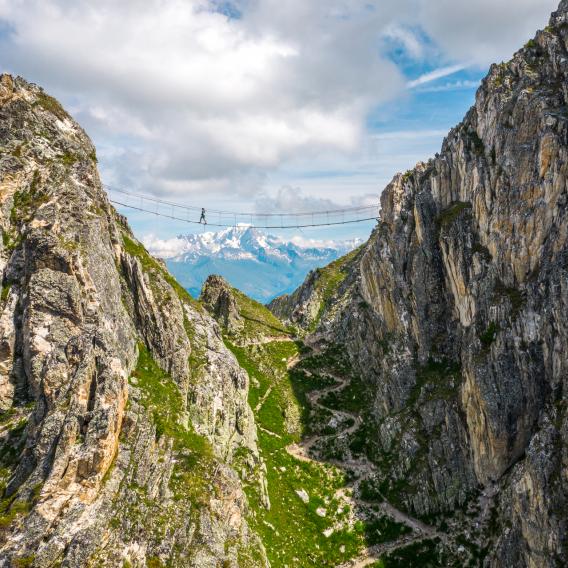 Via ferrata
Via-ferrata is an activity that originated in Italy and consists of a trail along a rock face. It combines hiking and climbing, so you tend to move upwards, using ramps, ladders, bridges, beams, etc. You've probably understood that this is a vertical activity! Don't worry, though, you are attached with a lifeline, so this is a safe adventure. The aim is simple: to get to some unusual viewpoints. How does it work? La Plagne's three via-ferratas are freely accessible. First, you need to get a harness and a helmet and beginners will need a guide! Les Bourtes via ferrata has two zipwires along the way, so don't forget to take a carabiner (rental of Via Ferrata equipment).
Climbing
This is a discipline that is more and more popular. While it is an indoor activity in urban locations, the mountain allows you to try the "great outdoors" version, where you climb to the peak from an exceptional starting point. With a guide, at the head of the line or with your teammate, try climbing a route where concentration and endurance are the qualities you will need to cultivate. Work on your balance, flexibility and strength and be as one with the rockface and the environment.