Valentine's Day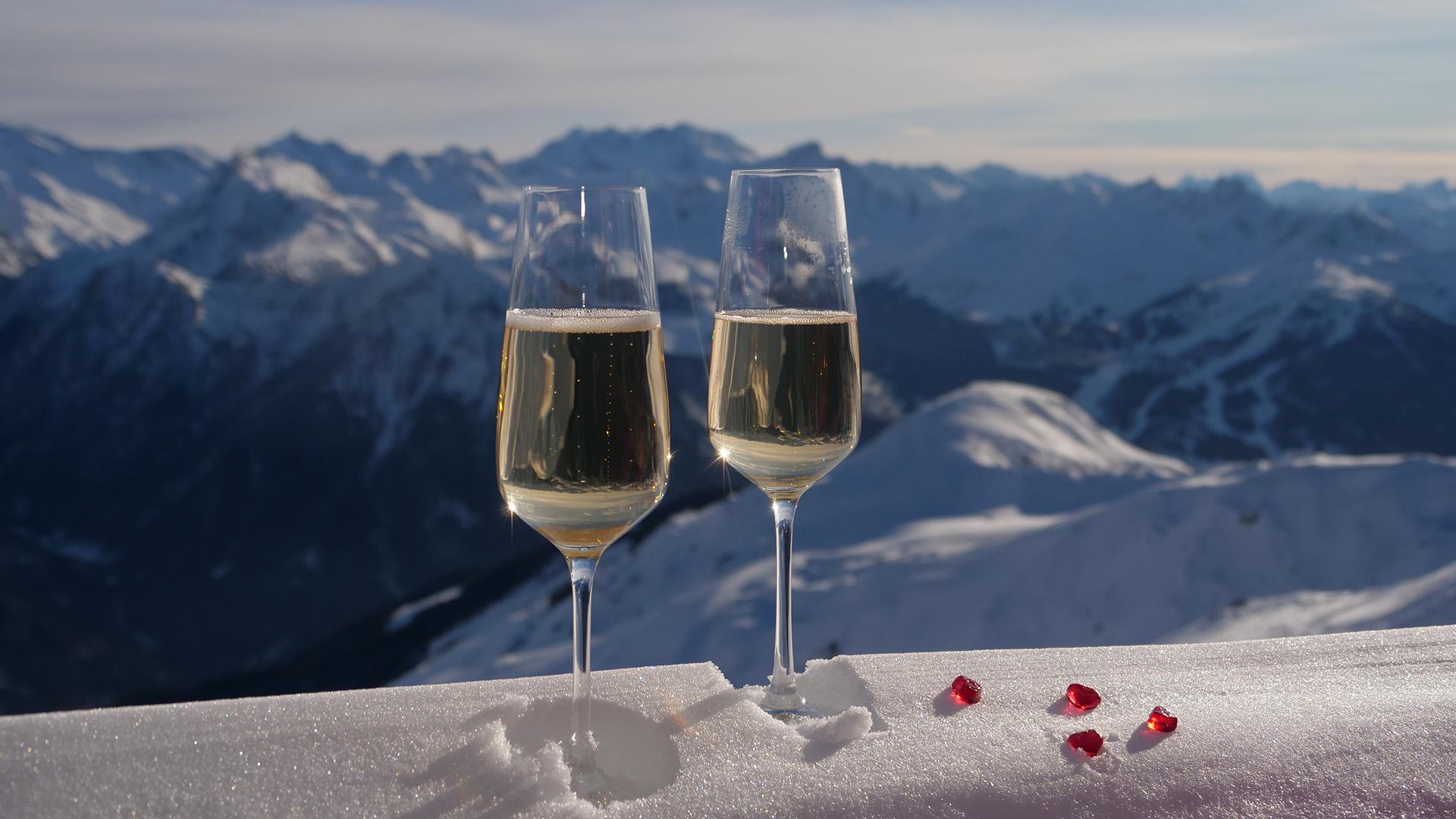 For an unforgettable Valentine's Day, go right to the top! A day with a host of special Valentine's Day activities and a romantic, gourmet moment offered on the La Plagne ski area.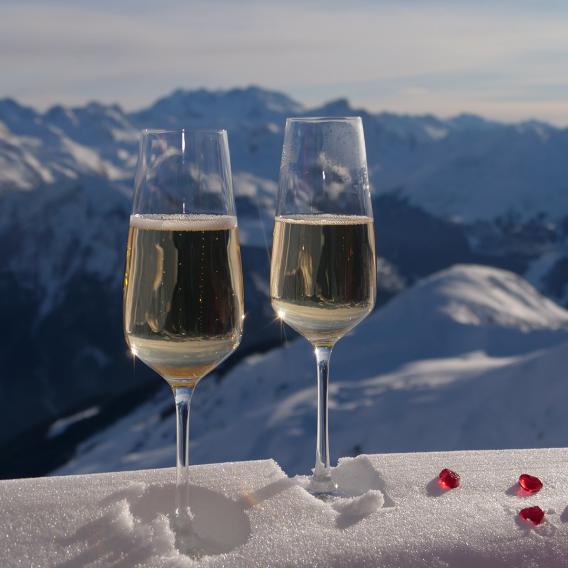 Entertainment throughout the day
For original photos: find the four-poster bed at the top of Les Verdons, our trio of Cupids and Bécoin and Colosses chairlifts decked out in the colours of love!
At the end of the afternoon: test your love on TV show "Les Plagn'Amours", with the set in Bellecôte.
To finish the day: a beautiful lantern release in Plagne Centre.
Detailed programme:
Four-poster bed: for an original photo with Mont Blanc as the backdrop.
Where: Top of Les Verdons – access from the new Lovatière chairlift or Verdons Sud chairlift
When: all day
Further info
 
Decorated chairs on Becoin and Colosses chairlifts: try to get on one of the chairs decked out in Valentine colours!
Where: Place de l'Ours at the bottom of the slopes in Plagne Bellecôte
When: from 5pm
Further info
 
Afternoon activity: TV game "Les Plagn'Amours". Come and test your love, whether you are a player or a simple spectator: this game inspired by famous TV show "Mr & Mrs" is bound to seduce you!
Lieu : Place de l'ours sur le front de neige de Plagne Bellecôte
Quand : rendez-vous à 17h
Further info
 
Après-ski activity: release of heart-shaped lanterns, celebrate your love by sending a message into La Plagne's magnificent starry sky!
Where: Plagne Centre, Place du Chaudron
When: at 6.30pm
Further info
 
Procession of three Cupids armed with their magic arrows: enjoy a heart-shaped chocolate and immortalise your love with their inflatable photo frame!
Where: bottom of the slopes in Plagne-Centre from 10 – 11am Further info
Bottom of the slopes in Bellecôte from 3 – 4pm Further info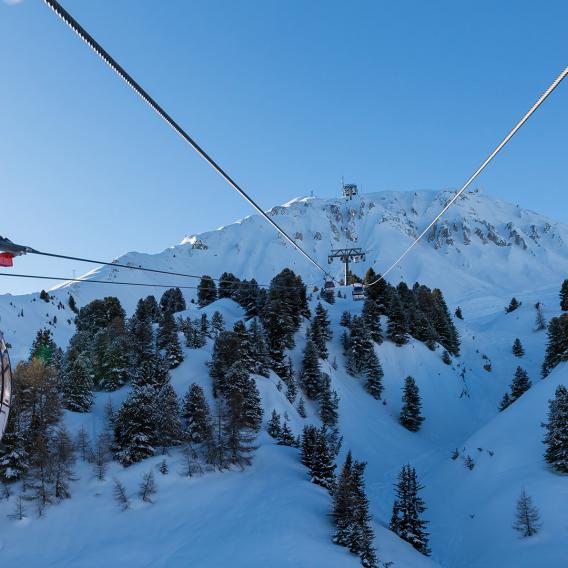 High-altitude love!
For a mountain-high Valentine's Day, go up to the Grande Rochette, the Fornelet or the top of Champagny gondola.
To start or end your day on a romantic note, enjoy a gourmet and tender moment in the La Plagne ski area!
On the programme: special Valentine's Day breakfast or aperitif, gifts and skiing!
Top of the Grande Rochette - Plagne Altitude
Try to win your spot for a Valentine's Day at the top of the Grande Rochette!
On the programme: meeting at the top of the Grande Rochette at 5.20pm, a special Valentine's Day aperitif and lots of gifts! To finish in style, Last Tracks: skiing down by torchlight!
Top of the Fornelet - Plagne Montalbert
Meet at 5.30pm to go straight up to Le Fornelet on Montalbert gondola, where an aperitif awaits you.
Limited number: 20 couples. Information from Montalbert Tourist Office.
Access on foot only
 Top of the La Plagne Champagny-en-Vanoise gondola
Meet at the start of the day for a free breakfast at the top of Champagny gondola.
Come and share a tasty, gourmet moment with your loved one.
You must have a valid ski pass to take part in this activity. Accessible to non-skiers also.