Mountain Cart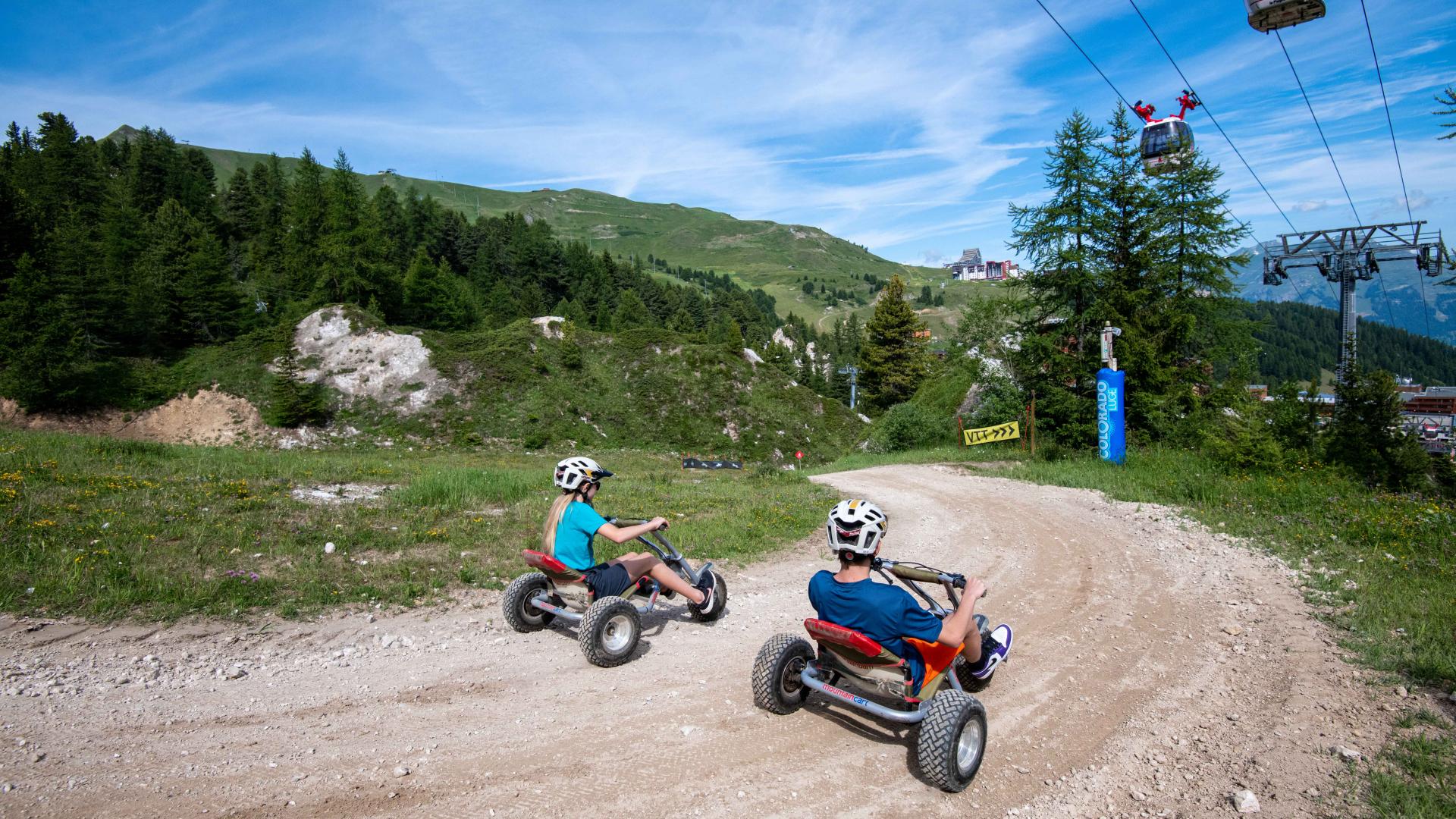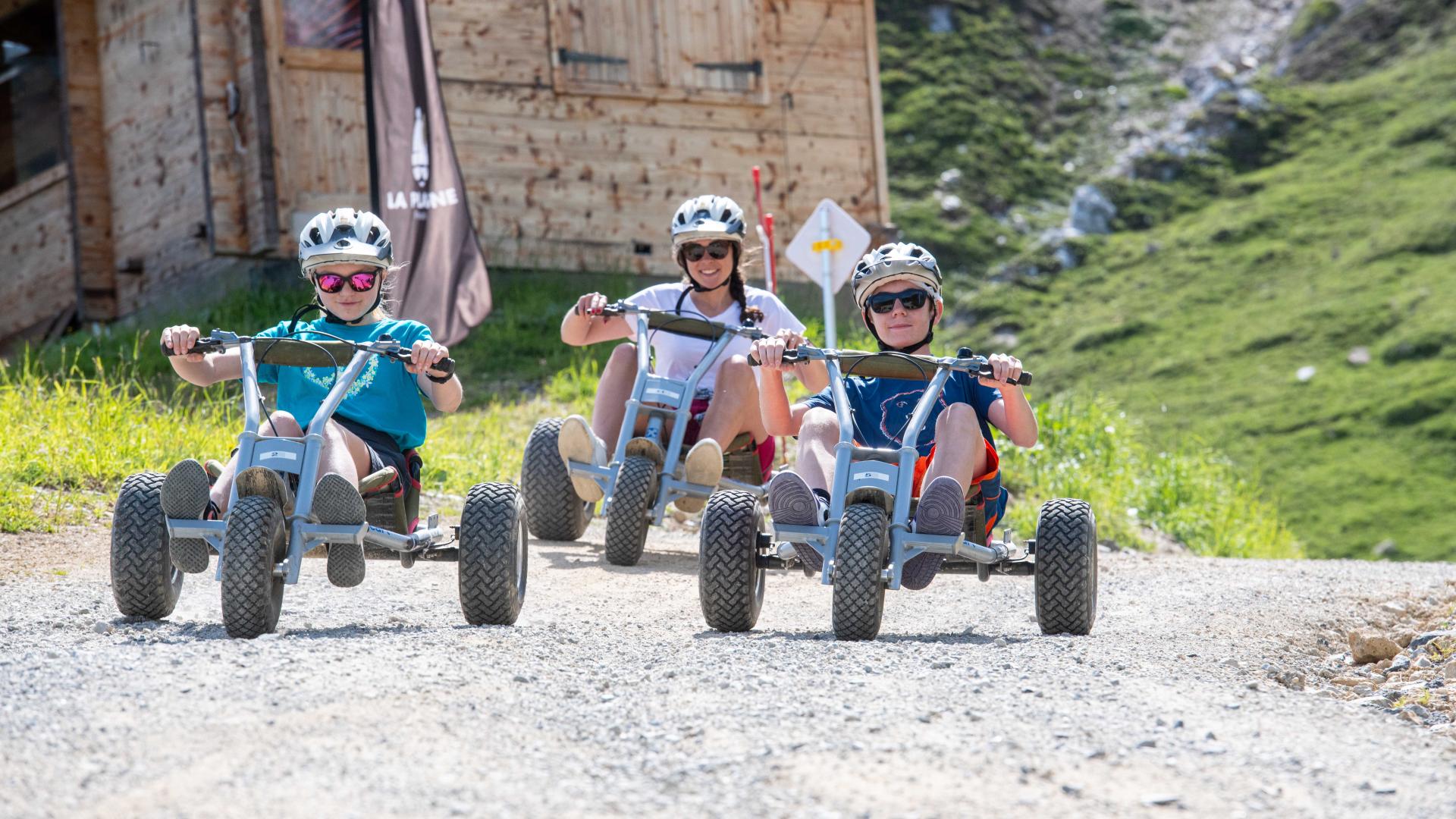 ON YOUR KARTS, GET SET, GO!!!
A new thrilling activity for all ages!
You are bound to enjoy a Mountain Cart descent.
Whether you want to go down in leisurely style or sports mode, with your family or friends, you can race down the appropriate track for you on your Mountain Cart from the top of Colorado chairlift to Plagne Centre.
2 courses to cover everyone's preference !
Colorado run (red): 1585m long and drops down 300m 
Buffalo run (blue): 1785m long and drops down 300m
Accessible to all: minimum height 1m30 (to ride down COLORADO CART red run, under 12s must be accompanied by a responsible adult on the circuit, 1 kart per person).

No reservation required. Open daily except Monday, 10am – 5.30pm
Obligatory equipment provided (you cannot wear your own helmet)
Meeting point at the chalet at the bottom of Colorado chairlift
Our rates (2022)