Detail of traffic conditions
Traffic forecasts to the station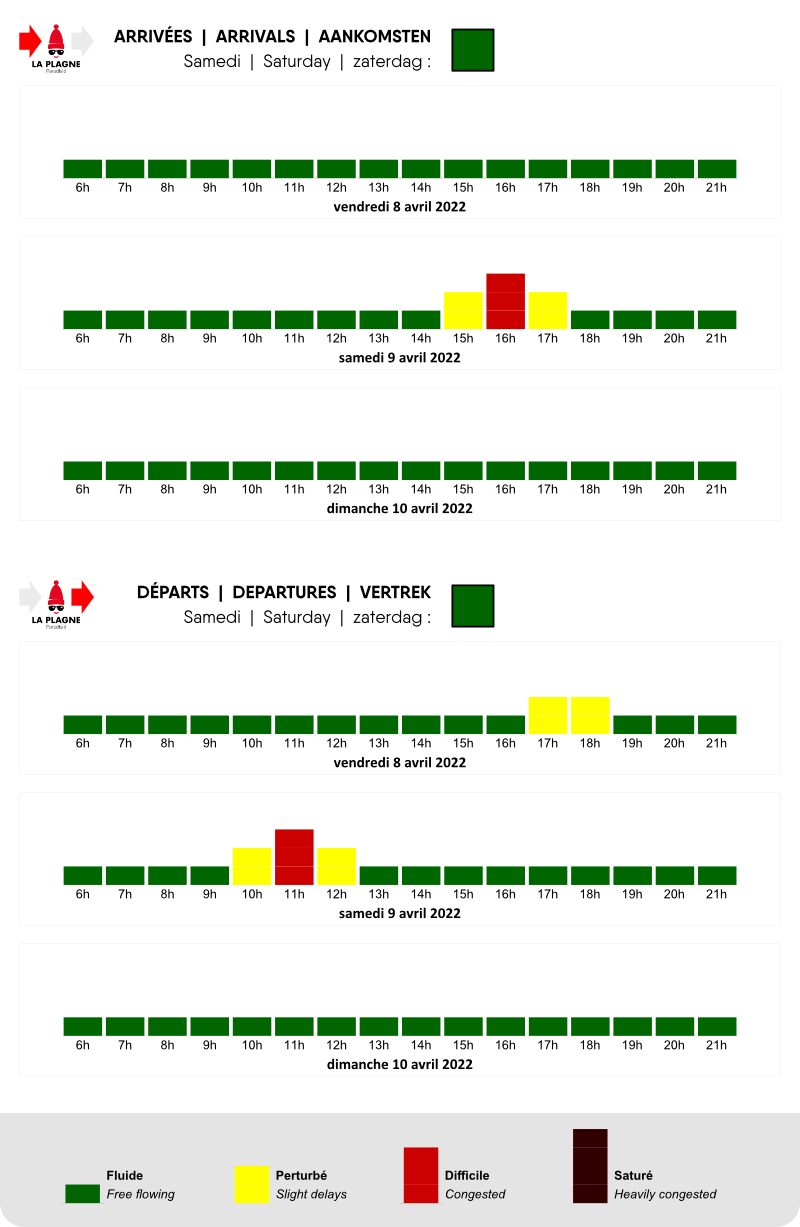 Mandatory winter equipment
To ensure everyone's safety on our roads, the law now requires drivers to have equipment adapted to winter. From November 1 to March 31, it is mandatory:
- either to have metal snow chains or textile snow socks to equip at least two of the car's driving wheels.
- or to be equipped with four winter tyres.
Traffic information
In France: tel. 04 79 37 73 37 or 0 800 100 200 (24/24, call free from a landline)
From abroad: tel. +33 892 687 888 (24/24)
Traffic France : www.bison-fute.gouv.fr
Traffic Savoie : www.savoie-route.fr
Get into good habits
The 4 good habits to adopt for a smooth journey
Habit n°1
Always carry chains in the car boot, make sure you can get to them easily and practice putting them on.
Réflexe N°2
Take snacks for the whole family.
Habit n°3
Know the useful sources of information for the journey:
The PC Osiris website www.Savoie-route.fr
The La Plagne social media pages
Local radio stations: R'La plagne 101.5 or 94.9, France Bleu Pays de Savoie, Radio Autoroute 107.7
Habit n°4
Take a look at the webcams before you leave.