Ski garden - Club Piou-Piou - Plagne Centre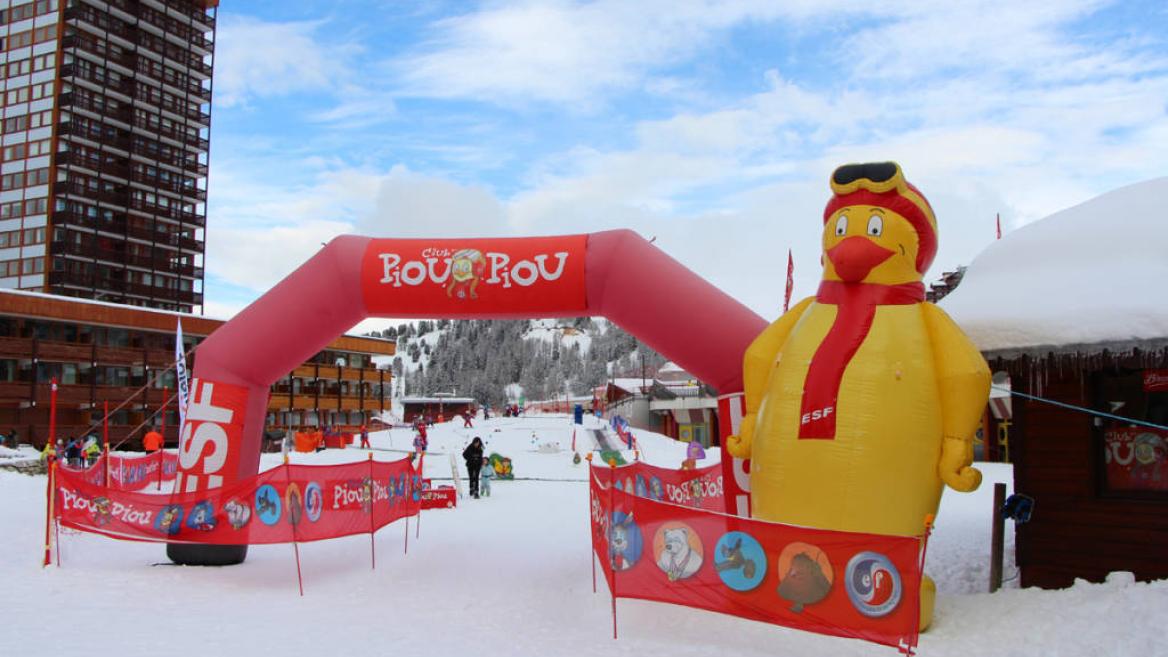 Informations sous réserve de l'évolution de la situation et des décisions gouvernementales.
Plagne Centre French Ski School
Plagne Centre
73210 La Plagne
See the map
---
Informations COVID-19
Nous accueillons vos enfants dans nos club Piou-Piou, nous contacter
---
In the Piou Piou club, everything is organised so that your children aged 3 and up can have fun learning to ski.
The Piou Piou Club is where children pass the Ourson test, the 1st of the ESF ski tests:

- in a protected area to help them learn
- with specific equipment: tow rope,
mini drag lift, magic carpets, fun structures & figurines
to help your kids learn
- instructors to supervise & teach your little ones
- Club Piou Piou medal at the end of the week
Open
From 19/12/2020 to 30/04/2021, daily.
Characteristic
OK for families with children
yes
Ski garden - Club Piou-Piou - Plagne Centre
Plagne Centre French Ski School
Plagne Centre
73210 La Plagne