Snow Kindergarten - Club Piou-Piou - Plagne Soleil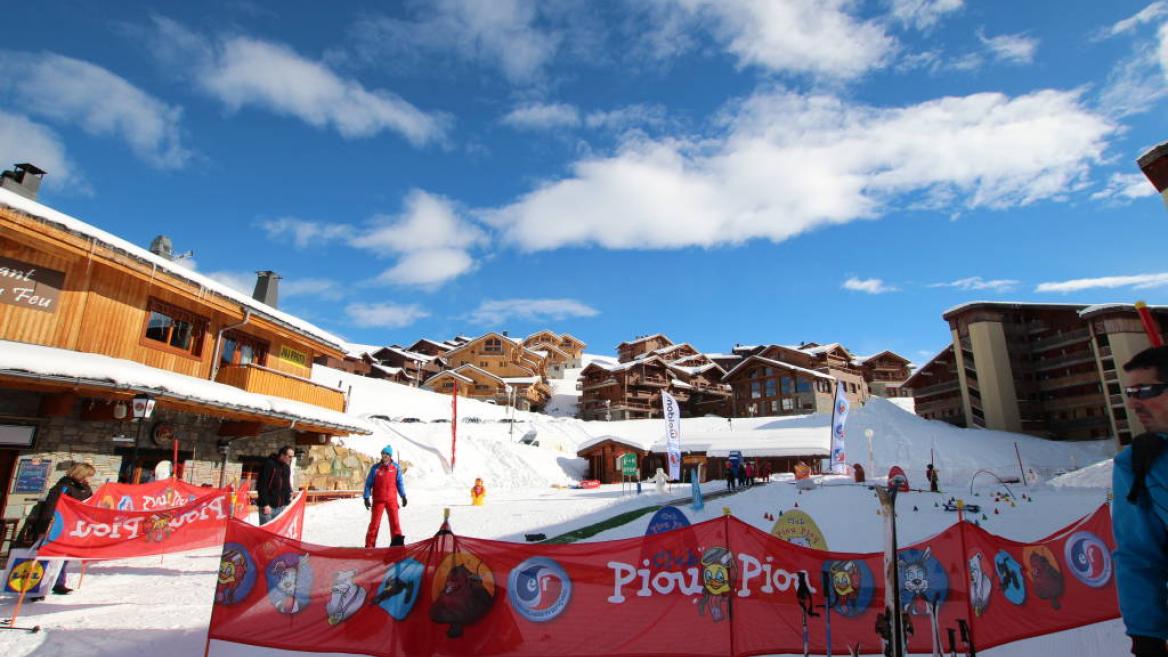 Informations sous réserve de l'évolution de la situation et des décisions gouvernementales.
Plagne Centre French Ski School
Plagne Soleil
73210 La Plagne
See the map
---
Informations COVID-19
Nous accueillons vos enfants dans nos club Piou-Piou, nous contacter
---
For the Champions of the future! In Piou Piou clubs, everything is organized in total serenity so that kids from the age of three can experience skiing as a pleasure and a game. The Piou-Piou space is on the same level as Plagne Soleil central square.
The Piou Piou Club organises the first of the ESF (ski school) capacity tests, "le passage de l'ourson" (the passage of the teddy bear).

- a protected area is fitted out with special equipment: snowman, mini ski lifts, treadmills, structures, cartoon characters to encourage learning
- instructors to coach and educate the smallest
- a Piou Piou Club medal at the end of the visit
Open
From 19/12/2020 to 30/04/2021, daily.
Characteristic
OK for families with children
yes
Snow Kindergarten - Club Piou-Piou - Plagne Soleil
Plagne Centre French Ski School
Plagne Soleil
73210 La Plagne