Ice climbing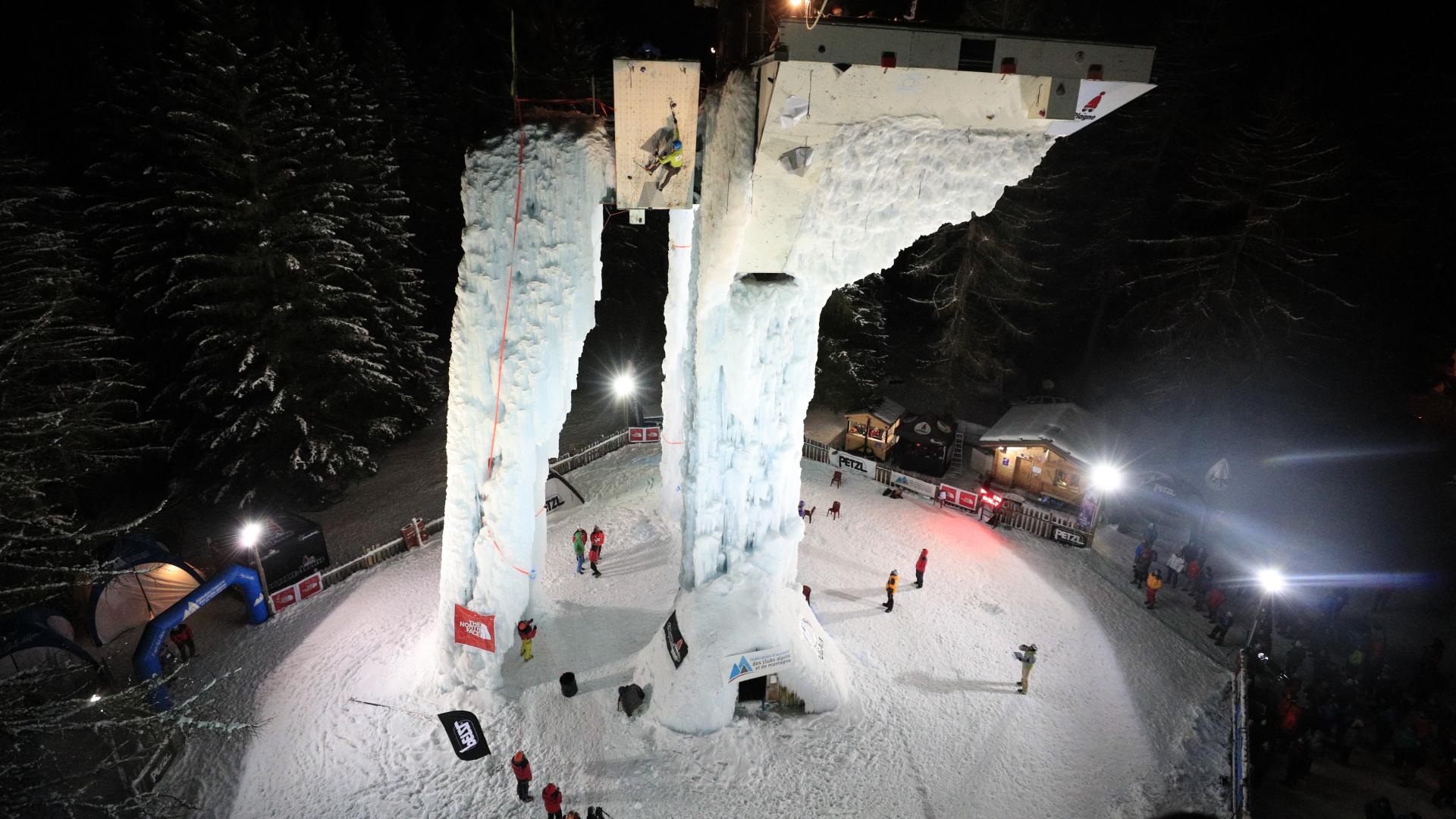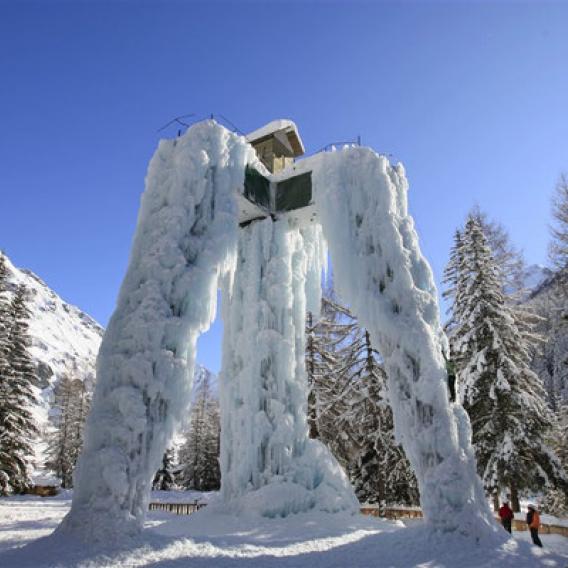 An ice tower 24 m high
Ice climbing is a little bit magical. Just one person on the sparkling ice, an effort in extreme conditions, an unforgettable moment in a movie-style setting. The ice tower in Champagny le Haut is a structure made of steel and wood that is sprayed with water which turns to ice in the valley's polar temperatures.
Ice climbing is an activity in which certain techniques are similar to rock climbing, in a polar environment. The ice tower is one of the symbols of the « Terre d'Alpinisme » label.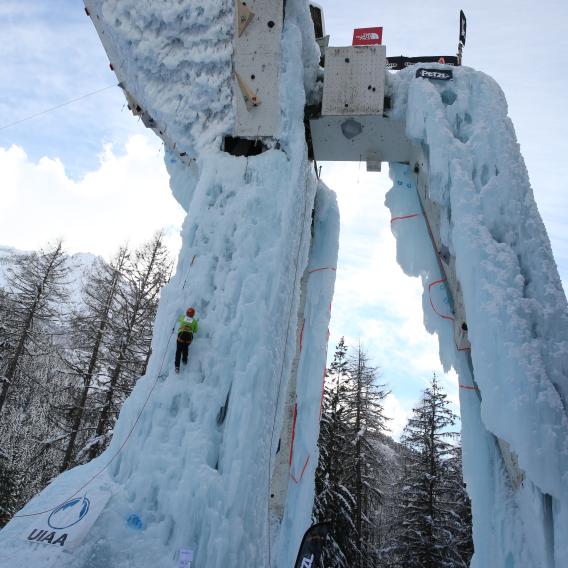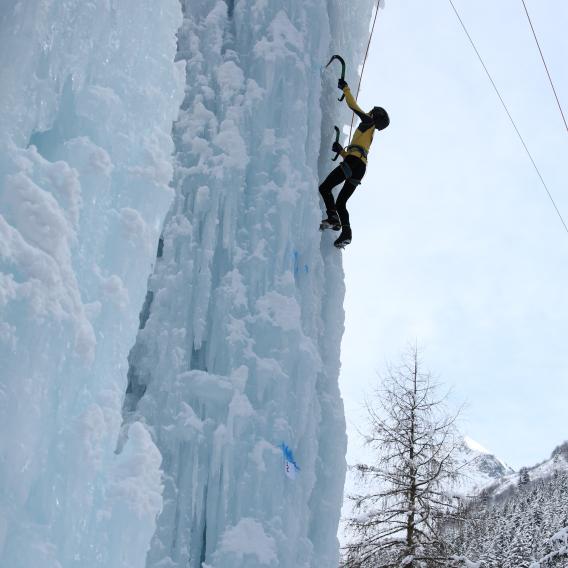 Learning to climb on an ice tower
In La Plagne, we wanted to make this discipline accessible, to share the indescribable sensations with you. The ice tower welcomes beginner climbers, as well as the sport's élite. The guides help you to improve and climb higher. The tower's design means you can make progress quite safely, with a gradual incline. The equipment is ready for you to learn and there is no shortage of advice.