Sled dog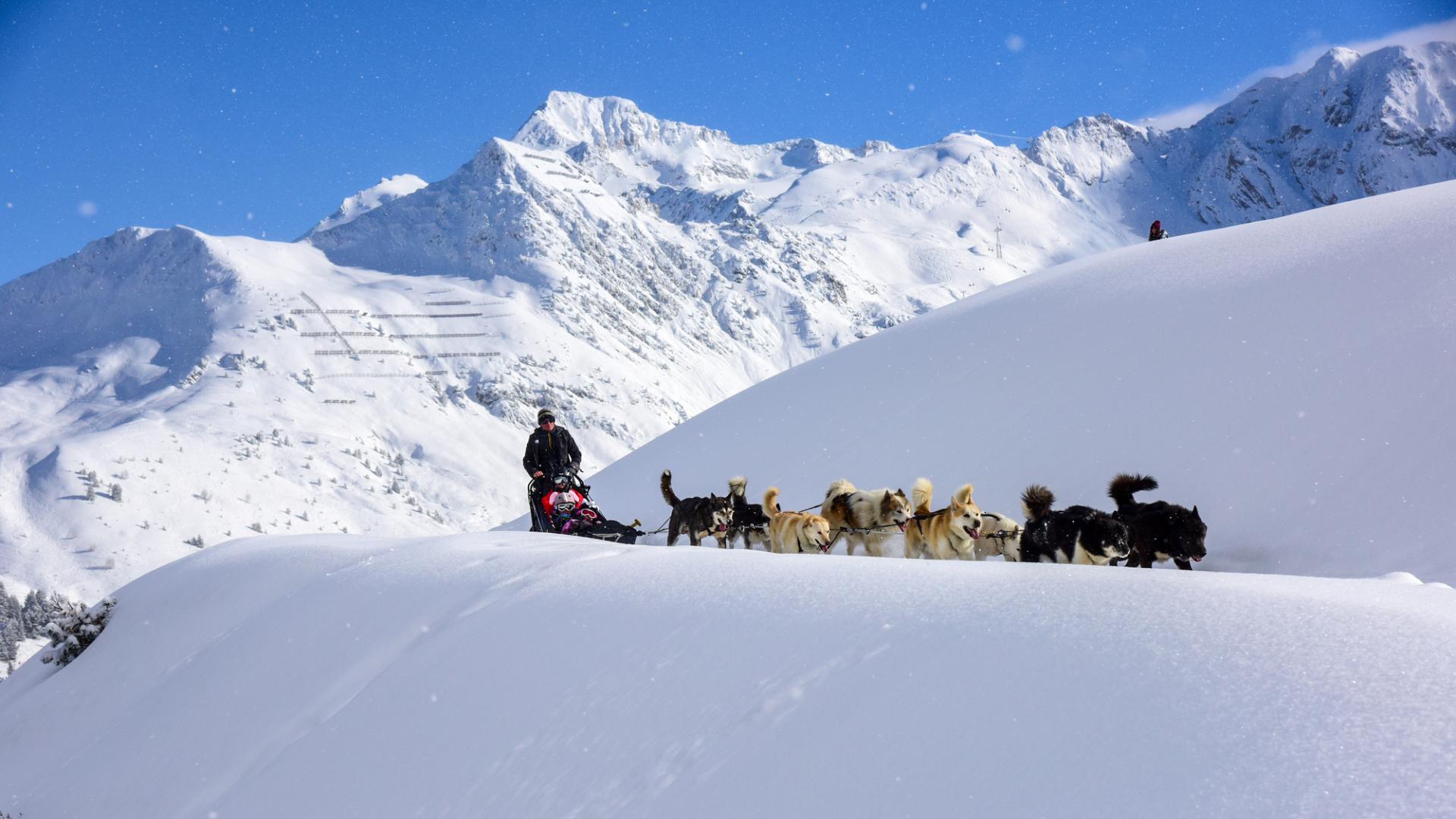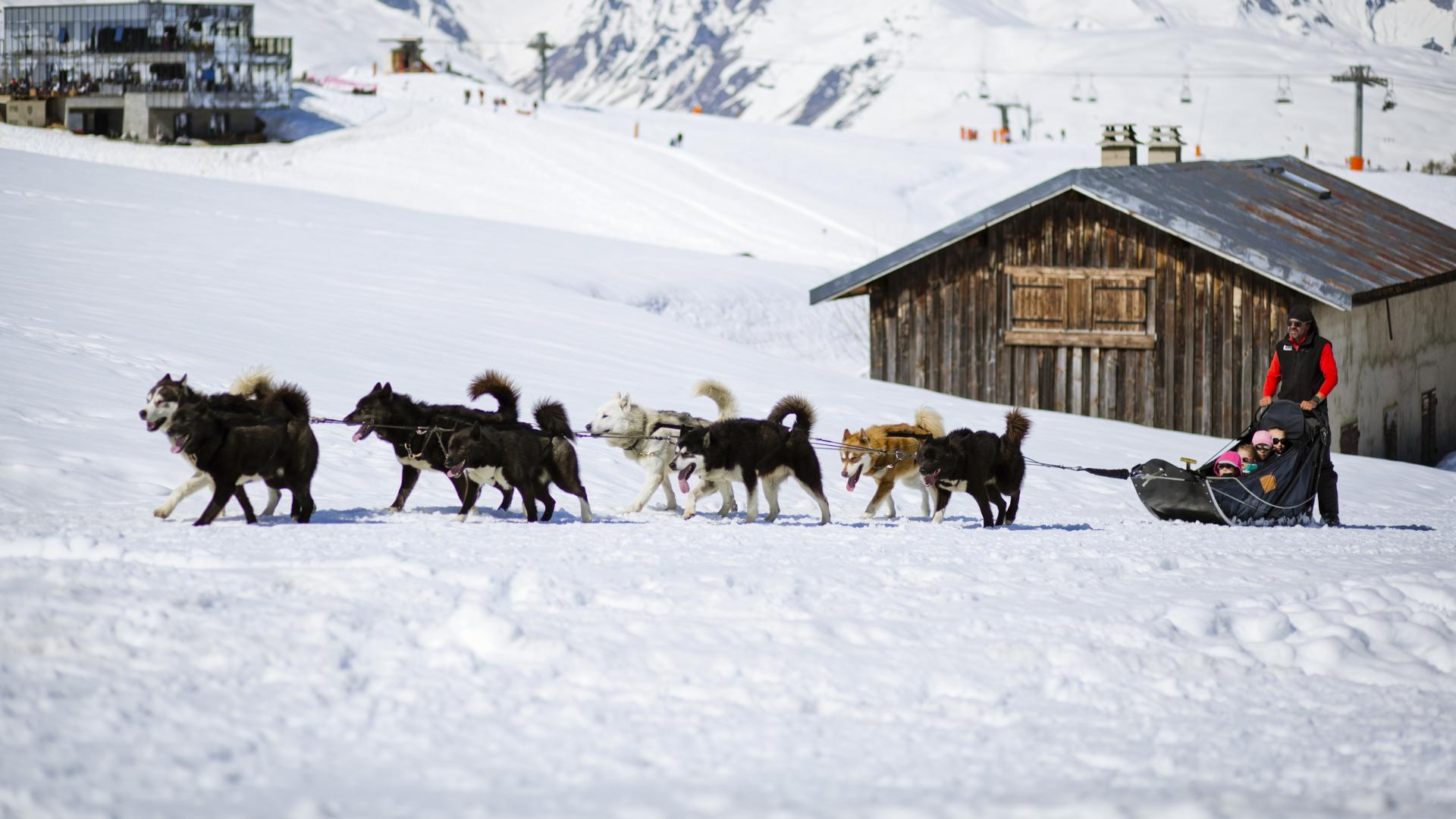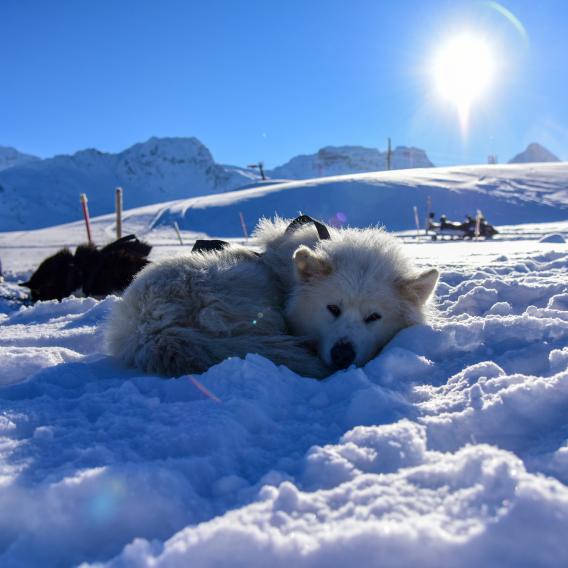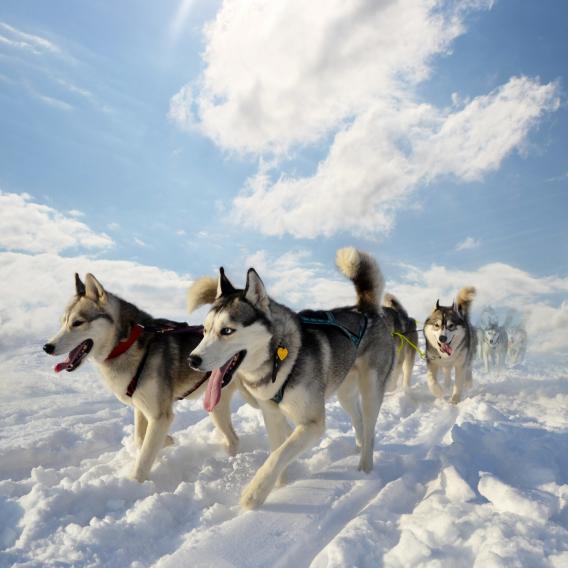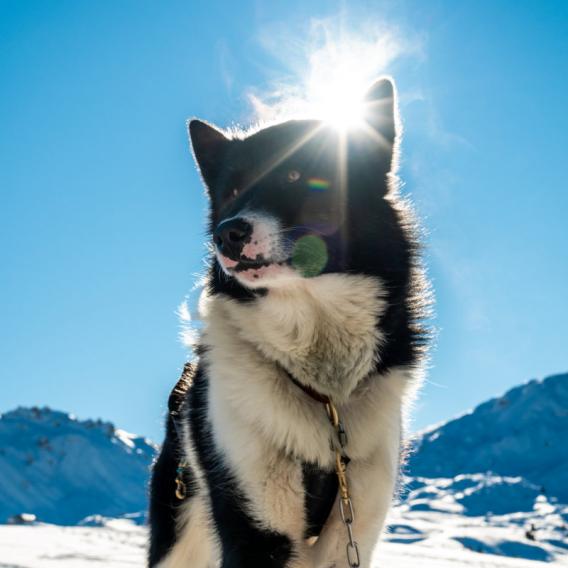 A bit like Greenland
Jack London turned White Fang into a hero. A hero that children love, and not just children… if you love animals, if you too are fascinated by the complicity between men and dogs, we really recommend that you try a dog sled ride! Samoyeds, Malamutes, Greenlands or Huskies: the mushers introduce you to their "families", then offer some advice and explanations before taking you off with their packs. Whether it's a first ride or you are learning to drive the team, this is an activity you can do with your family, your loved one or a group of friends.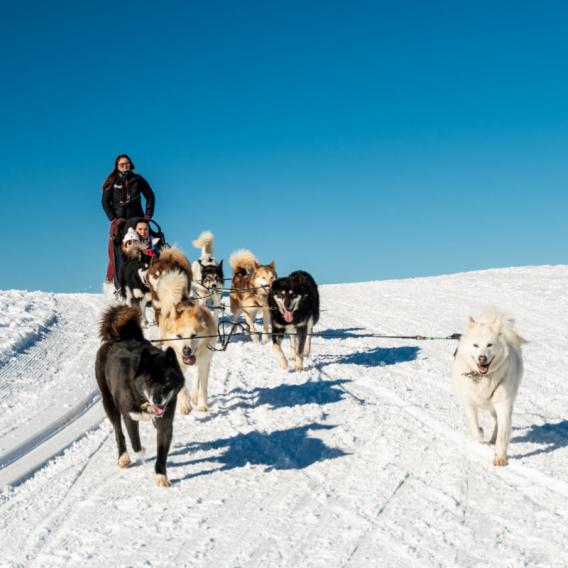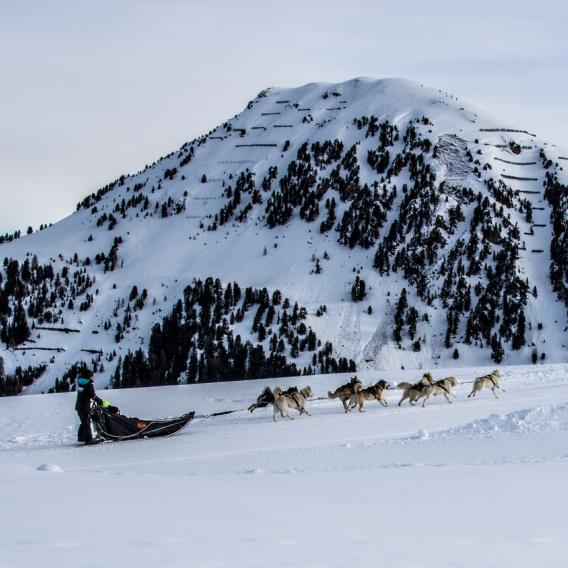 A first dog sled ride, perfect for families
The first rides start at the age of 2, and are a guaranteed success with the little ones! Get on board a sled with your little family or the one you love. Towed by 7 to 10 dogs, the team follows a different route, regardless of the area where the activity is practiced. Let's go to the Great North!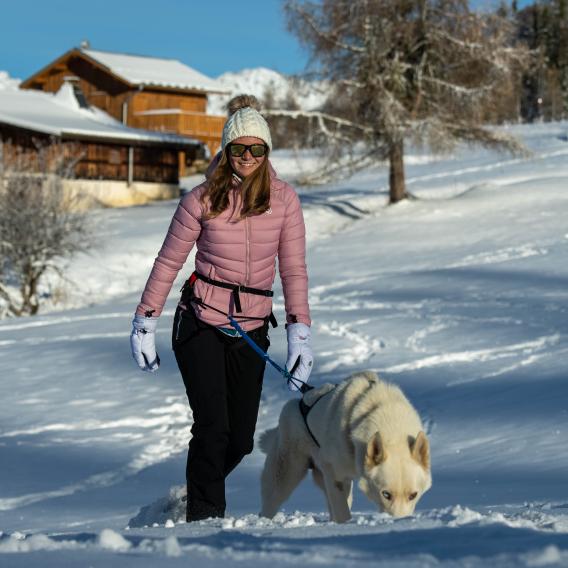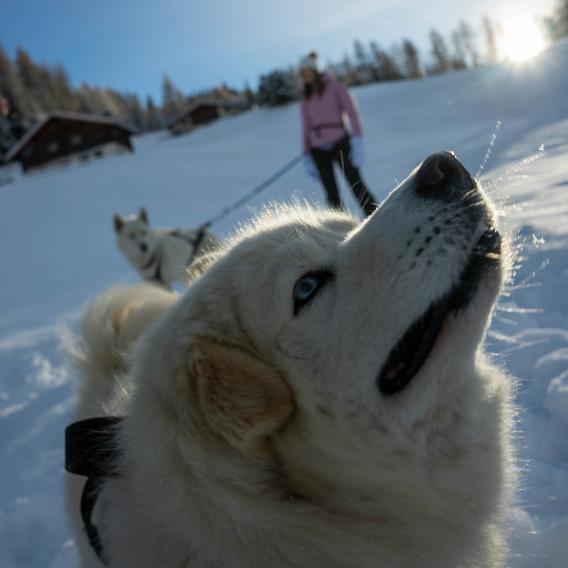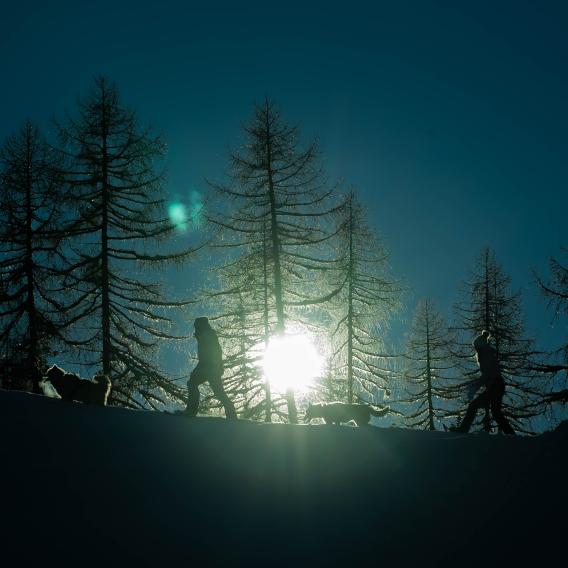 Cani Raquettes (snowshoeing with dogs)
A new dimension for snowshoe walking with this extra "doggy" option. This alter ego of the Cani Rando dog treks offers an additional pretext for drawing new clients in the form of dog lovers, even those who might usually shy away from this type of activity (kids, teenagers 😉) who just won't see the time passing. The experience adds a playful and emotional level by creating a real complicity with the dogs. Sled dogs love the opportunity to vary their fun and get out for a walk in the forest.