Sled dog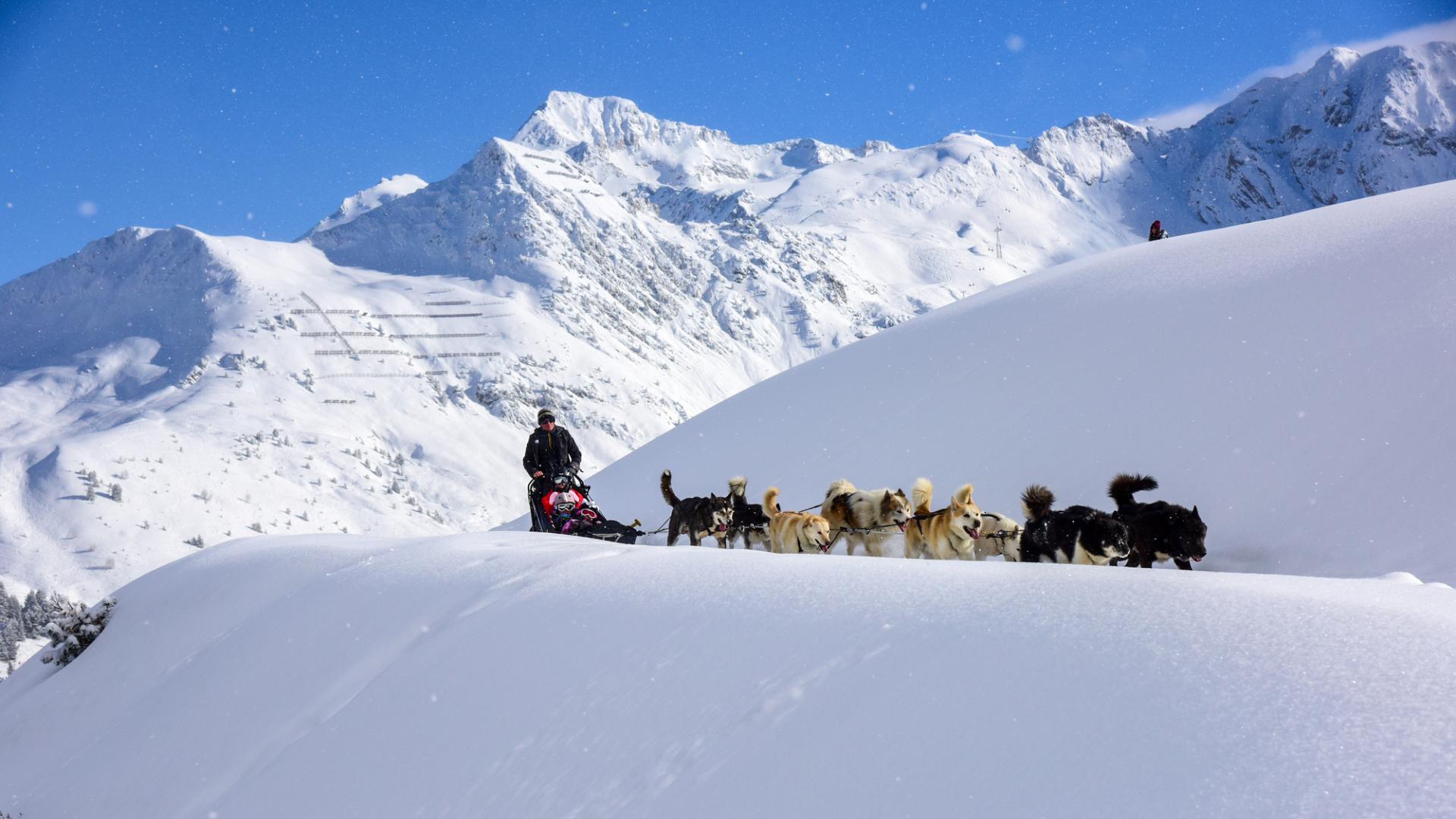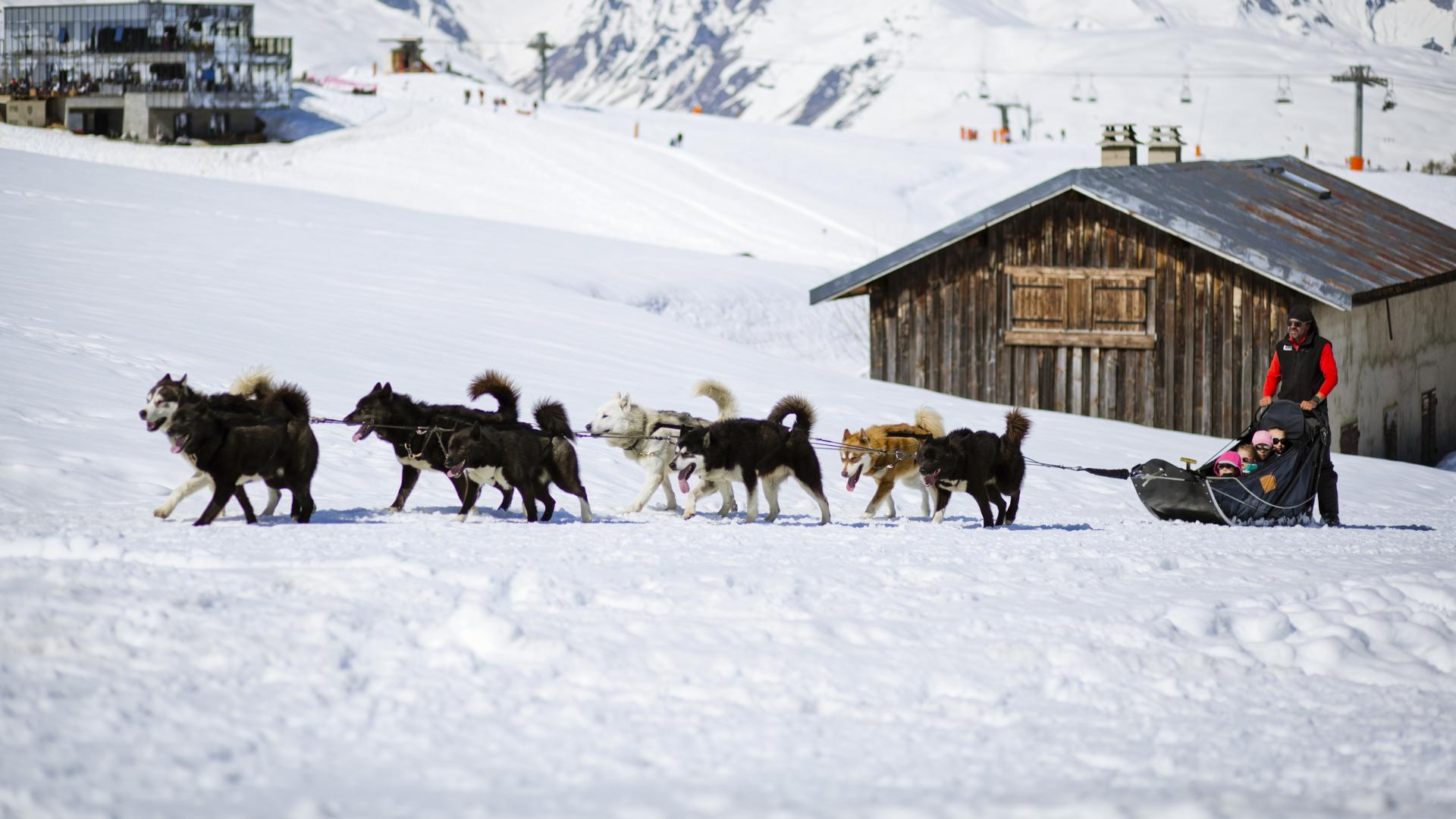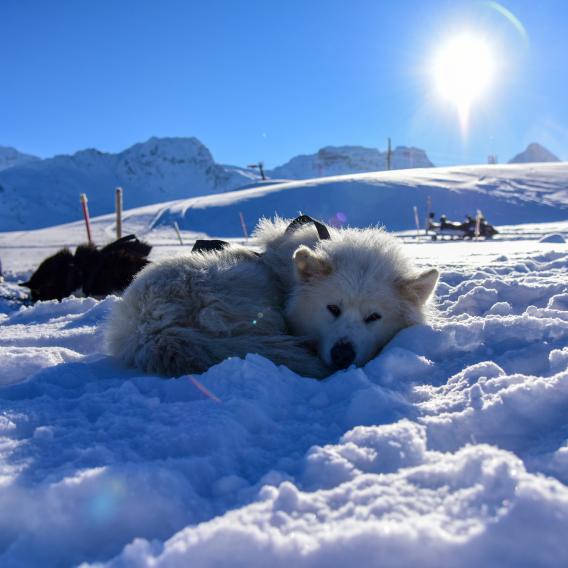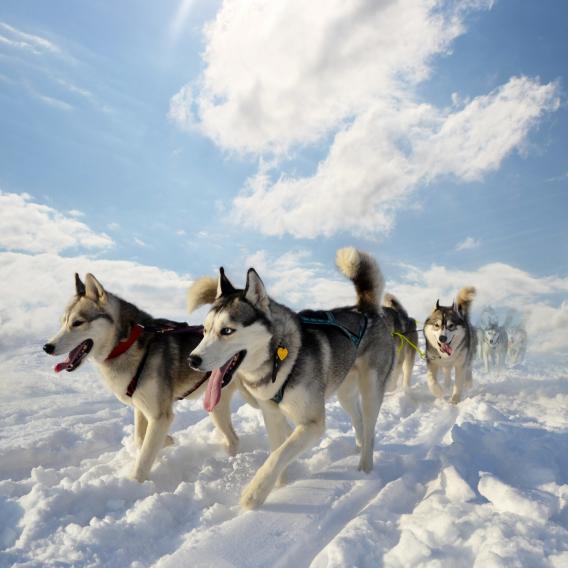 A bit like Greenland
Jack London turned White Fang into a hero. A hero that children love, and not just children… if you love animals, if you too are fascinated by the complicity between men and dogs, we really recommend that you try a dog sled ride! Samoyeds, Malamutes, Greenlands or Huskies: the mushers introduce you to their "families", then offer some advice and explanations before taking you off with their packs. Whether it's a first ride or you are learning to drive the team, this is an activity you can do with your family, your loved one or a group of friends.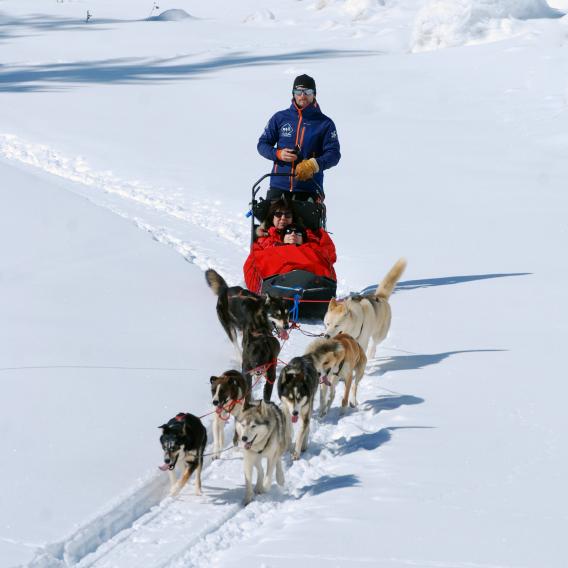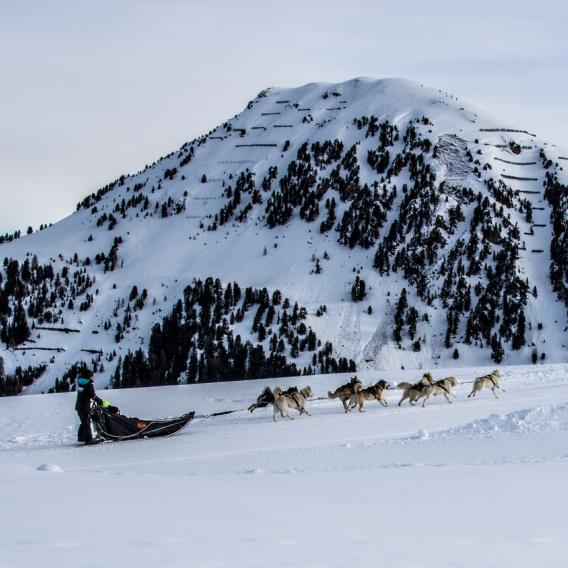 A first dog sled ride, perfect for families
You can go on a dog sled ride from 2 years old! Climb into the sled with your family or your sweetheart and off you go around the Dou du Praz, pulled by a team of 7 to 10 dogs, over rolling terrain that lends itself perfectly to the activity.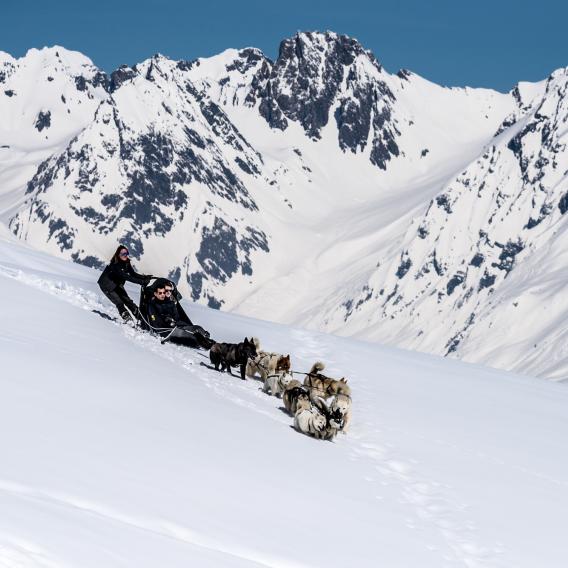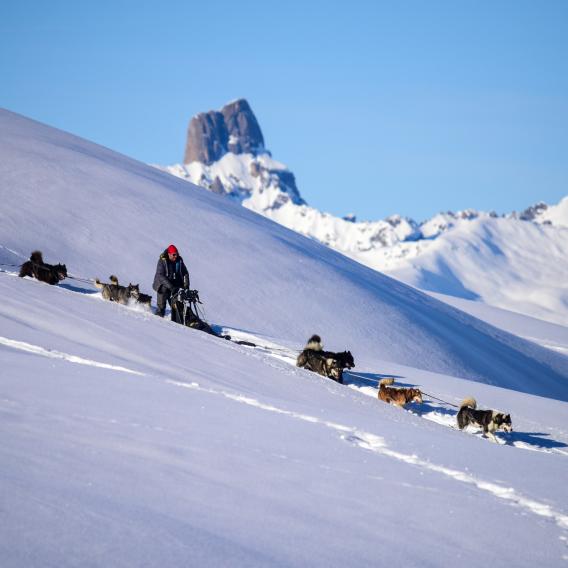 Learning to drive the team
Mushing is a real sport that has to be learned. La Plagne's mushers can teach you at 2100 m. After a full briefing, you set off behind 2 or 3 dogs on the slopes of the Dou du Praz, with a wonderful view of Mont Blanc. Groomed runs, virgin snow, climbs… there's no time for contemplation as you try to be as one with your team.