Subli'cimes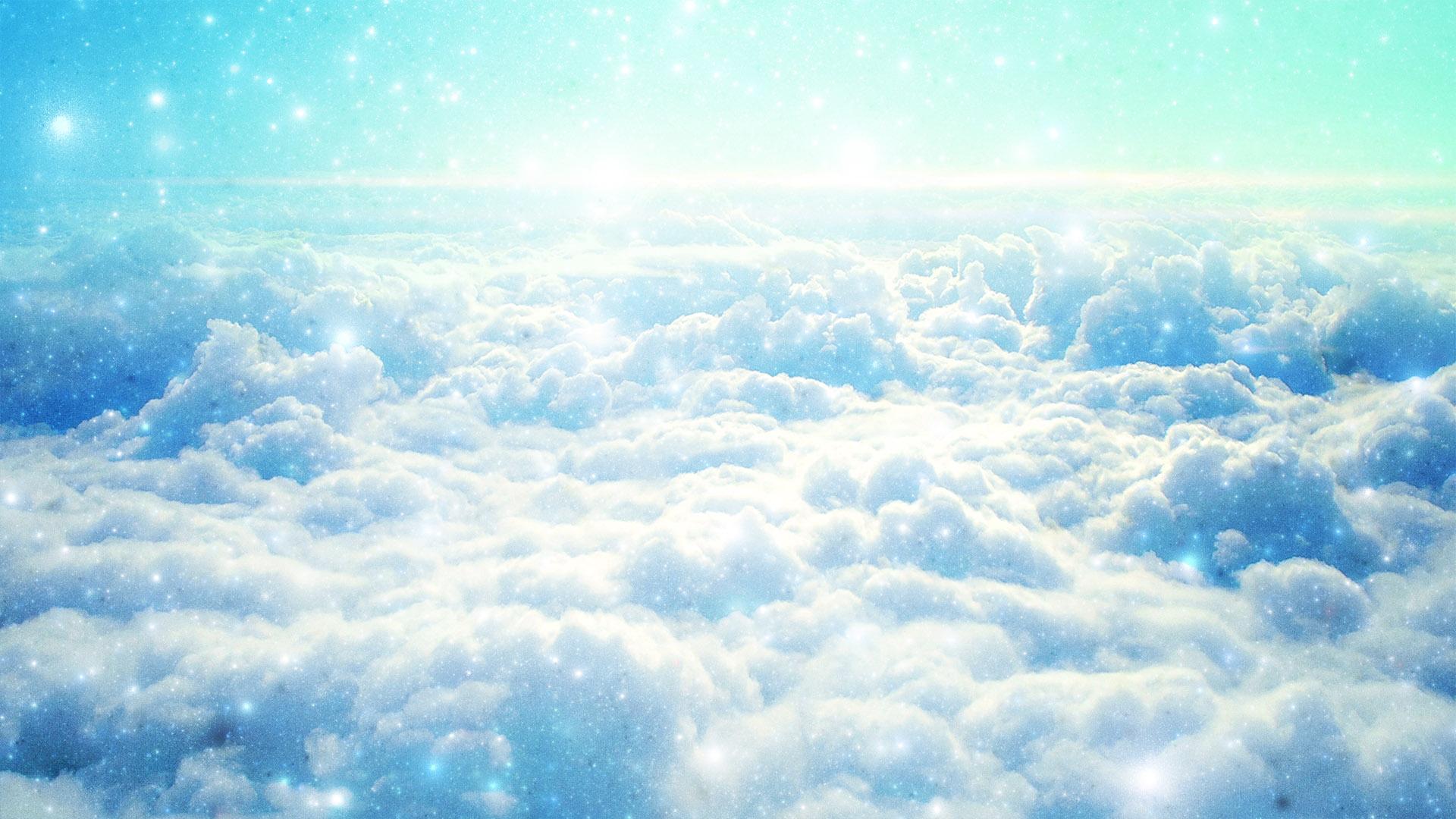 Inseparable from visions of lengthening days, sunny terraces and Spring skiing, the 6th edition of Subli'Cimes will be ushering in springtime in La Plagne from April 13 to 18, 2022.
How can we define Subli'Cimes? 5 of the resort's most emblematic summits come alive, each with an original and completely unexpected theme at the top of a mountain!
The event is free for anyone who has a valid ski pass and a health pass for those aged 12 years and over. Non-skiers can reach all the summits, except La Rossa, via a gondola.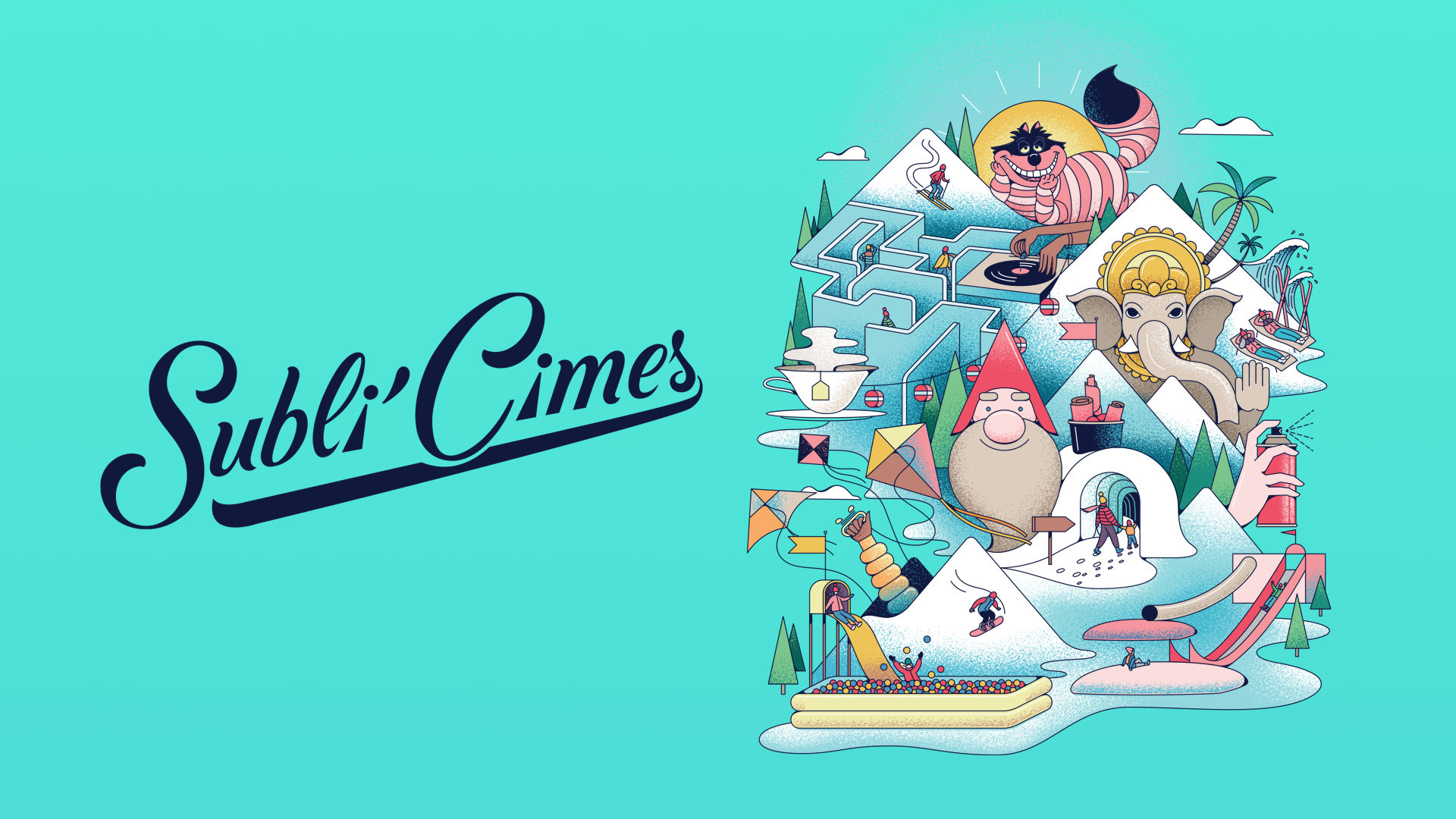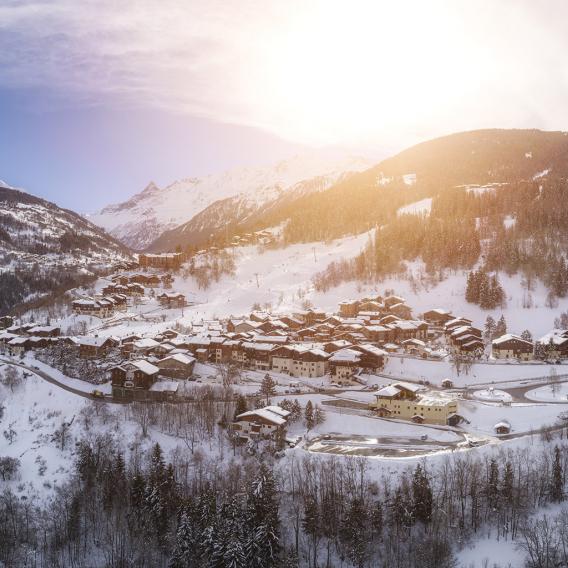 Diving right in
| Plan Bois (1600m) – Montchavin-Les Coches sector
Poolside ambiance: the perfect summit for getting in the swim! On the programme: a giant ball pool, a candy bar, slides, rubber rings and kites.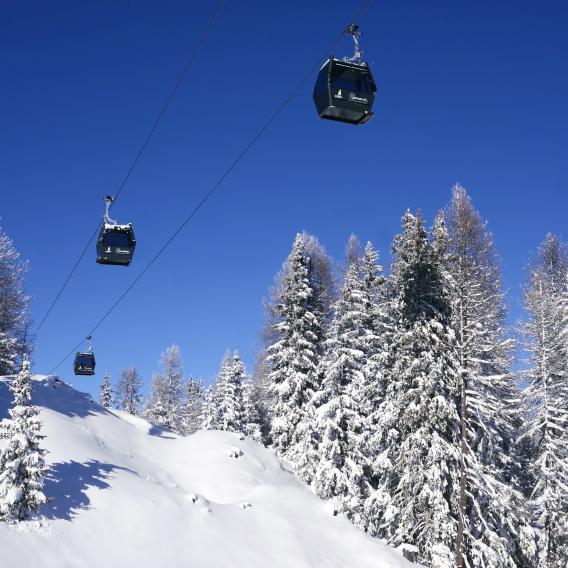 The XXL mountain
| Le Fornelet (1 970m) - Montalbert sector
Where art, fun and adrenaline combine to create an explosive cocktail! On the programme: "live painting" on a huge fresco, a "big jump" megastructure, DJ sets and other surprises...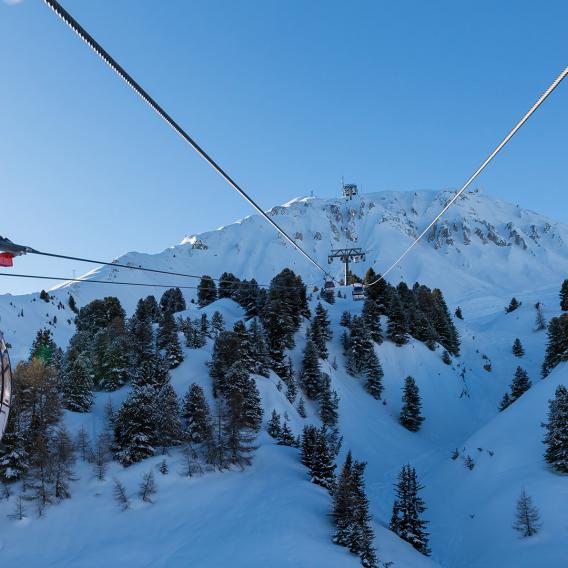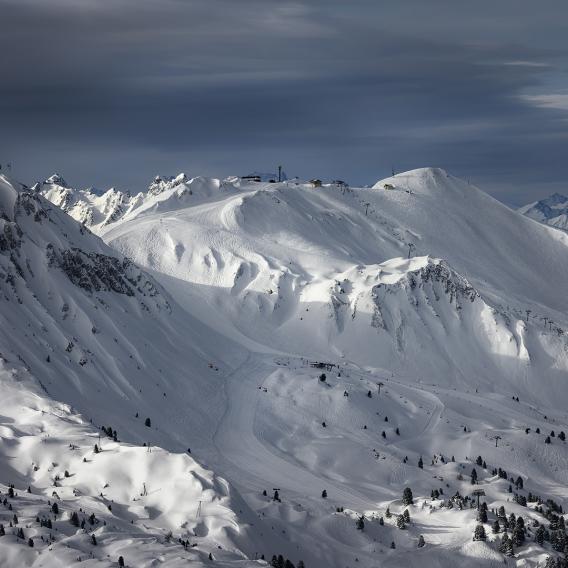 When India comes to La Plagne
| La Grande Rochette (2 508m) - altitude sector
Head for the beach in Goa! You'd really believe you were there: with its giant statue of Ganesh and its palm trees, this legendary La Plagne peak takes on an exotic and festive look. On the programme: two "waterslides" including one for children, a "skimboard", a cocktail bar (non-alcoholic cocktails), a DJ, a photocall with a swing and dugout canoe, a petanque court & competition, and a "chill zone".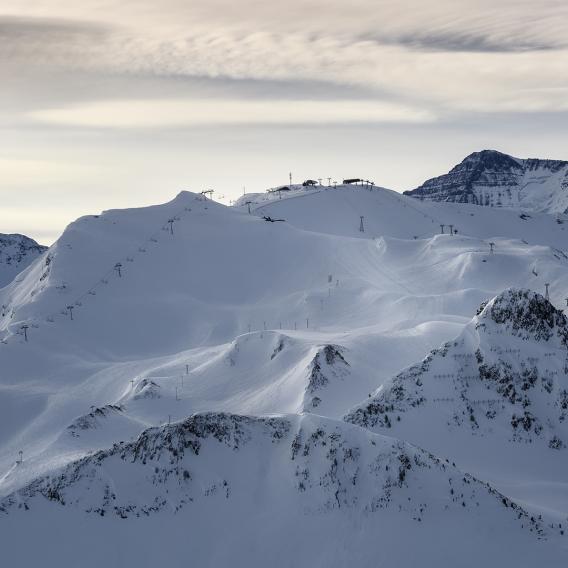 Wonderland
| La Roche de Mio (2 739m) - altitude sector
With its two key elements, the Cheshire Cat and the famous door, this summit offers a complete immersion in the world of Alice in Wonderland.
On the programme: a giant snow maze of nearly 3,000 m², a rabbit hunt v. the Queen of Heart's soldiers, a "tea time" area and Alice's table with storytelling and face painting for children.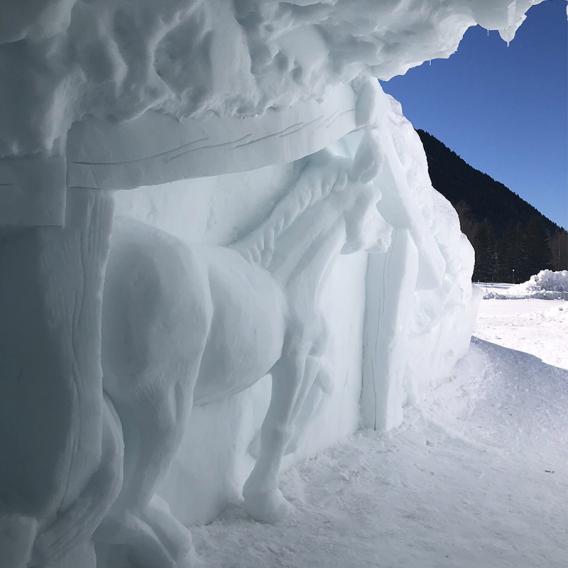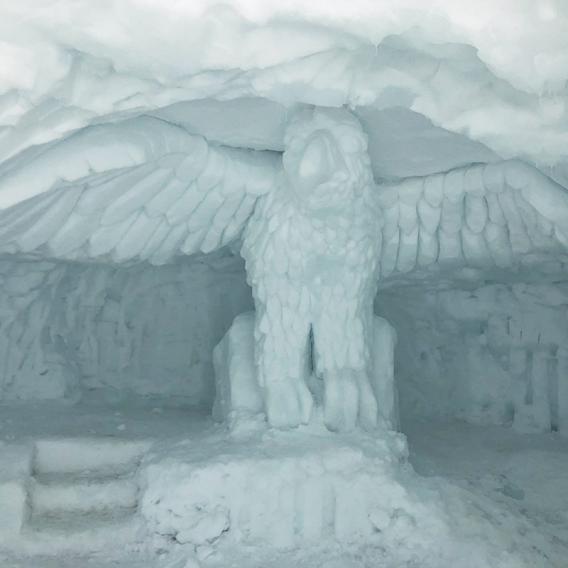 White as snow
| La Rossa (2 150 m) - Champagny-en-Vanoise sector
White, white, nothing but white! A summit whose ephemeral beauty is shaped by snow and water. On the programme: a huge snow cave decorated with elf and fantasy themed snow and ice sculptures. A sound and light accompaniment as you walk through the frosted rooms and corridors. Outside: snowball fights and workshops, ice sculpture demonstrations.