Subli'cimes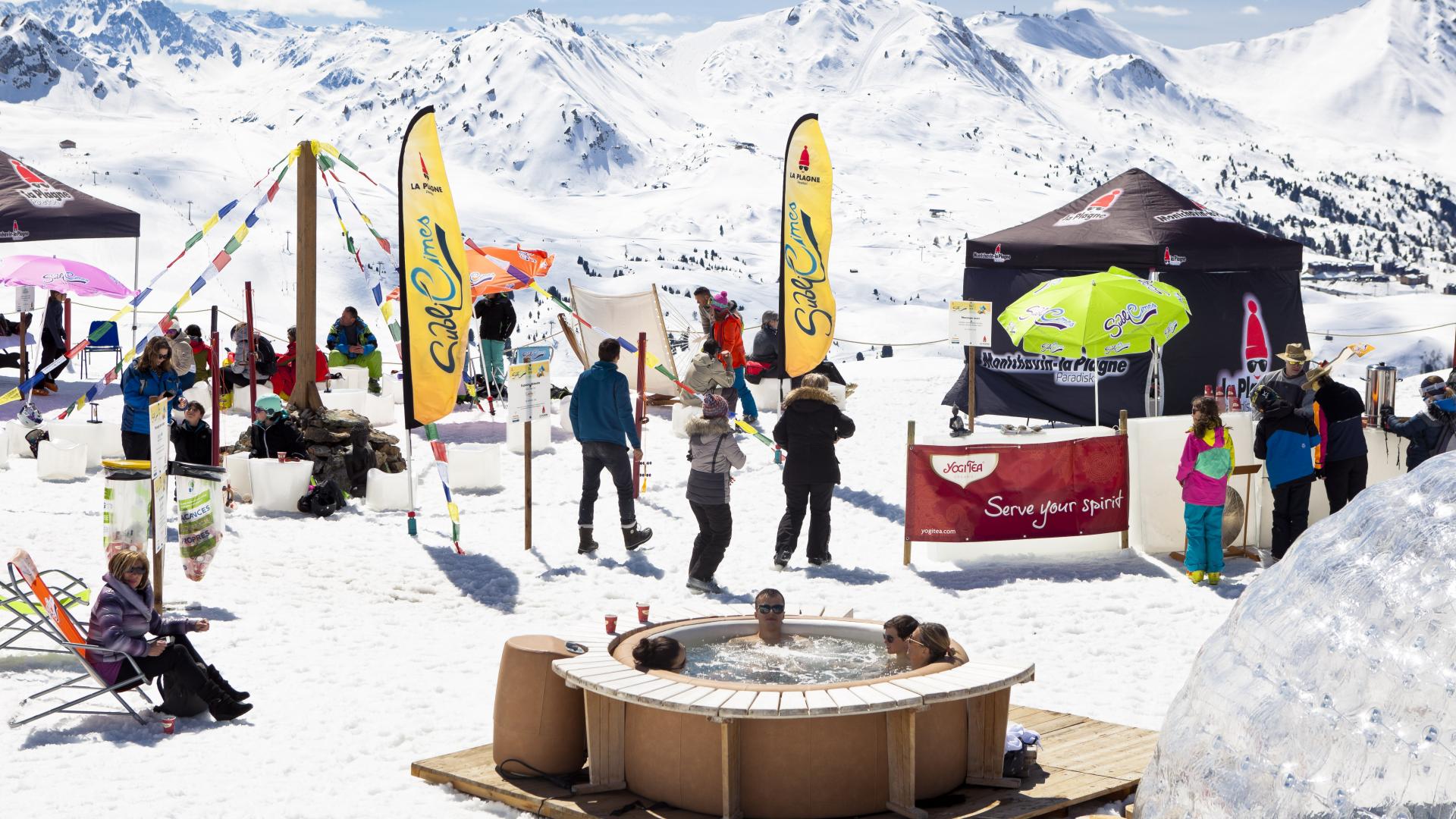 Spring skiing with Sublicimes, April 9th – 15th, 2020
In La Plagne, spring skiing rhymes with Sublicimes, a concept made to please skiers and non-skiers alike. The idea is to give 5 of the mountain peaks a new look, each with its own theme. Five atmospheres with the common theme of springtime and all for free. For a week, holidaymakers can spice up their stay with fun and original activities. This year, we are sending you on a trip around the world…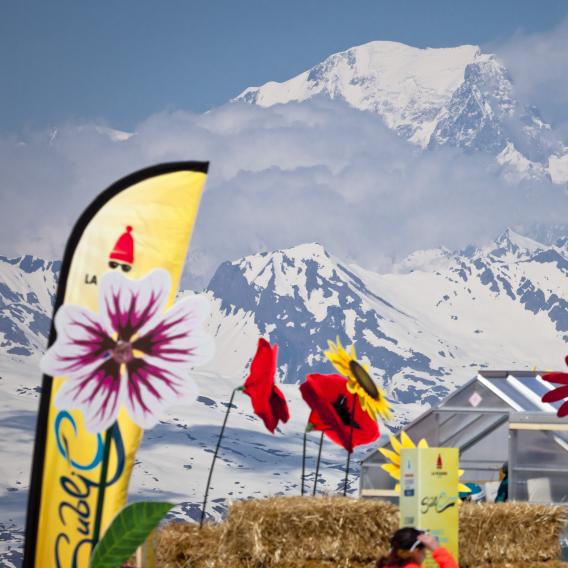 Ski, travel & fun
The days are getting longer, the sun is shining, the birds are singing… and the slopes are still white! Spring skiing does not mean making any compromises. You can enjoy the terraces and leave your thick jackets at home. Sublicimes surfs on the springtime wave and fills the whole Tarentaise valley with joy.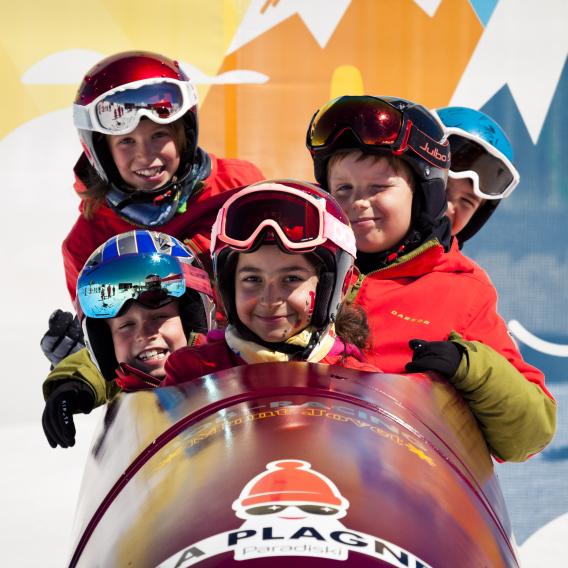 5 peaks, 5 destinations
La Plagne is sending you on a world trip around its peaks. The first stop is Route 66, in the heart of the USA; trade your skis for a Harley and embody the conquering spirit. Next, you can fly off to the tropics for cocktails and palm trees. For your third stop, we are offering a journey through space and time: to France in the 1800s, with a merry-go-round and traditional open-air café on the programme. Then it's off to Asia, stopping first in India where the colours and dances are a constant delight. Our last stop is in Japan to discover its rich culture: mangas, tea rituals, sumo wrestlers and sushi: need we say more?!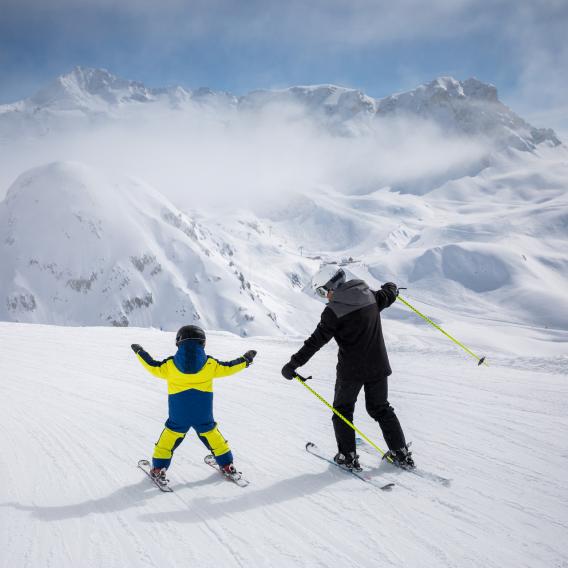 Beginners' special
Special spring skiing beginners' packages are being put together. Yes indeed, it's an ideal time to try skiing. The principle is simple: for the purchase of one skier pack, one beginner gets to ski for free. Lessons, equipment and ski passes are included. If you are tempted by the idea of skiing with one of your children or a friend, this is the moment to get on the slopes! The plus point: it's the perfect time for trying a new form of skiing, snowboarding, cross-country skiing…it's all possible!