Itinerary Taillette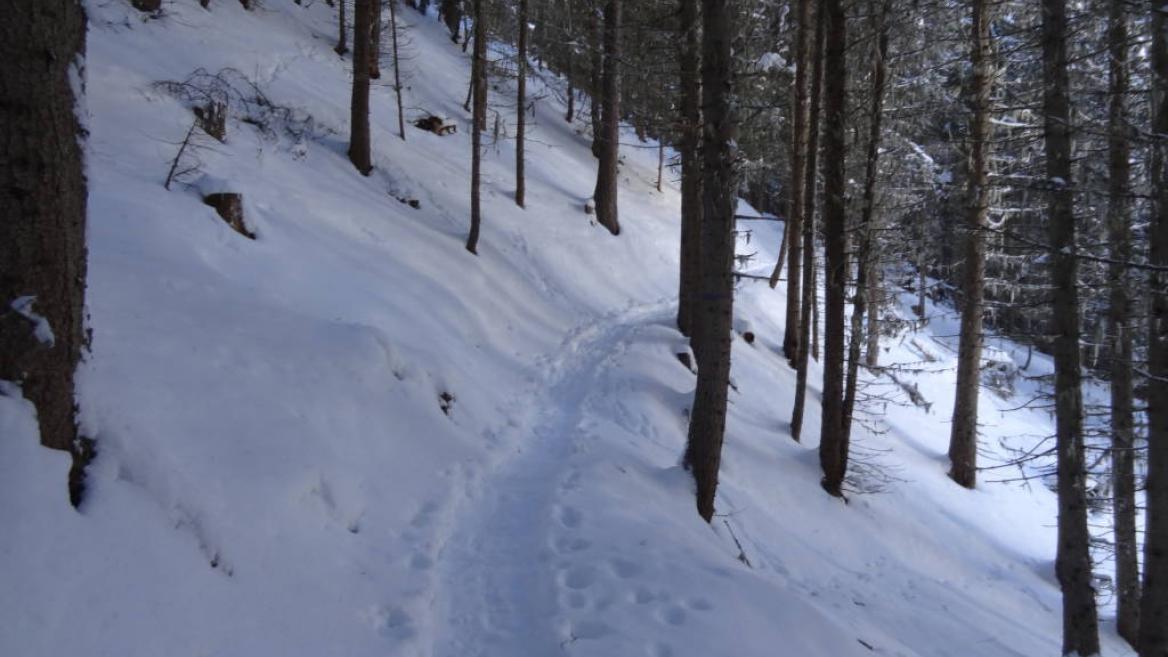 Informations sous réserve de l'évolution de la situation et des décisions gouvernementales.
Chalet de ski de fond Hameau Le Bois Champagny le Haut
73350 Champagny-en-Vanoise
See the map
Venture into the woods, snwoshoes on your feet, on the North side of the valley. Difficult trail. Slopes are steep.
Open
From 19/12 to 24/04.

Subject to favorable snow and weather conditions.
Characteristic
Type of itinerary
One-way itinerant stage
Itinerary Taillette
Chalet de ski de fond Hameau Le Bois Champagny le Haut
73350 Champagny-en-Vanoise