Gastronomy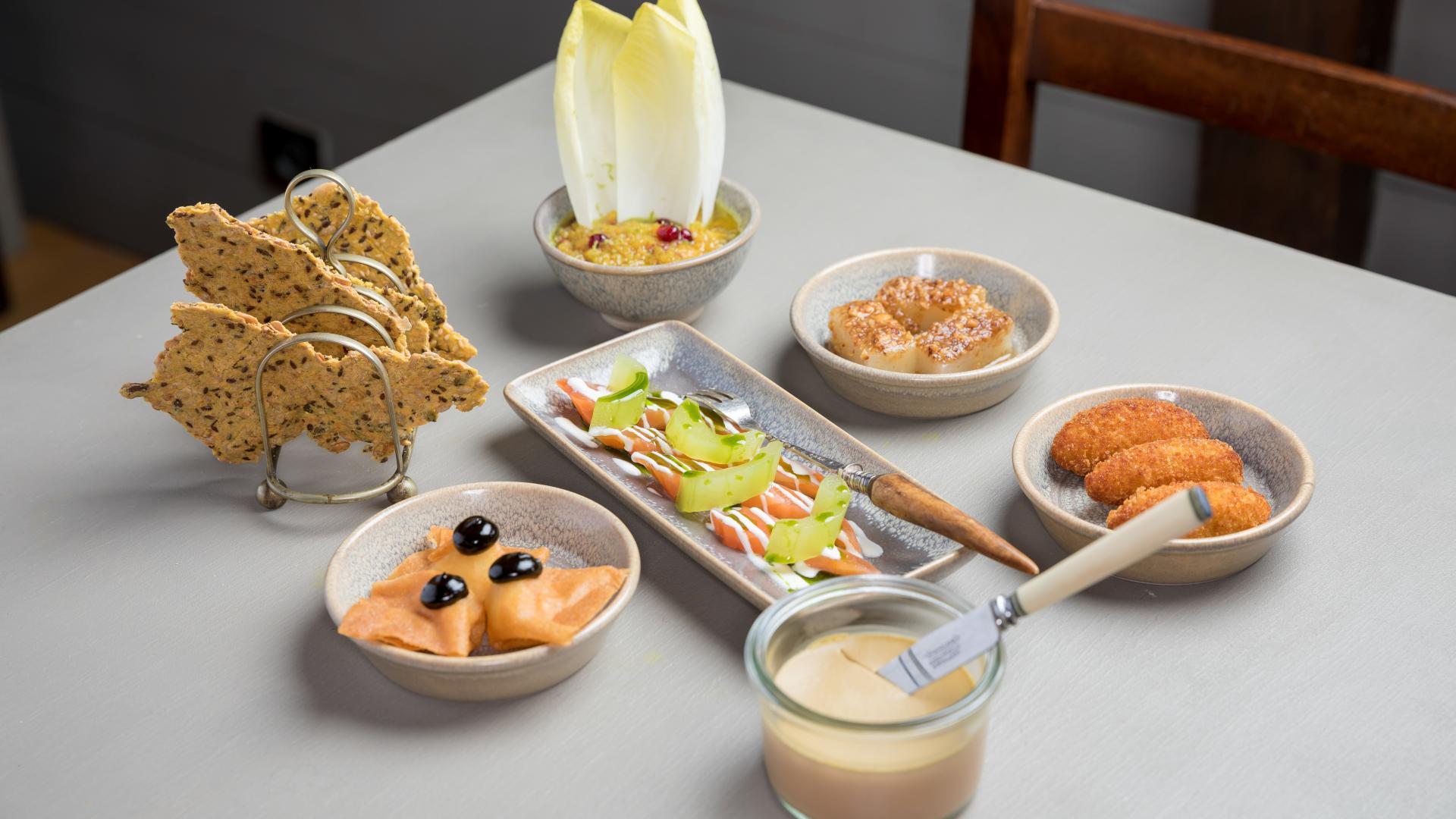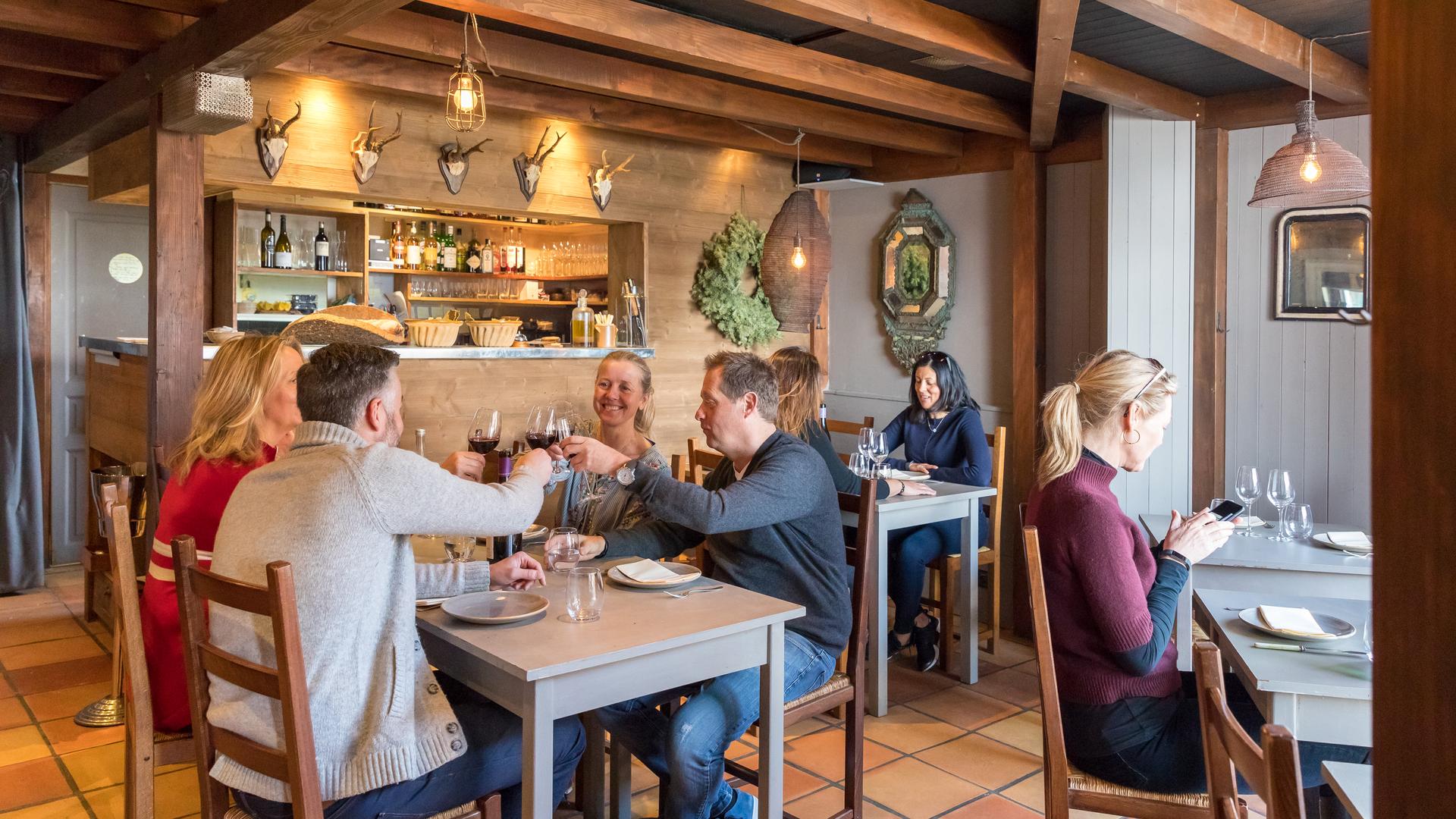 Contrary to what you might think, Savoyard cuisine is not limited to fondue and raclette. These dishes are not even truly traditional, since they were imported from Switzerland at the start of the 20th century. Savoyard gastronomy is all about regional cuisine with several identity dishes that vary slightly from one village to the next and even from one family to another.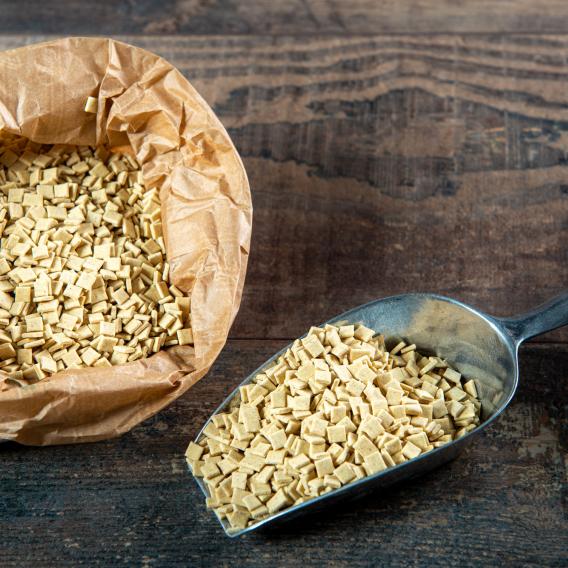 Small and square
I'm small and square, what am I? A crozet! This small pasta square is often used as a side dish, but it is also the main ingredient of croziflette. Crozets used to be made with buckwheat, the black wheat that gives them their colour. White crozets are made with soft wheat flour. You may even find that if the pasta squares are not all identical, it shows that they have been made in a more artisanal fashion and taste even better!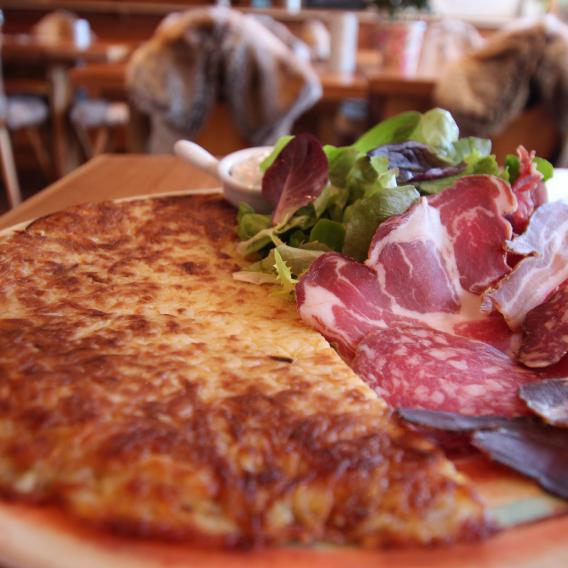 Let's talk about potatoes!
The Savoyards discovered potatoes about 50 years before the rest of France. It is one of the key ingredients in a Beaufort gratin, in tartiflette and in a farçon. The recipe of this identity dish varies from one village to another. It is usually made with potatoes, milk, eggs, spices, dried fruits and sometimes bread or biscuits. The sweet / savoury dish was prepared on Sunday in a larded pan. Farçon is baked slowly and was eaten after Mass. Some restaurants in La Plagne are continuing the tradition by including it on their menu. The Matafan is another local speciality. This large crêpe was prepared at the time to stave off hunger. It exists in a savoury version, with potatoes (or flour), eggs, milk and cheese. In the sweet version, the recipe is based on a fairly thick crepe mix with apples, preferably Reinette apples.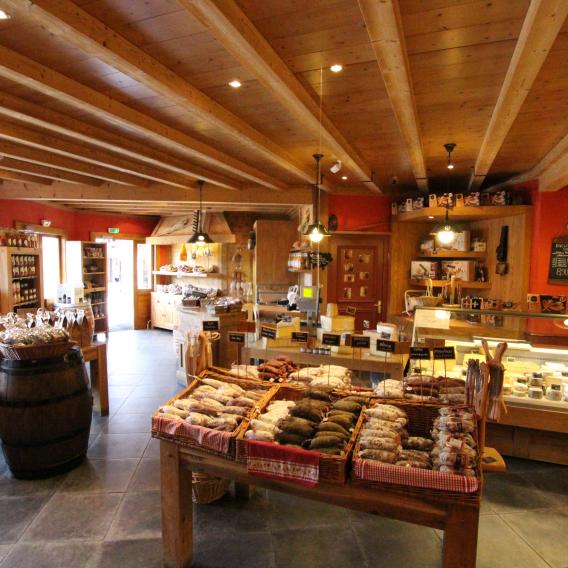 Savoie sausages
A lot of farms used to raise one or several pigs to produce their own cold meats, with the meat being dried to preserve it. The altitude offers ideal drying conditions. Certain families have kept up this tradition, keeping their production methods a close secret. There are many cold meats and sausages produced in the region: salamis, black pudding, blood sausage, dry-cured ham, diot sausages… Have you tried pormoniers? This green sausage is like a diot, with added spinach, Swiss chard, leeks or even cabbage, according to the sausage maker's preference.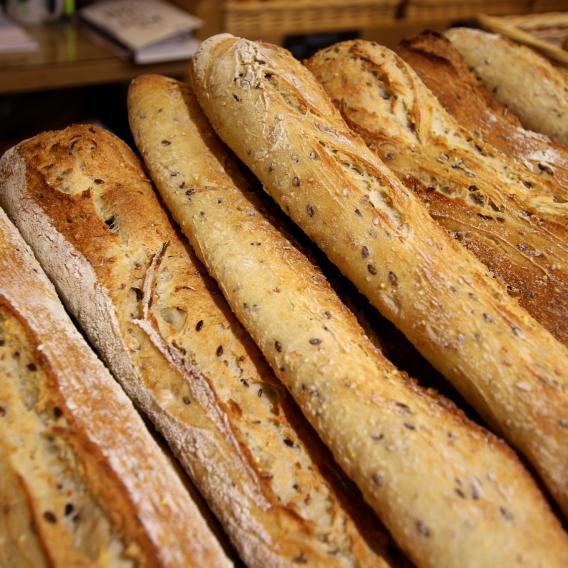 Bread, a French tradition
After the Eiffel Tower, France is probably best known for its baguettes! Bread has been an important part of life for centuries. It used to be made with strong grains that could resist the mountain climate, such as barley, rye or spelt and the large loaves were baked in the village bread oven. The tradition continues in some villages like Longefoy and Granier where the village bread oven is lit several times a year. Seize the opportunity to bite into bread that is still hot from the oven or a crinchin, a tasty aniseed-flavoured brioche.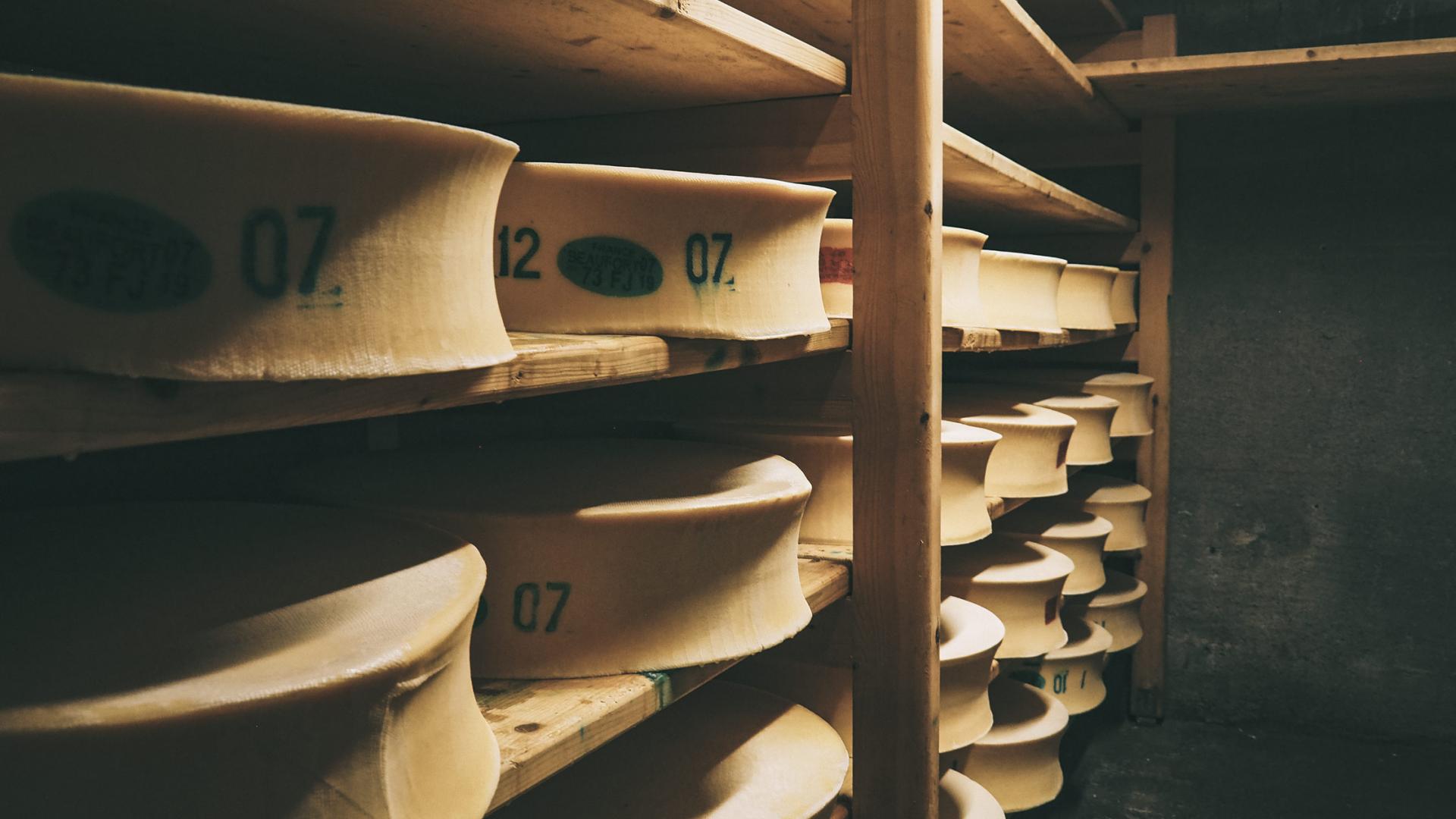 The cheese platter
La Plagne has many herds of cows, sheeps and goats… Their milk is used to make different cheeses, the most emblematic of which is the Beaufort cheese, which exists in several versions: winter, summer and alpage. Beaufort d'alpage is quite rare, since it is made at over 1500 metres in an Alpine chalet with milk from a single herd of cows. You will love its fruity, flowery taste! In summer, several chalets in Plagne Villages, Granier and Champagny-en-Vanoise sell their cheese directly. You should also try some Raclette de Savoie. It is soft and creamy when melted for a fun raclette evening, but it can also be enjoyed cold. Children will love Emmental de Savoie with its holes, also called "eyes". Tomme de Savoie cheese also has the PGI label (protected geographical indication). This small cheese is about 20 cm in diameter with a grey rind. It can be mild or strong according to how long it is matured. A number of other dairy products are also available:  sérac (made with the whey), faisselle (similar to cottage cheese), cream, butter…

Good to know: just next to the Beaufort cooperative in Aime there is a 24hr vending machine for cheese addicts!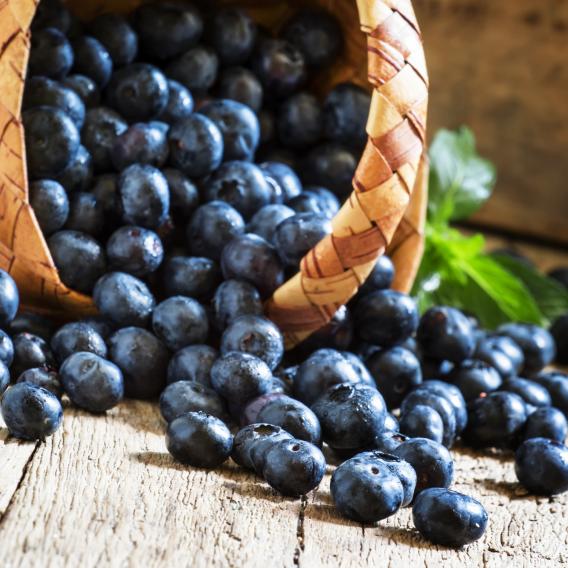 If you have a sweet tooth
After cheese comes dessert! It's impossible not to try some blueberry tart with the small berries that turn your tongue purple. During your stay in La Plagne, don't forget to try a bugne, like a doughnut dusted with sugar. In Champagny-en-Vanoise, bugnes are called aridelles. You can try them hot from the oven during the village fête in August. Rissoles are usually prepared for the end-of-year celebrations. These doughnuts can be filled with jam or fruit of different varieties: apple, pear, quince, plum… Different families either fry them or bake them in the oven.
Artisanal production
Grapes grow on the Versant du Soleil, and the vines and the low walls shape the landscape up to an altitude of 800 m, bearing witness to an earlier self-sufficient agricultural society. A few dozen hectares are kept up by heroic winegrowers and in La Côte d'Aime, the motivated winegrowers have a modern wine press so they can make quality wine or just press part of their harvest. There are also several beekeepers in the valleys and mountainsides of La Plagne. The honey from their hives is as varied as the flowers that grow in Savoie: dandelion honey, mountain honey, rhododendron honey... You have probably seen a pot of Savoie honey, with its red and white shield, the proud emblem of Savoie Beekeepers' Association "Le Rucher des Allobroges". As far as drinks are concerned, there is a microbrewery in Aime La Plagne producing artisanal beer. If you want to try it, you can head to the Brasserie des Ceutrons. At the end of the meal in many restaurants, it is not unusual to be offered a small glass of genepi or another liqueur with a taste of the mountains, like sapinette or gentiane. There are also many apple orchards in the valley and on the Versants du Soleil and, in the autumn, the apples are used to make apple juice or cider. Families get together to press the apples and some villages organise an Apple Festival.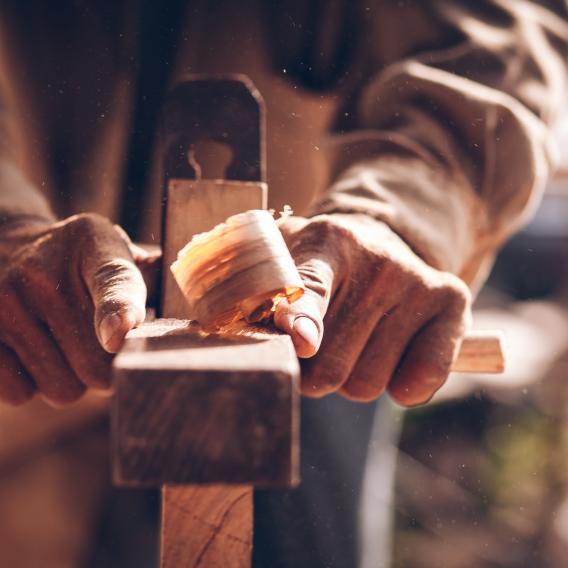 Handmade creations
In olden times, wood (fir, pine or larch wood) was used for many things: furniture, building chalets, religious art, making tools… Some artisans have revived the tradition, engraving hearts or roses on their creations. Basketmaking used to be a common practice in the region, in particular making wicker baskets for gathering apples or other orchard fruits. This special skill is still practiced by some of the older folk in the valley. In the hamlet of Prariond on the road up to La Plagne, Agnès makes lovely pottery jugs, bowls and plates that are entirely decorated by hand. Stop off and visit her Poterie du Murger and take home a creation "made in La Plagne".