Le Châtelard - Les Montagnettes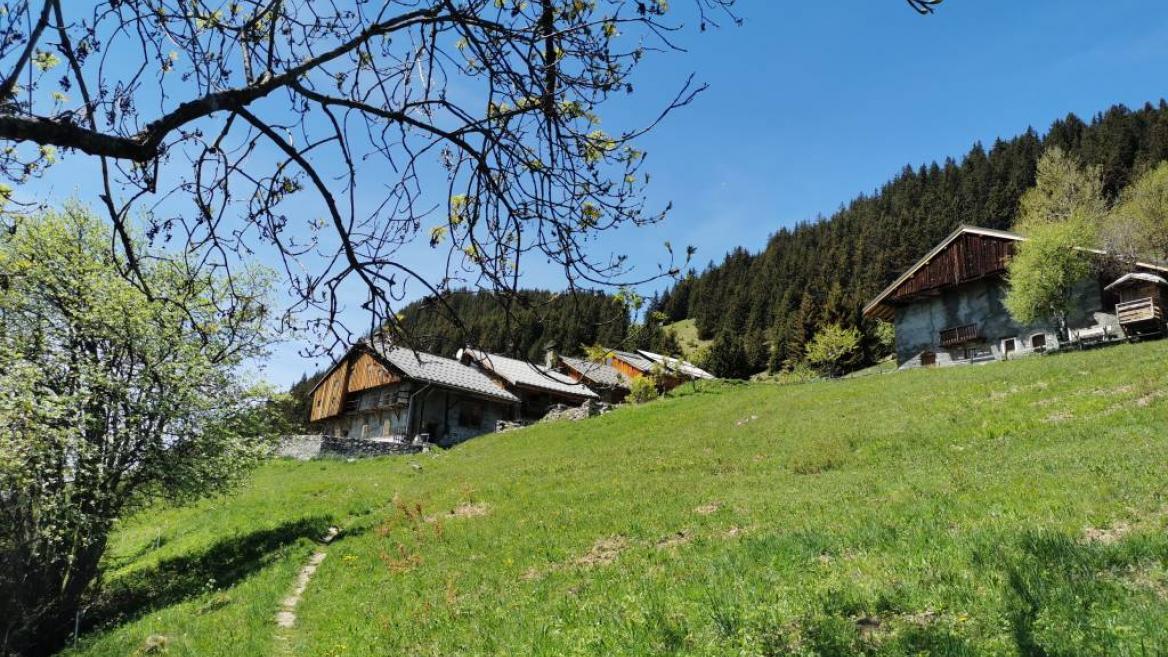 Rue des Dardets Villard Dessus
73350 Champagny-en-Vanoise
See the map
Behold a very nice view over the Vanoise glaciers, the valley of Pralognan, the Grand Bec hiking on this trail to mountain pasture.
Starting point: Champagny le Bas - Villard Dessus
Arrival: gondola carpark
Duration: 3hrs
0/ Departure: cross the hamlet of Villard Dessus (Alt. 1250m).
At the bottom (basin) go up on the right, go around the last houses, the path splits into two further on.
1/ At the crossroads, turn right. The path climbs through fields for 300m before entering the forest. Follow this path as it climbs through the forest to the hamlet of Chatelard, which consists of a few houses on a nice flat area in the middle of the meadows.
2/ From Chatelard (Alt 1498m) to Duy (Alt. 1680m)
Cross the hamlet, and on this road, turn left between the houses: a path goes flat then rises in the meadows, passes on the right of the chalet of "Plan Bas" (cross) to arrive at the track that you follow on the left, until the Duy.
3/ From Duy (Alt. 1680m) to Combes d'en Haut (Alt. 1550m)
Retrace your steps and follow the same alpine pasture track that crosses flatly under the Bois des Côtes. Continue on this track which winds downhill to reach the hamlet of "Combes d'en Haut", then "Combes du Milieu".
4/ Here, leave the mountain pasture road for a path on the right towards Champagny le Bas. The path catches up with the mountain pasture road to go back down to the gondola car park (arrival).
Opening
From 01/05 to 01/11.

Subject to favorable snow and weather conditions.
Characteristic
Type of itinerary
Circuit
Le Châtelard - Les Montagnettes
Rue des Dardets Villard Dessus
73350 Champagny-en-Vanoise