EssaOnia - Esprit Rafting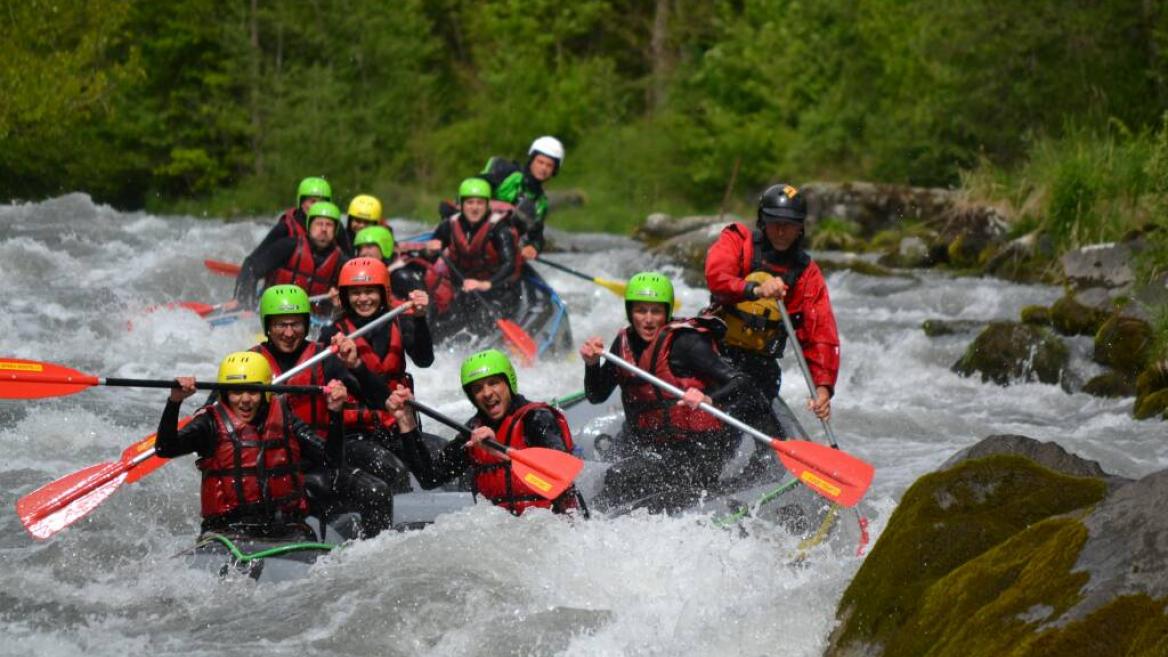 Base de loisirs de Centron Rue de l'Etang Centron
73210 Aime-la-Plagne
See the map
Specializing in whitewater activities, EssaOnia - Esprit Rafting invites you to discover the Tarentaise Valley with paddle in hand: an unforgettable experience with thrills guaranteed!
Groups, families with young children or individuals, you will find a team of professionals who will meet your every need and share their passion. The EssaOnia team organizes half-day, all-day or multi-day outings. From beginners to advanced, various programs are offered for all levels of the sport in RAFTING, CANOE-RAFTING and HYDROSPEED.
Opening
From 01/05 to 01/10/2022.
Accepted payment methods
Bank/credit card
Check
Travellers Cheque
Cash
Online payment
Credit transfer
EssaOnia - Esprit Rafting
Base de loisirs de Centron Rue de l'Etang Centron
73210 Aime-la-Plagne