4 family activities that you will only find in La Plagne
La Plagne in the summer offers a multitude of family-friendly activities for an unforgettable mountain holiday. We are going to tell you about five of them and leave you to discover the others!
For more ideas for an inspired family holiday, make a list of little things to enjoy with your kids in La Plagne this summer.

1.    A giant waterslide
125 metres: that is the length of the inflatable waterslide that your children (and any kids at heart!) can throw themselves down all summer in La Plagne, along the slope in Montalbert. 125 metres of fun, sliding and laughter… It is quite safe and ends with a big splash in a pool with a panoramic view of the mountains. And on a slide as long as this one, you have time to admire the view! In the meantime, spectators can lounge on the beach terrace with umbrellas and deckchairs. 

2.    An ice rink with views of Mont Blanc
Who said that you could only go ice skating on an outdoor rink in winter? For a winter ambiance in summer, Montchavin-Les Coches's 800 sq.m ice rink is open year round with the added bonus of a remarkable view of Mont Blanc. A fabulous setting for full immersion in the mountain surroundings. So, if you want to impress your friends, get your skates on and try a few twirls with your family on this lovely semi-covered rink.
[EDIT: the ice rink activity is currently no longer offered in summer]

3.    Tea in the trees
Enjoy a tree-top tea with your family in the woods in Champagny-en-Vanoise. You climb nearly to the top and then settle comfortably on a platform to share a convivial family moment whilst making the most of the view. Just to reassure you, you are attached and there are real tree-climbing professionals supervising you as you climb. A suspended moment (literally!) in the heart of nature.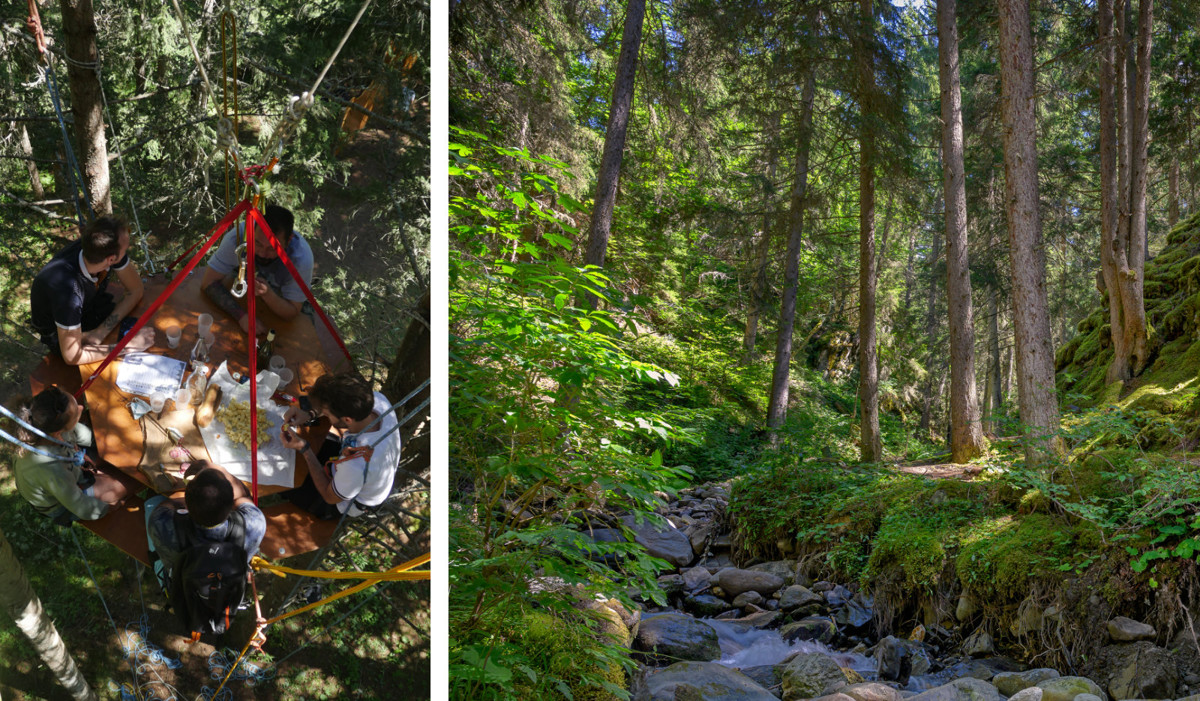 4.    2 day survival course
Full immersion in unspoiled surroundings with a real adventurer to teach you survival techniques in this 2-day family survival course during your mountain holiday. You will learn how to make fire, find your way by reading a map, build a shelter to sleep in and purify your water… drinking in the words of your guide who has a host of anecdotes on life in the forest. A truly unforgettable experience !