Who better to describe our mountains than the people who have chosen to come and settle here permanently? Meeting the inhabitants of La Plagne's villages means immersing yourself in their universe and their passions, understanding why these landscapes and reliefs are so precious and inspiring to them on a daily basis and, above all, why they never left!
Mathias, a different view of the mountains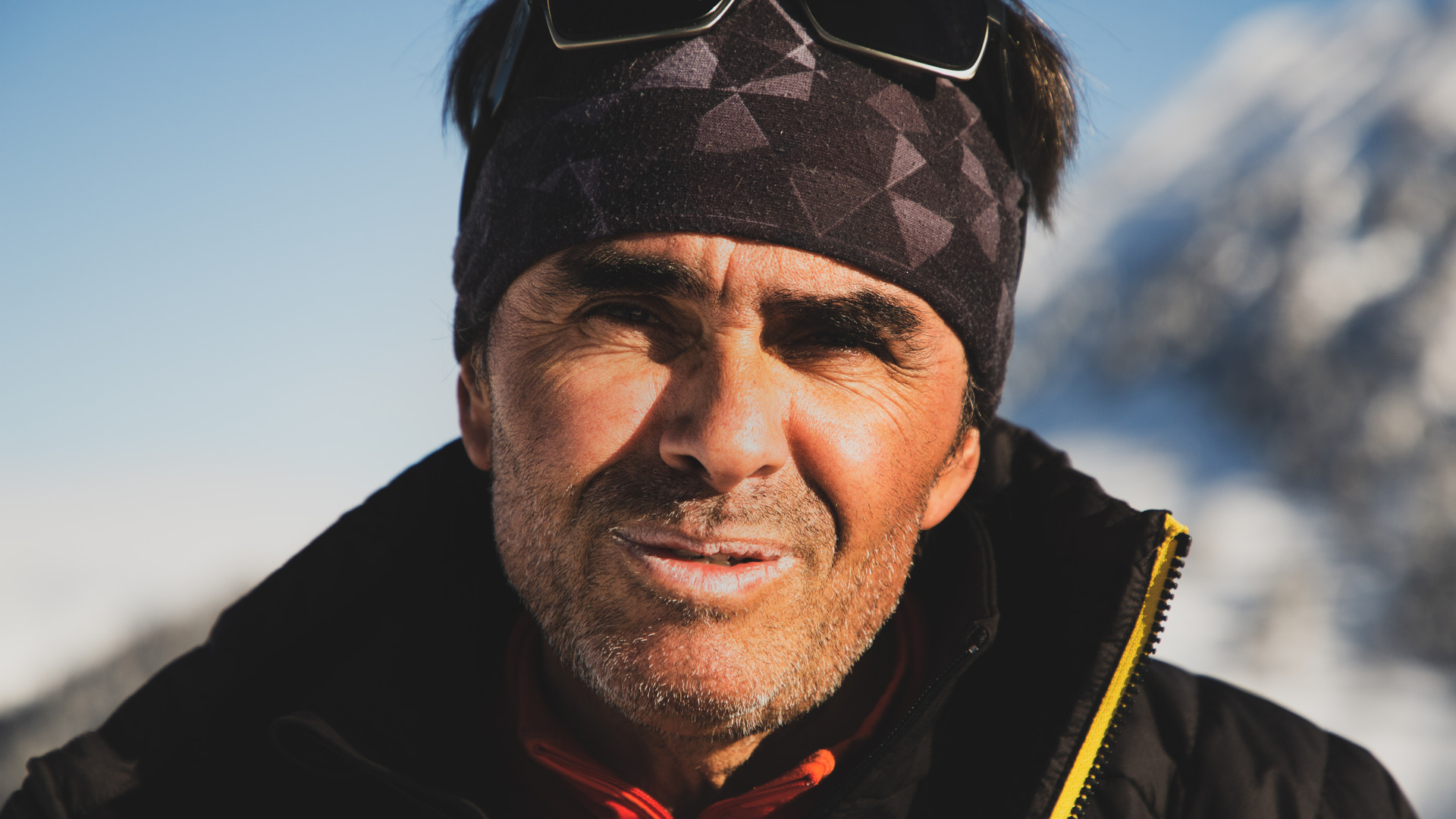 In winter and summer, it is hard not to cross the path of Mathias the musher. He arrived from Lyon in 1995, looking to develop his sled dog activity. The opportunity arose in Montalbert, so that is where he set up his sleds and started offering holidaymakers an unforgettable experience. Here just for the season first of all, then all year round, decided by the lifestyle and the landscape.
Malabar, Biscoto, Pif, Beurk, Alpine, Chipie, Shark, Artemis… Even more than the mountain peaks, what is most precious to him are his dogs. He has around a hundred of them, some in retirement, puppies and overexcited adults that all leap around when he picks up a harness. He raises and trains them and keeps them until the end of their lives. It is a "til death do us part" relationship, as he likes to say. A very strong bond of work and friendship unites them, complicity at work and at leisure. His dogs are both his family and his work. 
The musher likes to say that he has a different "consumption" of the mountain. It is a different approach, another view of our white world. Traveling with a pack has a certain romanticism to it, but don't say that to Mathias! His eyes sparkle, however, when he talks of his passion and his daily pleasure of going out on the mountain. He would not change his office or his environment for anything in the world. You have the musher's word for that.
Agnès, when the mountains motivate you to make pottery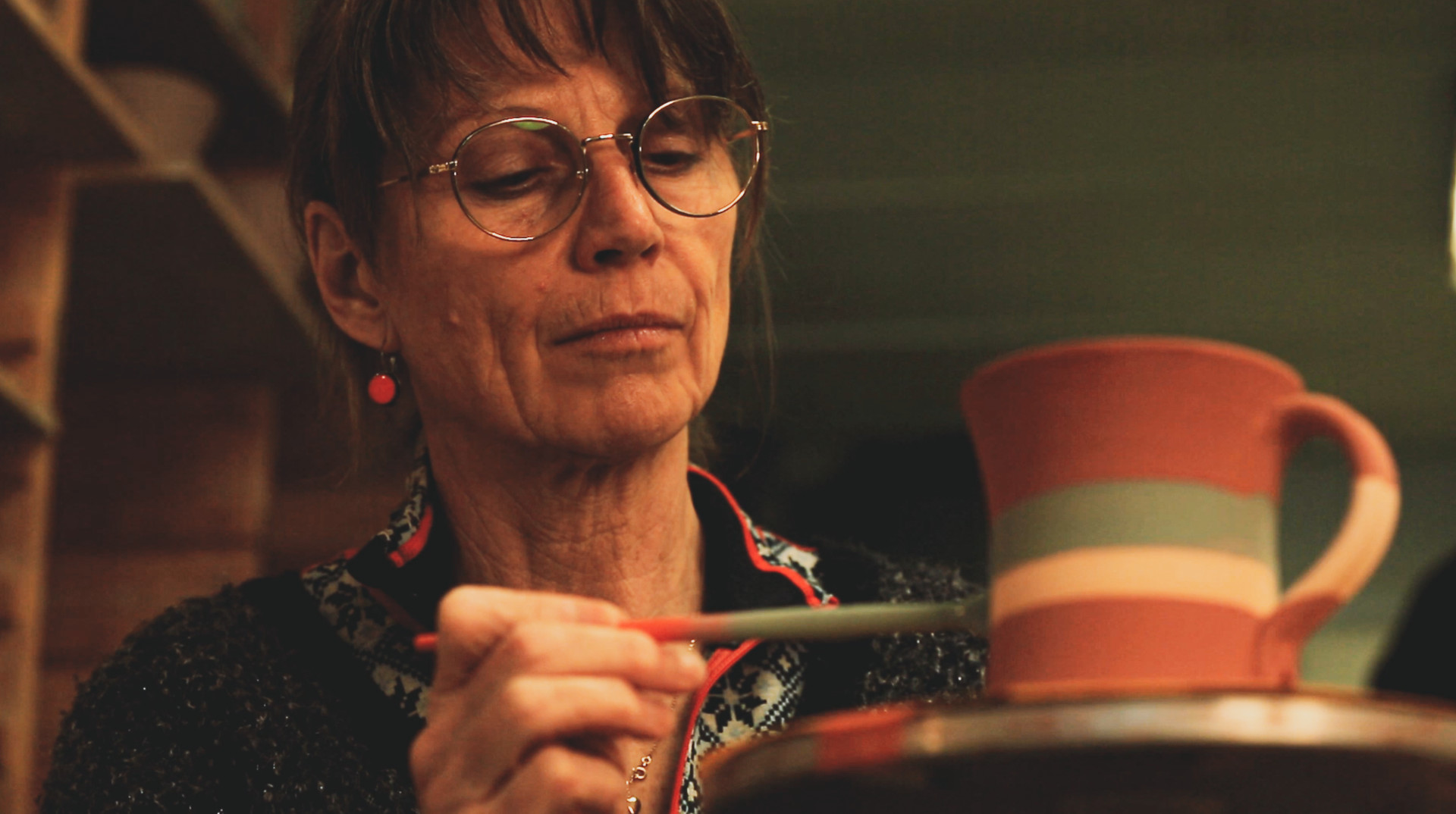 If you drive up to La Plagne one day, you will see a sign saying « Pottery» on the side of the road by Agnès's house. When she opens her door, Agnès opens the door to her world, which we really enjoyed discovering. 
Agnès is originally from Belgium and she never really experienced the mountains or snow in her flat country. As a young adult, she worked for a hotel chain and had the opportunity to visit La Plagne. She jumped at the chance and, while learning to ski, met her future husband. She then decided to settle here in the mountains, leaving everything behind. 
After starting a family and immersing herself in the mountains through mountaineering, skiing and climbing, she left the hotel business and started making pottery. It was a heartfelt desire to create that she felt when she mixed with the Savoyard locals. The environment here is so soothing that you can move forward rapidly on your life projects. She likes to say that it was the mountain that encouraged her to start making pottery: her love for the earth, the changing colours of the mountains, the flowers… Even more than engaging in mountain activities, Agnès just likes "being" in the mountains and living in the midst of the elements. Whether on foot or on skis, she finds a sense of fulfilment in being in the heart of the mountains. This is what she wants to share, this simple love and the sensations that we find here.
 
She would encourage anyone to come and experience what she lives on a daily basis. Peace, serenity, reconnection with nature and oneself. It is what we find in her pottery! 
Fanny, a city dweller from head to toe!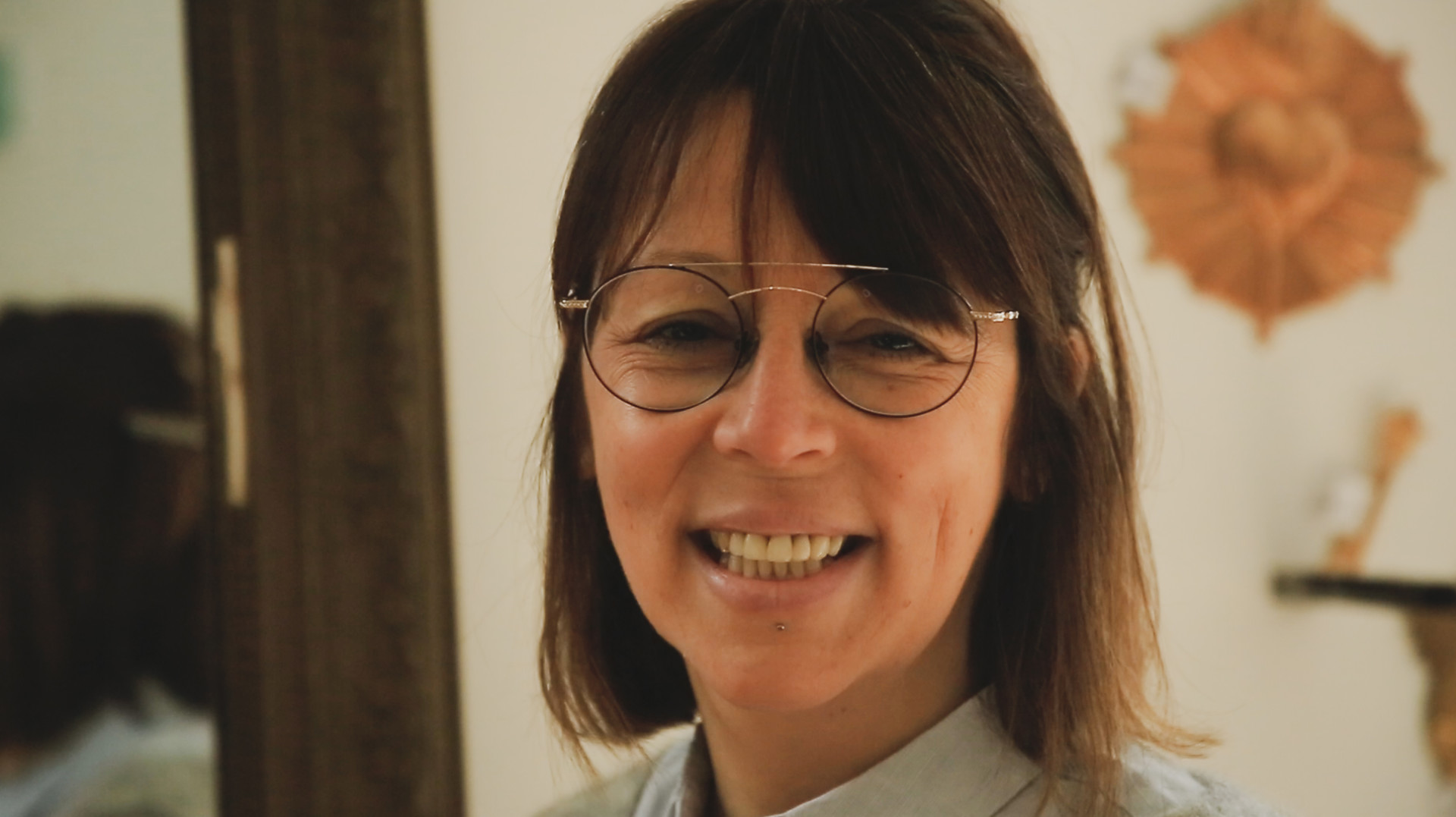 You can be a city lover, not enjoy skiing or hiking and still choose to come and live in the mountains. This was the case for Fanny, from the north of France. She was managing several agencies and over 80 employees in the region of Lille. A working girl who knew nothing about the mountains and was really not a fan, as she readily admits herself. 
Then she found love in Lille and her man got her to move first to Annecy, where she continued in her managerial role. 5 months later, she left Annecy and opened her first boutique in Aime. When you work for other people for a long time, you want to do something for yourself, she says. So, she opened a clothing concept store, in a location where most of the shops are related to outdoor activities. The store worked well and she moved to new premises in an old garage, that she fell in love with. 
It is now a little piece of creative paradise and a great place to meet up with your friends. 
Fanny is still a city girl at heart but she admits that she will never be able to leave this valley. After 11 years, the decor inspires her. The lifestyle, the surroundings and the light give her a feeling of serenity so that creativity flows unimpeded. She would not leave here for anything in the world.  Having said that, she won't be getting on skis either! 
Claude, the snow specialist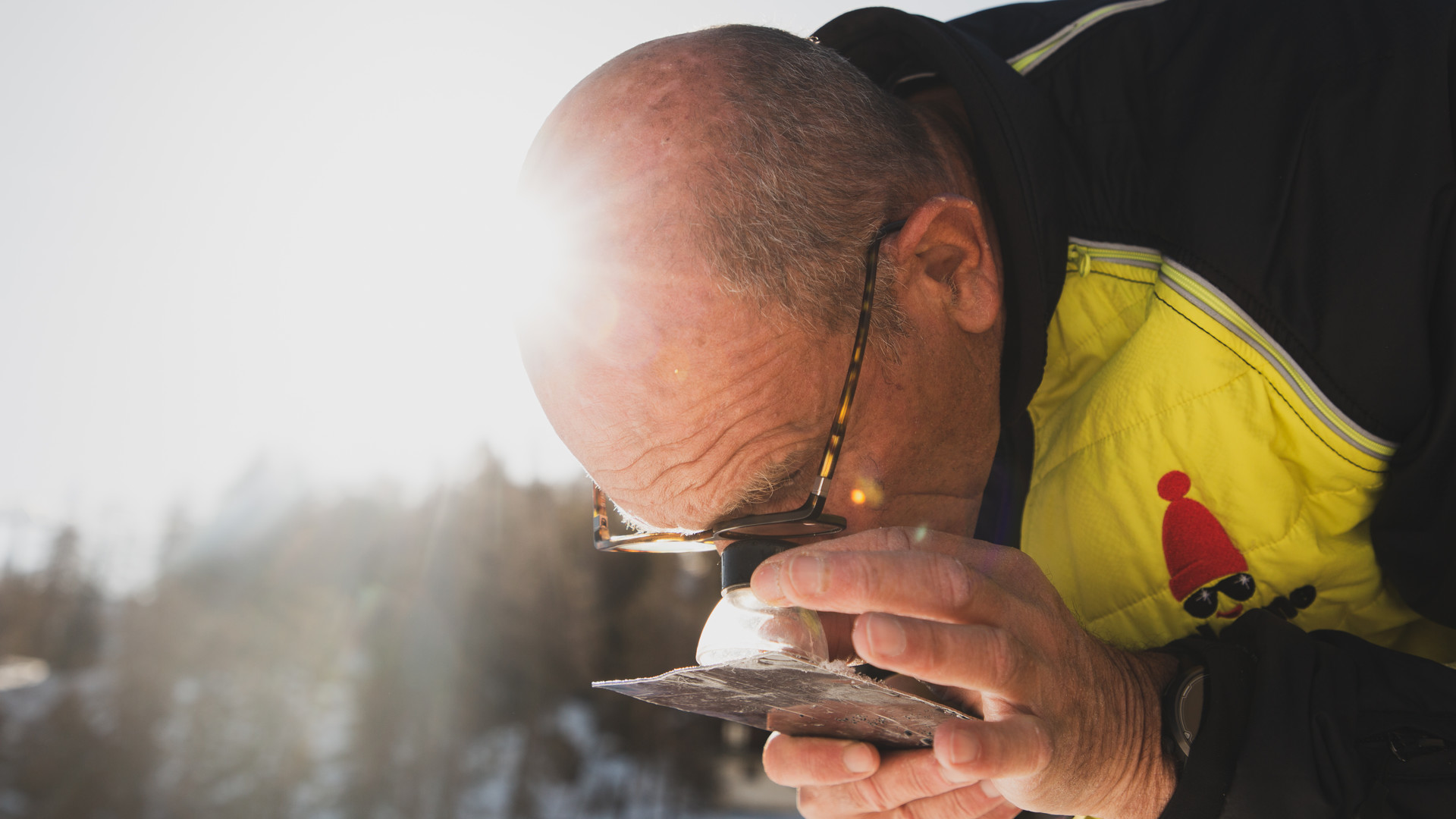 Claude is to La Plagne what Beaufort cheese is to the Tarentaise… an essential element, a pillar. And when you see the proud smile under his moustache, it is impossible not to give a cheery 'Hi!' which he happily returns. You could say that Claude is a pioneer and an expert reference for all things "snow". 
Originally from Strasbourg, it was in the Vosges mountains that he developed a taste for winter sports. After falling in love with his wife, then with the mountains (or with the mountains, then with his wife, if she is there when he talks about it!), he came to La Plagne over 35 years ago. A major challenge for someone who thought he would become a chemist in Strasbourg. 
At that time, it was not easy to make a place for yourself if you were not from La Plagne, he admits, but through perseverance and by showing how much he loved this mountain, he was finally given his chance. Monsieur Marzolf, the then director of the piste service suggested that he study the snow, a position he still holds today. 
Claude likes to think that the mountain makes us humble, in the face of its immensity, the laws it imposes, all the elements that overlook us in La Plagne. The mountain changes us: Claude is the perfect example.