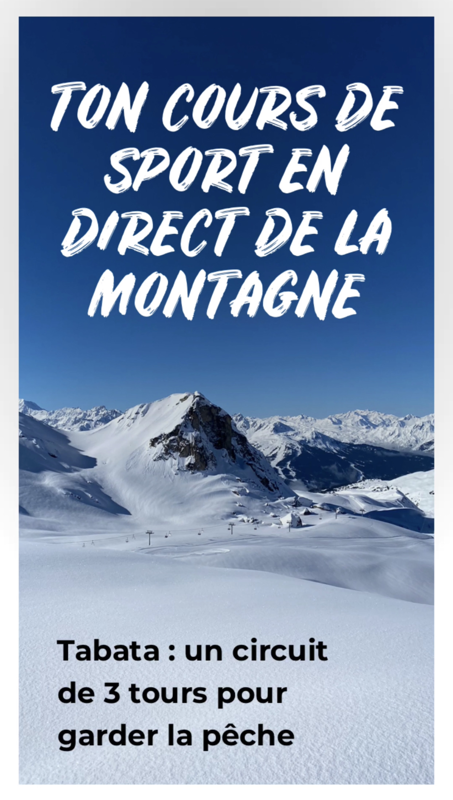 LLa Plagne is at your side to help you stay in shape
and to do this, our coach, Quentin, has put together 3 circuits of 3 rounds!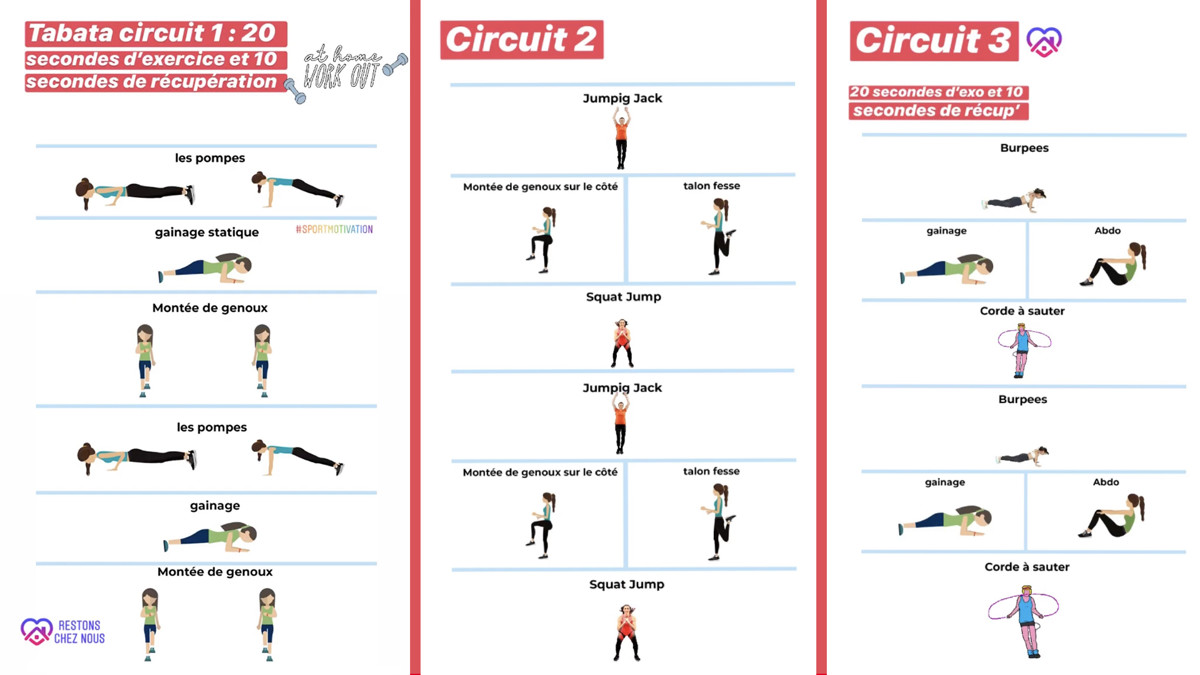 If you don't already know, the Tabata method is 20 seconds of intense exercise followed by 10 seconds rest, repeated for 8 sets over 4 mins.
Good training!