La Plagne is a vast area of high altitude, unique landscapes and activities of all kinds, but that's not all. La Plagne is also a rich programme of events that showcases a wide range of sports including trail running, cycling and, more recently, chess, as well as cultural activities. Here's an article listing the not-to-be-missed events for the summer of 2023.
For sports fans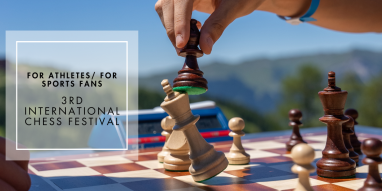 3rd International Chess Festival : 8-15 July 2023 🏆
Chess games take on a whole new dimension at 2000 metres altitude in Plagne Soleil. 
For all levels, this event offers "Masters", "Accession", "Amateur" and "Blitz" tournaments, as well as chess activities such as two simultaneous matches against a double Senior World Champion International Grand Master. → and entertainment with giant chess set.
✨Info
From 08/07 to 15/07/2023, every day.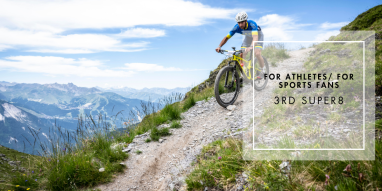 3rd edition of Super8 : 14-16 July 2023 🚵
After two editions reserved for a circle of insiders, the event retains its DNA with original event formats, while expanding with events for the general public and integrating the official FFC calendar as a stage in the regional XC Marathon and VTTAE 2023 championships. Mountain biking has not said its last word, even if the electrically-assisted mountain bike remains the undisputed star of the event. A discipline marvellously supported by Frenchman Jérôme Gilloux, the reigning VTTAE XC World Champion, who has become an ambassador for Super8 and La Plagne. 
✨ Info
From 14 July to 16 July 2023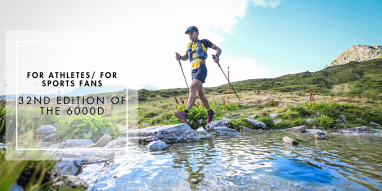 32nd edition of the 6000D: from 27 to 29 July 2023 🏃
The 6000D is the oldest mountain trail race in the world. It was even the first ! At the time, it was daring to offer a direct return trip to the glacier from the valley. The "Queen's Race" went on to inspire the world of trail running, and the event became a permanent fixture, giving rise to 7 other events ranging in size from XS to XXL, so that every runner can find a format to suit them (distances from 1.5 to 67km). It's possible to grow as a traileur by climbing all the rungs up to the ultimate event. 

New for 2023 : The 6000D 3-man relay
✨ Info
For music fans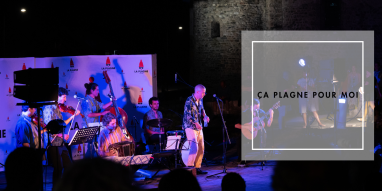 This summer, enjoy open-air concerts in La Plagne, facing the Vanoise massif. Artists will be on hand all over the resort to show you their world. 
As every year, the town of Aime organises open-air concerts in the Théâtre de verdure. It's a chance to discover new horizons and enjoy the summer temperatures. These concerts are free and aimed at all audiences. 
The programme : 
6 July, Concert by the Aime brass band
20 July, Melle Faustine
27 July, La Jarry
3 August, Auren
10 August, That's all Folk
17 August, Negrita
24 August, Tralala Lovers
Musi' Plagne, from 12 July to 30 August 🎵
7Here's another event we're delighted to see every year. These concerts take place every Wednesday evening from 12 July to 30 August 2023. Popular, timeless, classical, jazz and many other musical styles. Something to liven up your evenings after a day of hiking, cycling or relaxing. 
The programme : 
12 July, Cor des Alpes at Montchavin-Les Coches
19 July, Les Rakoons at La Côte d'Aime
26 July, Bonjour, Au Revoir at Plagne Centre
2 August, Almeras at Stade de Macôt
9 August, Makash Waloo at the Plan d'eau in Macôt
16 August, Bric à Brac at Montchavin - Les Coches
22 August, Yang Machine at Bellentre
30 August, Sextuor Isatis at Valezan
If your choice of destination is Champagny-en-Vanoise, you'll be delighted to know that concerts are being organised every Thursday from 27 July to 17 August. 
The programme: 
27 July 2023 : La Corde Raide | Festive song
3 August 2023 : Jay Brush | Groovy pop
10 August 2023 : Sèbe | Indie pop
17 August 2023 : Dub Silence | Reggae
When holidays and culture go hand in hand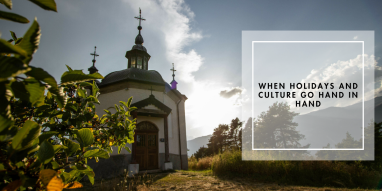 60 years of the Vanoise National Park
To mark this milestone anniversary, the Vanoise National Park is celebrating its 60th anniversary by organising a number of events and activities under the "60 years, Vanoise at its heart" banner. Champagny-en-Vanoise Tourist Office has responded to the Vanoise National Park's call for initiatives. As a result, on Sunday 25 June 2023, the 10th edition of the Festiv'été des Gorzdérés will be one of the events celebrating the Park's 60th anniversary. A day to showcase local know-how, summer activities and local produce.
La chapelle superga
Bâtie sur une petite colline, cette chapelle que l'on voit depuis la vallée, mérite bien une petite visite et un petit détour. Un sentier à thème vous permettra de découvrir l'histoire de cette petite chapelle.
✨ Infos
Visites gratuites
Du 04/07 au 29/08 sur réservation préalable
The superga chapel
Built on a small hill, this chapel, which can be seen from the valley, is well worth a visit. A themed trail will help you discover the history of this little chapel.
✨ Information
Free visits
From 04/07 to 29/08 by prior arrangement
"À  la découverte du village de Longefoy" - visite jeu
En famille, constituez une équipe et partez en compagnie de votre guide, à la découverte du village de Longefoy.
✨ Infos
Gratuit
Les lundis après-midi le 10 juillet et 24 juillet ainsi que le 07 août et 21 août de 17h15 à 18h30
Informations et réservations auprès de l'Office de Tourisme
 En collaboration avec la FACIM
Visite sensorielle : "Le baroque dans tous les sens"
Participez à une découverte originale et unique de l'art baroque savoyard avec la visite guidée de la Chapelle de Montgésin en suivant le parcours des cinq sens.
✨ Infos
Gratuit
Les jeudis après-midi le 20 juillet, 3 août et 17 août de 18h à 19h
Informations et réservations auprès de l'Office de Tourisme, nombre de places limitées
FACIM
Avec notre Guide Conférencière découvrez les alpages, la vie en montagne, gouters-lecture, les villages et la richesse des églises baroques. Une montagne d'histoires !
✨ Infos
Du lundi au vendredi
Dès 2 ans
Adulte : à partir de 8€
Enfant (3 à 12 ans): à partir de 4€
Gratuit pour les moins de 3 ans