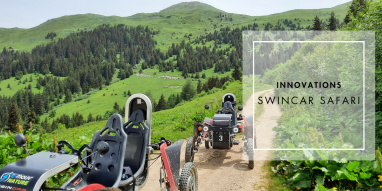 Swincar Safari
Off we go in this electric all-terrain vehicle that looks a little like a mountain spider! Already proposed in touring mode around Montalbert, the Swincar is heading further afield with this new 2-day supervised escapade covering 40 kilometres. It shows its full potential here and becomes your passport for getting to the high-altitude refuges and hostels. 
With your hands on the wheel, hair blowing in the wind, it is a fun and comfortable alternative for roaming the mountain silently and potentially spotting the local  fauna !
✨ Info
190€/person. Includes accommodation with half board and guiding.
Book at Montalbert tourist office.
Version solo driver (must be holder of a category B driving licence) or 2-seater with a passenger (minimum age 3 yrs).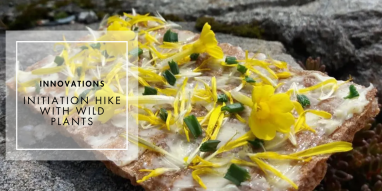 Initiation hike with wild plants
After 3 hours in the company of naturopath Yalikha Turmel, you will know a lot more about the local plants. The 3 hour outing combines a fun botanic part 
about the culinary and medicinal use of the local plants with lots of anecdotes and an open-air cookery workshop to prepare a recipe that uses the plants you have collected, such as a plantain fritter or a yarrow flower pancake.
✨ Infos
From April until the first frosts in autumn.
40€/person; 20€ for under 16s (recommended minimum age 6).
4 to 5 plants presented per outing, selected according to the period. They are all edible and are included in the "basics" that can be found everywhere in France.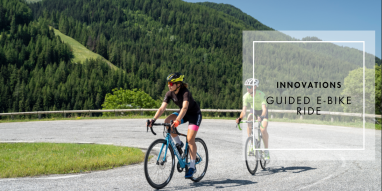 Guided e-bike ride
Sports shop Belle Plagne Sports proposes a guided morning e-bike ride up the 21 hairpin bends on the road up to La Plagne. The aim is to make this 18 kilometre climb accessible and offer an opportunity to follow in the tracks of the riders on the Tour de France who last pedalled up here in 2002 or, more recently, the Critérium du Dauphiné Libéré.
After enjoying breakfast together in Aime in the valley, the group sets off to ride up along with their guide. Using the different levels of assistance makes the climb much easier and allows all the participants to ride at the same pace.
✨Info
Thursday mornings from mid-July to the end of August.
 75€ / ½ day.
E-bike rental on other days from 55€ / ½ day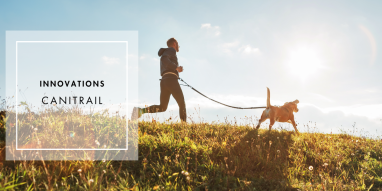 Canitrail
Teams of dogs and their masters will be using Montchavin - Les Coches as their playground for two events on 8 & 9 July 2023. A weekend organised by the Tourist Office and La Yaute canine club.
✨Info
Saturday 8/07 "La Drêt", a vertical kilometre dog race, straight up the slope!
Sunday 9/07 "La Belentro", an 11 km endurance course.