You might know La Plagne, the ski resort, but have you ever been here for a summer holiday? The summer season still seems a long way off, but we CANNOT WAIT to tell you this scoop:  La Plagne is launching its first naturist trail race: the 6D Nudée (10 km / 600m elev. gain), during the weekend of the 6000D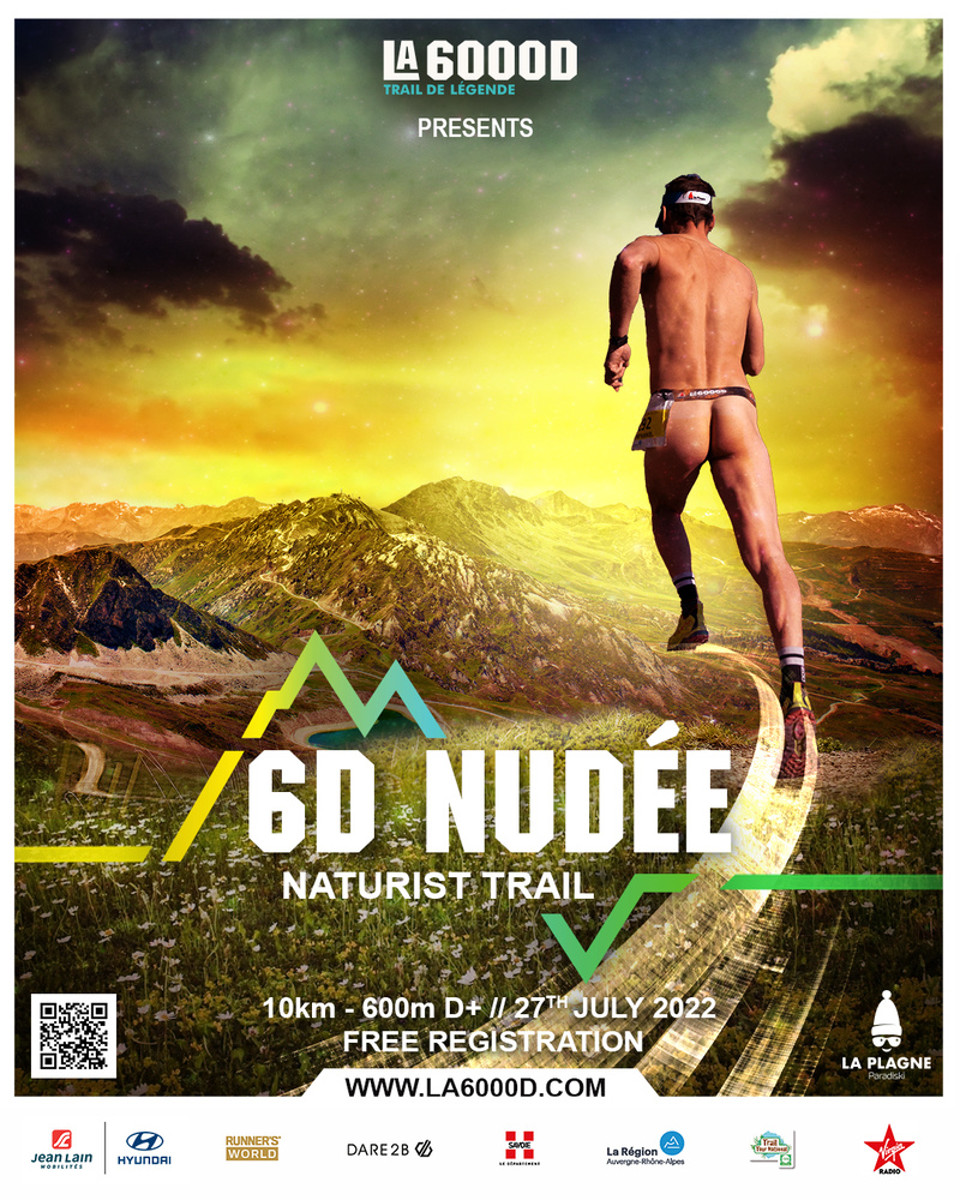 The 6000D…Wazzat?
For 32 years, over the last weekend of July, La Plagne has been organising the 6000D, a 67 km mountain trail race with 3 400 m of elevation gain. It is a spectacular race in which the competitors start in the valley and climb to the glacier more than 3 000 m above sea level. It has to be seen to be believed, with the runners starting on grass and ending up on... snow! In terms of mountain panoramas, the 6000D can boast of being one of the most beautiful races in France.  The 6000D is also an international reference in the world of trail running, which we are very proud of.

So, it's really a race for experts?
Well, yes and no! 
Ok, we're not going to lie, a certain amount of training is required to enter the 6000D serenely. But you should know that the 6000D event covers 7 different races for all types of competitors (big and small, beginners or experts ...).

Discover the 7 races organised over the weekend of the 6000D
7 races is not so bad, so why create a naturist trail race?
 Haven't you noticed it yet? In La Plagne, we love doing something a bit different. And then ...
DEMOCRATIZING trail running in the mountains has always been one of our aims; every year we convert new runners with a variety of profiles. To do this, we rely on the reputation and legitimacy of the 6000D and the creativity of the teams at the Tourist Office which organises the event.
NATURISM is on the rise and other nude trail races are already organised elsewhere in the world. The 6000D is just keeping in line with social trends.
FREEDOM regained! To run without any hindrance or accessories, it's like a dream come true; in fact, you can either run the 6D Nudée in trainers or barefoot.
The famous (RE)CONNECTION WITH NATURE, with the earth, feeling the elements fully throughout the race. What better place than La Plagne to achieve this?
I'm very tempted, how do I register? 
Registrations are open, come this way !