As part of the partnerships initiated with ASSE and LOU Rugby, La Plagne is preparing to welcome the two teams for their respective oxygenation courses: ASSE will be present from 22 to 25 July and LOU Rugby from 30 July to 4 August.
Each of the two teams has its own well-defined programme, including group training and sports team-building activities, all in an exotic setting at an altitude that is particularly beneficial for the bodies of top-level sportsmen and women. In both cases, half a day will be devoted to meeting the fans with a training session open to the public, followed by a signing session.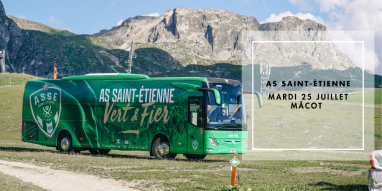 AS Saint-Étienne, morning of Tuesday 25 July 2023 at Macôt
For the second year running, the ASSE players and their coaching staff will be setting up base camp in La Plagne for a training and oxygenation camp. The Greens will be taking advantage of the physiological benefits of altitude during their strength training sessions and team sports in the Plagne Centre sports hall, as well as during two team-building activities in the natural environment, including a hike.
To round off the course, a training session open to the public will be held at the Jean-Claude Rocca stadium, in the valley at Macôt, on Tuesday 25 July morning, from 10.30am. This will be followed by a signing session at around 12 noon (time to be confirmed).
The Les Verts coach will then head back to Saint-Étienne for a warm-up match against FC Annecy.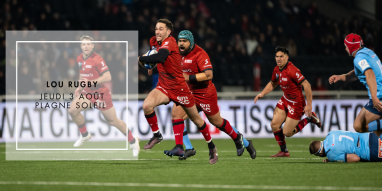 LOU Rugby, afternoon of Thursday 3 August 2023, at Plagne Soleil
For the first time ever, the rugby players and staff of LOU Rugby, 3rd in the TOP 14 last season, will be taking up residence in Plagne Soleil from 30 July.
They will take advantage of the facilities, in particular the football/rugby pitch at Plagne Soleil, where a training session open to the public will be held on Thursday 3 August at 4pm, followed by a meeting with the players so that fans can leave with photos and autographs.