Subli'cimes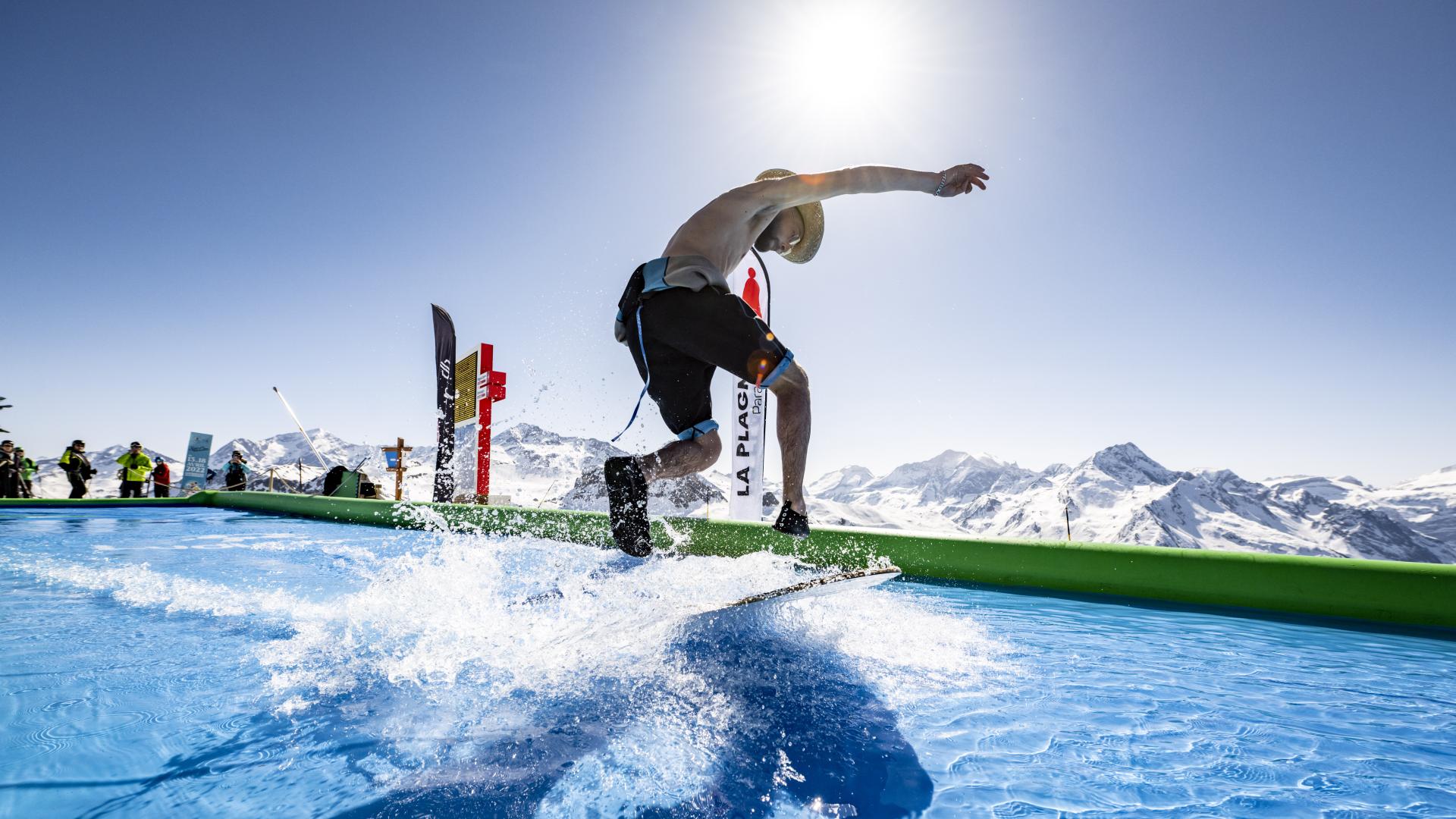 Inseparable from visions of lengthening days, sunny terraces and Spring skiing, the 7th edition of Subli'Cimes will be ushering in springtime in La Plagne from April 7 to 12, 2023.
See you at each peak to play at Subli'cimes 2023 contest.
How can we define Subli'Cimes? 5 of the resort's most emblematic summits come alive, each with an original and completely unexpected theme at the top of a mountain!
The event is free for anyone who has a valid ski pass.
Non-skiers can reach all the summits, except La Rossa, via a gondola.
7th edition in sight for Subli'Cimes
The event keeps its great classics, renewing them with new and unexpected themes, for the greater pleasure of skiers and non-skiers. So what is on the menu this year? Play at being John Travolta on the roller disco dance floor, relax in a Jacuzzi with a view of the Vanoise glaciers, dive into a supersized ball pool, take off to over 20 m or go on a frozen intergalactic journey… Subli'Cimes will be celebrating spring just over two weeks before the end of the season on April 29.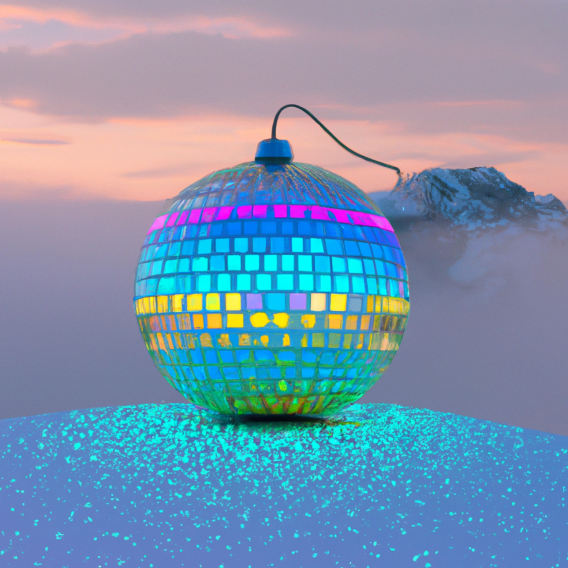 Roche de Mio Peak
Roller Disco
This is one of the new features for the 2023 edition, a "vintage" universe devoted to the 70s and 80s. A DJ, disco ball and neon lights, it's all there! Skis are off and roller skates are on (loaned on site) before taking to the 300 m² rink set up right on the mountain. Also: 80s games (pinball, air hockey, arcade games), a jukebox and stands offering sweet snacks (cupcakes, ice creams, popcorn, milk shakes and cookies).
✨ Access for pedestrians and skieurs by Roche de Mio gondola.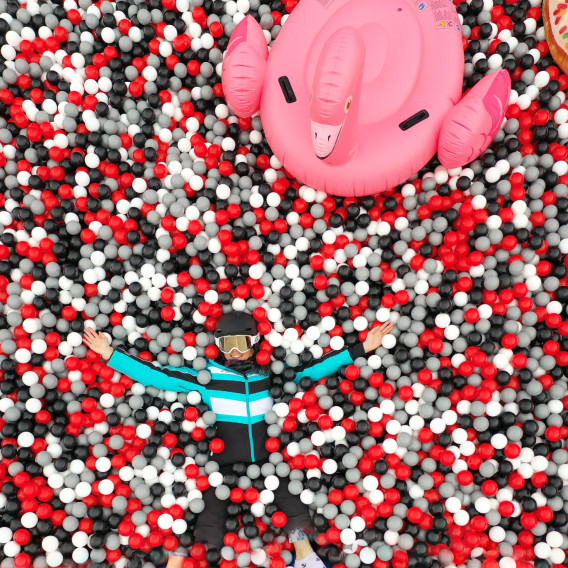 Plan Bois Peak
The Big Dive
Stop running in circles and get the ball rolling!
You can certainly do the rounds in our supersize ball pool with a slide, a ball pit for your very best dives, a candy and bubble tea bar and a giant hamster wheel to win prizes!  It's the perfect peak for some fun, old-school entertainmen
 where you can get in the swim.
✨ Access for pedestrians and skiers by Lac Noir gondola ou Plan Bois chairlift.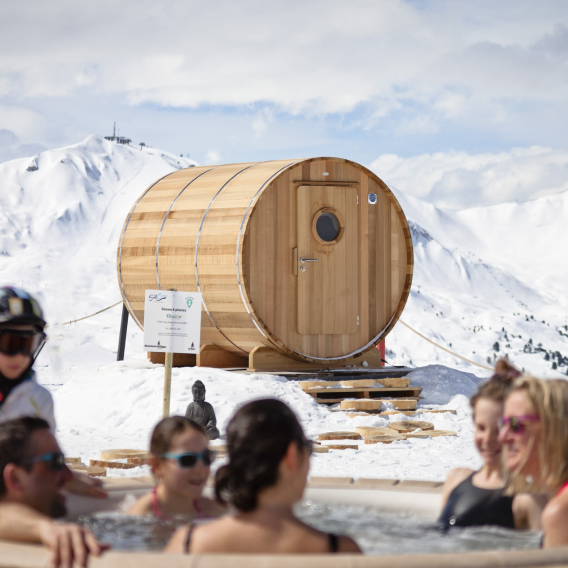 Grande Rochette Peak
Altitude zen
A Subli'Cimes classic that is back this year to the delight of wellness enthusiasts: Jacuzzis and saunas (keeping your feet dry on wooden flooring) as well as massages and beauty treatments. Also: relaxation workshops, herbal teas and CBD-based Naka soda to taste… The beneficial effects are reinforced by the breathtaking panoramic views from one of the resort's emblematic peaks.
✨ Access for pedestrians and skiers by FuniPlagne gondola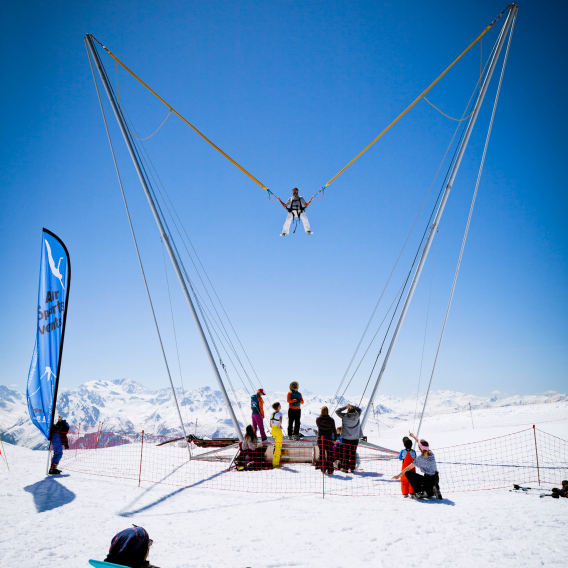 Fornelet Peak
Not scared!
This is where you will find one of Subli'Cimes's most successful ingredients: the "Ejector" (reverse bungee), very aptly named! The passenger is catapaulted 20 m into the air, in complete safety. Also: laser game and mini trampolines. To recover from your emotions: customised crepes to enjoy.
✨ Access for pedestrians and skiers Montalbert gondola.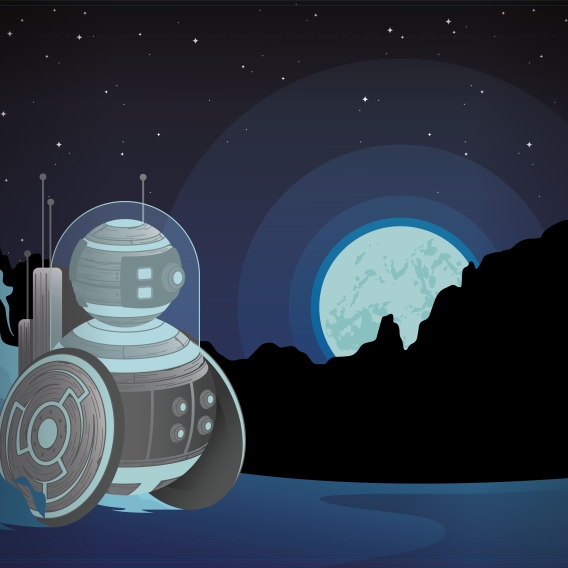 Rossa Peak
Intergalactic Voyage
Travel into hyperspace when you enter the snow cave whose sculptors have been strongly influenced by a certain starry universe from the movies! Costumes, lightsabers and sweet snacks. Get ready, the Force will be at La Rossa.
✨ Access for riders only by Rossa chairlift
Entertainment
ROCHE DE MIO - ROLLER DISCO
⌚ Every day, 10 am 4 pm
• Roller rink
A 300m² roller rink 2,739 m above sea level (roller skates provided).
• Arcade game
Back to the world of Pac-Man, Space Invaders and Donkey Kong with our video game machines.
• Flakes'n Shakes
⌚ Every day, 10.30 – 11.30am & 2.30 – 3.30pm
A gourmet stand that will take you back to the 70s and 80s. On the menu: bowls of cereals and a cocktail of milkshakes.
• Dinner place
A "diner" style restaurant setting for a souvenir photo on our disco peak.
• Car expo
Exhibition of the Autobianchi Eden Roc cabriolet, the cutest car of the 70s. A great selfie spot.
• Roller skate with the mascot
⌚ Every day, 11.30 – 12pm & 2 – 2.30pm
"Plagnou", La Plagne's mascot, is on the roller rink. Will you come and dance with her?!
PLAN BOIS PEAK - THE BIG DIVE
⌚ Every day, 10 am 4 pm
• Pool party
A giant ball pool with a 4 metre slide, in the snow, 1800m above sea level. With 80,000 balls being delivered to Plan Bois, your kids will not want to leave!
• Treasure hunt
What if the 80,000 balls were hiding surprises? Find the "Gold" balls in the pool and win a surprise... masks on, ready, start hunting!
• Ball pit
✨ Minimum age 6
You enjoyed the ball pool last year so we are taking it a step further with our ball pit! The balls in a 3m high pit with glass sides for an  aquarium effect! Come and lose yourself in the balls and get your most original holiday photo!
• Going round!
✨ Minimum age 10 ans
The giant hamster wheel. Run in our giant wheel and try to win a prize! Guided by the advice of the enthusiastic audience, you have to stop the wheel at just the right moment to win a prize!
• Chill zone, candy and bubble tea
⌚ Every day, 10.30am – 12.30pm & 2 – 4pm
Retro and delightfully sweet, our candy and bubble tea bar is for all those with a sweet tooth. On the menu: candy and drinks that fit in
perfectly with the circular theme!
GRANDE ROCHETTE PEAK  - ALTITUDE ZEN
⌚ Every day, 10 am 4 pm
• Spa
A pure moment of relaxation 2,500 m above sea level: Jacuzzis and sauna facing the mountain peaks.
• Relaxation area
An ultra-cosy solarium thanks to the cushions in the outdoor lounge. To quench your thirst, hot and cold drinks are served in the nearby tasting bars. In the lounge, you will find a library, wooden massage accessories and a big swing for admiring the view.
• Massage area
What could be nicer than having your neck or feet massaged to relax stressed muscles during your ski day! Masseurs and independent massage accessories are available.
• Relaxation workshops
If you are looking for a more active form of relaxation, you can try a session of yoga or sophrology under the large geodesic dome. A naturopath will explain how to make your own lip balm or sports snacks using local products.
⌚ Yoga
friday 10am-11am and 3pm-4pm
saturday 2pm-4pm
sunday 10am-12pm
tuesday 10am-12pm
wedesday 10am-12pm
⌚ Sophrology
saturday 2pm-4pm
monday 1.30pm-4 pm
⌚ Naturopathy
sunday 1pm-4pm
monday 10am-1pm
tuesday 1pm-4pm
wednesday 1pm-4pm
LE FORNELET PEAK - NOT SCARED! 
⌚ Every day, 10 am 4 pm
• Bungy ejector
⌚ Every day, 10am – 12.30pm & 1.30 – 4pm
✨ Minimum age 12 ans 
Le principe est simple, s'envoyer en l'air ! Equipé(e) d'un harnais, c'est un embarquement immédiat pour un saut de 20 m à la verticale.
• Circuit Mario Kart
⌚ Every day, 10am – 12.30pm & 1.30 – 4pm
✨ Minimum age 5 ans 
An opportunity to drive an electric snowmobile on a snow circuit, in the style of the legendary Mario Kart video game!
• Laser Game
⌚Every day, 10am – 12.30pm & 1.30 – 4pm
✨ Minimum age 6
A laser game in an original location: Montalbert gondola station, at almost 2,000 m above sea level.
• Axe throwing
⌚ Every day, 1 – 4pm
✨ Minimum age 16
A foray into the world of trappers and Amerindians: who will be the best at axe throwing? Precision and agility are far
more valuable than strength.
• Bouncy Castle
⌚ Every day, 10am – 4pm
✨ Minimum age 3 
Classic fun for your little ones!
• Freestyle teatime
⌚ Every day, 3 - 4 pm
Win: customised crepes to enjoy.
• Break dance demontration
⌚ Every day, 3.30 – 4pm
End the day on an artistic and festive note with a demonstration of break dancing, an acrobatic dance done to hip-hop music.
ROSSA PEAK - INTERGALACTIC VOYAGE 
⌚ Every day, 10 am 4 pm
• Snow cave
Quand la grotte de neige devient un univers de science-fiction ! Bienvenue dans un espace intergalactique, où les guerriers-philosophes armés de sabres laser voyagent parmi les vaisseaux dans l'espace infini.
• Space Ball simulator
⌚ Every day, 10am – 12.30pm & 1.30 – 4pm
✨ Minimum age 10
Pour tous les Jedis en herbe qui rêvent de devenir des héros dans une galaxie lointaine... Le simulateur de vol spatial « Space Ball » est un manège à sensations et un simulateur d'apesanteur ou gyroscope, pour vivre une expérience hors du commun.
• Laser gun : Jedi vs. Sith
✨ Minimum age 9
Equipped with a real laser gun, your mission is to protect the galaxy from invaders.
• Face painting
⌚ Every day, 12.30 – 3.30pm
Face painting in «intergalactic» mode; you have to choose your side, young padawan! Baby Yoda, Dark Vador or Chewbacca? Which mythical character will you proudly wear on your cheek?
• Piñata
May the Force be with you! Try to break the piñata with a laser gun!
• Jedi course
✨ Minimum age 4
Through perilous challenges and obstacles, the little heroes must show courage and determination to save the galaxy.
• Tasting
⌚ Every day, 10am – 12.30pm & 1.30 – 4pm
Baby Yoda cocktails, Jabba Juice, Dark Vador candies and marshmallows.