Become a bobsleigh pilot in one completely crazy day
New for 2024! La Plagne's Olympic Bobsleigh track will be the world's first track to offer the general public the opportunity to become a bobsleigh pilot in a day. This unique and perfectly safe experience allows participants to discover the thrilling sensations of our Formula 1 ice machine.
A limited number of places
2 dates available in 2024: 12 January & 9 February.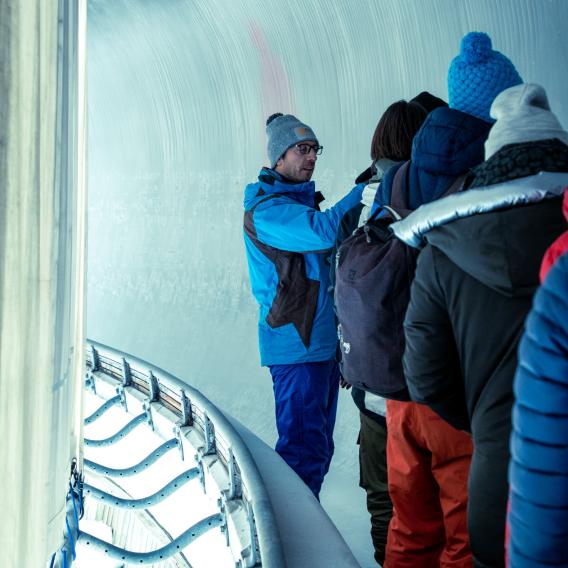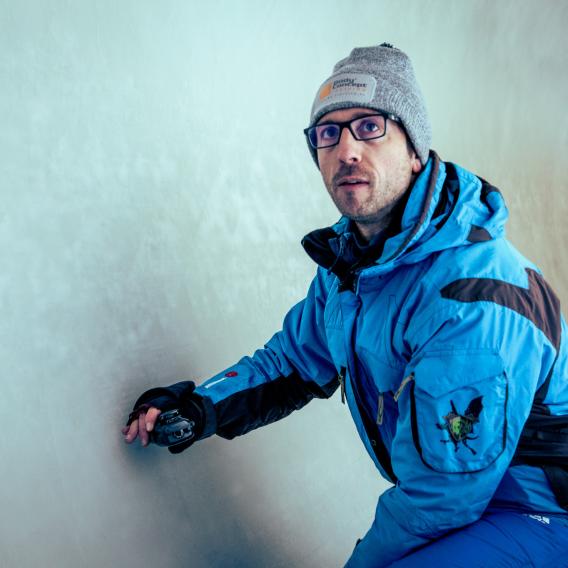 THE "TRACK WALK", down through the tube
Piloting a bobsleigh starts with choosing your line. The bobsleigh must pick up speed to « stick » to the ice through centrifugal force. At that exact moment, you will feel the pressure on the ropes at your fingertips. Any pressure has an impact on the bobsleigh's trajectory. You really need to know the bends!  "Middle, middle, middle" says Thomas Girod, your instructor and former competitor for France in the luge (22nd in the Vancouver Winter Olympics in 2010).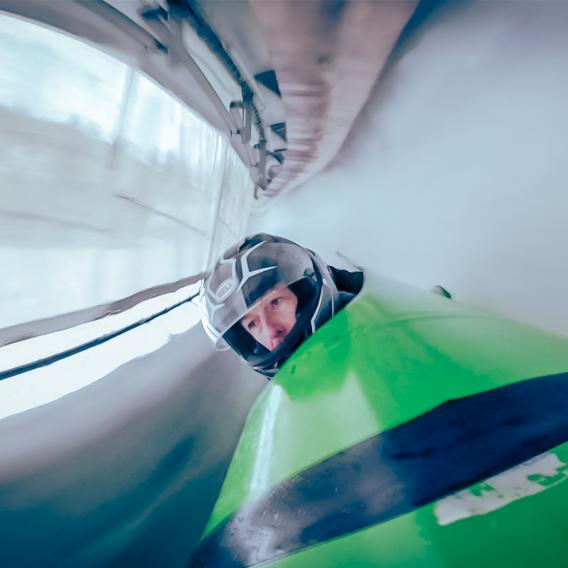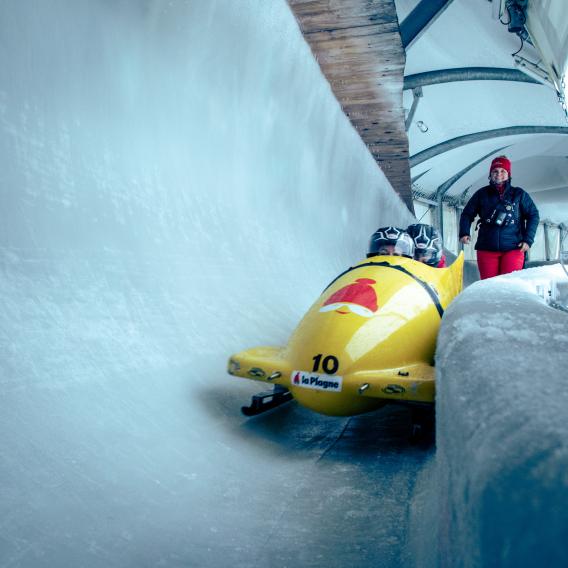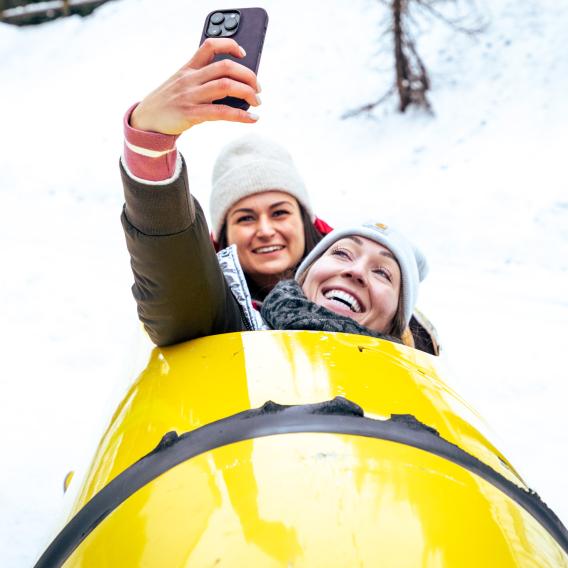 Becoming a pilot
2.30pm, bend 12. You put your helmet on before listening to Thomas' final briefing, "Middle, middle!". For this first descent, you are the pilot. Your hands grip the controls… Off you go! The bobsleigh sets off and picks up speed. 45 crazy seconds and 7 bends later, you cross the line at 80 km/h. Bravo, you are a bona fide bobsleigh pilot!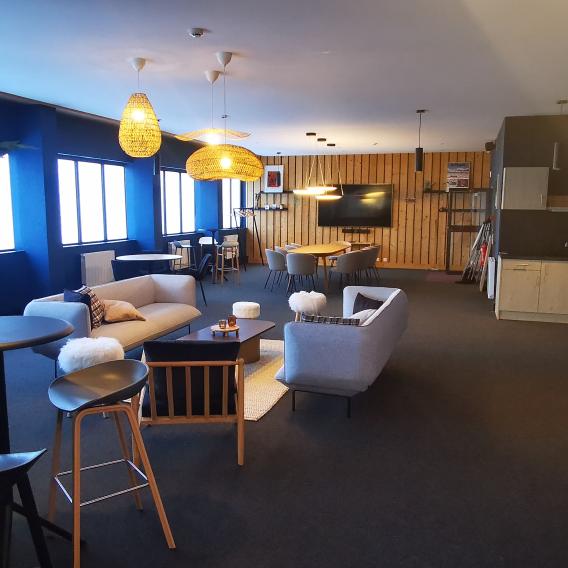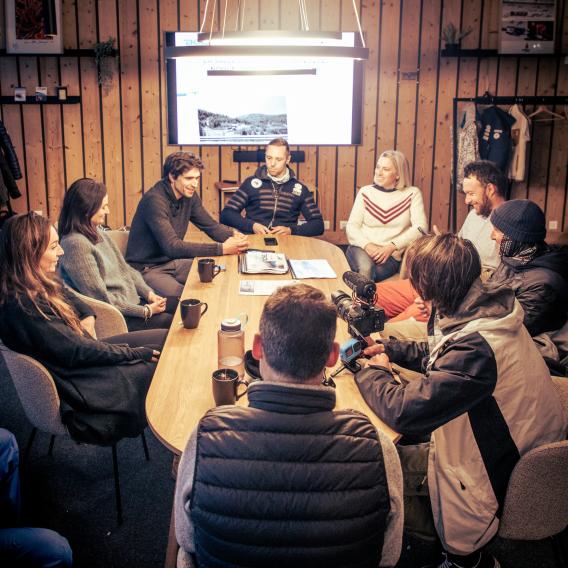 Supervision and timing
You are hosted and taught by professionals, including federal instructors. The Olympic track and the panoramic room where we hold briefings, offer feedback and analyse your line and speed, are reserved for you.
10am: Welcome to the Olympic Bobsleigh track / briefing
11am: Track Walk, a walk down the track with a professional pilot. Technical advice and anecdotes
12 noon: Lunch & pairing up
2pm: DRIVING A 2 PERSON BOB. 2 descents per person, one as pilot, 1 as passenger
4pm:  technical and emotional debriefing
5pm: You are now a bobsleigh pilot!
 
Would you like to organise this activity as part of a company seminar?